London Fashion Week has now kicked into action, bringing with it a swarm of famous faces and glamorous industry experts. Known for its edgy style and for showcasing emerging brands alongside heritage names, it has launched the careers of people such as Kate Moss, Alexander McQueen and Christopher Kane and is now seen as one of the world's leading fashion week events.
Getty Images has been capturing the magic since the very beginning, shooting some of the most groundbreaking and famous moments from past years. As a result, they have a vast archive of images, showing the true magic that takes place both on the catwalk and on the streets.
As this year's London Fashion Week draws to a close, we have delved deep into their archives to bring you a selection of just some of Britain's most influential fashion figures.
From classic faces to the fresh talent moving up the ranks, Vicky Dearman, Manager of Entertainment Services at Getty Images showcases the best of British.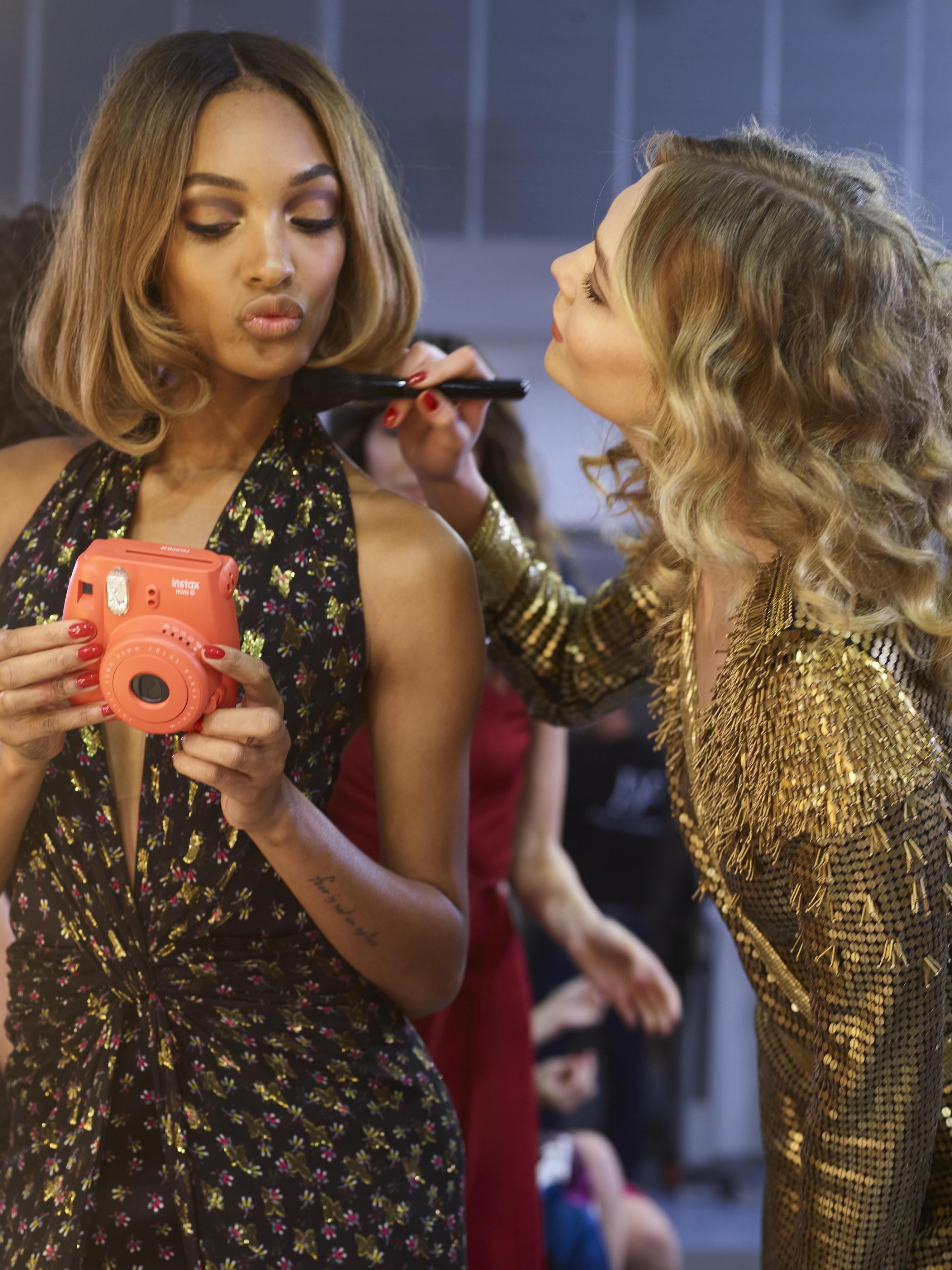 "I like the unguarded playful nature of this image of Jordan Dunn with a camera in hand, which also perfectly sums up the connected nature of today's generation of models. All active on social media, these models are the directors of their own celebrity. This image perfectly sums up the new fashion landscape, one that is more accessible than ever before." (Antonello Trio/Getty Images)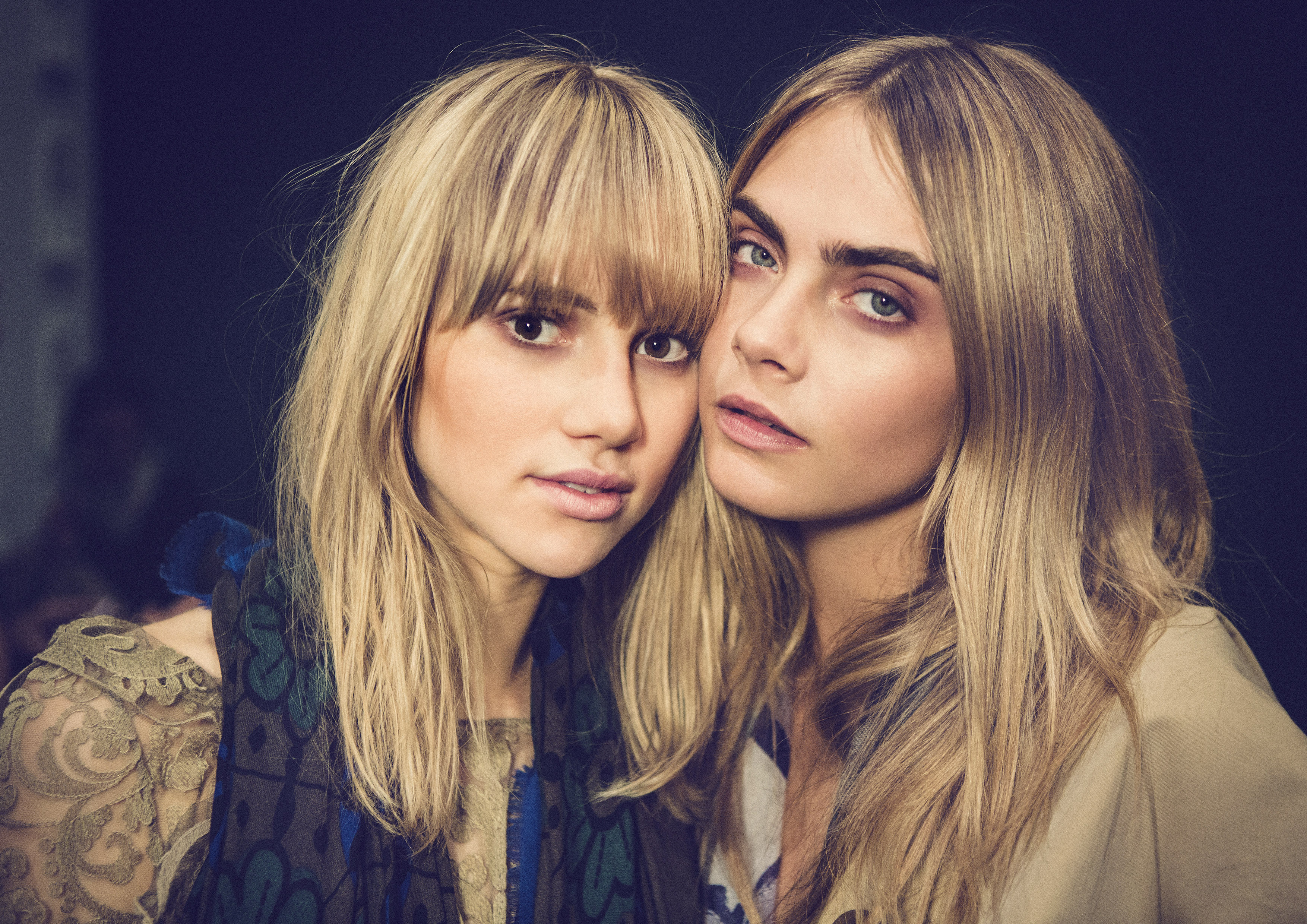 "A highly respected and intrinsically British heritage brand, Burberry is known for putting on a spectacle at London Fashion Week, featuring, as models and guests, some of the biggest names in the fashion world. As Burberry's house photographer, we at Getty Images have long had the privilege of capturing every look of every season and beaming the show out to publishers and fans around the world. I love this image of Cara Delevingne and Suki Waterhouse – shot in Shanghai with soft lighting and showing two of the biggest faces in British modelling this image has Burberry all over it." (Photo by Getty Images for Burberry)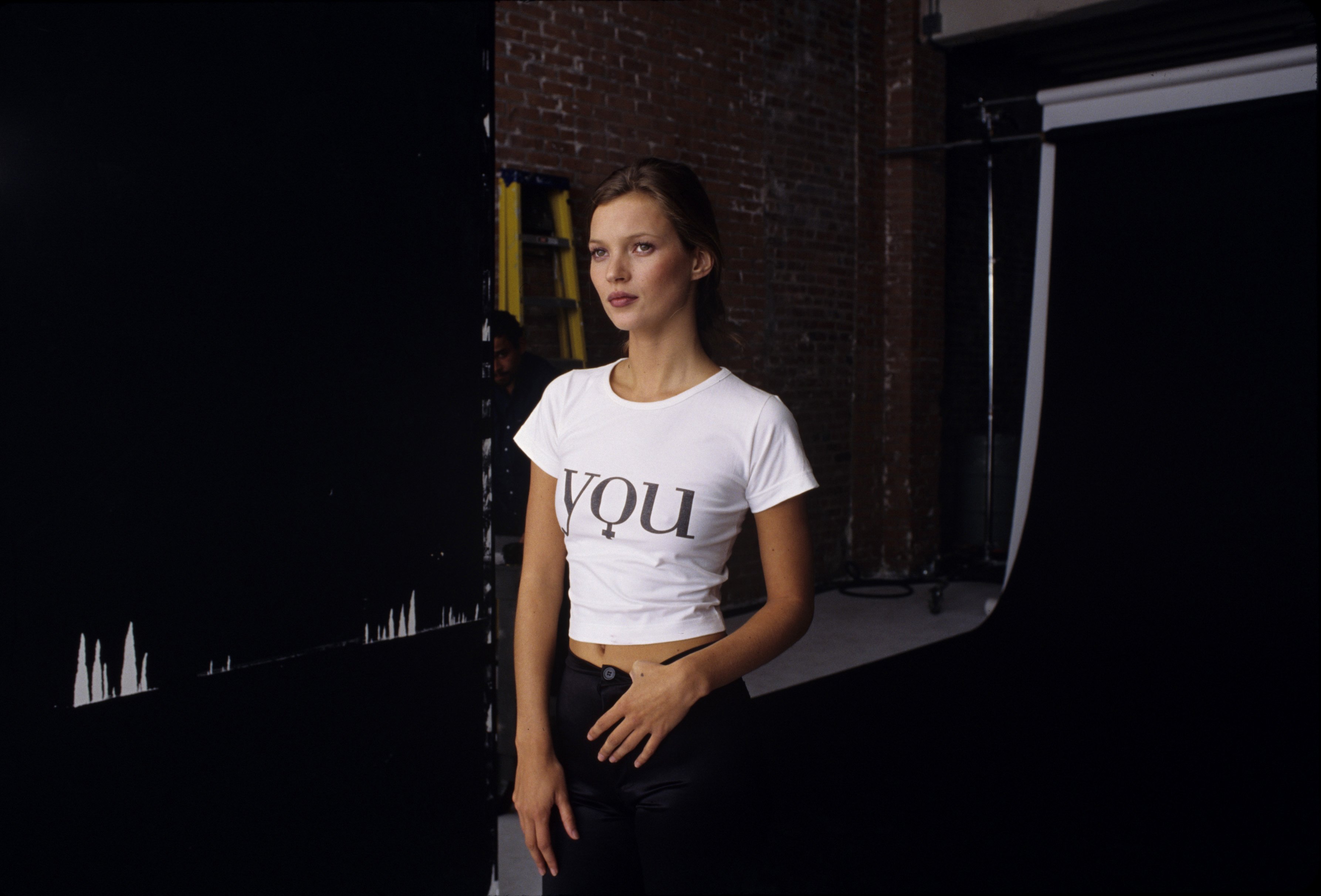 "The combination of Kate Moss and Vogue in this shot frames a moment of time in fashion history like no other. The fresh-faced model is pictured here in New York City in 1995, the year she scored her first Vogue front cover. This is an image that was the start of a long and extremely close relationship between Kate and the publication, one that has continued to evolve, and has resulted in her gracing 37 covers." (Photo by Catherine McGann/Getty Images)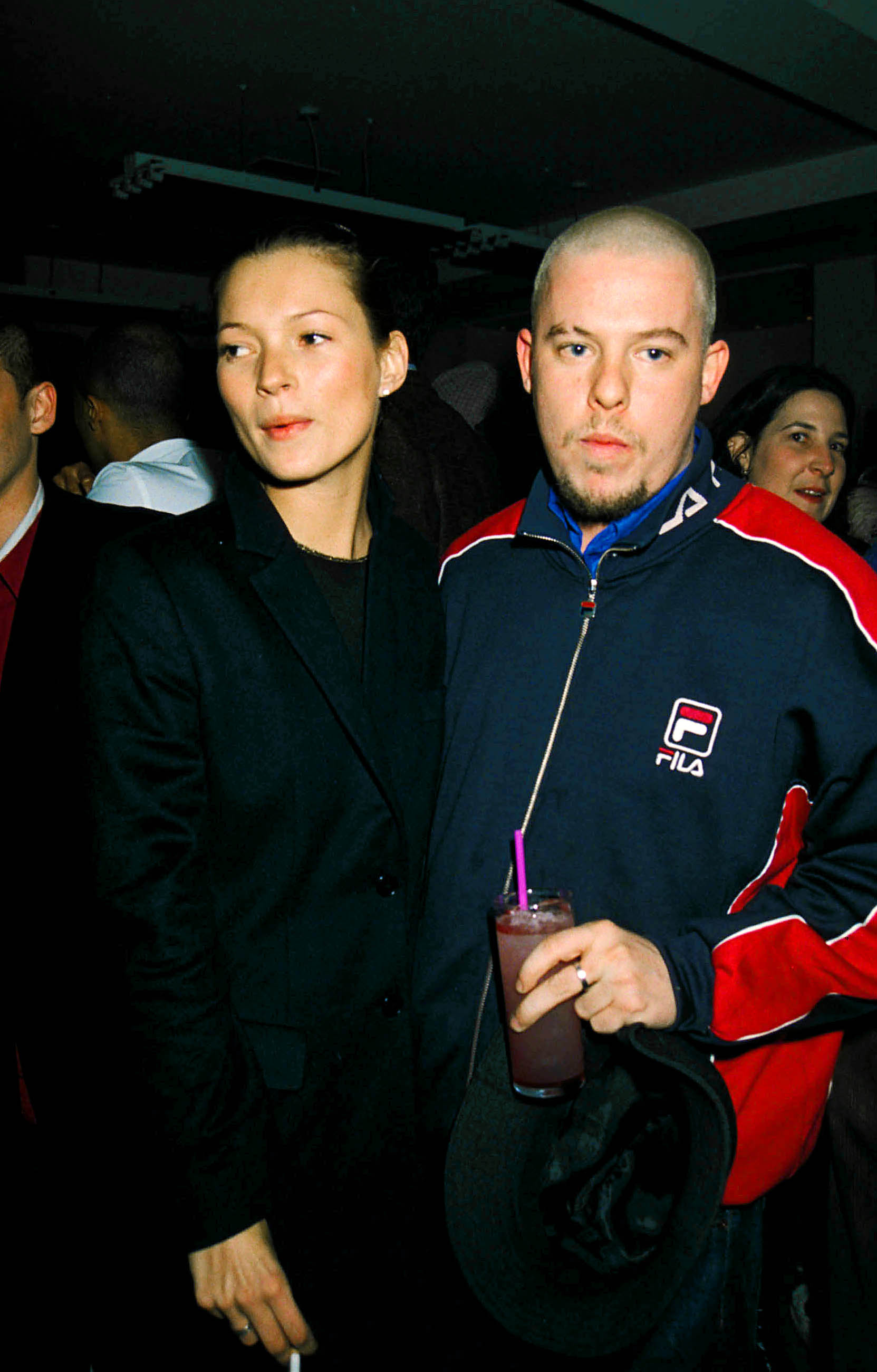 "I love this photo as an unguarded, authentic moment capturing two of British fashion's biggest names having a smoke and a chat. Taken in 1991, this image of Alexander McQueen and Kate Moss captures the zeitgeist of British fashion in the 90s. It represents a time in fashion when carefree hedonism came with the territory for designers and models, creating friendships that, when we look back now, have become so iconic. The Fila tracksuit with a pop of red and the buzzcut showcase an entire era in one visual. McQueen went on to become one of the most celebrated designers of our time, a visionary who will not be forgotten." (Photo by Dave Benett/Getty Images)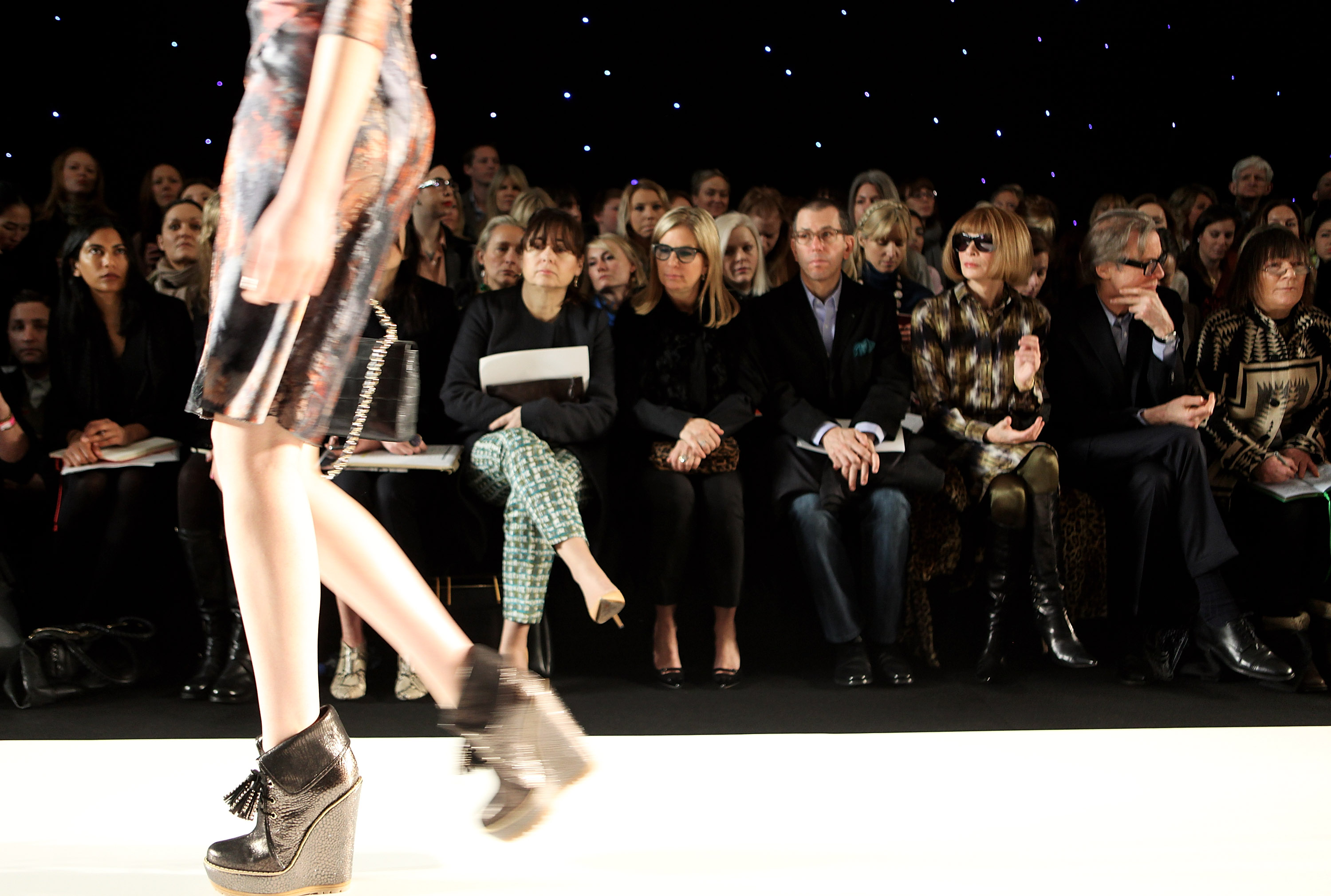 "Featured in this 'frow' image at the Mulberry Autumn/Winter 2012 show are two of the most important women in British fashion – Alexandra Schulman, OBE, the editor-in-chief of the British edition of Vogue, and the longest serving editor in British Vogue history and Anna Wintour, the editor-in-chief of Vogue since 1988 and arguably the most influential figure in fashion. For these women, the front row means business." (Photo by Dave M. Benett/Getty Images)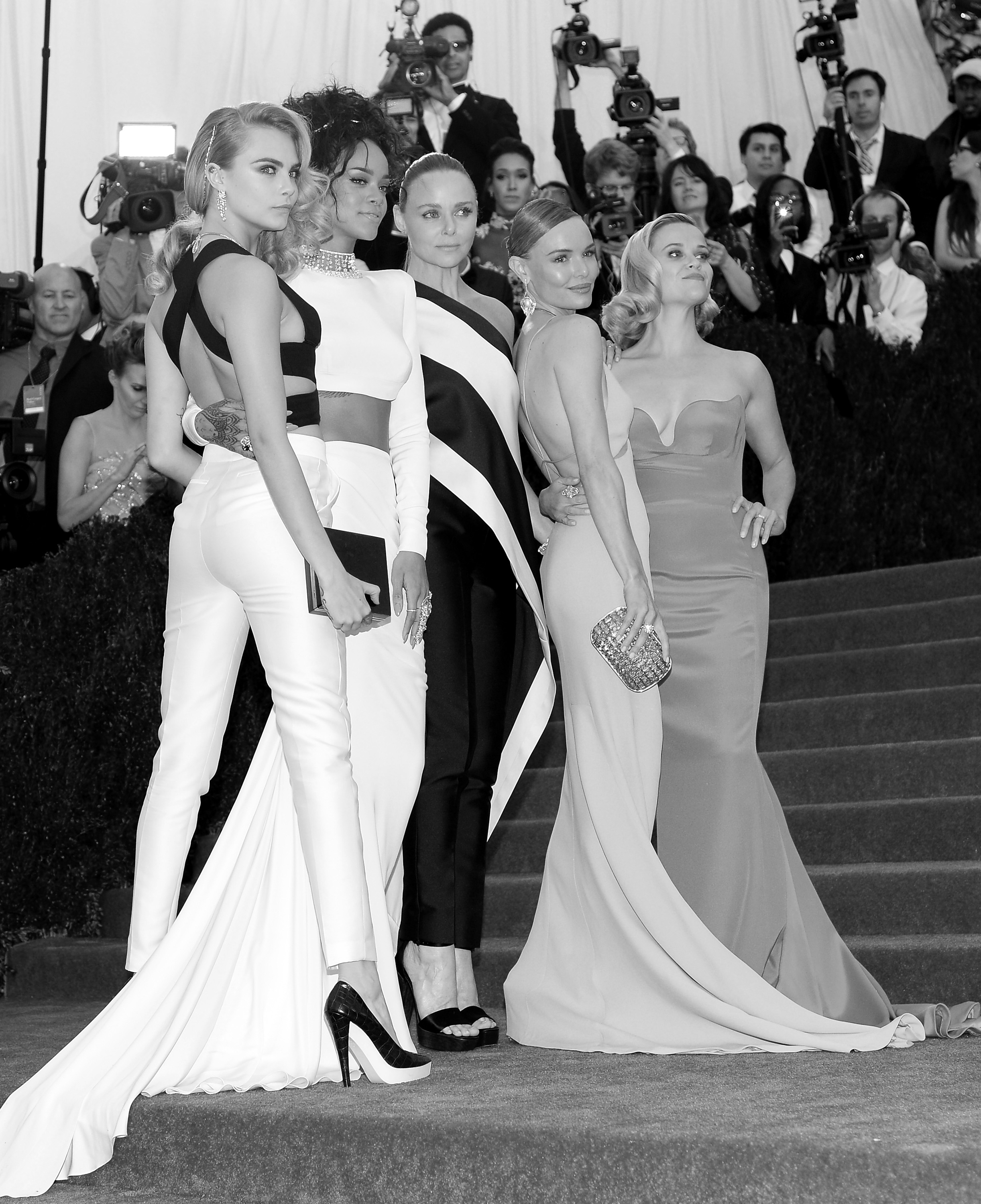 "This image beautifully showcases the modern face of fashion at the "Charles James: Beyond Fashion" Costume Institute Gala at the Metropolitan Museum of Art in New York in 2014 – it combines designer (Stella McCartney), model (Cara Delevingne), actress (Kate Bosworth and Reese Witherspoon) and pop star (Rihanna) – who are all respectively involved in, faces of and muses for the fashion industry."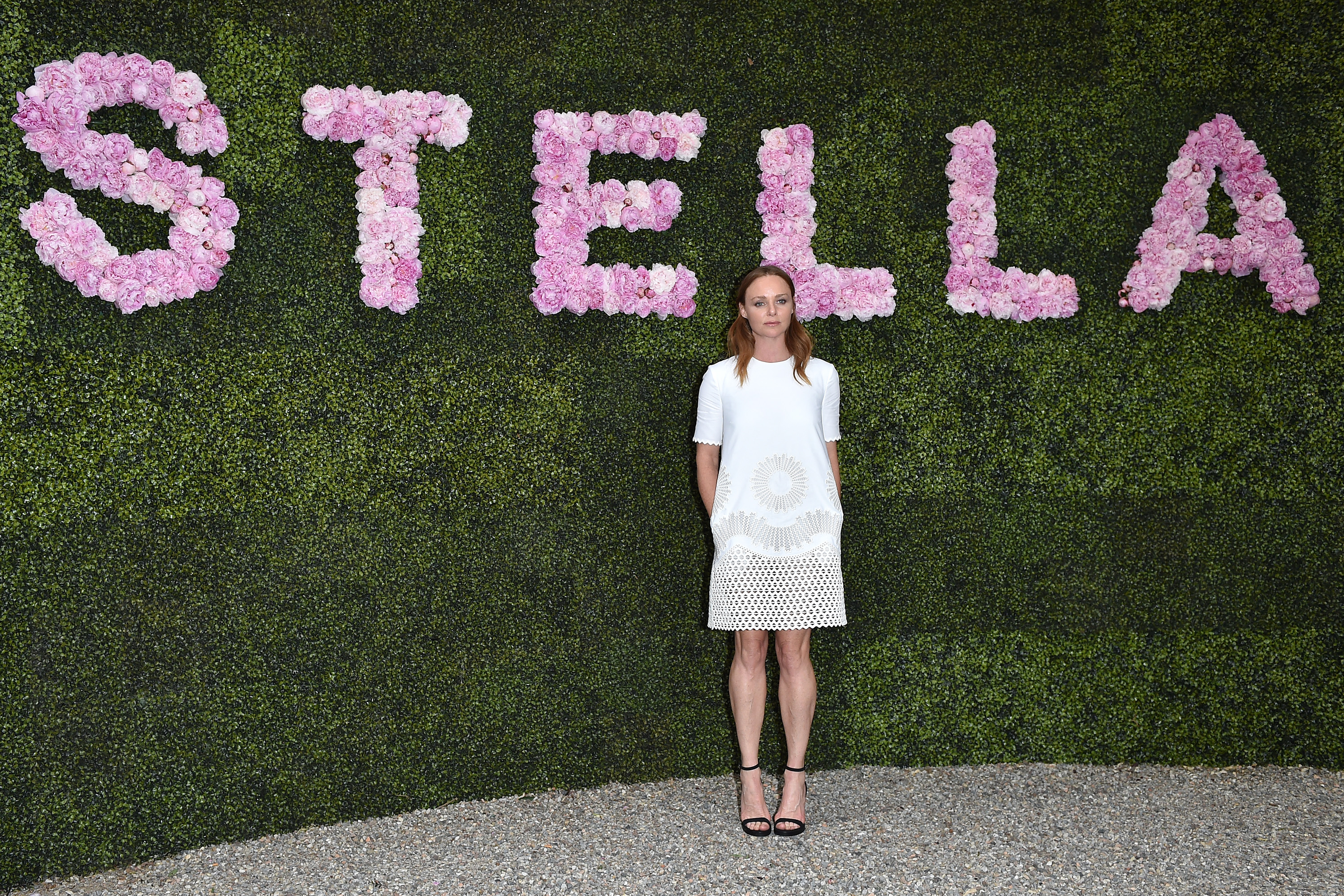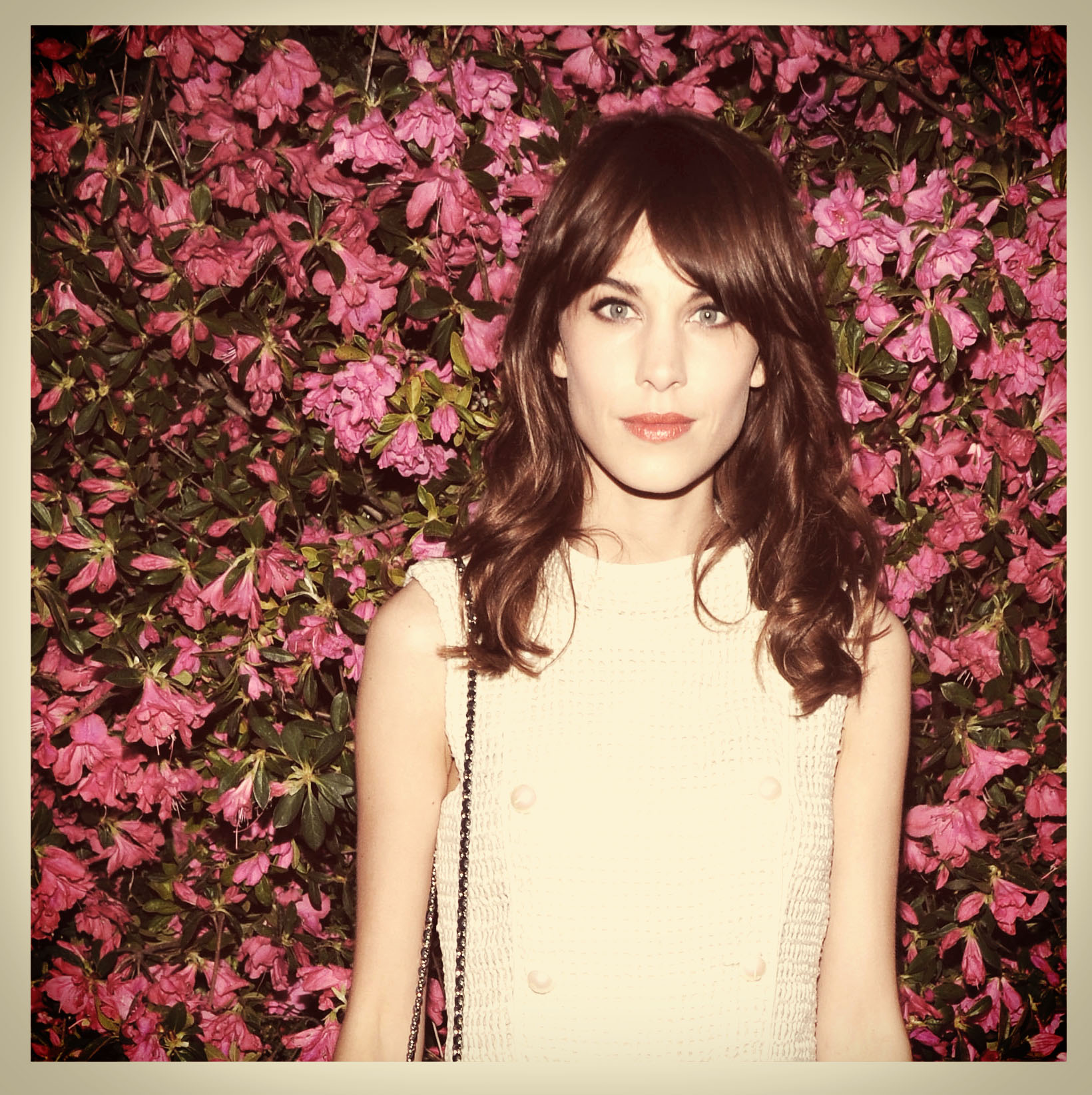 "The ever increasing proliferation of social media has changed the way we shoot and capture the fashion 'pack'. This image of Alexa Chung in New York City at the Chanel Tribeca Film Festival Artists Dinner in 2013 exemplifies this; the picture looks like it could almost have been taken on a smartphone and had an Instagram filter added to it. As fashion becomes more social and accessible new style icons are born." (Photo by Jamie McCarthy/Getty Images for Tribeca Film Festival)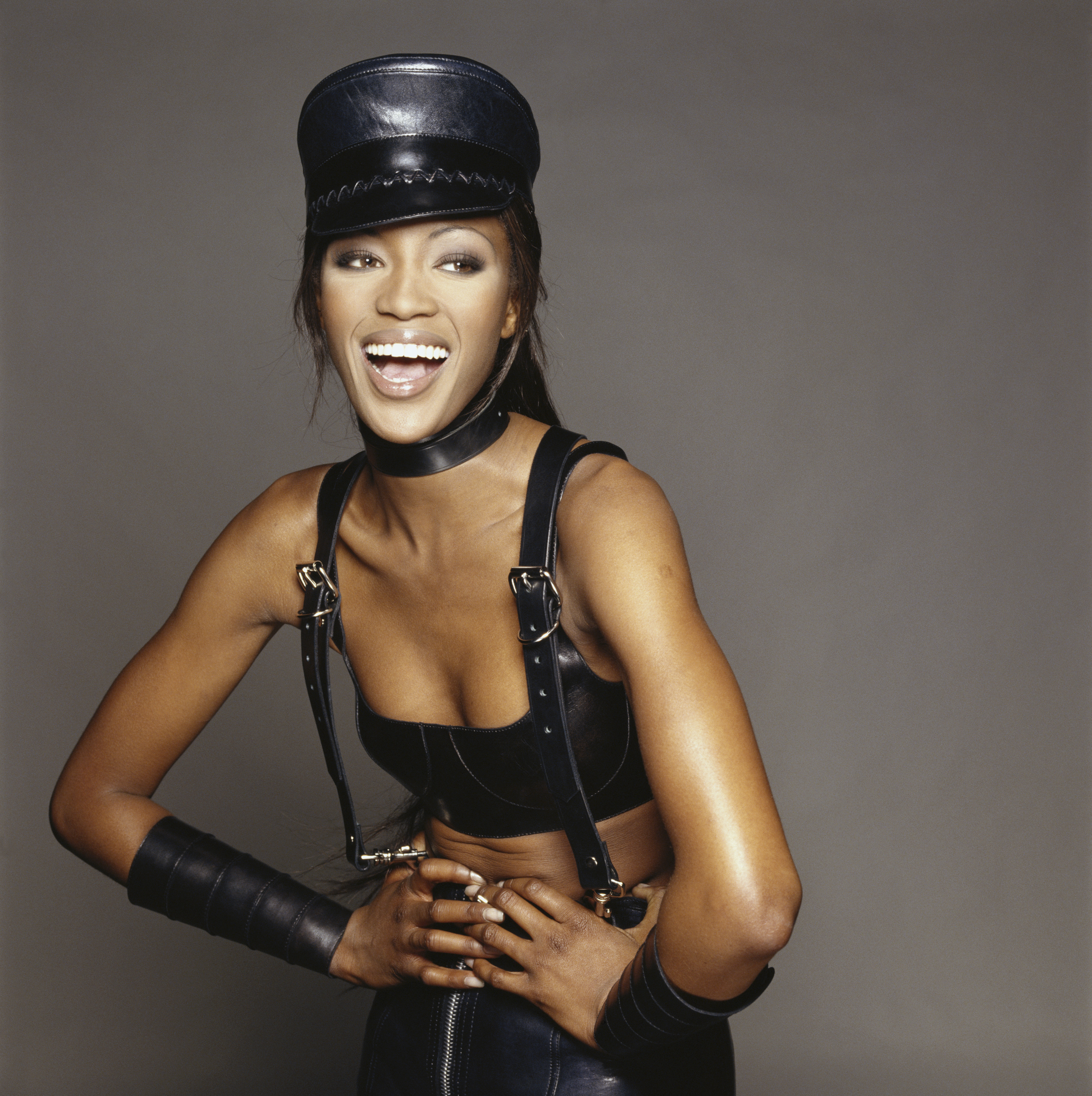 "This iconic archive image taken by the legendary fashion photographer Terry O'Neil captures a moment in time of one of the most renowned British models, Naomi Campbell. Recruited to model at age 15, Campbell is one of the original supermodels of the industry and has remained one of British fashion's most successful and recognisable faces for the past three decades." (Photo by Terry O'Neill/Getty Images)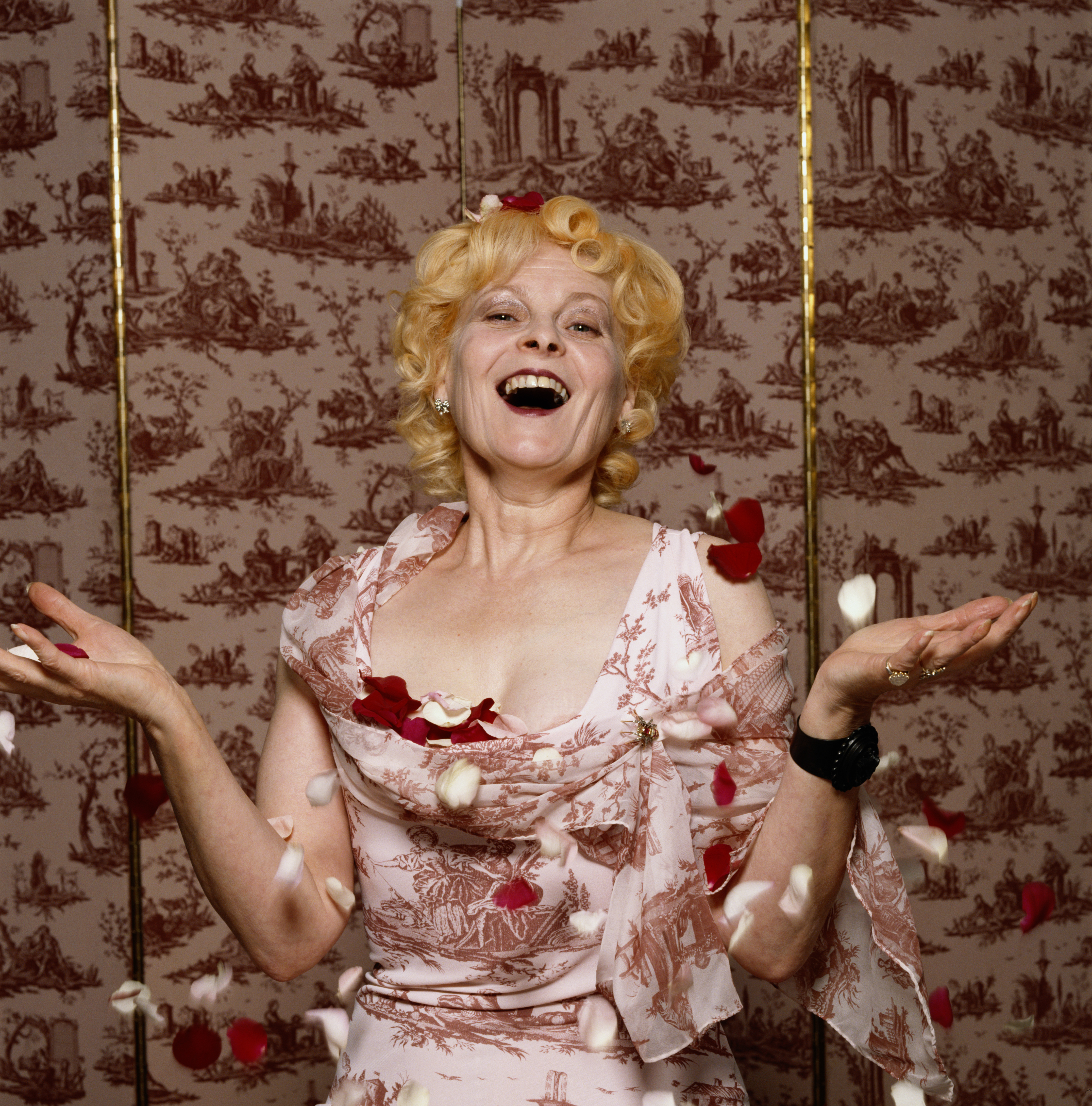 "This image of Vivienne Westwood shot in 1990 perfectly encapsulates everything she represents. The 'grand dame' of anarchy and British fashion showcases her eccentric yet utterly wonderful style. Portrait photography can capture a person's spirit in a very special way." (Photo by Terry O'Neill/Getty Images)