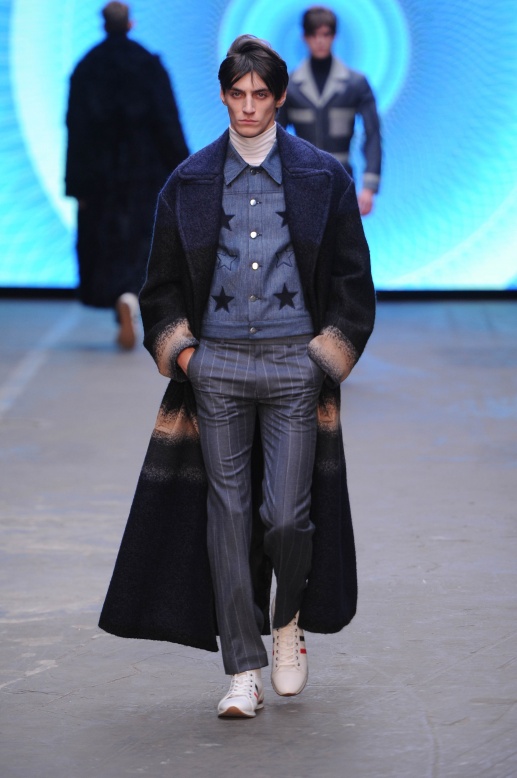 The location was The Old Sorting Office in London; the designer was Topman Design A/W 2015-16 and the crowd, an abundance of fashion industry insiders side by side with celebrity fashion enthusiasts.
Brightly lit with an abstract backdrop of rainbow coloured kaleidoscope shapes projected on to the wall, the first model stomped down the catwalk in a double denim ensemble with checked panel inserts and larger than average turned up hems. This was just of taste of the collection to come.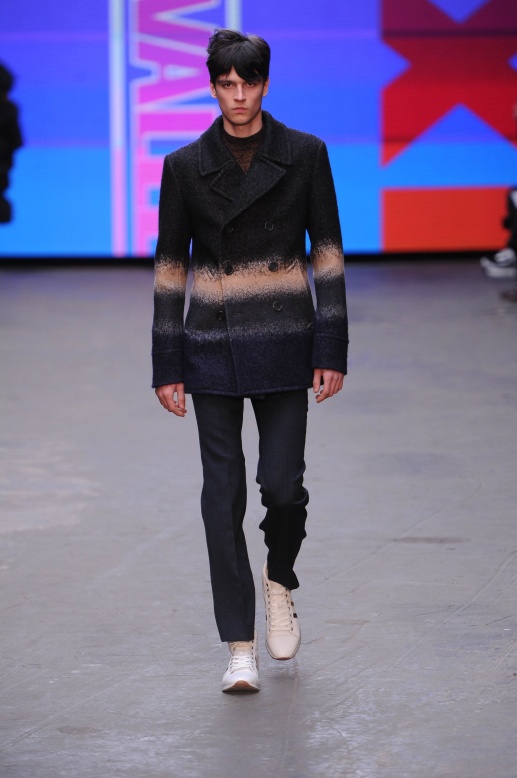 With a track list made up of David Essex – it's War, Tiga – Bugatti and Skatt Brothers – Walk the Night it's clear to say the collection matched the music in terms of extravagance.
The traditional suit saw a new leash of life as it was reinvented in brazenly bright coloured checks, extra long blazers accompanied by fur collars however for a more modest look there was a scattering of somber coloured classic pinstriped suits with a peek-a-boo of roll neck sweatshirts in mustard colours.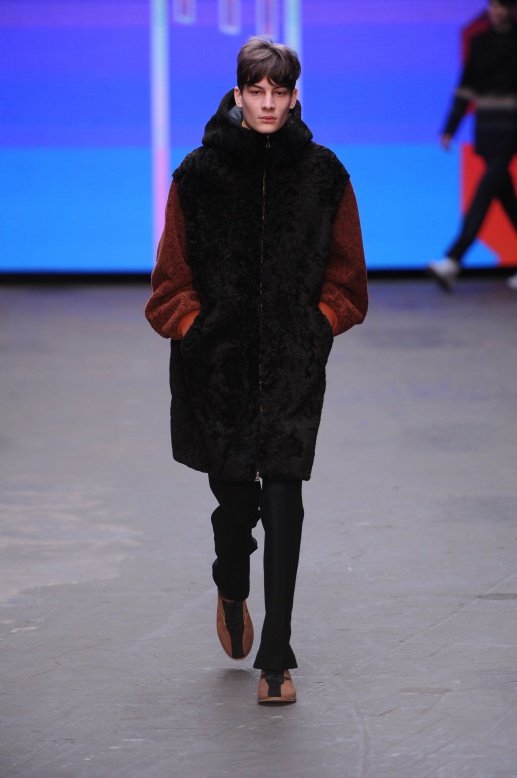 Fringed, fur, suede, oversized, and floor length – statement overcoats were seen hung over a clash of patchwork double denim and unconventional suits.
A reminiscent aura of The Beatles rung true as wider than last season legged trousers were teamed with bold printed shirts and substantially sized aviator coats.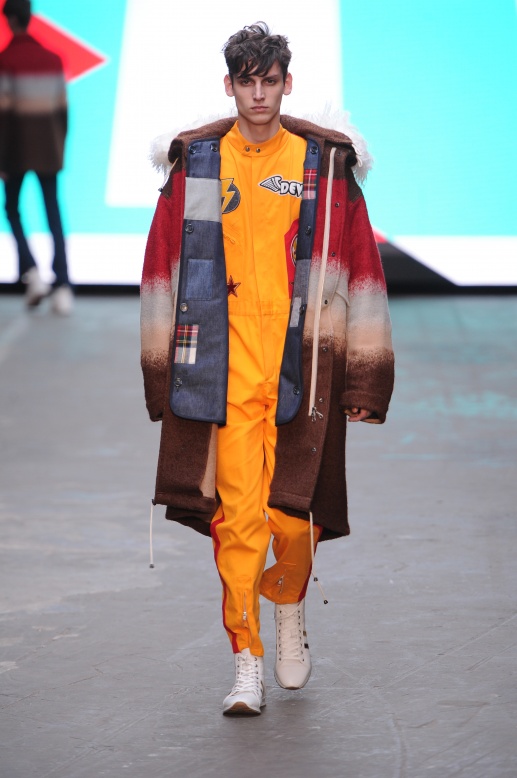 While white trainers seemed the favourite for footwear, other looks adorned the catwalk; classic brogues for a dapper gentleman feel or bowling shoe inspired footwear for a distinctive look.
On a multi-coloured palette of canary yellow, brashy red, midnight black and navy blue, for Autumn/Winter 2015-16, Topman Design have injected life into an often dim coloured season.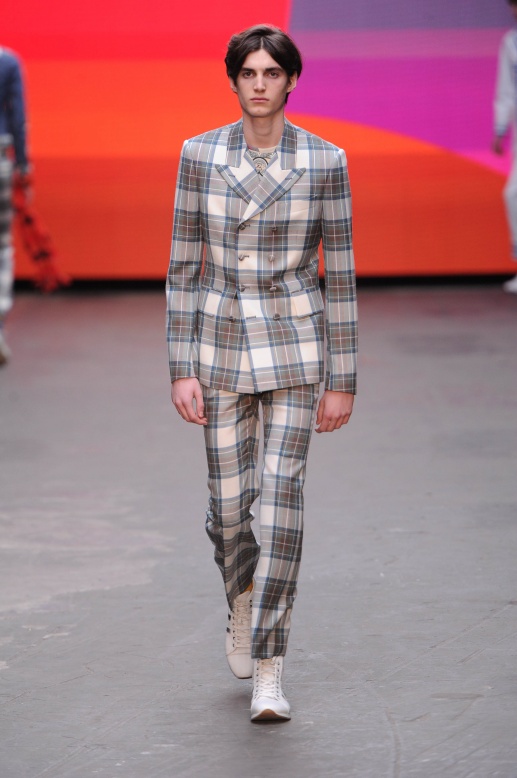 With an overall rockabilly vibe evident through atmosphere and clothing, this season's collection is made for an adventurous man who isn't afraid to be seen.
Celebrities on front row:
Dermot O'Leary
Tinie Tempah
Douglas Booth
Nick Grimshaw
Andrew Scott
Ben Haenow
Jack Guinness
Nathan Stewart Jarrett
Oliver Cheshire
Robert Konjic
Henry Holland
Words by Misty Griffiths