With the advent of the WFH era, and a growing class of digital nomads, more and more people are opting for an alternative lifestyle; unchained from the commute and the office, this generation are yearning for the world beyond their four walls – and with a unique (and increasing number of) global accommodations available, travellers can, at last, have their cake (or pastel da nata) and eat it too.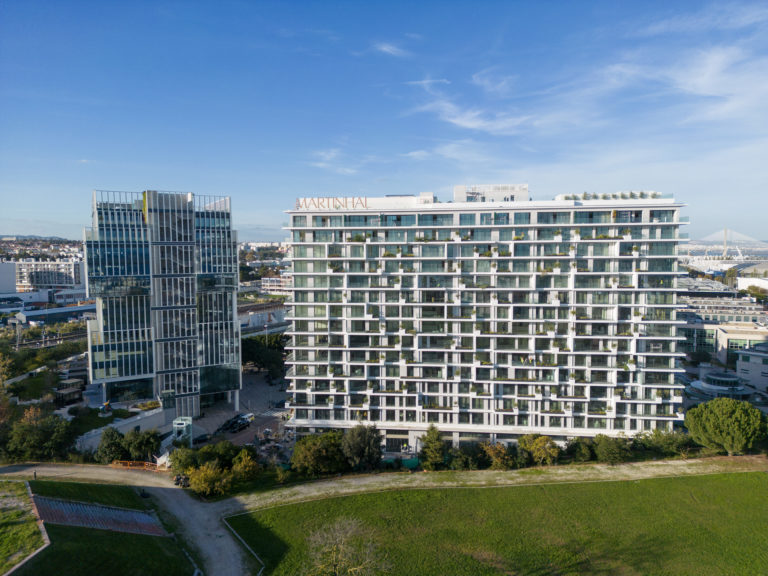 The Martinhal Lisbon Oriente, set in the east of the capital, is anchored within the contemporary Park of Nations: a sprawling redeveloped area, once the base for the World Expo, and now the hub of Portugal's biggest tech companies, the Oceanarium, a cable car, dozens of restaurants serving global cuisine, revered urban art, unique gardens and a marina, all set against the glistening River Tagus. In the distance, the view is underpinned by the mighty Vasco da Gama Bridge – the longest bridge in Europe. Also nearby is the National Ballet of Portugal and Lisbon's main event venue, Altice Arena, making the Park of Nations truly culturally dynamic.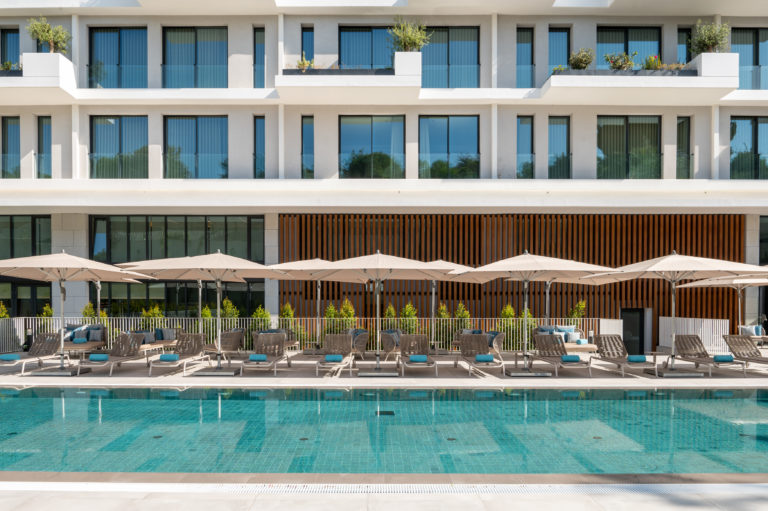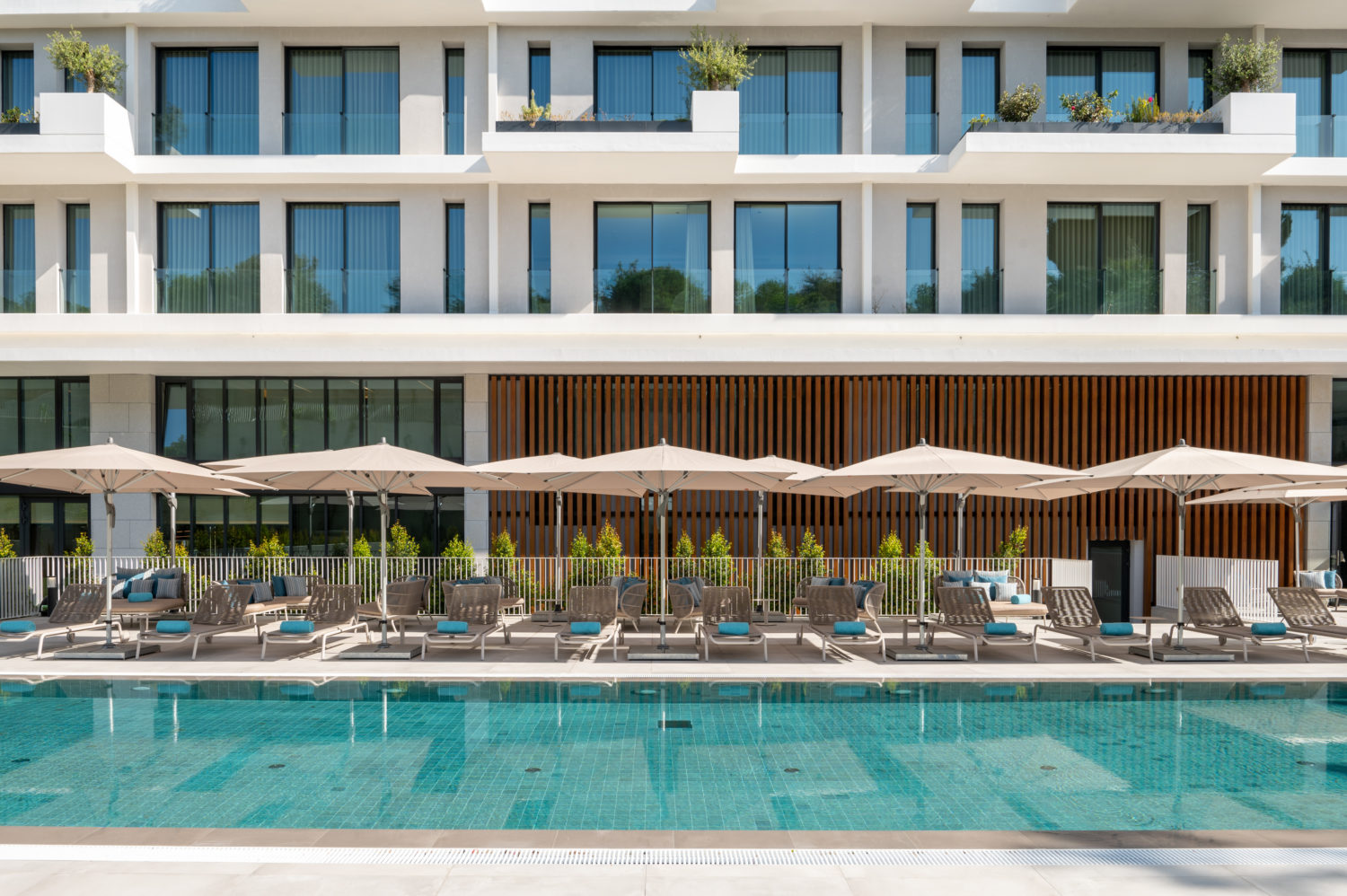 This branch of the pioneer hotel's collection is its newest addition. Opened in June 2023, the accommodation and facilities offer the utmost specification in technology and design. The rooms are well considered, bright, teeming with art and have pockets of extra room for larger families. The spaces were imagined by Architect Eduardo Capinha Lopes, Romano Design & Epoca. They're also fully equipped with the comforts of home, including branded appliances, whilst retaining the convenience of hotel efficiency, with 24-hour concierge still instantly available.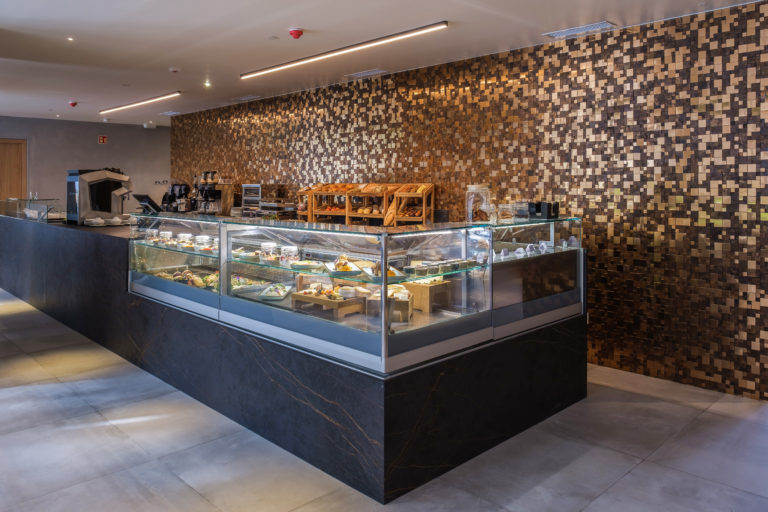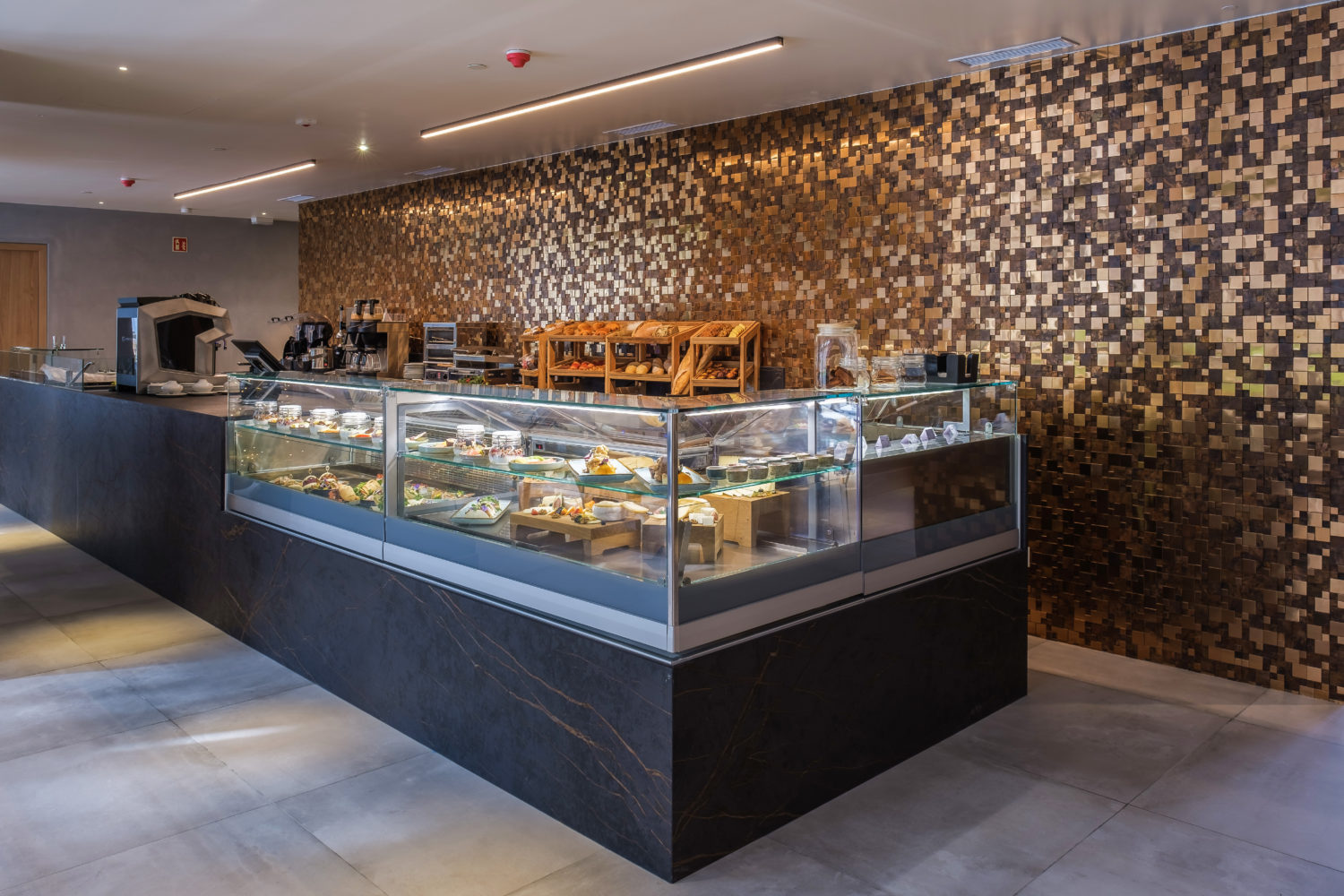 On site is the Terrace restaurant and bar. You'd be mistaken in thinking you were in a casual environment – there are children and open spaces abound, topped with high ceilings of flowing greenery, and a sustainable plant wall beyond the esplanade outside. But look closer at the high art, elegant French pastry and immaculate service, and you realise you're in a very special place indeed. The menu offers grab-and-go lunches, all day dining, and not just a children's menu, but a baby menu, too. The cuisine concept is 'looking east', with the ethos being: from Turkey to Tokyo, with a twist. You'll tuck into a Thai beef salad, with a glass of Portuguese wine, followed by homemade ice cream, all whilst surrounded by visual delights.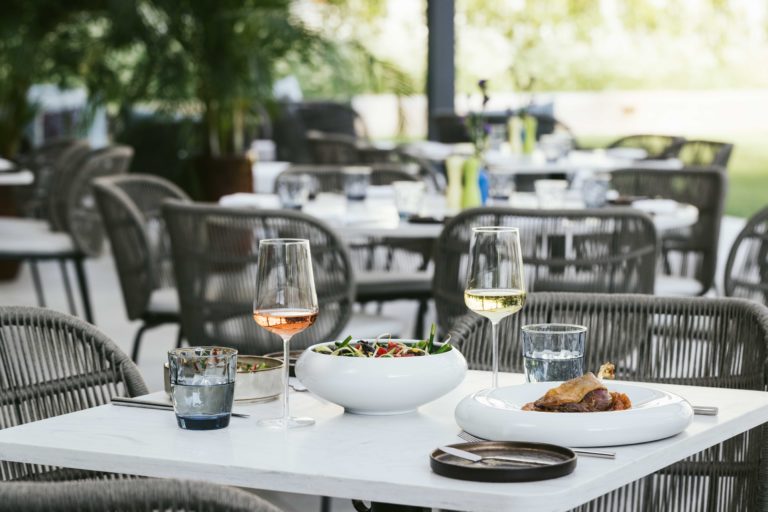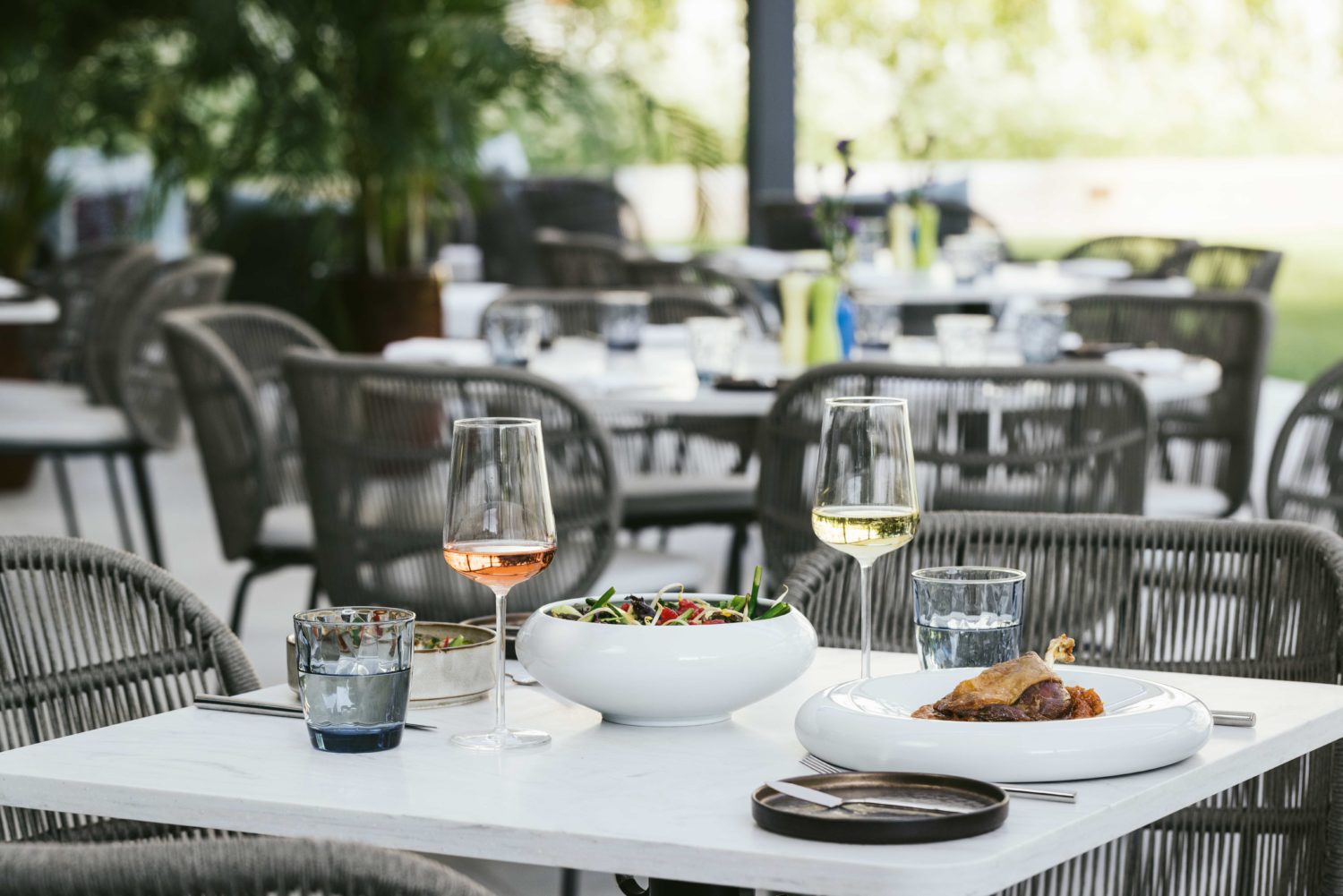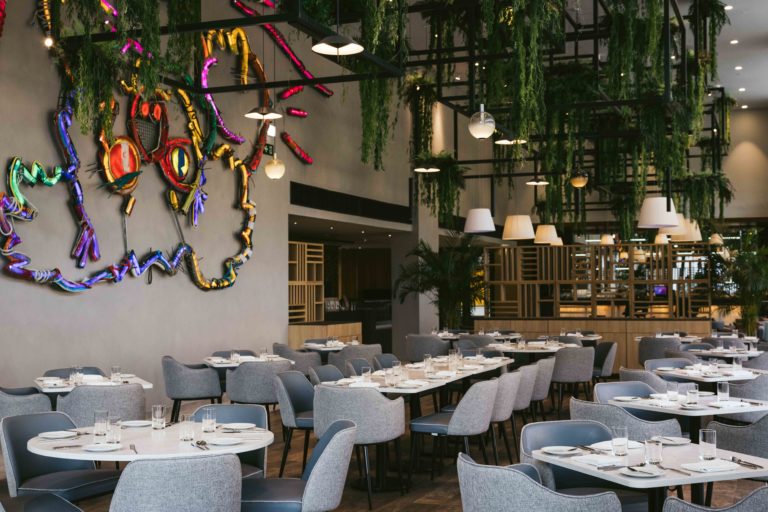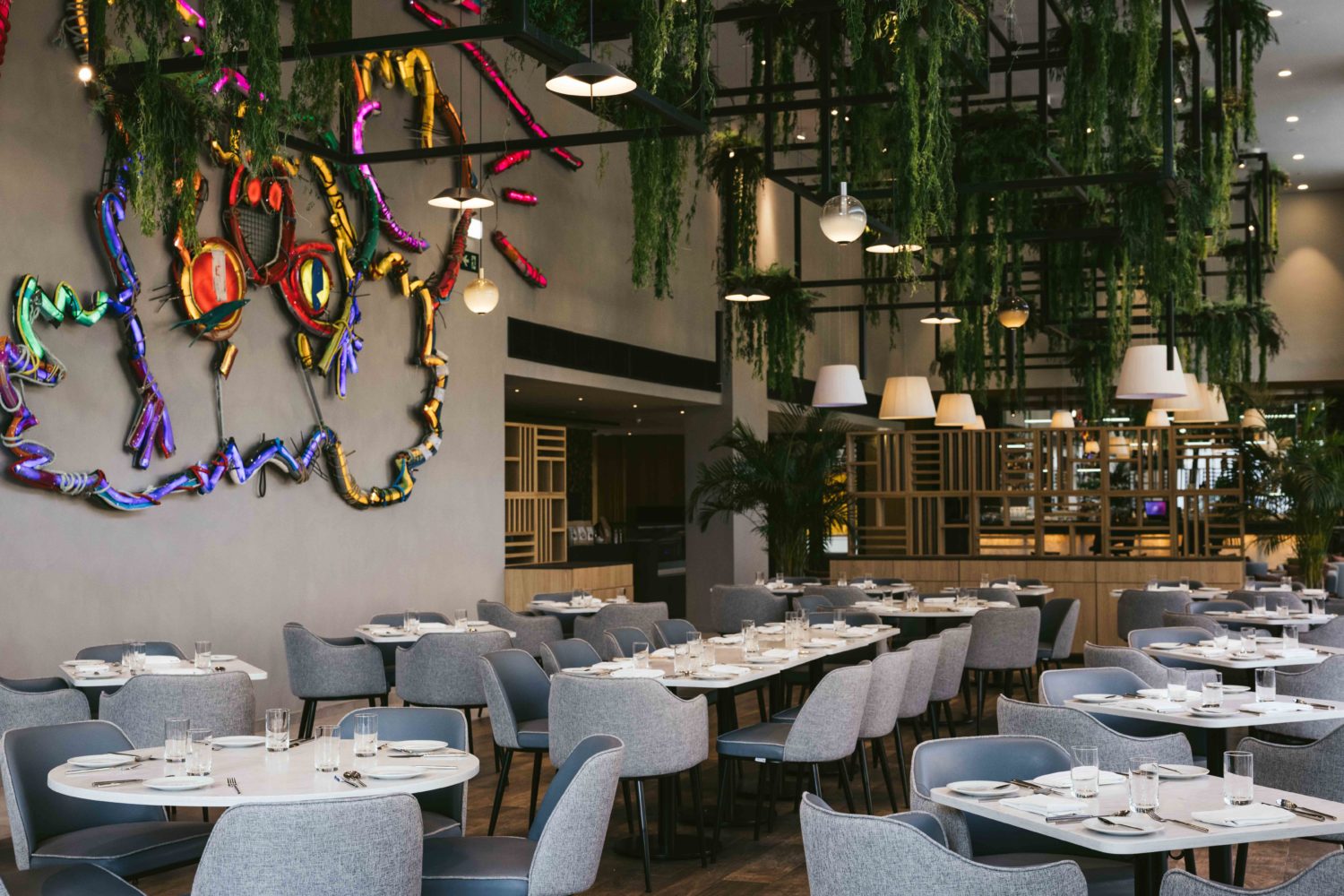 Crowning the restaurant is an artwork by one of Portugal's most celebrated artists, Bordalo II, with his reimagined, recycled installation, The Koala. The art collection on display is reflective of the treasured street murals that surround the hotel. Not only are there original pieces and prints adorning the walls, but enmeshed as part of the DNA of the building are frescoes by artist Kruella D'Enfer, who – on each level of the building – depicts an ascending journey from the sea to the stars.
Alongside the visual majesty, the hotel also pays unmatched attention to physical detail. Wellness amenities include heated indoor, outdoor and kids' pools, a classic Martinhal trampoline and a fully equipped high-tech gymnasium. There are also numerous workspaces, including soundproof meeting rooms and a conference table. Close to the adult's facilities are the children's centres, split into two areas: a crèche for infants and a larger space for older kids and teenagers – both equipped with educational and recreational toys, as well as supervision. The hotel offers baby concierge and babysitting services, so parents have options to work or have downtime, with assurance their children are fully cared for.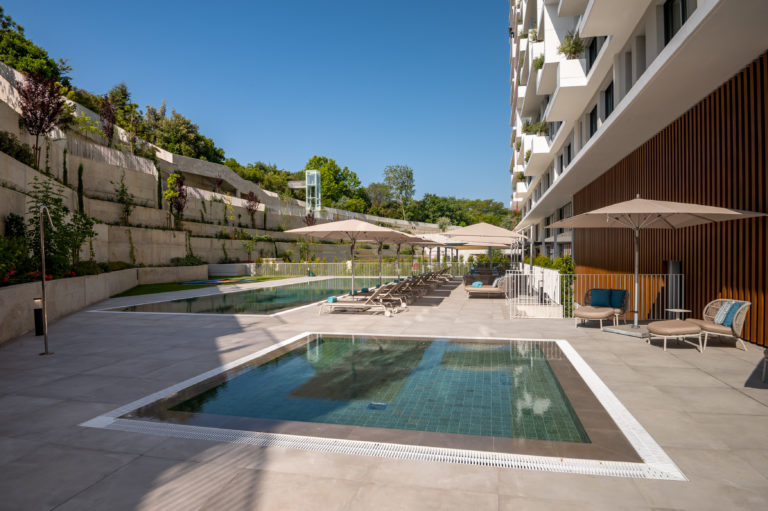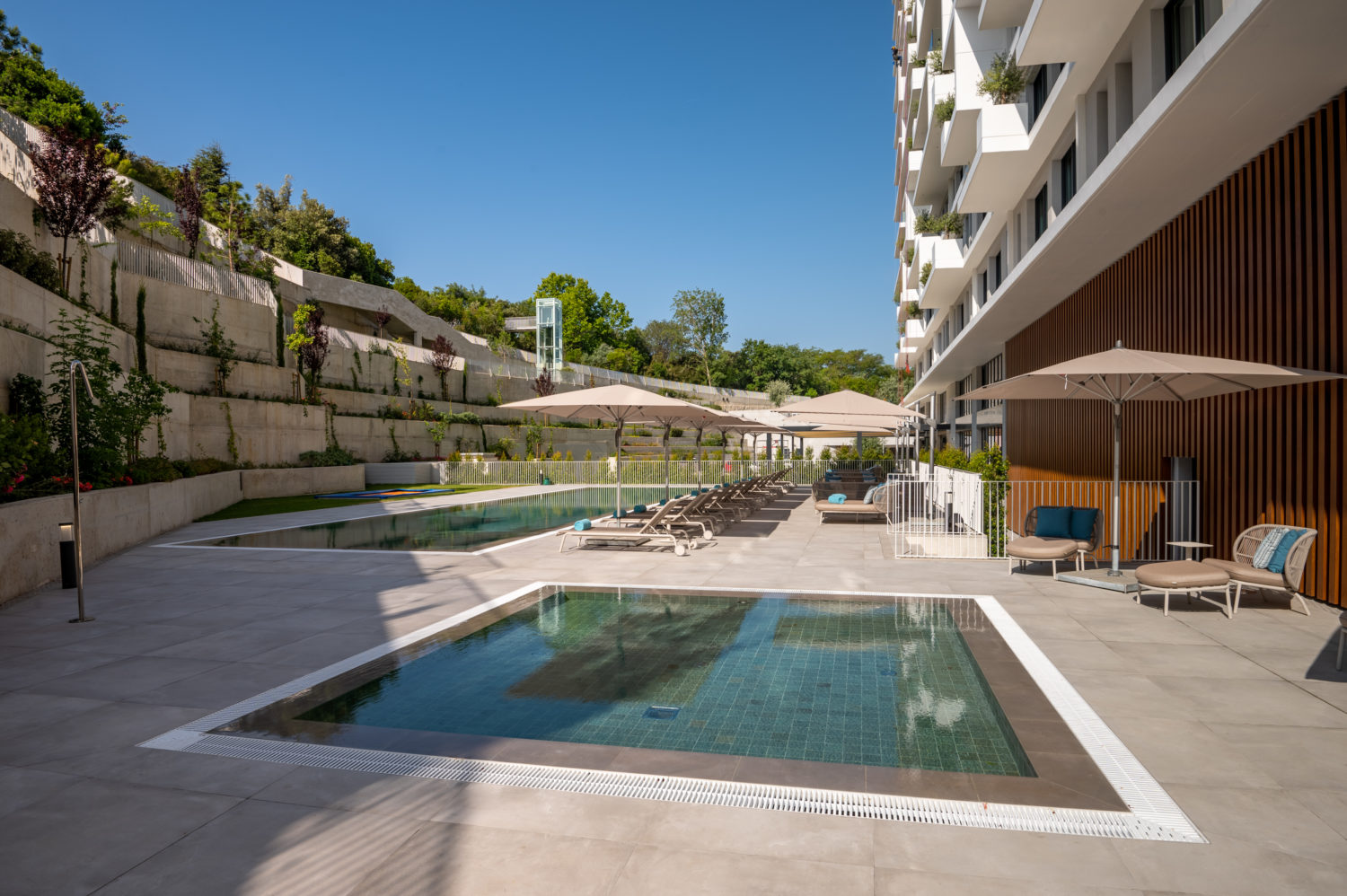 The hotel's philosophy grew from founders Chitra and Roman Stern, who noticed how high-end hotels were not child-friendly, and how children's holidays spared little glamour for parents. What was born from this problem was a solution: to create sophisticated hotels that were also welcoming to families.
The Martinhal Lisbon Oriente also offers private homes for sale (in the form of studio or apartment living), with the top half of the building reserved for permanent dwellers. The open-minded nature – derived from Portugal's edge-of-Europe situ – means there is flexibility abound; with the hotel continually championing the spirit of freedom and design, homeowners are able to decorate their residence as they please.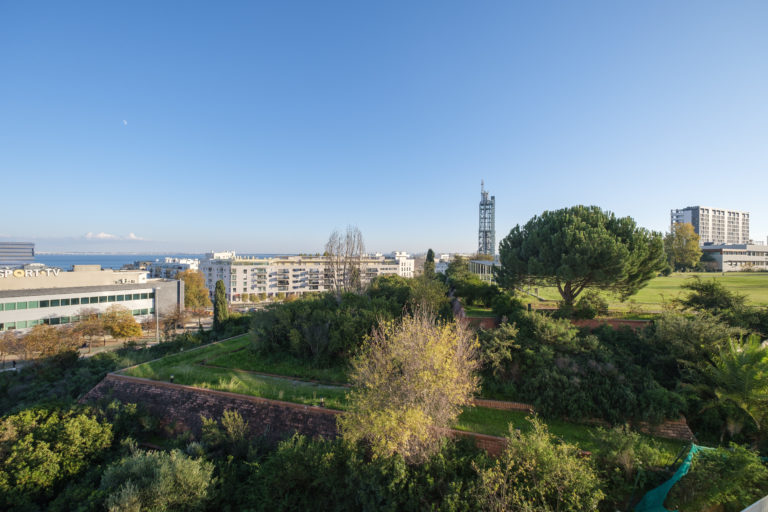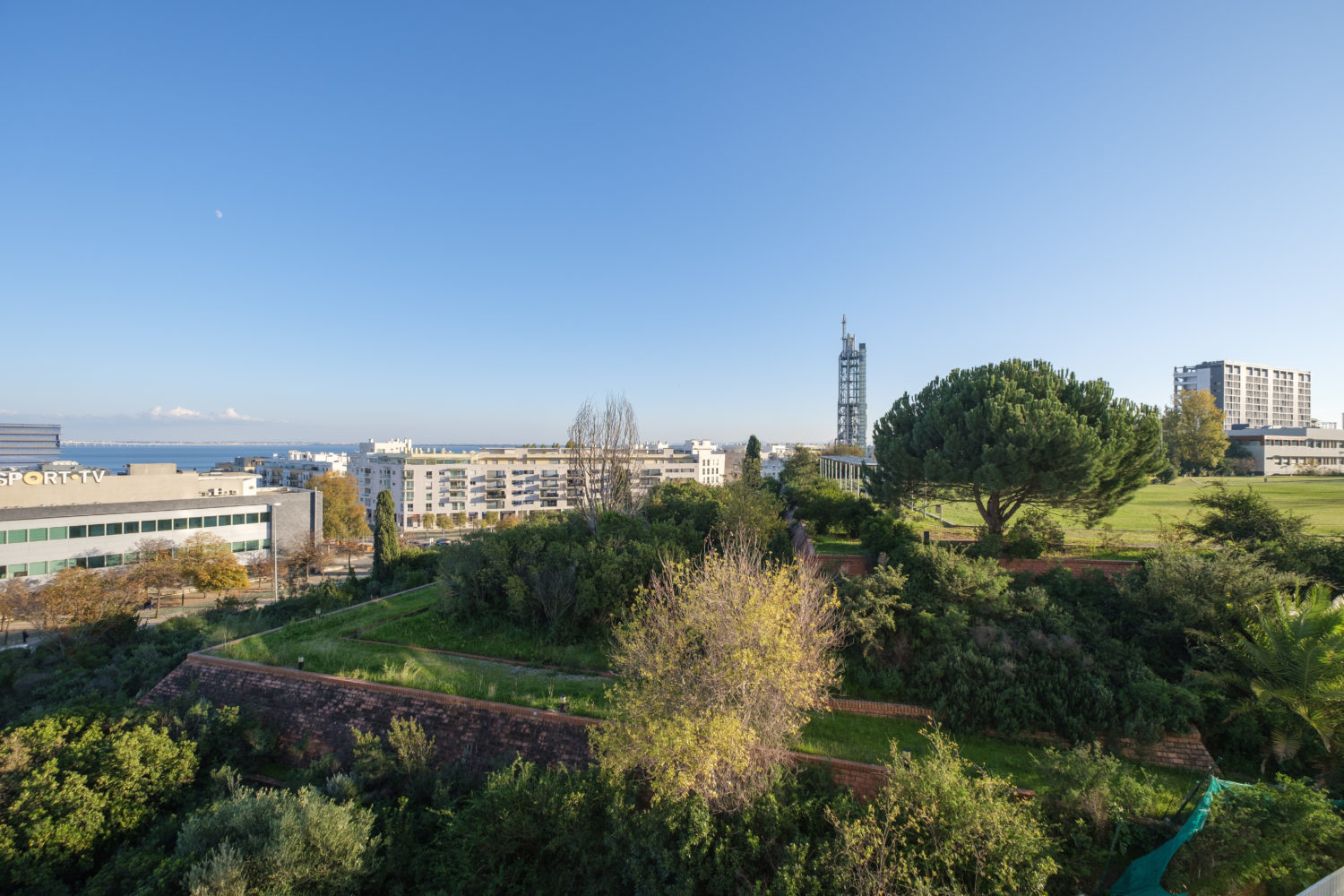 In terms of locale, the hotel is a 10 minute drive from the airport and 20 minute drive to Lisbon's Old Town. There is also the Oriente Station, which similarly links the Park of Nations district to the airport and town, and an established bus, train and metro network makes travelling to the North and South of Portugal also an easy task.
Not only does this part of the world offer the perfect accomodation for modern jet setters, but it's colloquially called the City of Light; Lisbon gets around 220 days of sunlight a year, which feel even brighter when reflected on the famous white-paved floors.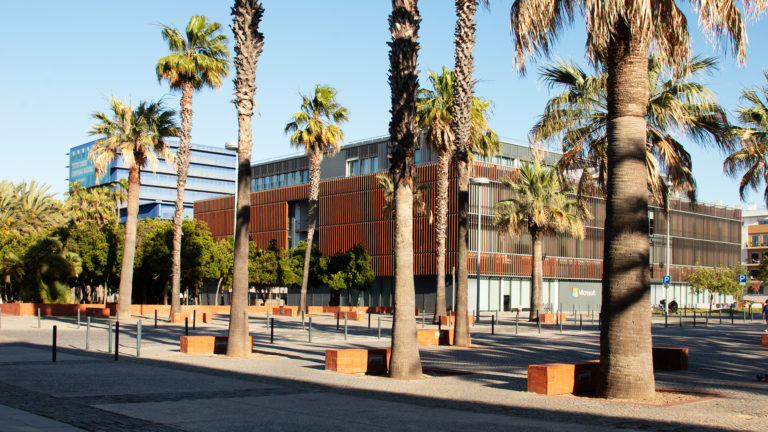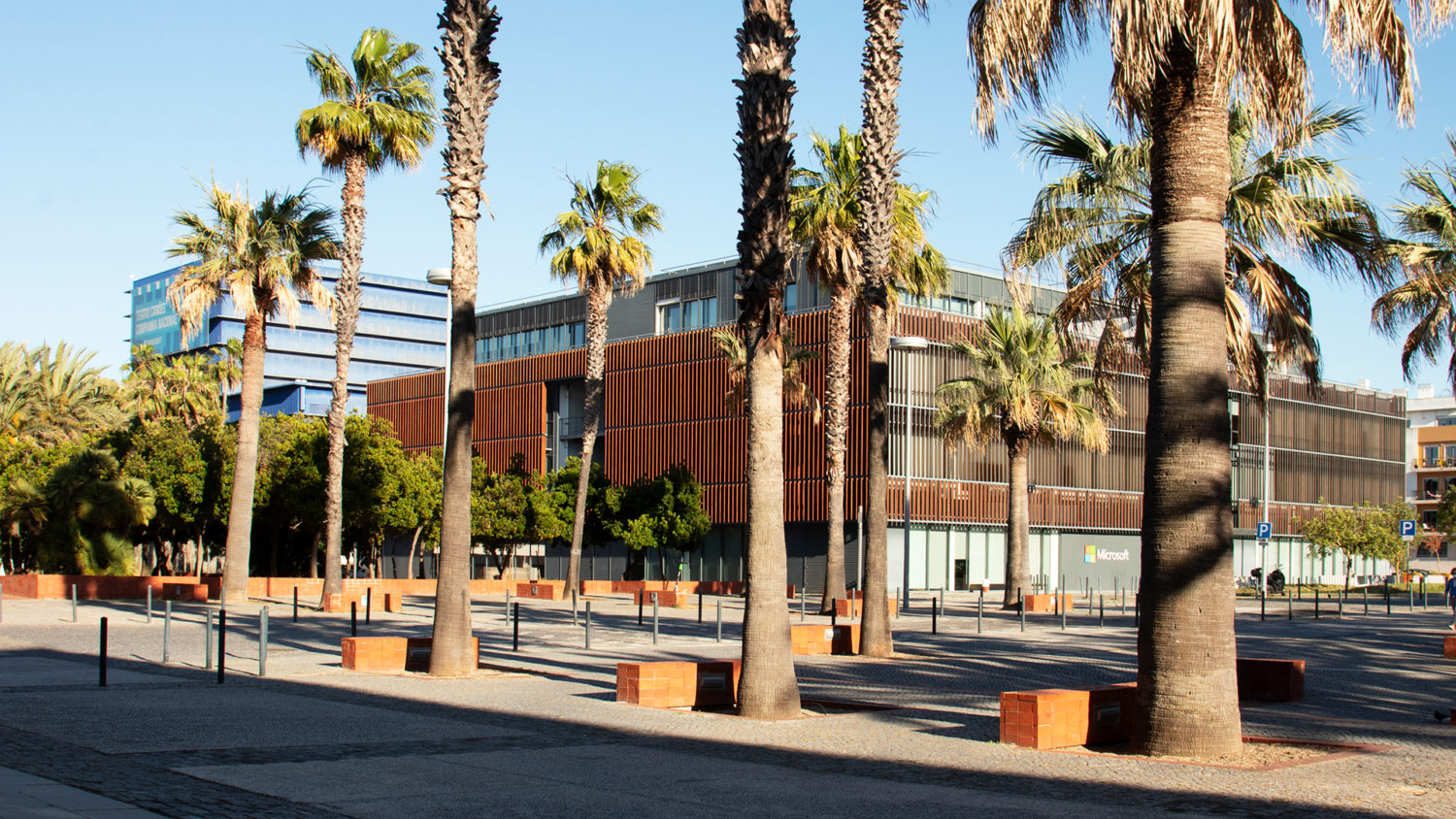 Also bathed in light are the tile-clad buildings of the Old Town. Set along steep streets and accessed by old trams, are stalls of antique booksellers and independent artists. For the most spectacular vistas in town, head to Alfama or St. George's Castle. And to sustain your walk through the hilltops, there are bakeries at every turn, all providing the iconic pastel da nata (more accurately said in the plural form, pastéis de nata, as you will never have only one). The nightlife is also renowned. Lisbon's bohemian spirit emerges when the eternal sun has finally set, as the world-famous cherry liqueur and port flows, and Fado (or fate) music plays melancholically down dreamy Pink Street, which glows mystically in the dark.
Other locations of the innovating hotel can be found in Quinta, Sagres and Lisbon's Chiado, covering the array of beach, town and contemporary urban settings to suit any traveller's taste. And they all advocate the same ethos: luxury family vacations. Whatever your preference, Martinhal has you covered.
As increasing numbers are able to take their laptops and travel abroad whilst they work, there is an exciting – and growing – chain of hotels who are redefining residential tourism, accommodating modern lifestyles, not just for digital nomads, but for young families seeking the same comfort and sophisticated luxury, too. All together, this 5-star resort offers the perfect amalgam of leisure and life, which makes it a perfect destination for short or long term stays. Martinhal Luxury Family Hotels & Resorts have redefined what a family hotel should offer, and in doing so, have redefined the very nature of what a family holiday means.
Stays at Martinhal Lisbon Oriente can be booked from £141 per night for a Studio Apartment, £238 for a One Bedroom Apartment and £358for a Two Bedroom Apartment.