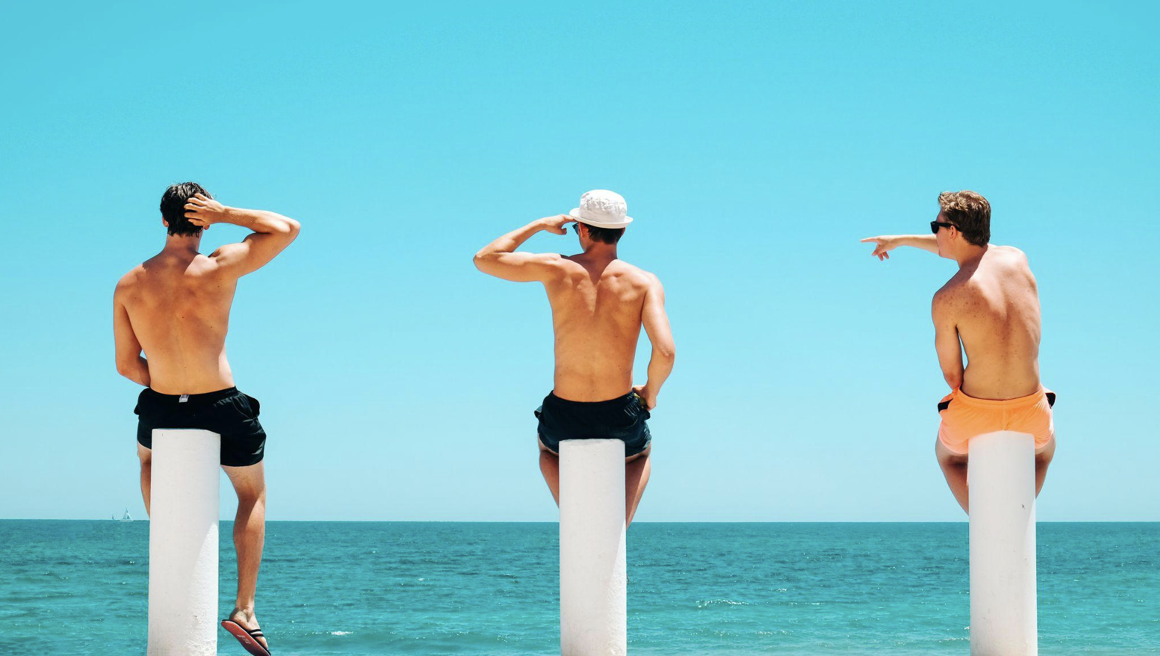 The season of vacations and relaxation is finally here, and it's time for men to embrace the warm weather with style and confidence! Whether you plan a trip to a European destination, wish to enjoy the sun by the pool, or want to have fun adventures, you need to check a few items off your must-have list. Creating the perfect light and stylish wardrobe for the summer might be confusing, but rest assured! This article will take you through the few essentials you need for a successful summer.
UV Protection
Before diving into the many styling options summer clothing and accessories bring to the table, it is vital to discuss the best ways to keep your skin healthy. Protecting your skin from harmful UV rays should be a priority during the summer months. A high-quality sunscreen with a broad-spectrum SPF will shield your skin from sunburns and reduce the risk of skin damage. Moreover, SPF will keep your skin looking glowy and youthful, making it the very first must-have for any man in summer. Additionally, consider getting a stylish pair of sunglasses with UV protection to add a touch of sophistication to your summer outfits.
2. Lightweight clothing pieces
When the temperatures rise, it's crucial to have clothing that keeps you cool and comfortable. Opt for lightweight and breathable fabrics like linen and cotton. Linen is perfect for summer attire as it is highly breathable and ensures the air will naturally flow through and keep you cool at all times. Cotton is also a perfect material for the summer, as it allows heat and moisture to escape, preventing excessive sweating. You can choose stylish shirts or comfy pants for your summer outfits, but the best way to remain comfortable throughout the hot months is by choosing a great cap. Our advice is investing in a high-quality linen or cotton cap that adds flair and elegance and also ensures your head is protected from the powerful sunlight. This latest Irish cap collection is perfect for finding a must-have men's summer accessory. Choose from a wide variety of styles, designs, patterns of flat caps that will surely bring uniqueness and comfort.
3. Functional accessories
Tote bags are the perfect gender-neutral accessory, perfect for any season, but especially the summer when you need to carry quite a few items. Whether you're heading to the beach, going for a picnic, or running errands, a tote bag can fit items such as towels, sunscreen, water bottles, snacks, a book, sunglasses, and more.Tote bags are typically made from lightweight materials like canvas, cotton, or nylon, making them comfortable to carry even when filled with items. Tote bags come in a wide range of styles, colors, and patterns, making them a versatile accessory to complement your summer wardrobe. If you are wondering how we all came to love this versatile accessory, take a look at the history of tote bags. These items have been in style for decades and men should not neglect them from their everyday style.
With just a few items, you can stay cool, confident, and make the most of the sunny days ahead! Don't forget to embrace your personal style and add creative touches to your summer style!