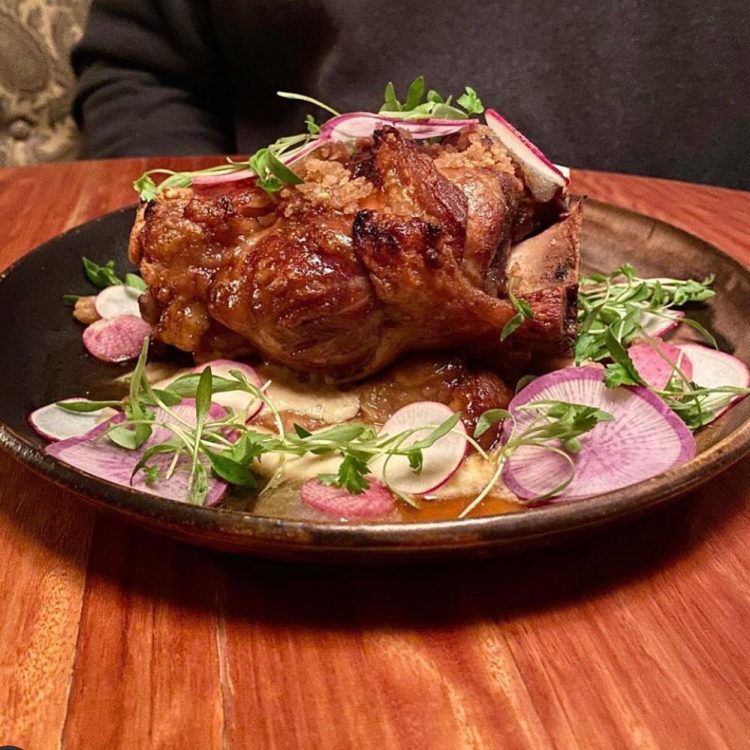 With the Corona virus keeping everyone home and turning us all into chefs, it is now time to take our culinary skills to a Michelin star level.
We present to you, recipes from some of Chicago's finest Michelin starred restaurants including the world's first ever Michelin starred brewpub, Band of Bohemia, best known for their ever-changing menu of craft beers to pair with their seasonal menu. Two-Michelin starred Acadia, celebrated for their mouth-watering burgers and fine-dining tasting menus. Sepia, famous for executive chef, Andrew Zimmerman's inventive American cuisine. Unrivalled Italian dining, Spiaggia, renowned for their exquisite handmade pastas and the split-level restaurant, Smyth + the Loyalist, offering fine-dining menus upstairs in Smyth and comforting bar food downstairs at The Loyalist.
Band of Bohemia – Pozole Braised Pork Shanks
By Executive Chef Soo Ahn
Ingredients
4 each pork shanks
¼ cup dried Thai chilies
¼ cup guajillo chilies
¼ cup dried chipotle peppers
2 large onions (thinly sliced)
1 cup white wine
2 cups of salt
2 quarts of chicken stock
Prior to cooking
Generously cover each shank with plenty of salt. Set a timer for 90 minutes and rinse afterwards. In a hot pan, sear the shanks then put them aside.
Place the guajillo, thai and chipotle chilies into a bowl and pour just enough water to cover the chilies. Let the chilies rehydrate for 1 hour then blend till smooth (until it becomes a pate).
Directions
In a large pot, cook the onions until they are soft, add the wine and cook the wine until most of the liquid is gone.
Add the chili paste and chicken stock to the same pot. Bring to a simmer.
Add the sear shanks to the simmer liquid, cover the pot with a foil and cook in the oven at 350 Fahrenheit for 2.5 hours.
Save the braising liquid for later use.