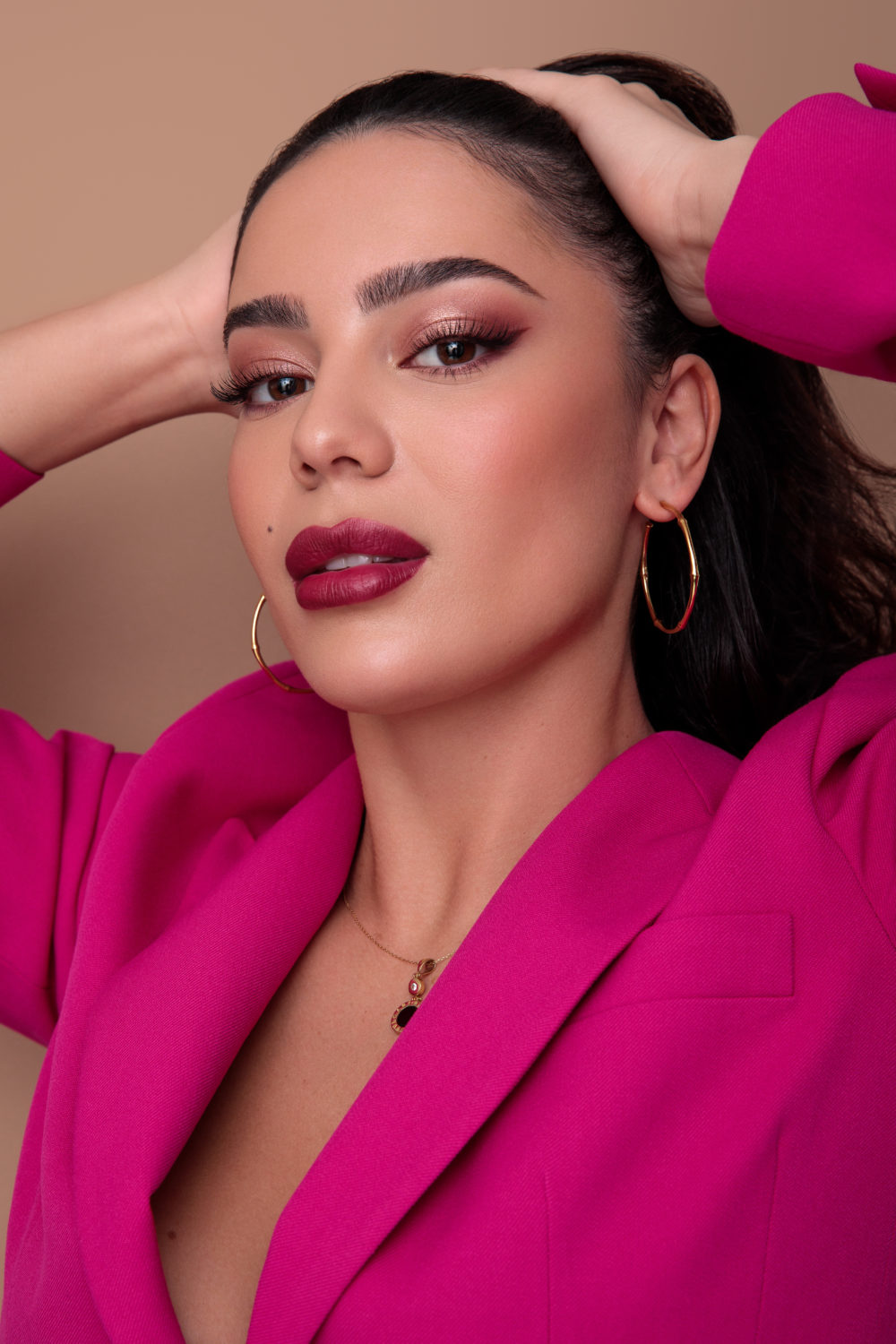 With her Midas touch, Sophia Brows has cemented herself as one of London's most sought after aestheticians. She welcomes clients by invitation only to her private studio in Holland Park. Her roster features supermodels and celebrities alike, including Poppy Delevingne, Maya Jama and Sabrina Elba.
Sophia spills her beauty secrets…
What is your morning skincare routine like?
I don't like to rush my morning routine, especially as most days I don't wear makeup so I want to ensure I have that extra glow.
When I wake up I have a glass of room temperature water with some squeezed lemon juice. Great products only take your so far, for the most part I like to keep hydrated and look after my gut health.
Once out the shower with cleansed skin, I usually spend 5 minutes massaging my face with techniques I learnt from my grandma and it worked for her! I then apply my Vitamin C and SPF, both from Skin Ceuticals which are a must and any required serums and moisturiser in the middle. If I'm feeling puffy I'll use some of their AOX+ Eye Gel which I keep in the fridge.
Do you remember your first fragrance and why you chose it?
Chloé. My signature scent through secondary school. I choose the bottle for its pretty aesthetic and always kept the empty bottles. I even have a drawing of one!
What is your signature fragrance now?
Splendida Jasmin Noir by Bulgari. There's something so addictive about this fragrance. I don't like anything over powering for the daytime especially as I work in a close proximity to my clients. It's the perfect understated scent for all year round.
What was your first experience with makeup?
Mascara. I wasn't interested in anything else apart from making my eyelashes as long as possible and felt so pretty if my eyes drew attention. I use to spend so long applying it and still do!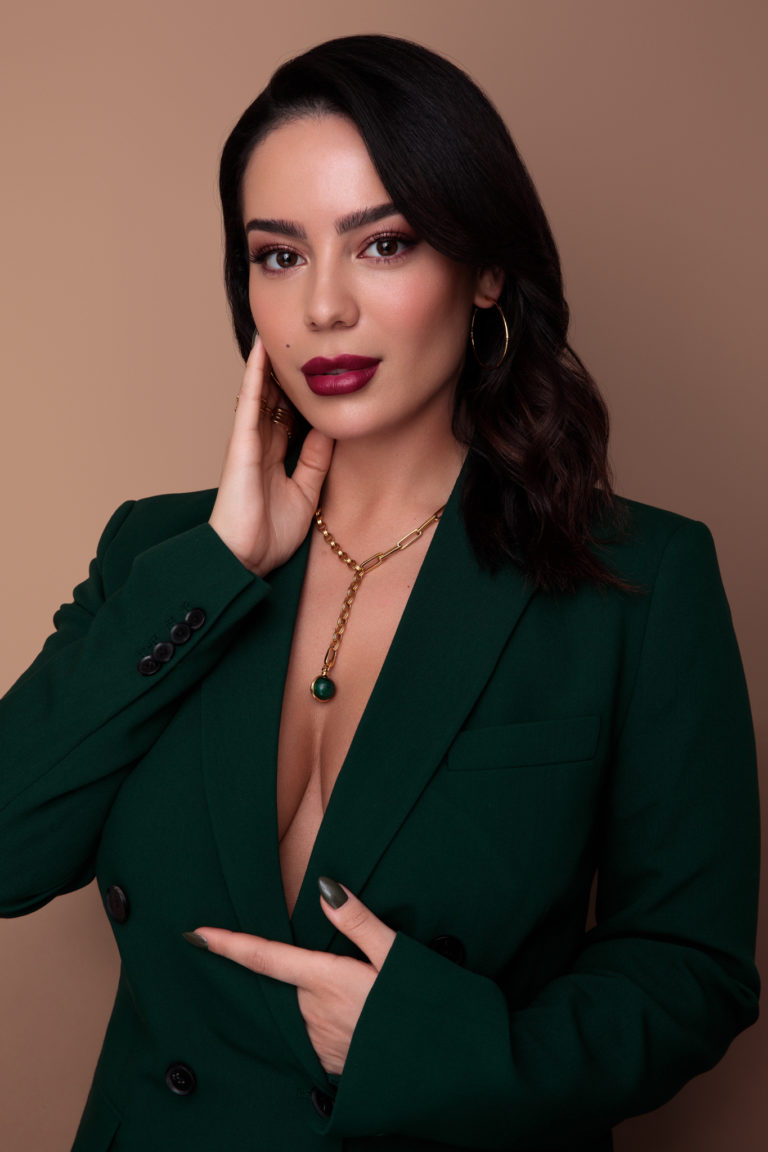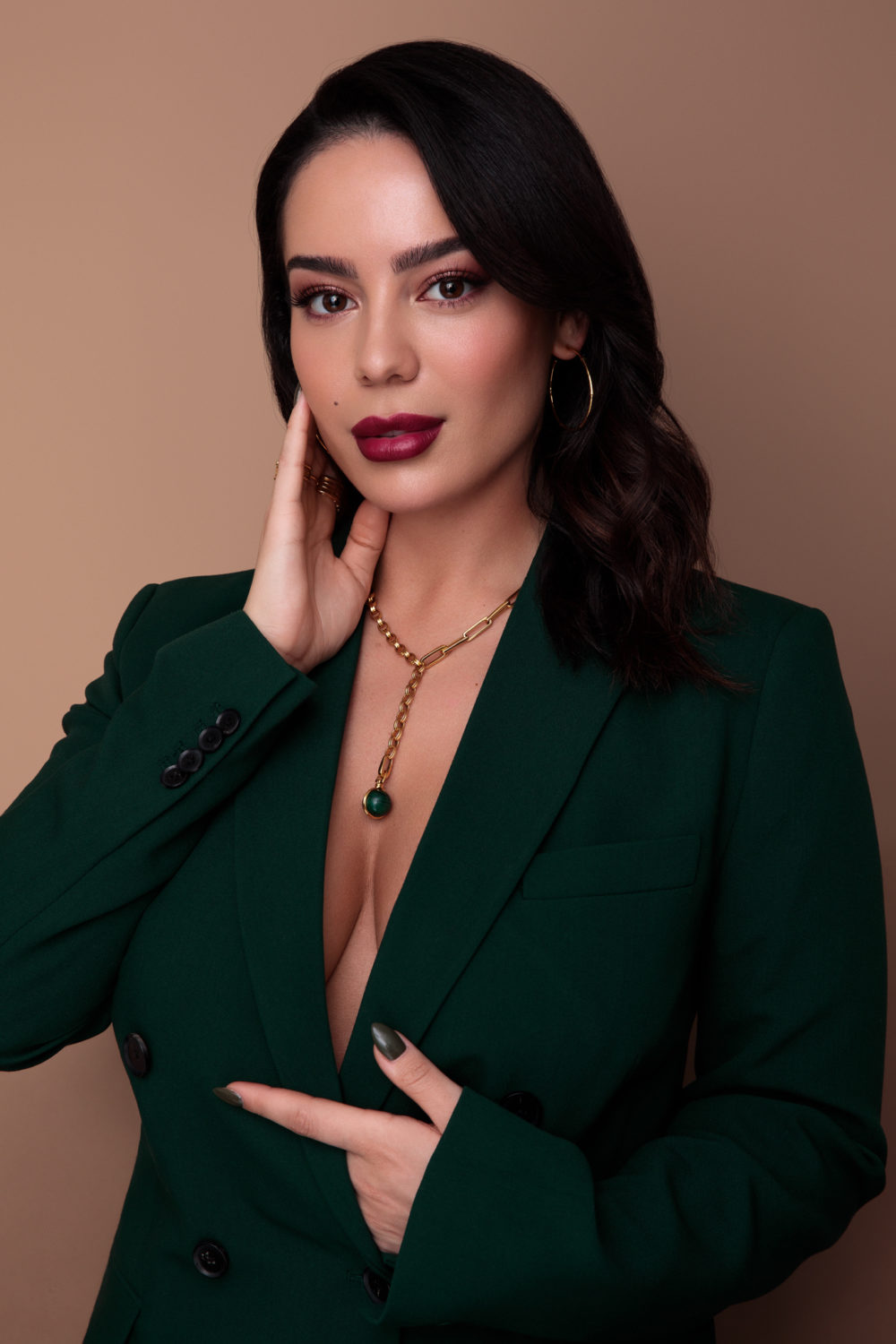 What or who makes you feel beautiful?
Having a healthy mind. There's so much out there to make us feel temporarily good externally and anyone can tell you anything but finding what makes you feel good mentally is first and foremost.
Do you have any beauty regrets?
Not using SPF until I was 25. It's terrible, I know but hopefully I've started soon enough!
What beauty products can you not live without?
I definitely couldn't live without my LED boost mask. I use it every night and take it anywhere I travel. I call it my healing light. I love my rose water, I'm forever spritzing throughout the day. And the handbag essentials are my Tom Ford Brow Perfecting pencil, La Roche-Posay Cicaplast Baume Lips and SkinCeuticals Ultra Facial UV Defense SPF50 Sunscreen. Don't forget to reapply your spf!
What is your evening skincare routine like?
After 10-12 hours of browsing, it's not as long as my morning. I'll usually do a dealer cleanse and sometimes a little steam. I use my LED mask before bed every night before applying
What is one piece of beauty advice that you would pass down to the next generation?
Work on you for you, not to be like those around you and remember natural always wins!
How do you think social media has changed attitudes to beauty?
For me, I feel more encouraged to give things a go. I'm someone who likes to stick to what they know but being encouraged to step outside your comfort zone can be a great thing, especially if it's for beauty trends that have a positive impact and you can have fun with.
In recent years I've also felt more confident to embrace who I truly am without filters because I see that social media is reinforcing the idea that beauty is more like art, we appreciate people as they are regardless of their image. Having curly hair and coming from a mixed background hasn't always been easy.
I think it's important to be mindful of what we absorb and follow but also reinforce that everyone is beautiful no matter what their background.