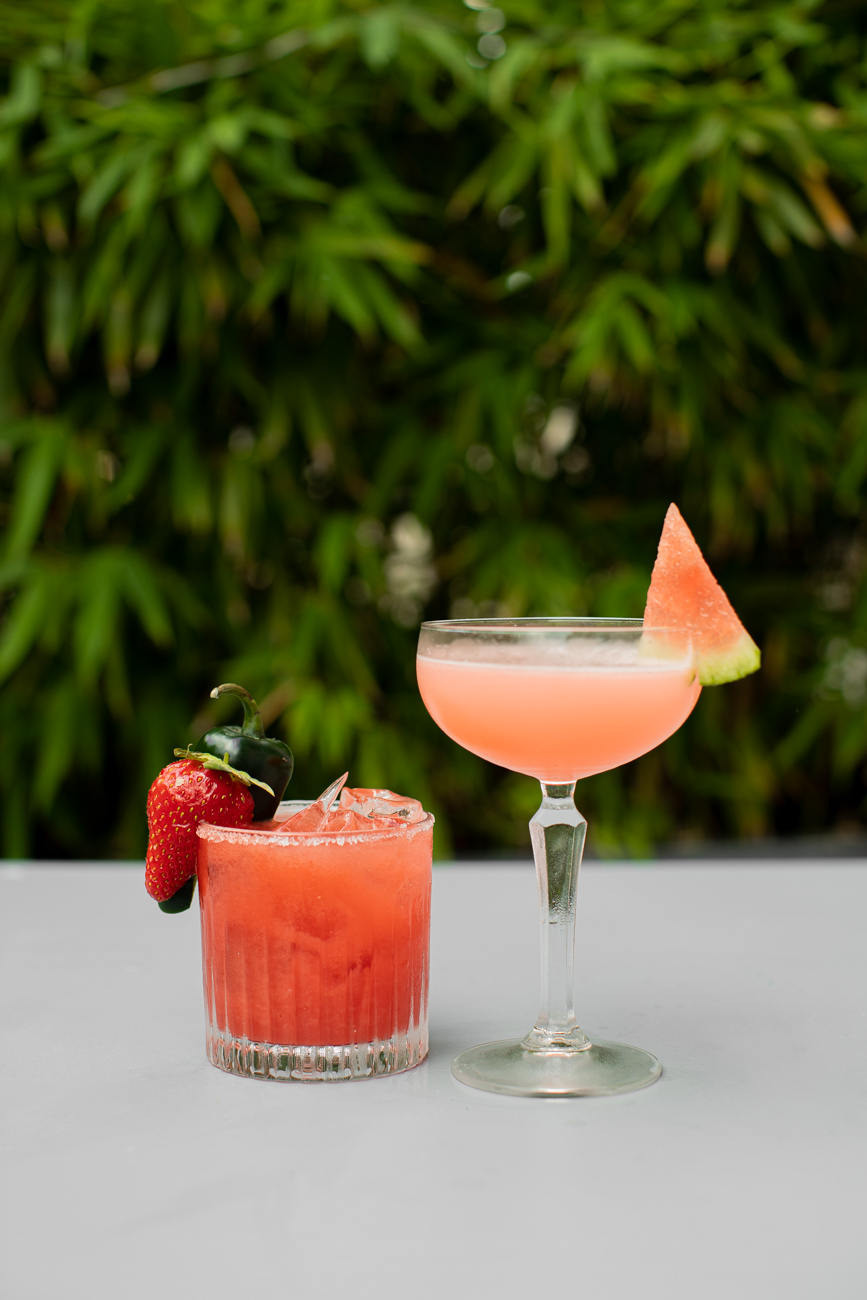 If West London bars and South American inspired food and drinks are your thing then look no further than NBHD, the new bar which has launched this summer on the famous Ladbroke Grove.
Located a stones throw away from the gorgeous fronted terrace houses of Portobello Road, the walk there feels like a fairytale. Whilst wondering if you're going to bump into Paddington bear, the pastel coloured converted pub pops out, offering suave tunes, great food and refreshing cocktails.
The inside of this new haunt is equally as exciting as the outside, with an island bar giving off the vibe for chatting, socialising and eye catching.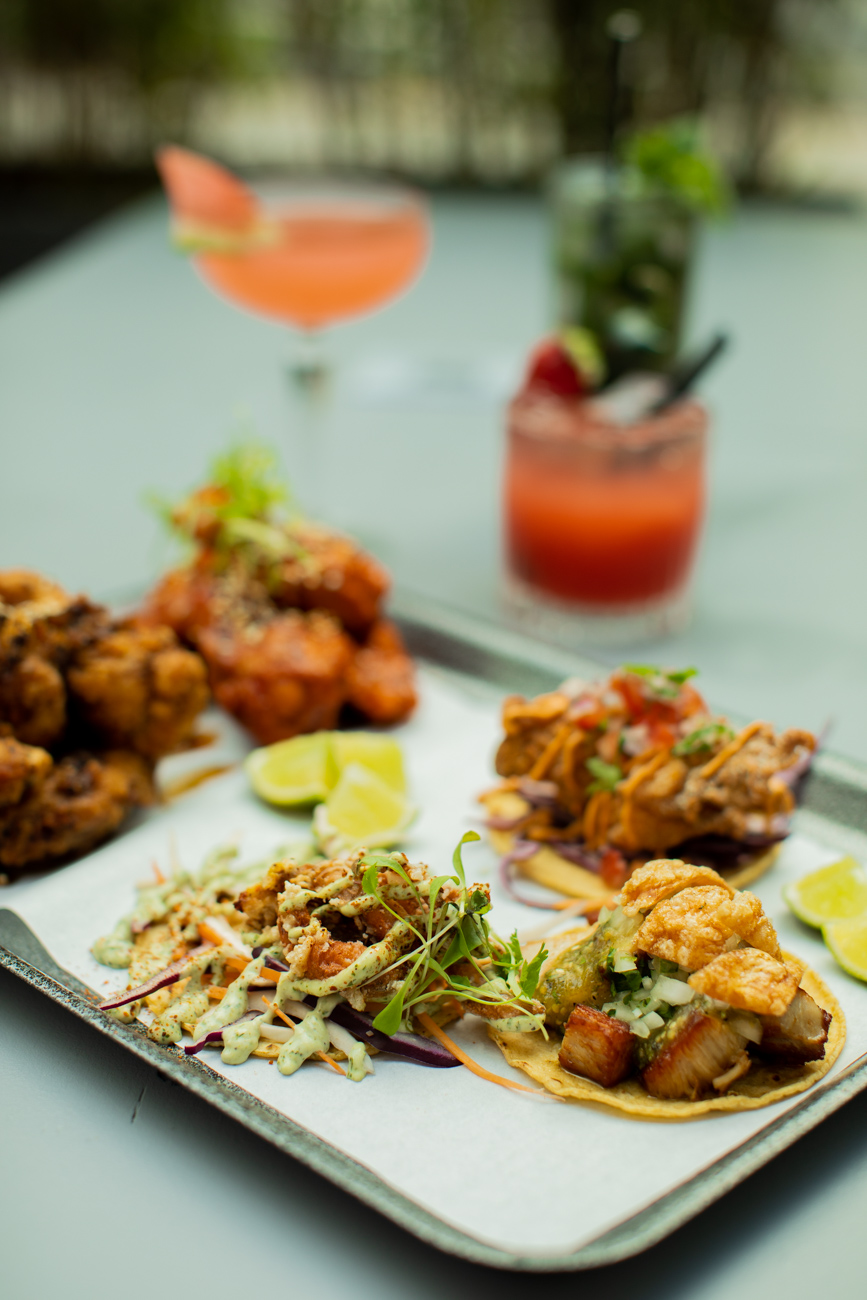 The drinks menu is exciting, whilst hanging out at the island bar, a cocktail that fits the energy perfectly is the strawberry and jalapeño margarita, a spicy and sweet number, made with homemade jalapeño syrup to stimulate the palette before deciding which light bites to get your hands messy with (literally, NBHD have a no cutlery policy).
The food menu consists of south american inspired light bites, all at reasonable prices and great for snacking and sharing. The wings are an absolute must order. They are mouth waveringly spicy and delicious, the idea imagined in the kitchen to flavour the wings involves a complete submerging in chilli oil. They are both crispy, juicy and perfected by toppings of sesame seeds and spring onions.
The grilled veg tostada is another tip top light bite. This vegetarian number boasts a crispy taco like base with a mountain of colour on top from zucchini, butternut squash, crumbled feta, red onion and sour cream to name just a few elements.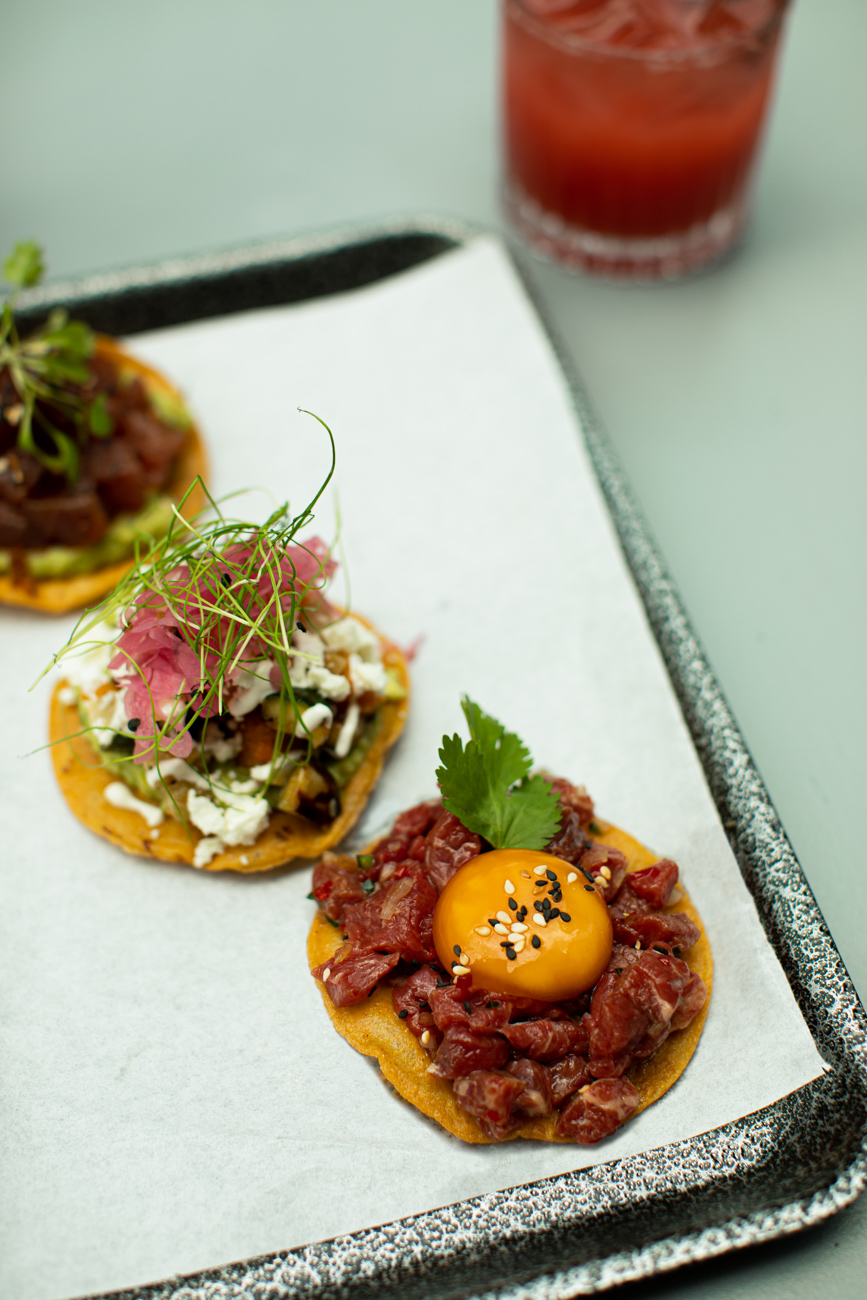 Being in such an iconic location a vibe was to be expected and they deliver on this front with jazz island beats providing the energy for an evening oasis of grooving.
Co-founder Oliver Stanley says, "For us, like many, we came to know (and actually like!) our neighbours over the past 14 months due to lockdown, so we see NBHD as the place where you can reconnect with your local area and community. We want people to be able to reminisce or make new memories here, over one too many drinks and a plate of tacos, there's that sense of familiarity, almost like a home away from home."
The leafy terrace offers delightful space, fresh air and privacy from the road, making it an ideal place to wile away a summer evening with friends, neighbours and a margarita.
225 Ladbroke Grove, London W10 6HQ