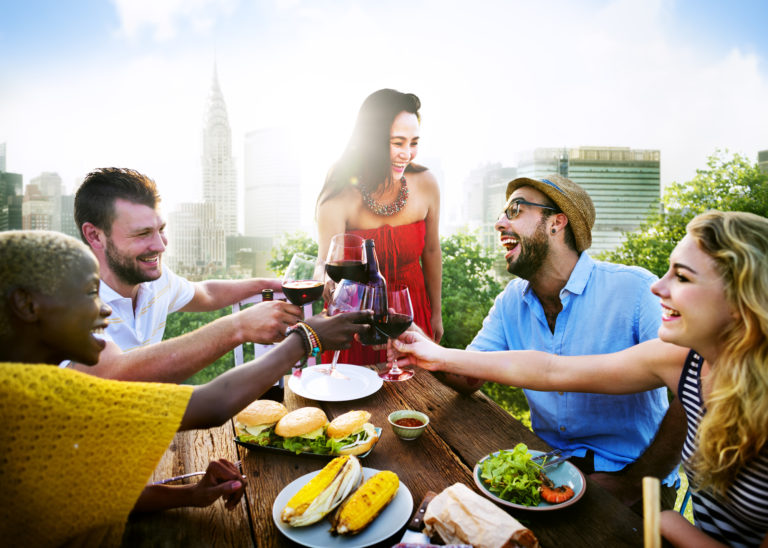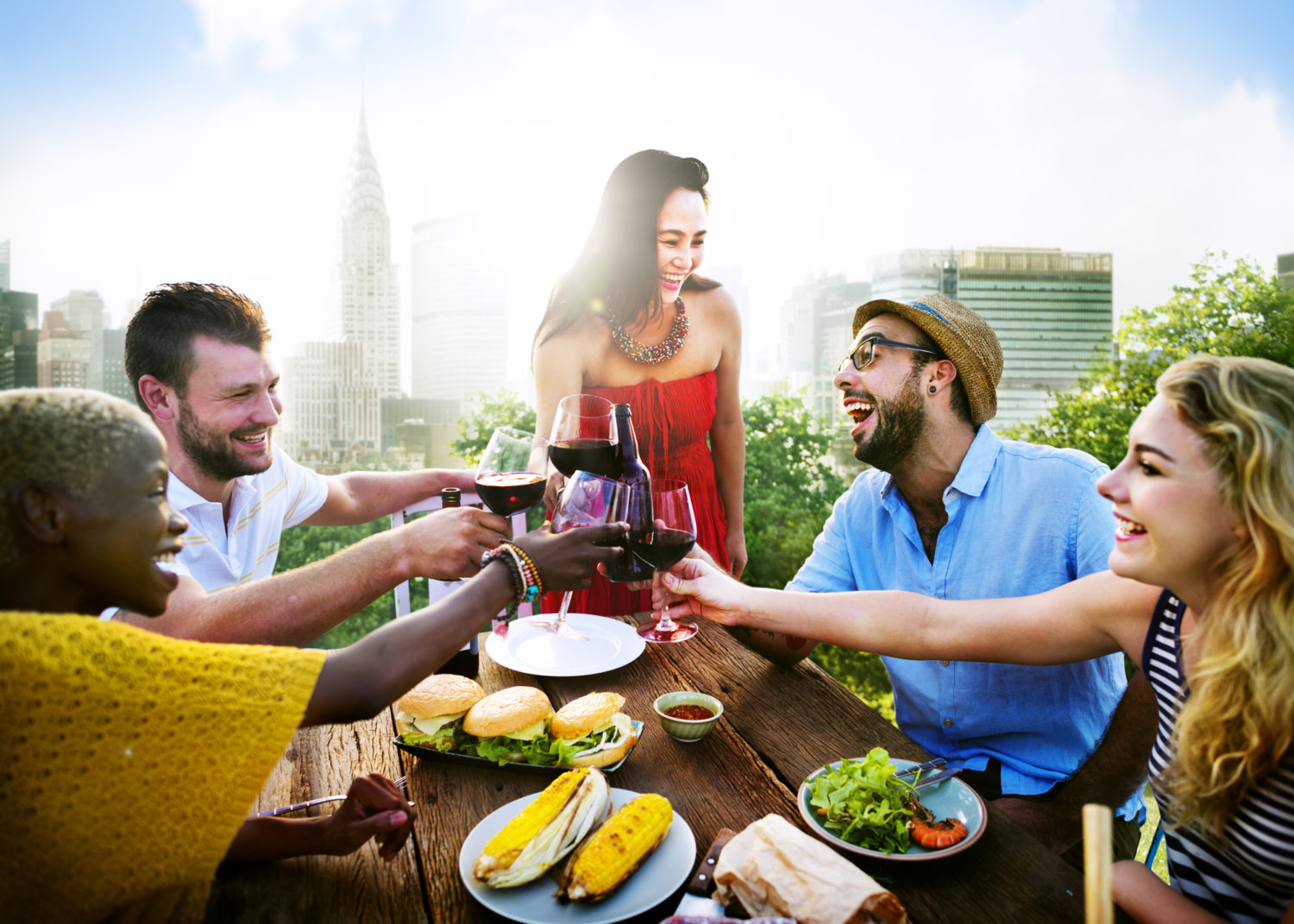 Welcome to the grand culinary stage known as New York City, a sprawling metropolis where every street corner is an opportunity to embark on a new gastronomic adventure. As diverse as its iconic skyline, the city's food scene is a melting pot of flavors from around the world, reflective of the rich tapestry of cultures that call the Big Apple home.
New York City is renowned as the culinary capital of the world, thanks to its rich and diverse food history. Whether you're craving the crispy crunch of a perfectly baked bagel or the elevated elegance of a Michelin-starred meal, there's no craving that can't be satiated within the city's five boroughs.
The Melting Pot: A Quick History of New York City's Culinary Scene
New York City's food scene is a testament to its historical mosaic of immigration. The city's culinary evolution can be traced back to its earliest settlers, with each wave of immigration introducing new flavors, cooking techniques, and food traditions.
Over the years, the city's food scene has continuously evolved and reinvented, much like the city itself. From the upscale oyster houses of the 19th century to the rise of Jewish delicatessens in the 20th century, and from the explosion of food trucks to the recent boom of vegan and sustainable eateries, NYC's culinary history is as dynamic as its skyline.
Iconic dishes like the New York-style pizza, bagels, and Manhattan clam chowder all had their origins here, becoming food ambassadors of NYC to the world.
Neighborhoods and Their Iconic Food Scenes
Each neighborhood offers a unique gastronomic journey, shaping NYC's culinary landscape into the diverse and dynamic scene it is today.
Manhattan – Known for its impressive variety, Manhattan is home to world-class dining establishments and food innovations. From the luxury dining in the Upper East Side to the vibrant food scene of the Lower East Side, each neighborhood presents a unique flavor.
Brooklyn – Brooklyn's food scene has seen an incredible renaissance, with a focus on artisanal, organic, and inventive offerings. Dine on gourmet food truck meals in Williamsburg, try the Caribbean flavors in Crown Heights, or the well-loved Italian spots in Bensonhurst.
Queens – Arguably the most diverse of NYC's boroughs, Queens offers an array of international cuisines. Visit Flushing for some of the city's best Chinese food, stop by Astoria for authentic Greek fare, or Jackson Heights for Indian, Nepalese, and Latin American dishes.
The Bronx – The Bronx is known for its culinary gems, like the Italian delicacies found on Arthur Avenue, often dubbed as the city's real Little Italy. City Island, on the other hand, is a must-visit for seafood lovers.
Staten Island – Less explored but equally rich in culinary offerings, Staten Island boasts excellent Italian-American cuisine and seafood. Don't forget to try a slice of pizza from some of the city's oldest and most established pizzerias here.
Signature New York City Foods and Where to Find Them
New York City's signature foods are a reflection of its diverse past and cultural heritage. Bagels, with their chewy texture, can be enjoyed at iconic establishments like Russ & Daughters and Bagel Hole.
The city's thin and foldable New York-style pizza is a beloved culinary icon found at places like Di Fara Pizza and Lombardi's. The classic New York hot dog, topped with sauerkraut, onions, and mustard, is a must-try street food from famous vendors like Nathan's Famous.
Indulge in rich and creamy New York-style cheesecake at spots like Eileen's Special Cheesecake and Junior's. Explore unique tastes such as the Italian-American Egg Cream, the Dominican Chimichurri burger, Jewish Pastrami on rye, and Manhattan Clam Chowder to truly experience the city's culinary landscape.
These iconic foods not only showcase New York City's culinary prowess but also celebrate its cultural heritage and the stories of those who shaped its vibrant food scene.
Famous NYC Restaurants and Their Stories
New York City's dining scene is a vibrant tapestry of world-renowned restaurants. With over 70 Michelin-starred establishments, including Eleven Madison Park, Masa, and Le Bernardin, the city offers exceptional culinary experiences.
Classic establishments like the 21 Club, Katz's Delicatessen, and Peter Luger Steak House have become beloved icons. The city also embraces culinary innovation with restaurants like Blue Hill and Momofuku Noodle Bar leading the way.
Exploring these establishments not only provides remarkable dining experiences but also unveils the city's culinary history and offers a glimpse into its future.
Unique Dining Experiences in New York City
New York City offers unique and immersive dining experiences that go beyond traditional restaurants. Speakeasies and hidden bars, such as PDT (Please Don't Tell) and Bathtub Gin, transport you back to the Prohibition era.
Rooftop dining venues like The River Café and 230 Fifth provide breathtaking views of the cityscape. Themed restaurants like Ninja New York and Sushi Roxx offer meals intertwined with entertainment, from ninja tricks to vibrant dance shows.
Additionally, the city's food festivals, such as the Ninth Avenue International Food Festival and Smorgasburg, bring together diverse flavors and create a sense of community. Dining in New York City is an experience that engages all your senses, leaving you with lasting memories.
New York City Food Markets
New York City's food markets are bustling hubs of culinary delights, offering a diverse range of food items from local and international vendors. The iconic Chelsea Market is a food paradise with over 35 vendors, providing gourmet goods and ethnic foods.
Smorgasburg, a popular open-air market in Brooklyn, showcases creative and diverse dishes from more than 100 vendors. The Union Square Greenmarket is a must-visit for farm-fresh produce, organic goods, and artisanal cheeses and breads, highlighting the city's commitment to sustainability and supporting local businesses.
Specialty grocery stores like Kalustyan's and Zabar's offer a treasure trove of international ingredients, while Eataly provides a taste of Italy. These food markets not only offer a wide variety of choices but also offer insights into New York City's food culture and culinary trends, showcasing the city's vibrant and dynamic food scene.
Tips for Navigating NYC's Food Scene
Navigating New York City's extensive culinary scene can be overwhelming. Here are a few tips to help you get the most out of your food adventures.
Budgeting for food expenses – New York's food scene caters to all budgets. Whether you're grabbing a hot dog from a street vendor or dining at a Michelin-starred restaurant, it's essential to plan your food budget.
Reservations and etiquette – Popular restaurants often require reservations, sometimes weeks in advance. Remember to also familiarize yourself with any specific dining etiquette, particularly at high-end establishments.
Dietary considerations and accommodations – New York City's dining scene is highly accommodating to various dietary requirements. Vegan, vegetarian, gluten-free, kosher, and halal options are widely available across the city.
Conclusion
Embarking on a culinary journey through New York City is more than just an exploration of tastes and dishes. It's a narrative of cultural convergence, a testament to the city's evolving spirit, and a tangible connection to its past, present, and future. So, take a bite of the Big Apple, savor the multitude of flavors it has to offer, and allow yourself to be swept away in its delicious rhythm.