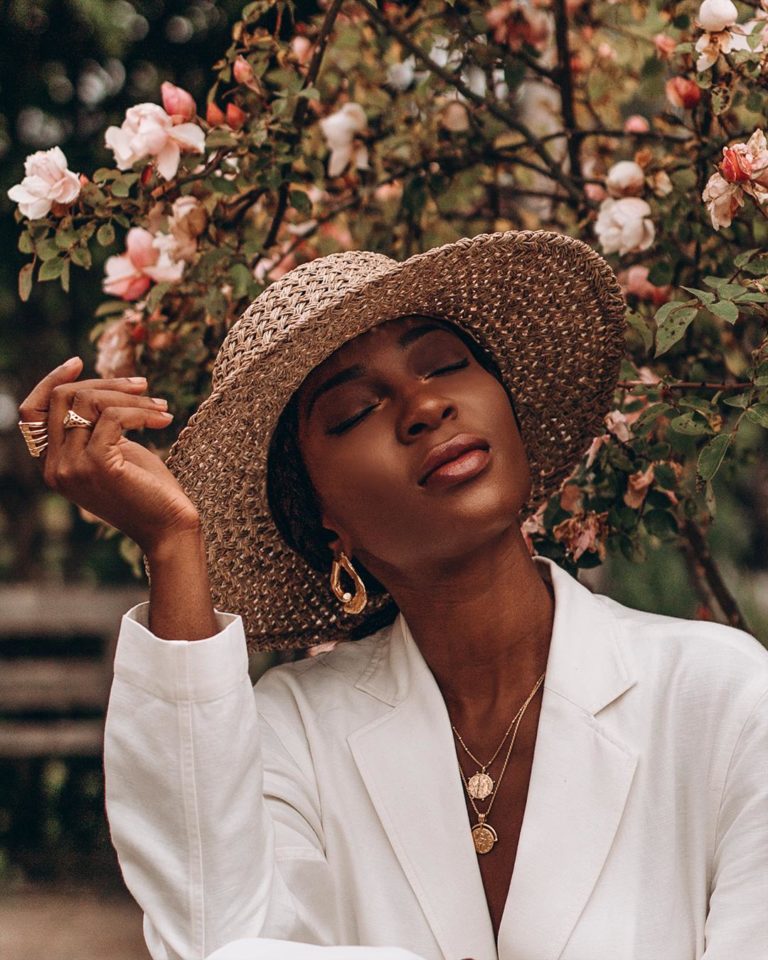 Onyi Moss is a 360 creative – a photographer, storyteller, aspirational figure and former financial accountant. Settling into her living room with gold décor surrounded by red roses, Onyi gave me all the classical and romantic vibes.
Inspired and intentional about her future, Onyi knew that she wanted to start a blog. Purchasing a camera, self-taught via YouTube whilst working her financial job, Onyi began shooting experimental editorial shots.
She said, "I was sat at home binge watch all the reality TV shows…something came up, it was a TV show, fashion bloggers on E! It was women who were taking pictures of themselves and it was so editorial."
Her route was not traditional, fine tuning her photography skills, Onyi said, "I started getting approached by brands and I said, this a way I can make a living…brands began paying me to make content, but I sometimes had to turn it down because I was working a full-time job."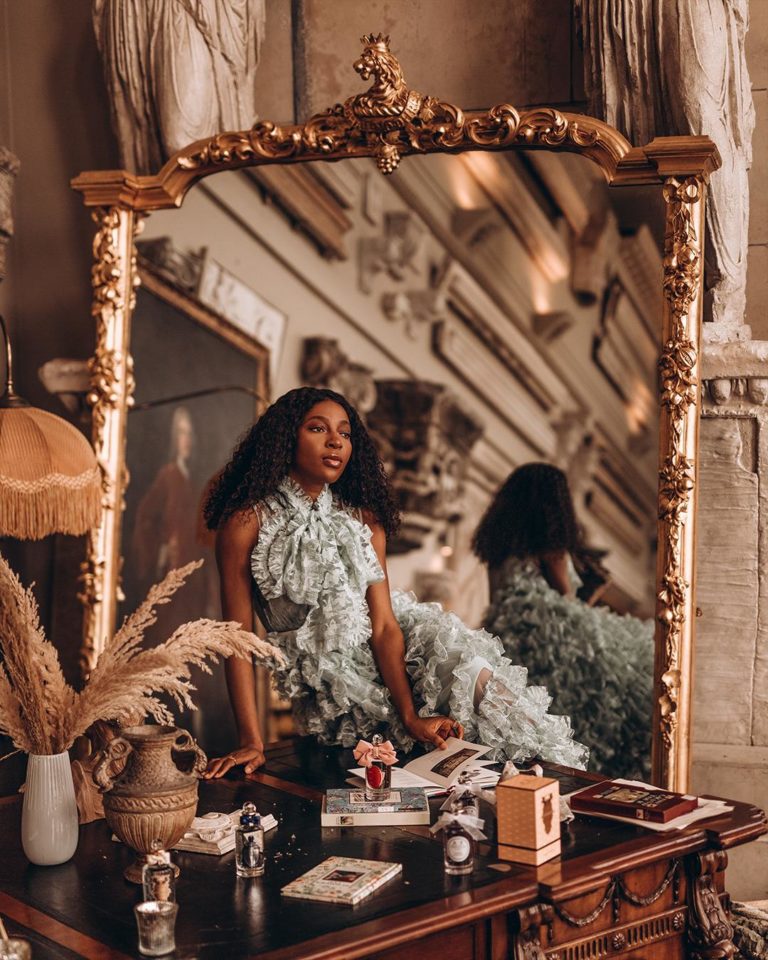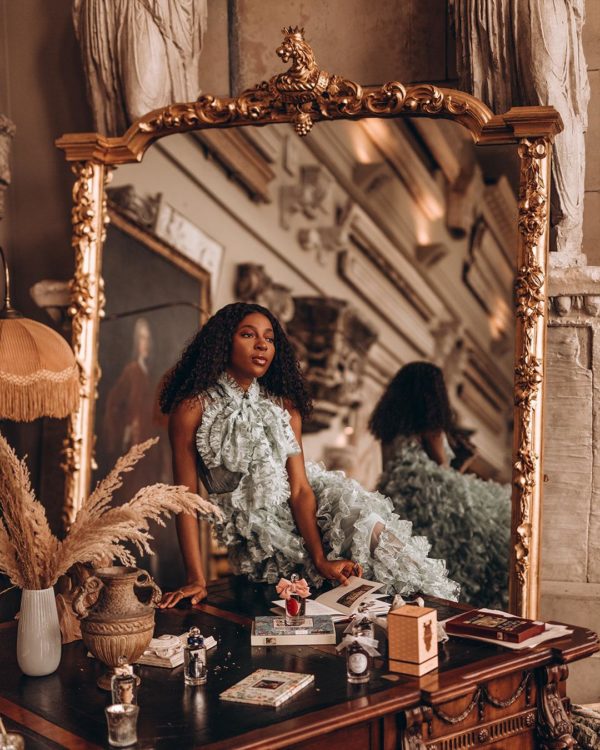 Having previously worked with electrical pioneers like Dyson and the fine champagne connoisseurs Perrier-Jouët, now – with a 200k following across social media, Onyi's winning formula of hard work and the law of attraction is the attribute to her great success.
With poise she said, 'Photography was my first love, I focused on honing that skill and everything else was secondary."
As a creative, aesthetic plays a large part in the creative journey. With an incompatible look and a story that tells a thousand words, Onyi's Instagram provides me with a vintage, yet contemporary feel. Curious on her inspirations I asked what her drivers for this were.
She said, "I love a good film, one that makes life a little more romantic… like falling in love with life or finding yourself."
With her favourite film being the Sound of Music, Onyi draws inspiration from the finer details of film and I could not agree more. Her cinematic Instagram tells many different stories, purposefully and seamlessly – from perfume campaigns, to accessories ads and the charming display of luxury items, Onyi in her own right, is a filmmaker.
Formerly a financial accountant and always keen on sharing ideas about the creative industry and empowering others which she discloses on her YouTube channel – coffee diaries. I couldn't help but probe her business mind.
I asked how important creatives and influencers are within business marketing, with confidence she said, "I would say influencers are important in terms of driving sales bringing about brand awareness and creatives are great with bringing up ideas that conflate with the culture of today but brands benefit from both."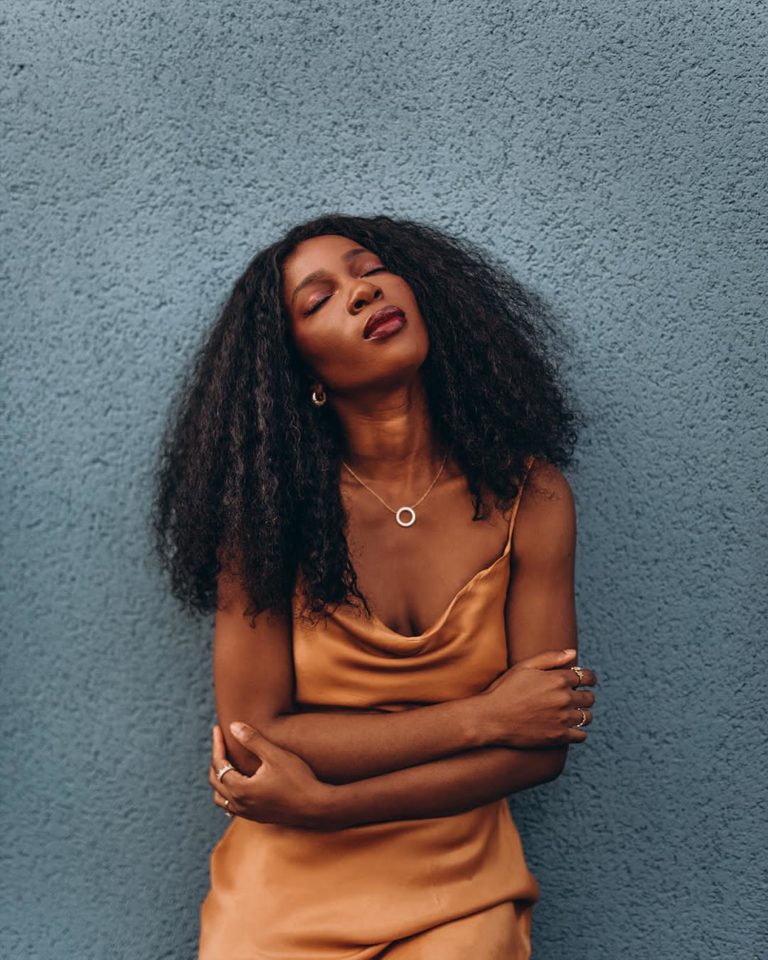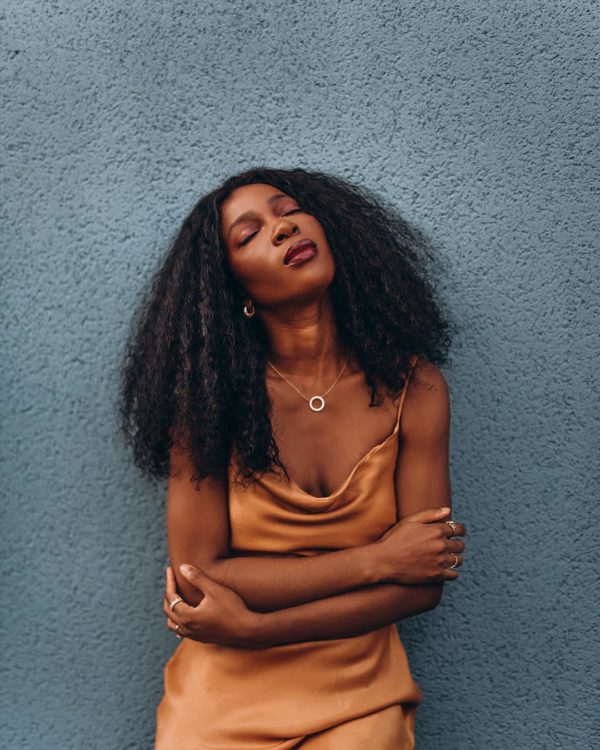 It's safe to say that 2020 has been a turbulent and disappointing year for the world. Myself a Nigerian and Onyi too, I touched on the sensitive and poignant topic of the organisation SARS (Special Anti-Robbery Squad) in Nigeria. A corrupt police organisation with a history of abusing their power and the people.
With a heavy heart, Onyi said, "It was just heartbreaking… it stirred up things that I had to witness in Nigeria but from my own personal experience as a Nigerian, I felt like people needed to be educated."
Onyi's story telling delves deeper than creativity, her written blog educates and informs her followers on important topics like this. She broke it down, "One Instagram post is not going to encapsulate everything, so I wrote a detailed blog post about it…corruption in Nigeria, the perception and the new generation coming out, it's almost like an opinion piece but also relaying it back to what is going on in Nigeria and how we have gotten to this point."
Saddened with the events that continue in Lagos Nigeria, Onyi has hope in her heart whilst continuing to educate through her platform.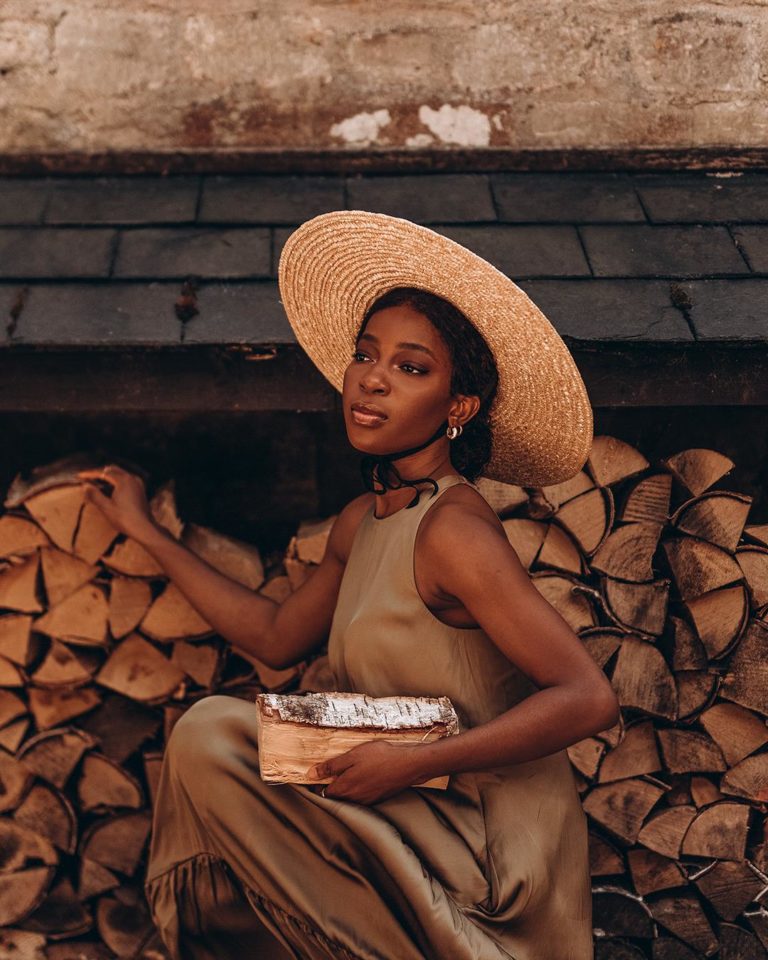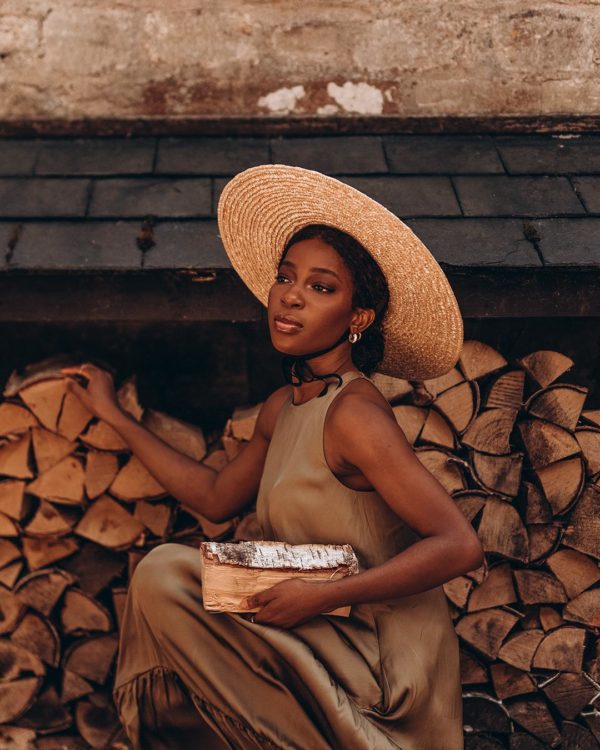 If I recognised anything within this conversation between myself and Onyi it is her tunnel vision. Her hard work and belief that dreams are never out of reach. Naming Patricia Bright as her first vision of hope within the industry due to similar backgrounds, having come so far within the creative space, I wanted to know what the future held for Onyi and her brand.
With an ardent desire of longing in her voice, she said, "I see myself living in my dream house… surrounded by roses because I need flowers and roses are my favourite."
Onyi laughed softly then continued, "That's what I dream of everyday and I try to manifest that. In regards to my business, I see myself having my own creative agency, where I have other creatives working with me, doing what I am doing now but on a bigger scale."
Motivated by the ability to craft your own story, the beauty of life and coining herself as a 'hopeless romantic' Onyi Moss continues to make unalike waves throughout the creative industry.
Offering some lasting words that she herself lives by, Onyi said, "Be present and be aware in the current moment, so you can enjoy every bit of the beauty life has to offer."