Celebrate Christmas in style with Patisserie Valerie's show-stopping festive bakes and sweet treats, all lovingly handmade and available for nationwide delivery, with last orders on 23rd December for delivery on Christmas Eve.
With entertaining back, this Christmas is likely to be a big one as we gather friends and family around the table. Elevate yours with a decadent Traditional Chocolate Yule Log, Champagne Yule Log, or stunning Madame Valerie Gateau chocolate centrepiece. There's also Patisserie Valerie's star-topped Mince Pies and colourful Macarons, perfect for festive afternoon teas and gifting.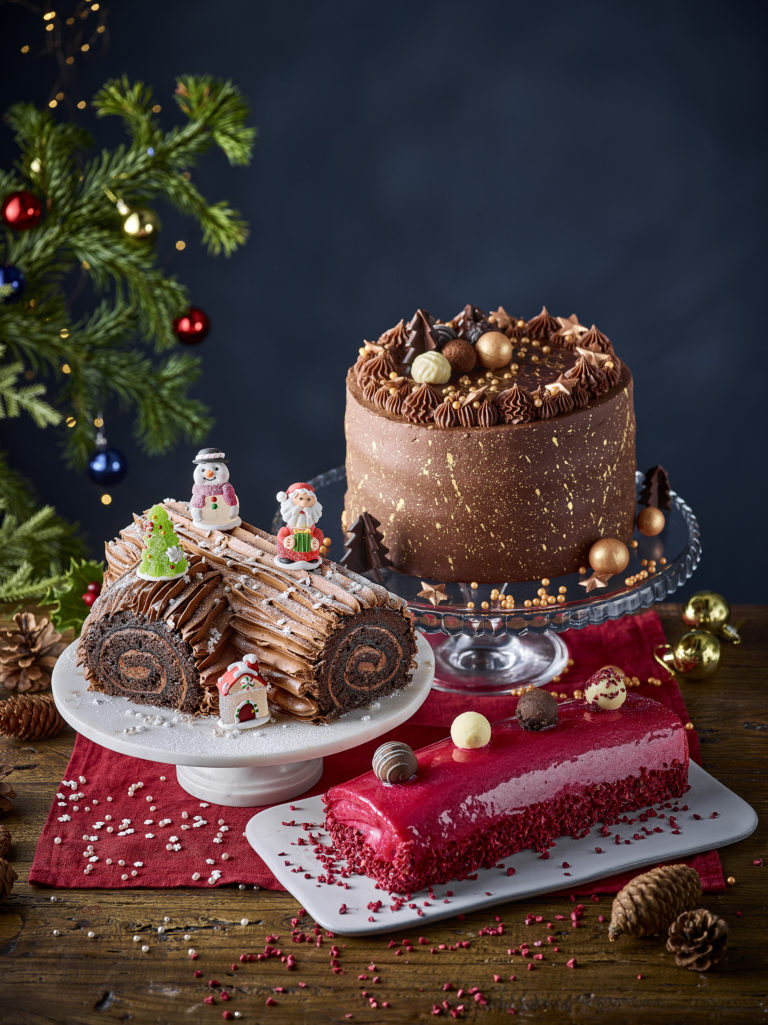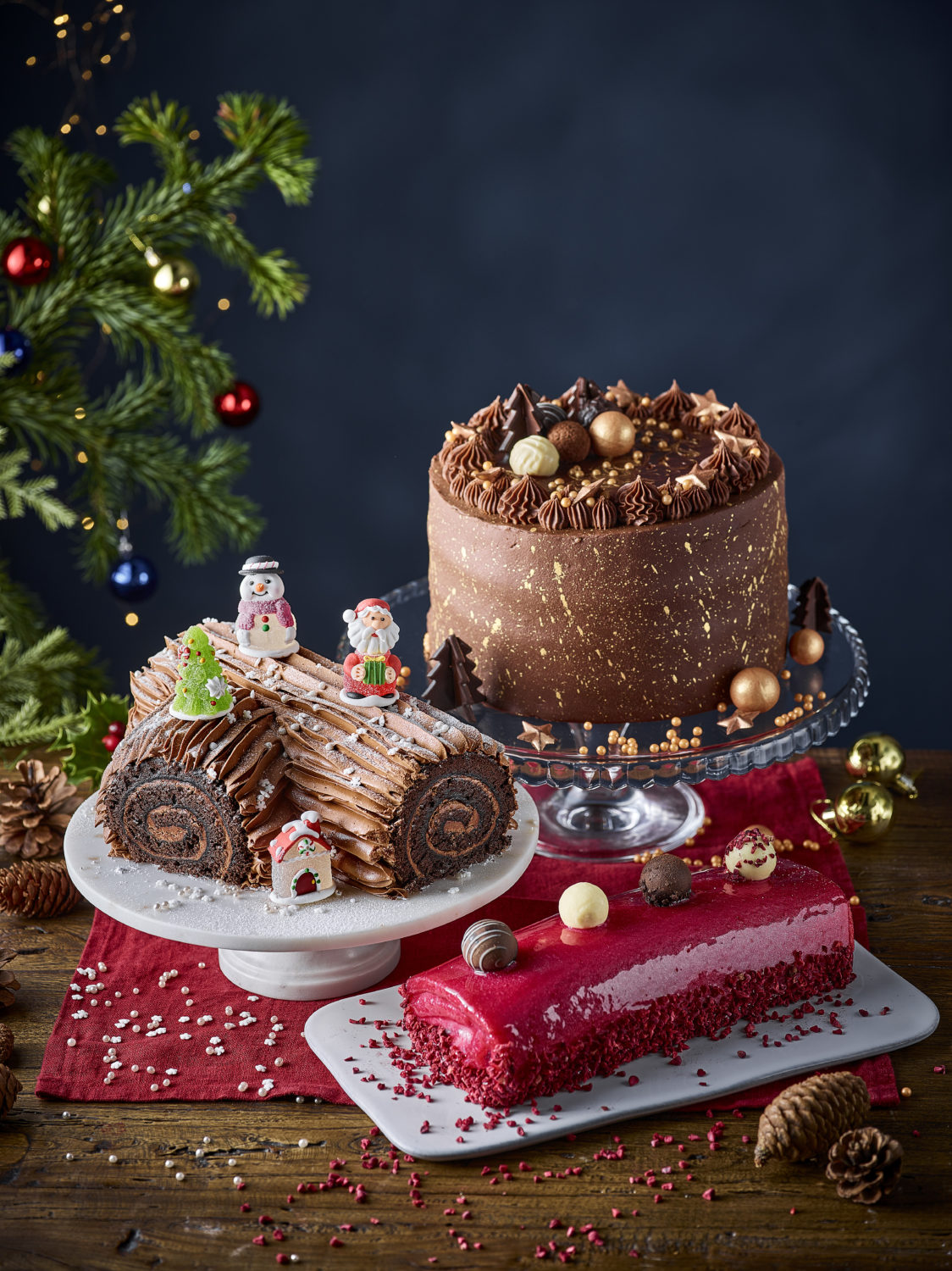 Madame Valerie Gateau
Ditch lacklustre Christmas cakes for an indulgent chocolate surprise sure to be the star of any yuletide spread. Featuring soft chocolate sponge with layers of salted caramel cream, crisp honeycomb pieces and chocolate ganache, the Madame Valerie Gateau will satisfy sweet tooth cravings on the big day. The cake is finished with a smooth chocolate cream with splashes of shimmering gold, chocolate pearls, truffles Christmas trees and golden swirls. £54.95, serving 20
Champagne Yule Log
The Champagne Yule Log brings an elegant sparkle to celebrations, featuring plain Genoese sponge alongside Champagne cream and a raspberry compote filling. Topped off with a bright pink glaze, freeze-dried raspberries and alcohol-infused truffles. £49.95, serving 12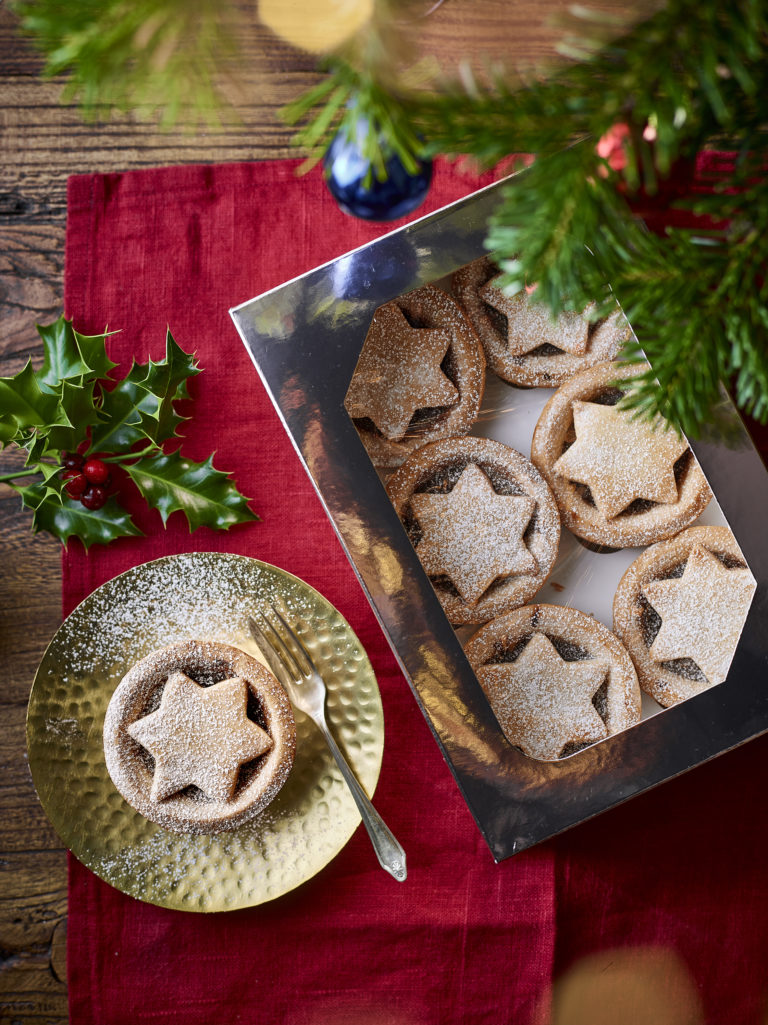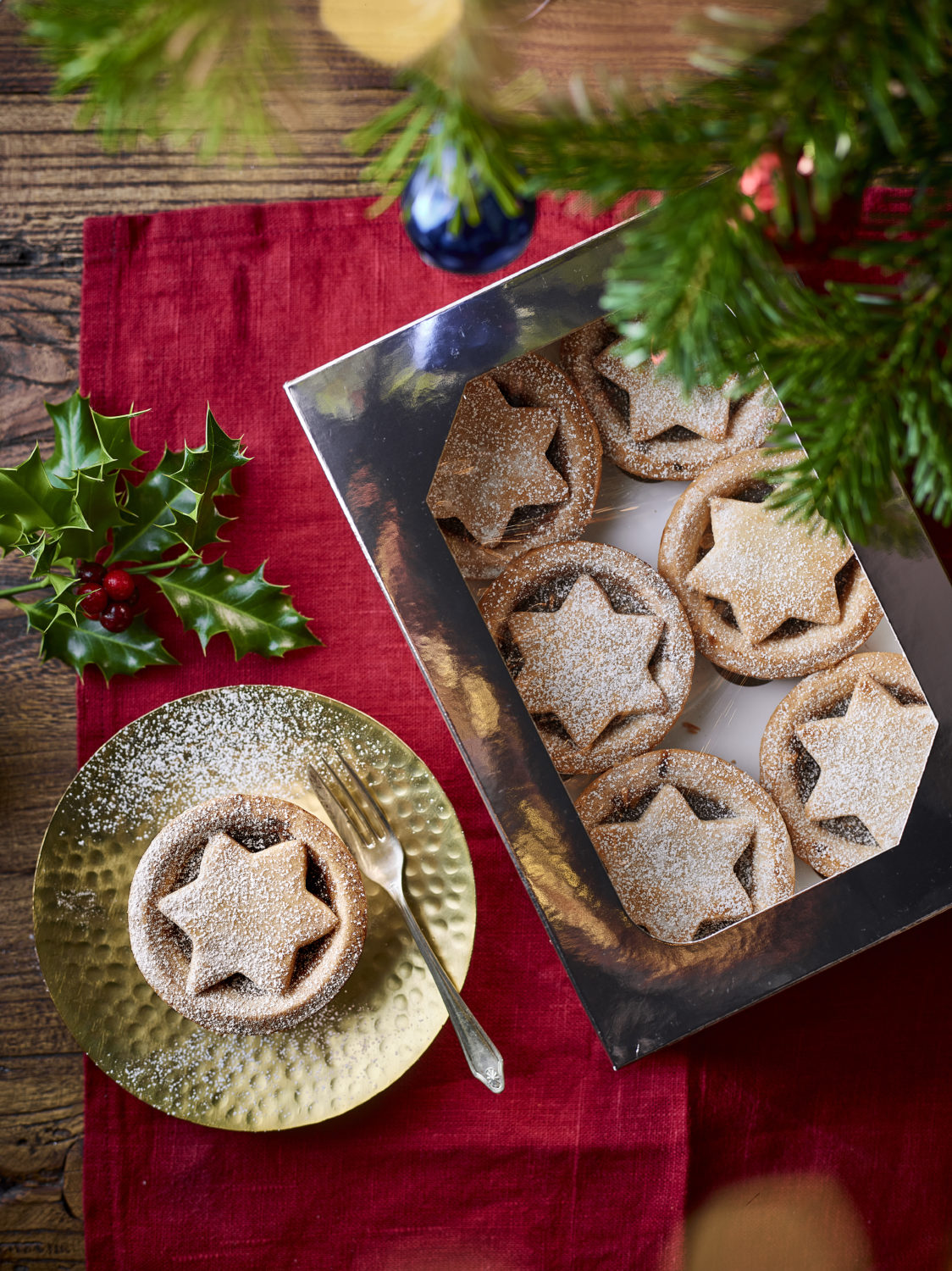 Mince Pie Gift Box
Patisserie Valerie's spectacular star-topped Mince Pies are sure to bring smiles – each pie is generously sized and filled with fragrant spiced mince, encased in a buttery shortcrust pastry, and packaged in an elegant rose gold gift box. £12.95 for six / £23.95 for 12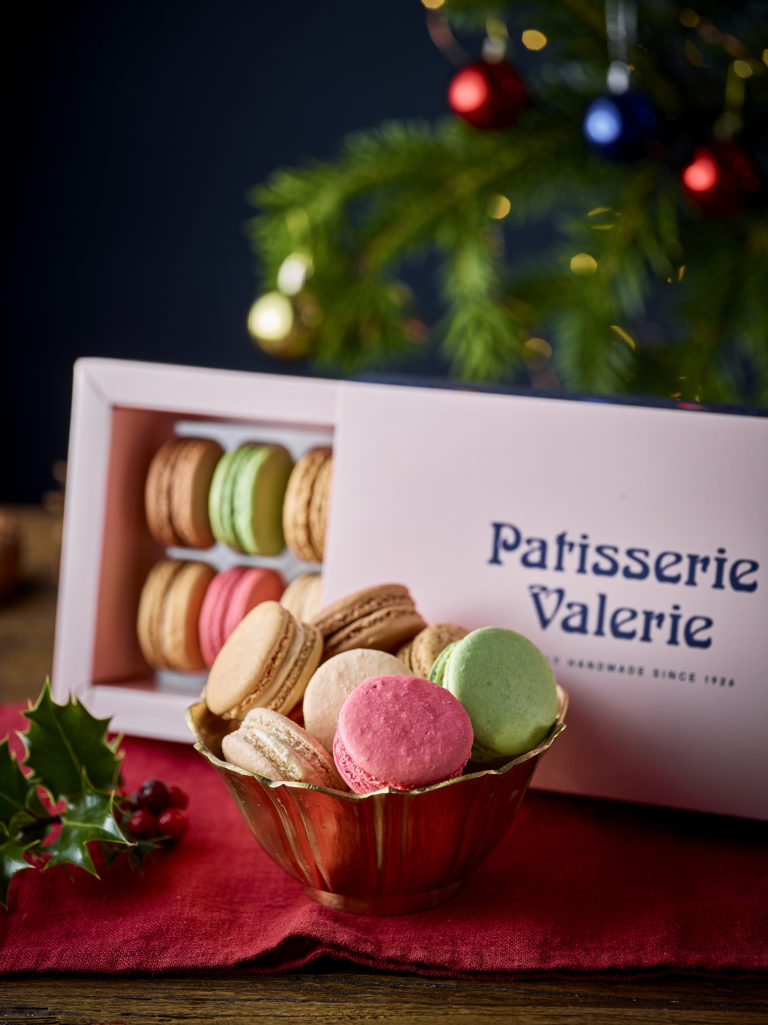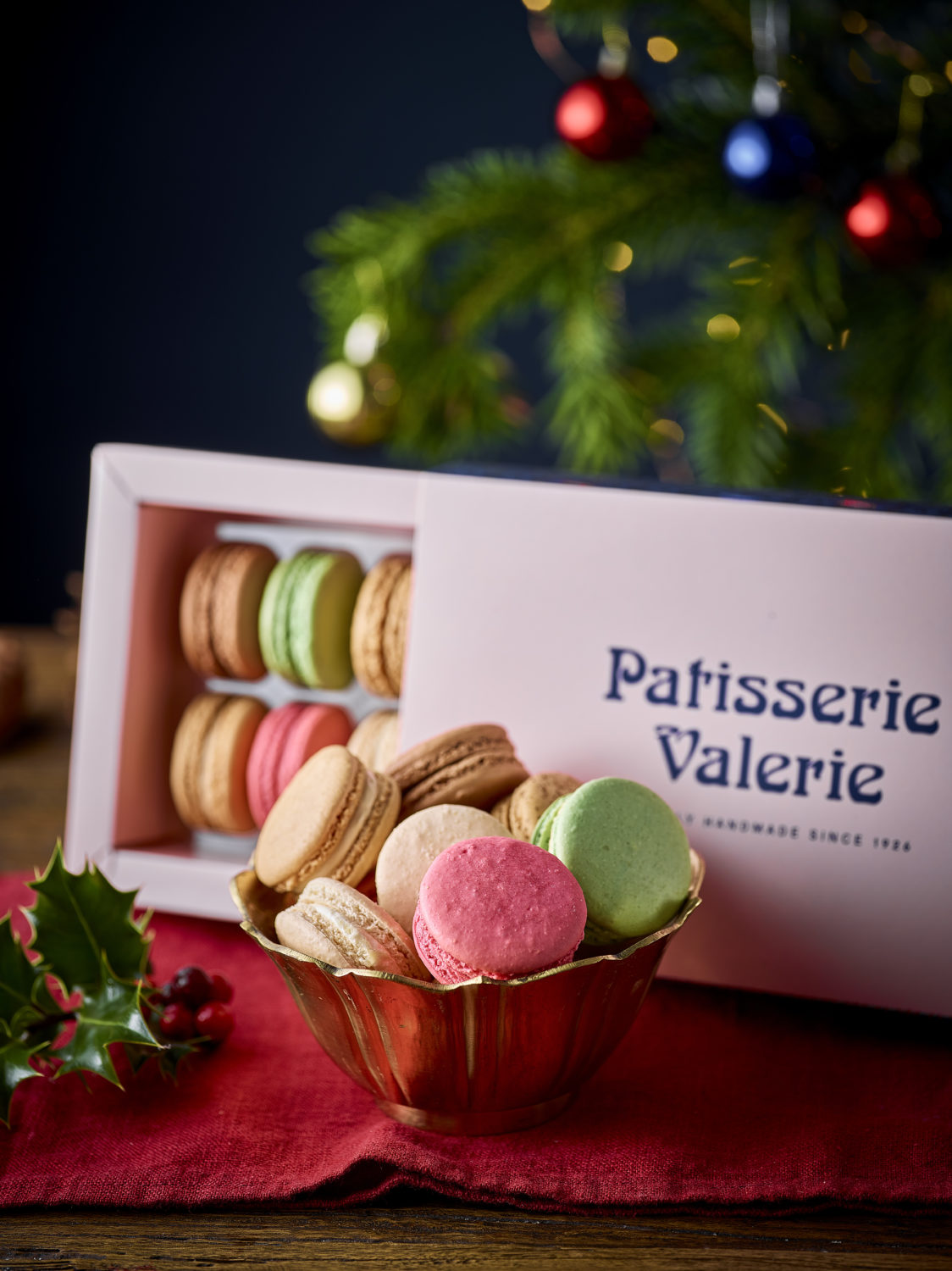 Macaron Gift Box
Patisserie Valerie's jewel-like macarons are the perfect gift to send loves ones this Christmas. Available in a variety of flavours including Raspberry, Pistachio and salter caramel. These are a delicious after-dinner treat. Choose from a box of six or twelve.
£8.95 for six / £15.95 for 12
This show stopping range is available to order online at patisserie-valerie.co.uk
Last deliveries will be on Christmas Eve.