The Prince Akatoki hotel Great Cumberland Place is a unique, contemporary 5-star luxury wellbeing hotel in the heart of Marylebone. Experience authentic Japanese culture in the heart of London, just moments away from iconic sights like Marble Arch and less than a 5-minute walk from Oxford Street.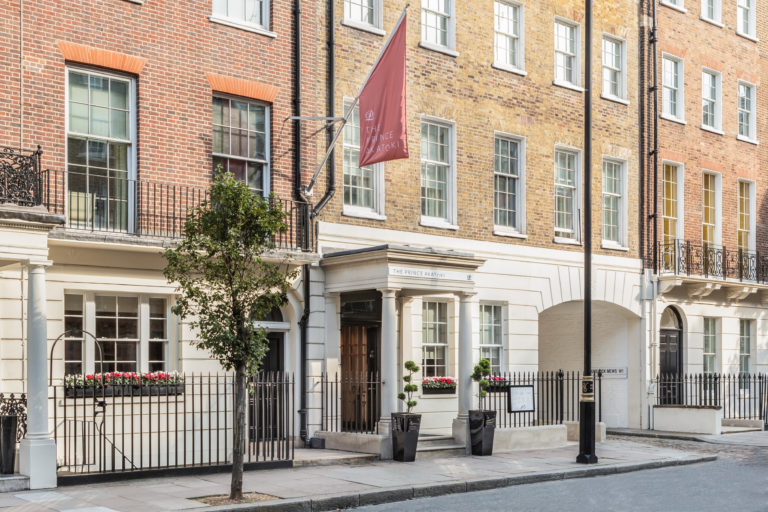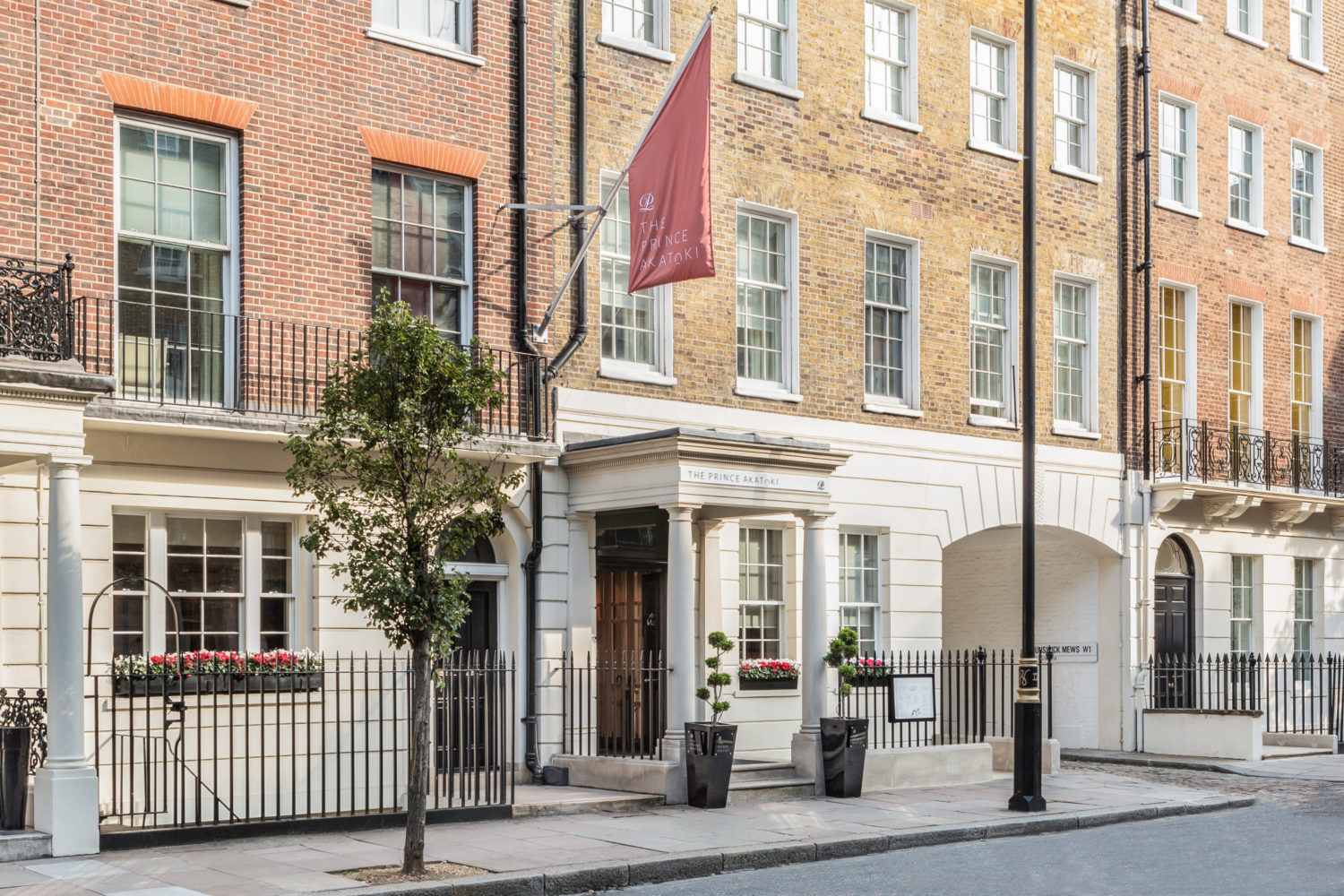 The hotel blends Japanese art, culture and the minimalistic elegance of traditional Japanese décor. Celebrating the joy of mindfulness and calm, during your stay you'll find yoga mats in every bedroom, promoting the trend of health and well-being and in-room workouts which became popular during the pandemic. Marvel at superb Japanese craftsmanship throughout the hotel, which brings the joy of nature indoors, while being suitably comfortable and clean.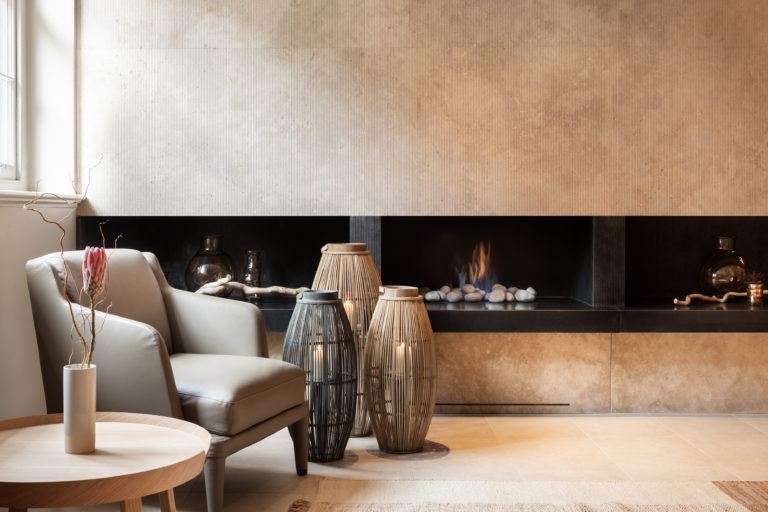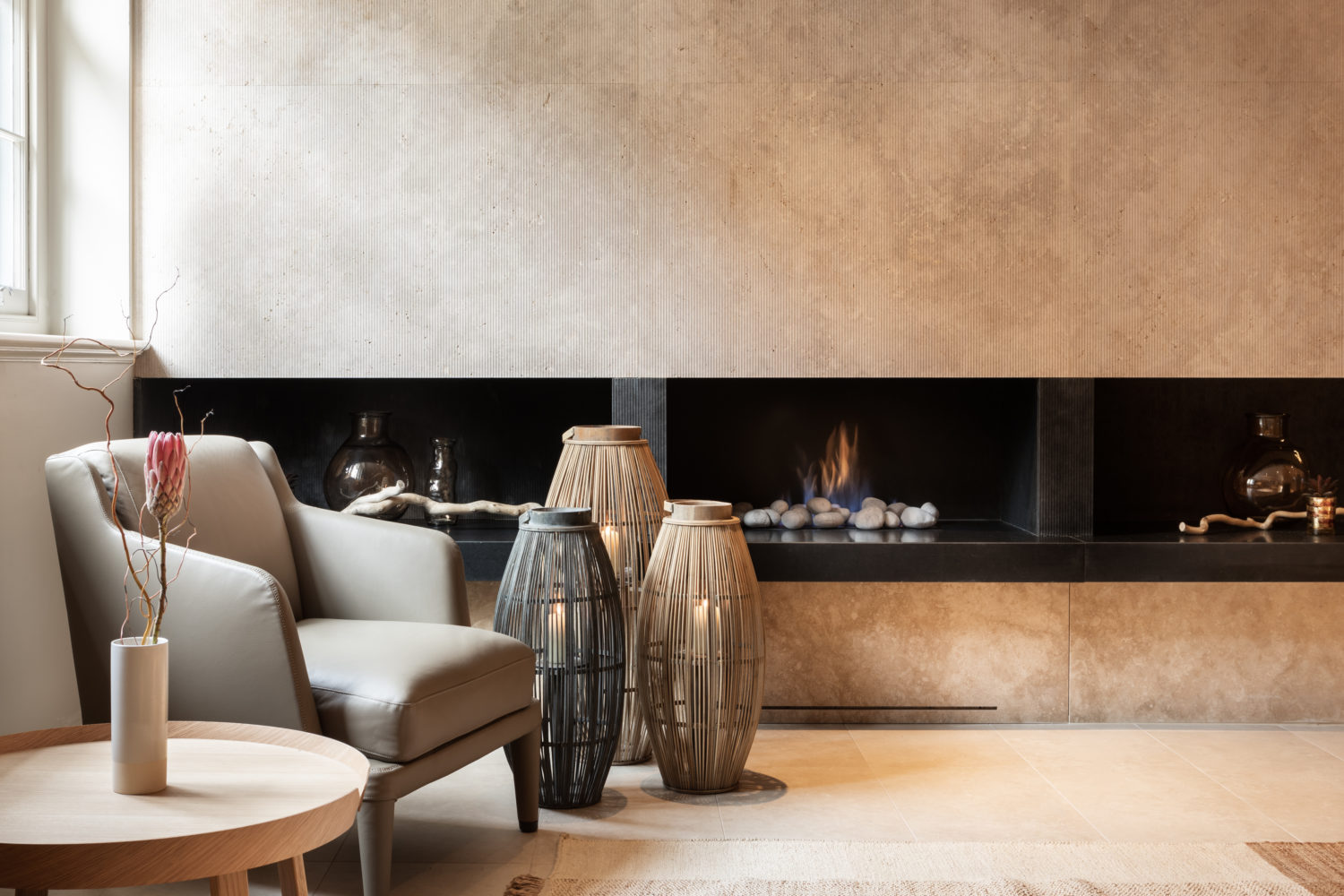 Opened in 2019, this spacious 82-room hotel has become quite the destination for affluent travellers and Londoners seeking tranquillity and quality. The superb dining offerings bring the best of Japanese cuisine, with a European twist, while the 82 bedrooms are light, airy, and spacious with a minimalist aesthetic, natural wood elements as the key focus and superb craftsmanship. So, no matter how hectic your day has been, the moment you walk through the door, you will find your inner calm.

Guests will be able to book from a range of elegantly appointed rooms, studios and suites across a range of premium categories. All rooms feature plush beds (one of the comfiest in London), an extensive range of premium amenities, bathrooms with luxurious rain showers and gadgets like heated, self-cleaning toilets – the attention to detail here is truly incredible.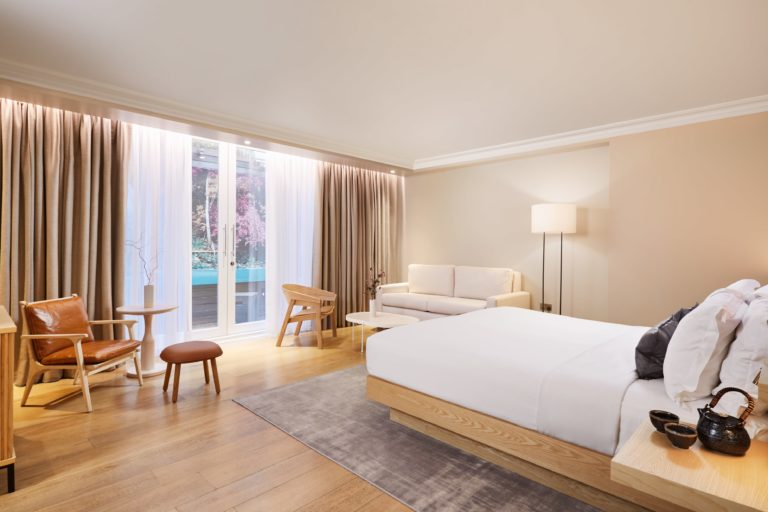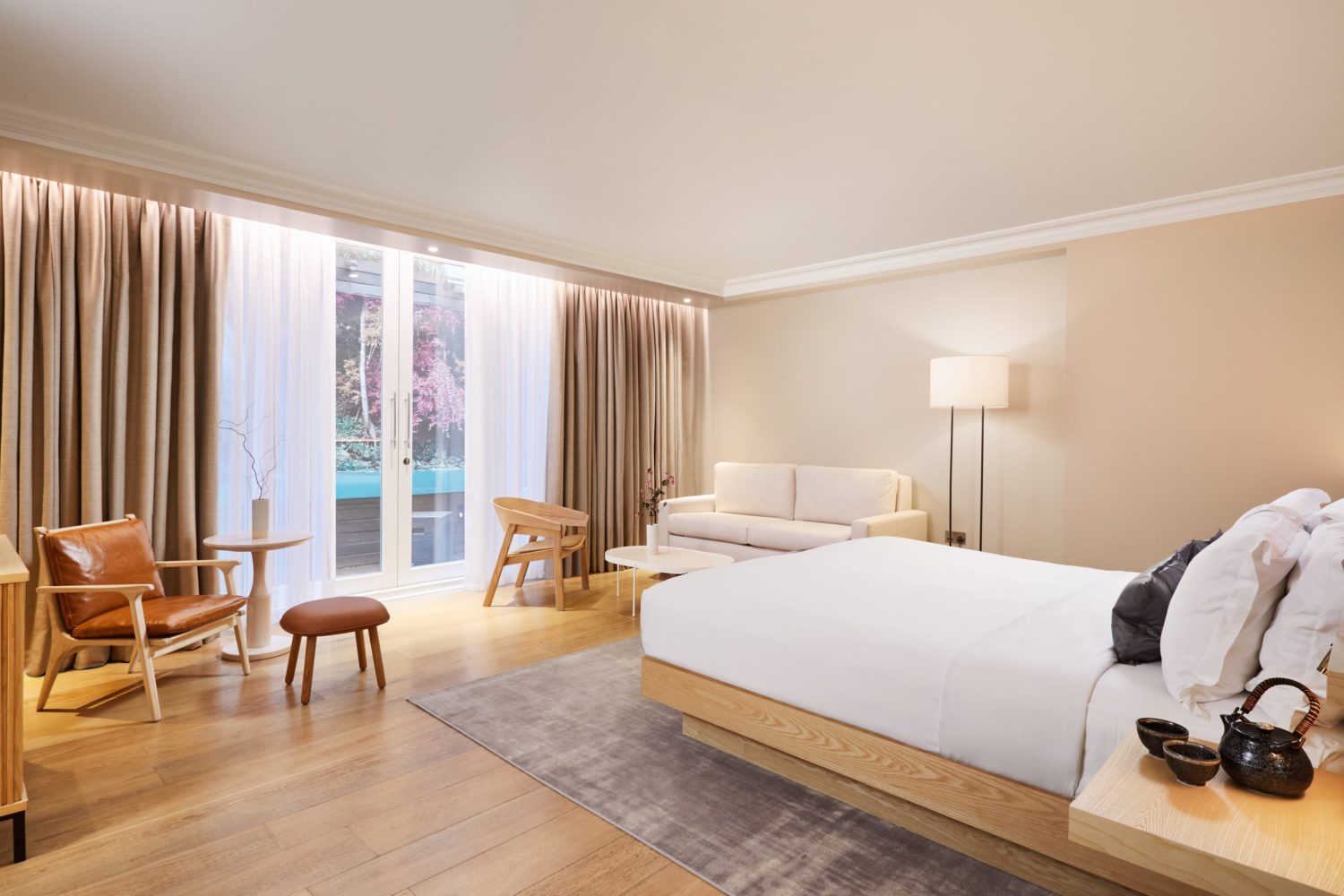 Once checked in, the hotels facilities are breath-taking. The main restaurant Tokii is a fine dining experience in itself, creating beautiful dishes that evoke an art gallery on your plate. The thoughtful presentation and special attention to detail means nothing is out of place and the backdrop is sleek and suave. Enjoy elegant interiors such as a supersized terrarium display taking centre stage. We highly recommend ordering the black cod and the wagyu beef for a foodie experience like no other. There's no better place to indulge in the celebrated flavours of Japan.
During the day, you can sample the hotel's signature Japanese afternoon tea; a cultural dining ritual that is definitely not to be missed. Expect beautifully presented delicate cakes, an extensive lists of teas and savoury treats with a Japanese influence, which is rare and refreshing to find in London.
In the Malt bar, you can unwind and sample some of the best crafted cocktails in London, with highlights of Japan on the menu again, like the Momo champagne cocktail with an Asian twist and not forgetting the Rice vodka cocktail. In addition, you'll find the most extensive range of Japanese whisky and sake you can imagine – the owner's collection of rare whiskies is quite extradentary.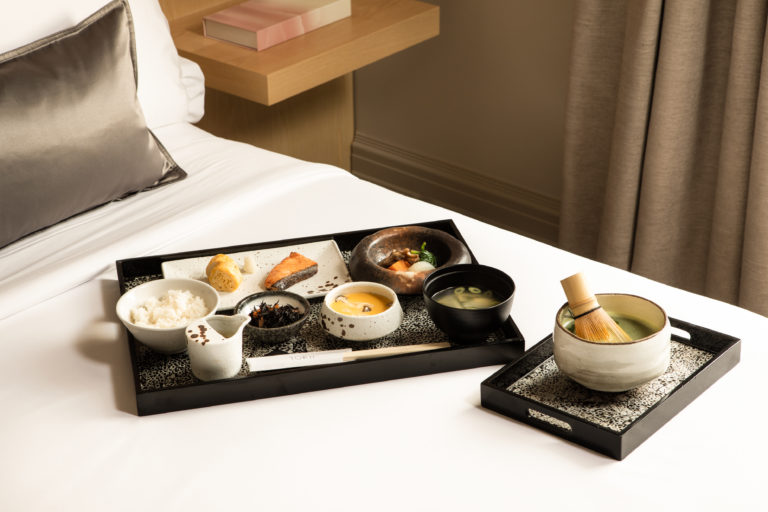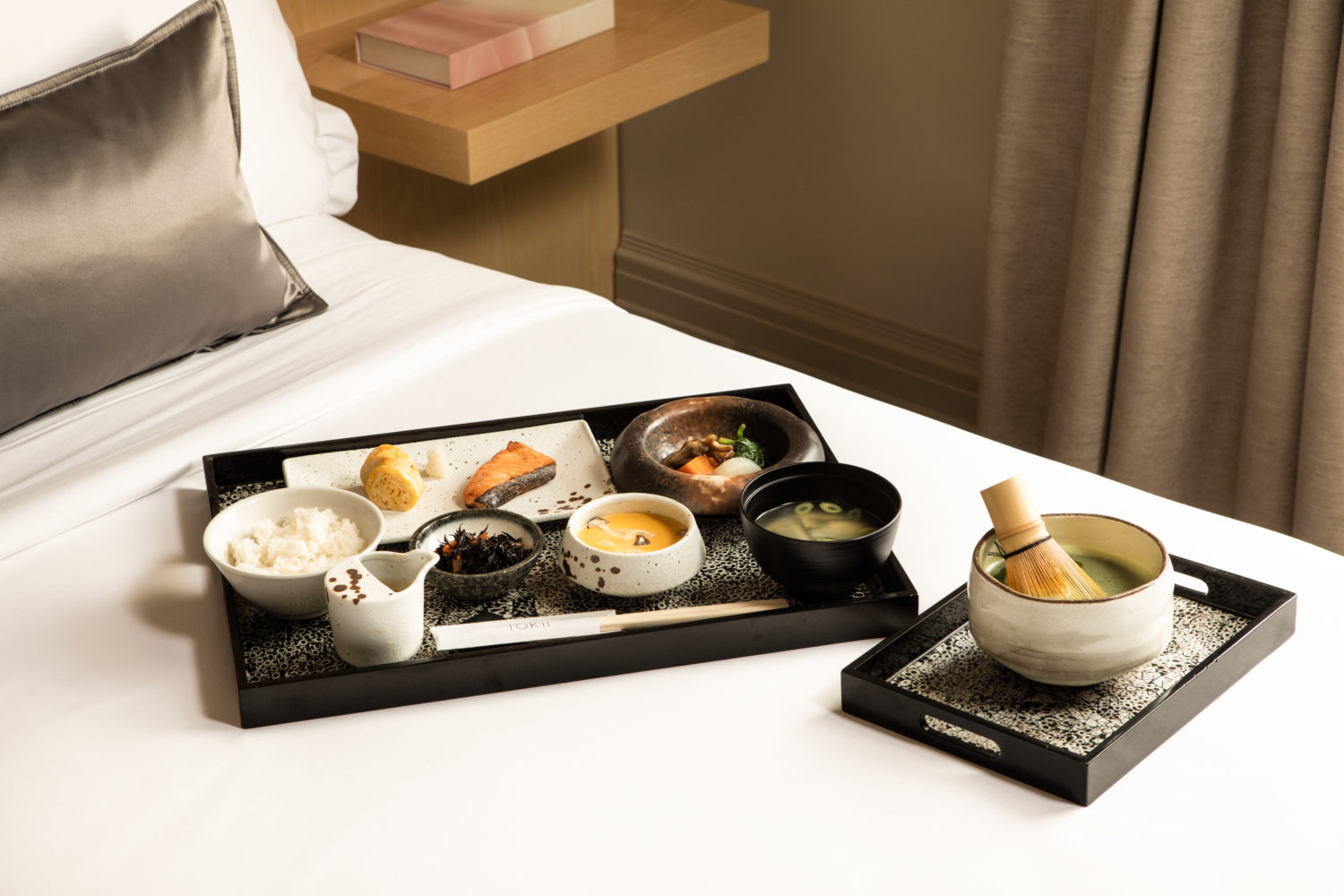 There is also a well-equipped gym to take advantage off and you're in walking distance of top London spas  – because it would be rude not to book in for a post-flight massage and to ease of any aches and pains from luxury shopping.
The hotel certainly lives up to its motto: 'slow down, breathe and wake up feeling re-energised'. You leave feeling on Cloud 9, and as if you've visited Japan in the centre of the British capital. 
The Prince Akatoki hotel, 50 Great Cumberland Place, Marble Arch, London, W1H 7FD