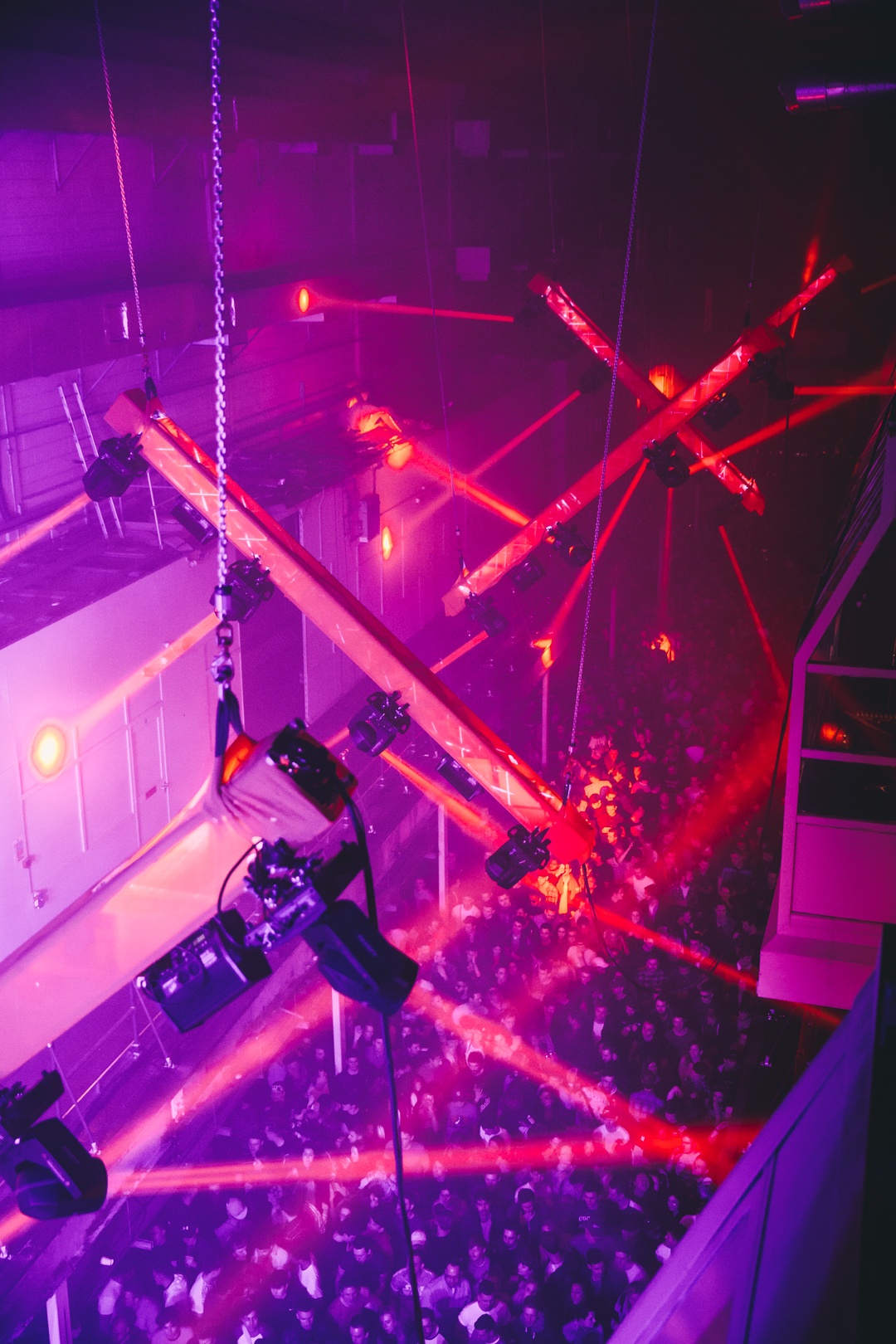 House, drum & bass and techno. Over the last three weeks, London's newest haven for all things electronic has showcased a diverse whirlwind of remarkably different talent.
Just under four weeks ago, Printworks opened its doors for the first time, kicking off Series 001 with a magnificent B2B2B set between house pioneers Loco Dice, Seth Troxler & The Martinez Brothers. The event, which had quickly sold out, was live streamed from inside the 6000-capacity Licensed Arts & Music venue on Resident Advisor to millions of viewers to experience all over the world. However, those lucky enough to make it inside for 2017's most exciting – and aptly titled – Launch Extravaganza were to witness and experience an event like no other.
Starting at 12pm and ending at 10.30pm for 15 spectacular events, Printworks Series 001 is impressive in each and every possible aspect: housed inside the former printing house of Metro and The Evening Standard, the groundbreaking space retains many of its original machinery and industrial features – including two fully soundproofed press halls – and adds enormous, bespoke AV systems whilst boasting over fifteen acres of private, gated land.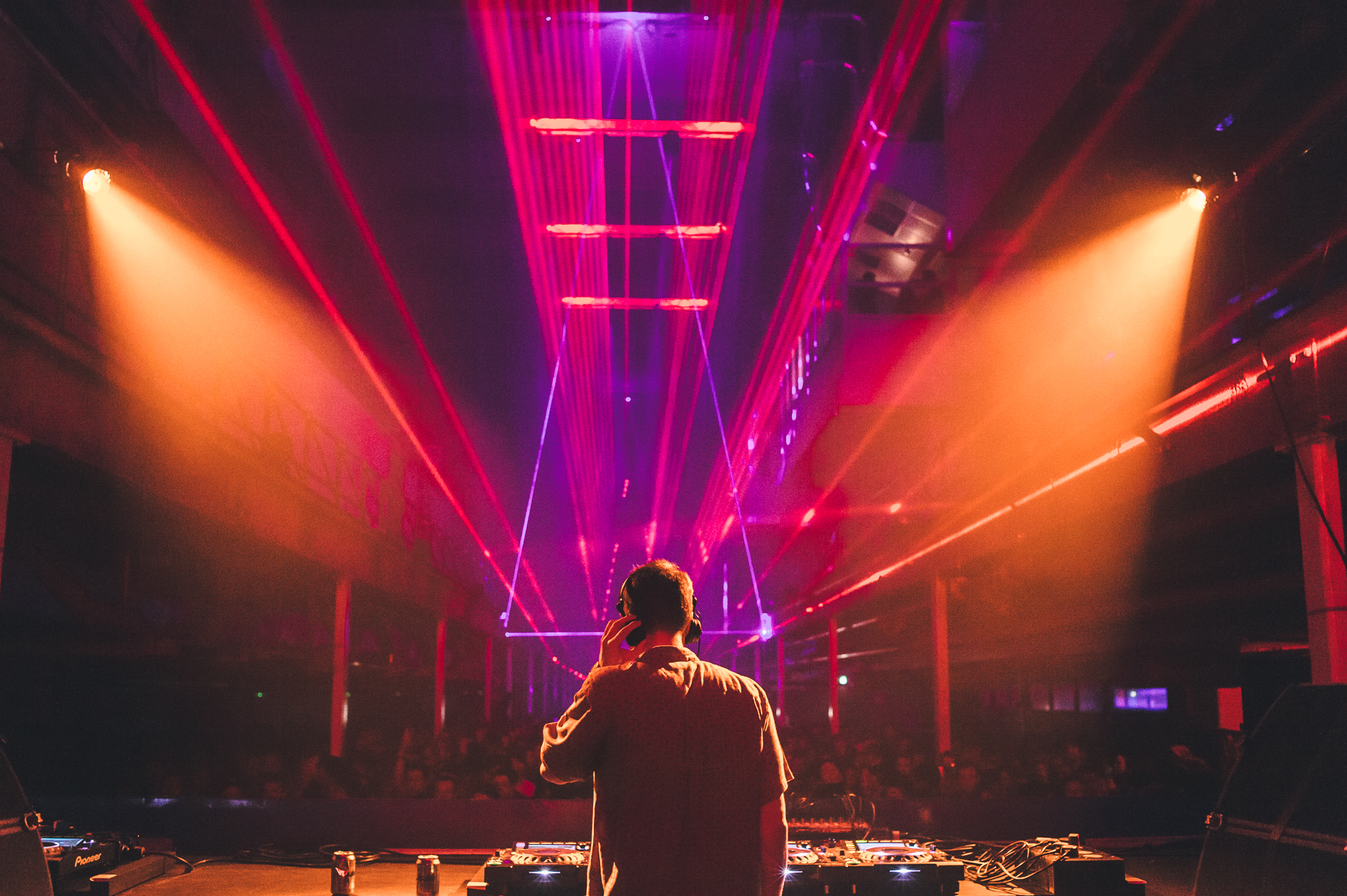 Add incredible light-shows, piercing lasers and just the right amount of smoke and you're standing inside a pretty incredible venue! Although as the house trio took to the decks, 'nice' was blown out of the water. From the very first arpeggios of Voiski's 'Wax Fashion', an already packed Printworks became captivated amidst the flashing blue lights.
Throughout the day, the trio impressed time and time again, with offerings such as Funkatropolis' 'S2', Alexis Cabrera's 'Asi Asi' and Patrick Topping's 'Taking Libz' as Troxler clapped enthusiastically to his co-hosts, who were clearly have a fantastic time. Nothing but smiles left their faces the whole set.
The entire day of dancing, of laughter and of musical appreciation could be summed up perfectly by Seth Troxler's closing track – an almost untouched 'Weak Become Heroes' from The Streets where Mike Skinner's familiar voice encapsulated the feelings of the evening: "People all equal, smiles in front and behind me"; "They could settle wars with this, if only they will"; "All of life's problems I just shake off". That's what Printworks – or any event of this calibre – achieves. It has given London a new space to come together, to put aside our differences, beliefs and values and just be – and have the time of our lives in the process.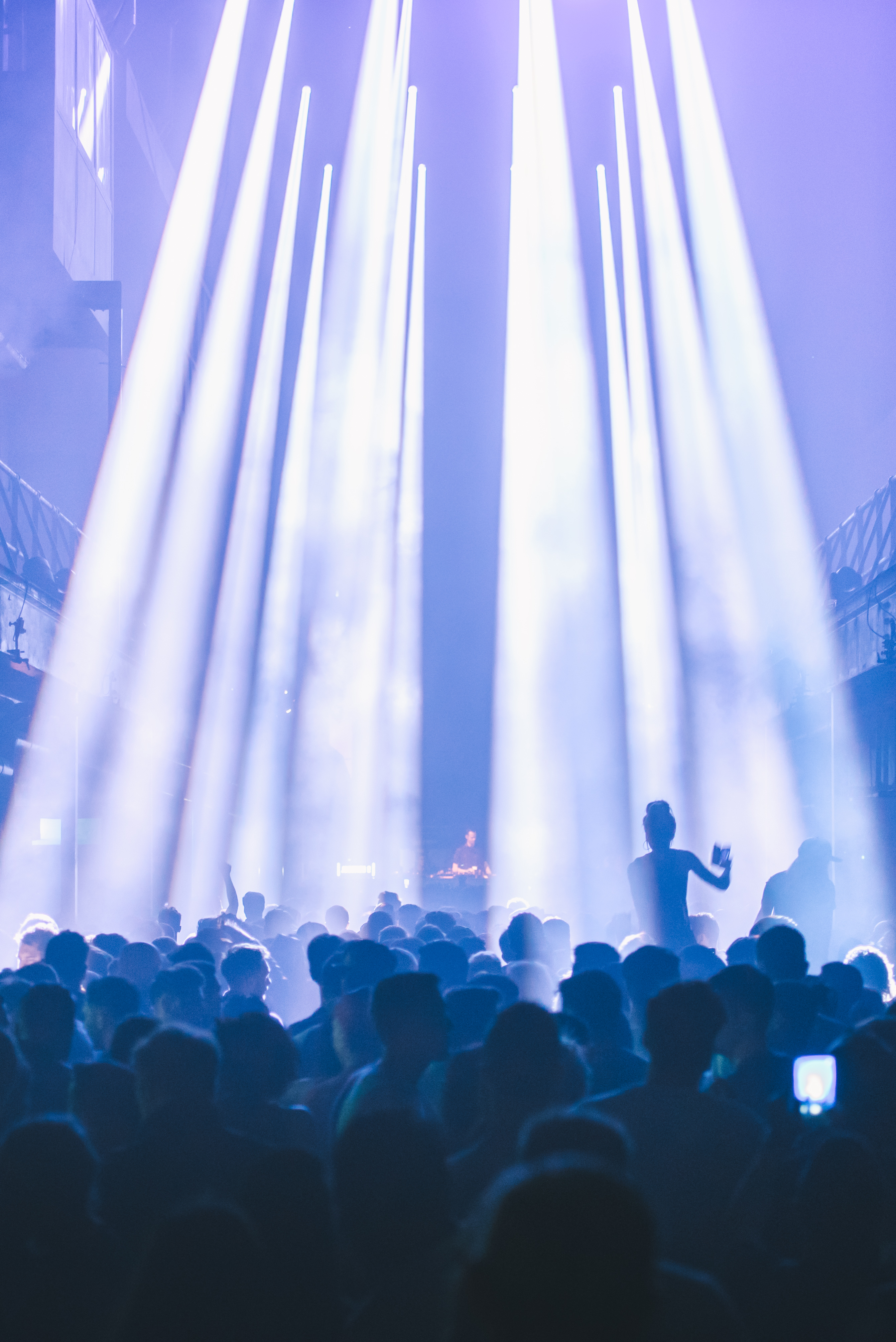 Fittingly, Skinner even mentions Sub Focus in his rapped meanderings… Fast forward seven days, and the noise emanating as we entered into Printworks sole bass event couldn't be more different.
In support of Austria's Snowbombing Festival, incredible, dirty, grimy drum & bass filled every crevice of the venue and would culminate in upbeat performances from Taiki Nulight, Feed Me, Dimension, Friction Netsky and Sub Focus in the UKF Press Hall, whilst Shogun Audio presented the sound of the underground, through Ulterior Motive, Alix Perez and Phace in The Charge Bay.
Throughout the day, drum & bass superstars played to another sold out venue. However it was not just musical talent that revellers appreciated. Outside in the courtyard, people indulged in BBQ and smokehouse from Seth Troxler's own 'Beats & Eats' Smokey Tails pop-up van and strong, sweet Espresso Martinis by Smirnoff, whilst vegetarians and cheese connoisseurs tucked in to delights from The Cheese Truck: After all, responsibly speaking you should never rave on an empty stomach…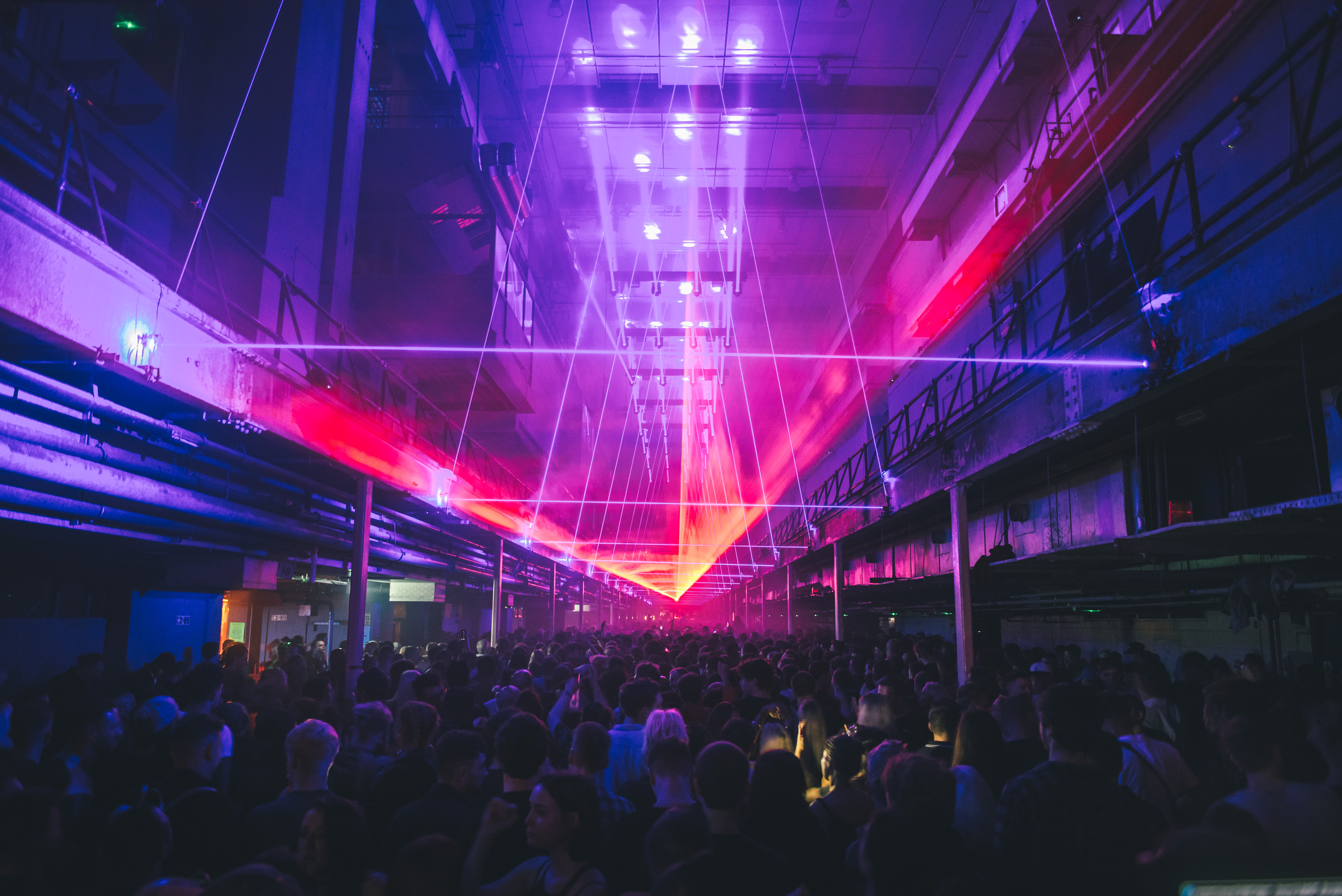 With all these culinary delights on offer, one would expect queues around the venue. But no, not here! Cleverly, Printworks has opted for a simple token system with refunds available for any remaining tokens at the end of the evening and not a single queue in sight.
Back inside, we wandered the vast event space to Dimension's soundtrack of heavy bass music. Moving past the barriers to the backstage areas, we bounced past fully operational printing presses. As a journalist, such a sight really captured my attention: the sound of whirring machinery had been replaced by pounding musical creations, and it was utterly fantastic.
As Sub Focus brought UKF's resident event to a monumental conclusion, it became difficult to imagine how the next week could compare. Later though, I realised that week-on-week the events didn't need to compare. Rather, they act as one Series: one entity, where the next chapter offered something different to the ones that came before it. Maya Jane Coles & Friends provided the perfect example.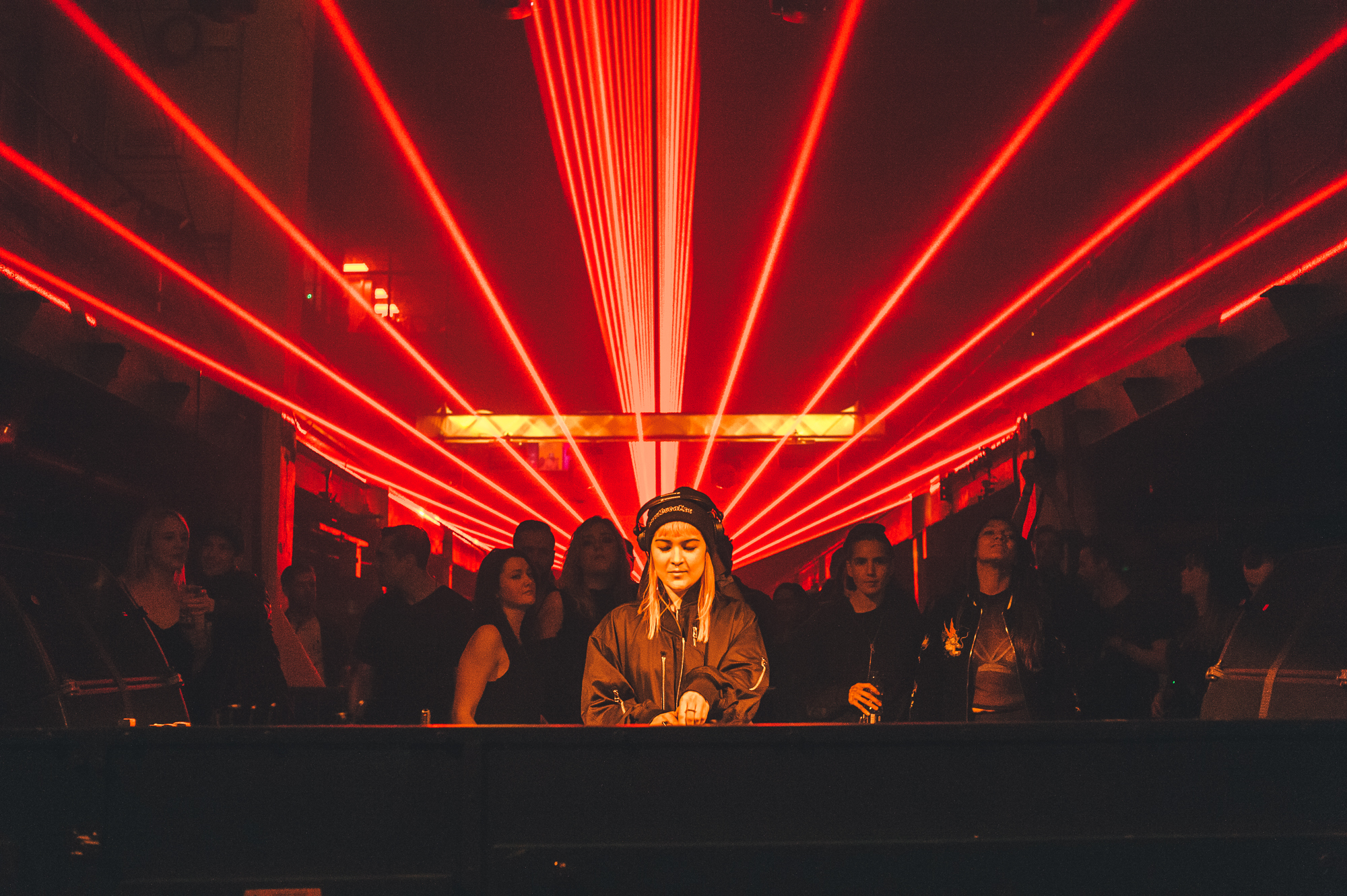 Heading back into the venue for the third event, the place seemed quieter. We had arrived slightly earlier than the previous weeks but the staff guaranteed another sold out event and, soon, it got very busy very quickly, whilst Alinka warmed up the growing crowd in a melodic back-to-back set with Max Wings.
Meanwhile, behind the scenes, we were lucky enough to interview Max Cooper before his glitch-infused techno/house set about his background, his thoughts on Printworks and London's thriving electronic music scene.
Raised in Ireland, and of Australian descent, Max Cooper is as diverse as the artists on Maya Jane Coles' bill of chosen Friends. His music pushes the boundaries of audio and experiments with science and visual art, all whilst portraying a whirlwind of differing emotion to staggering effect.
He revealed: "I like to sit outside the box, I don't like labels so to some extent I actively try not to fit into any certain category".
Like the rest of the lineup that day, Max Cooper releases music that varies in its emotional feel from track to track.
He confessed: "I like to think of music as a therapy device to some extent – if I'm super stressed I'll write an ambient track to calm me down. Music does that – it's a way of portraying your emotions but it also taps directly into how you feel. I have to write music that fits the way I feel at that point in time so that's why it can be quite varied. The key is that my music is very much a reflection of how I'm feeling."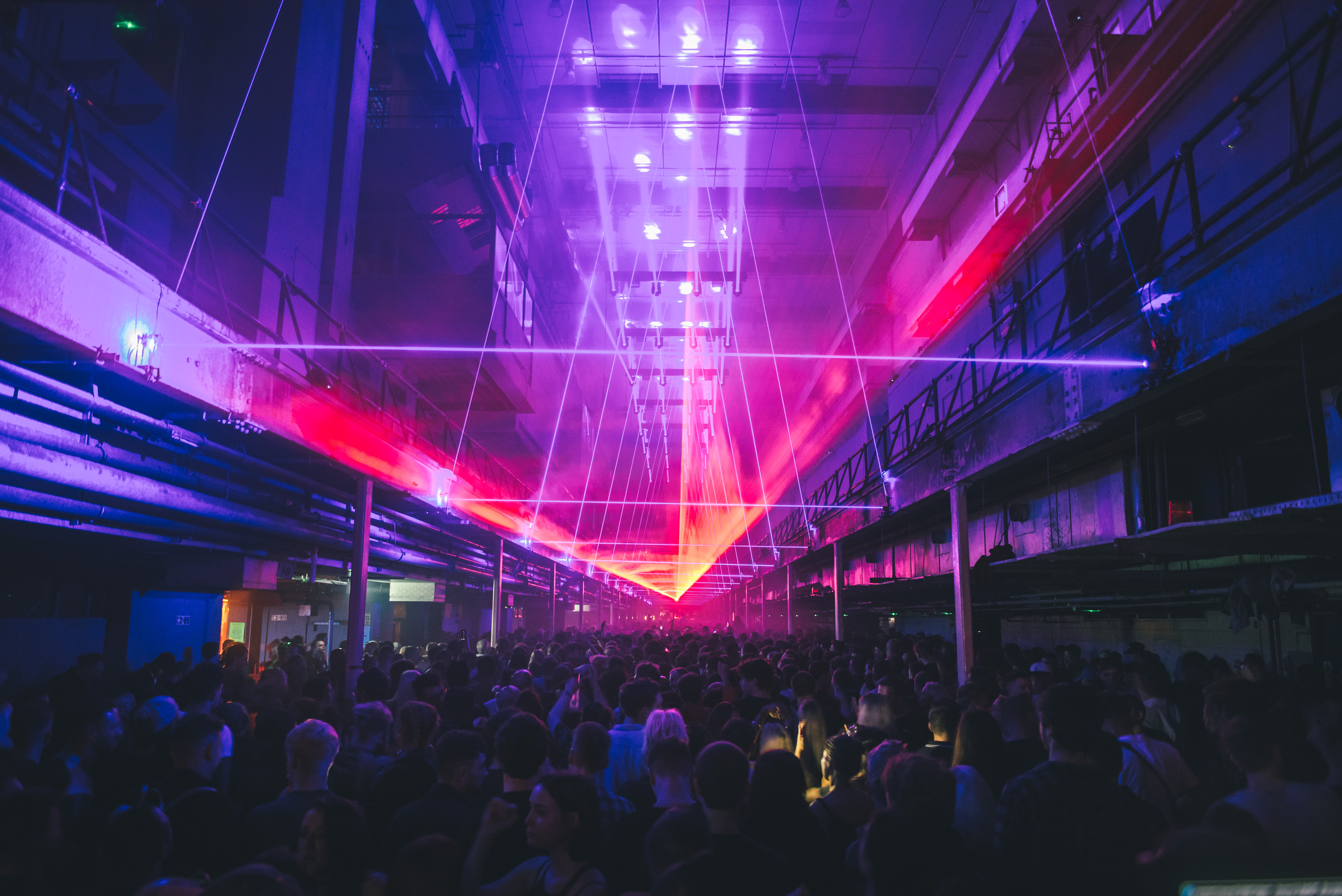 Perhaps one of the many reasons that Maya Jane Coles deems Cooper special enough to include in a bill of her Friends, is his upbringing.
He laughed, then said: "Being raised in Belfast, I was always an outsider. In the 80s it wasn't the most open-minded place, I always felt like I was on the fringes and not a part of the community. It wasn't until I moved to the UK in 1999 that I heard my first broken beats. I went to my first drum & bass night at the Marcus Darby Centre in Nottingham. I still have a massive soft-spot for drum and bass – I play a lot of 5/6 hour sets and often in the last hour a lot of my old jungle records come out."
He joked: "I was wondering if I could play some today at but 3pm in the afternoon and with Maribou State playing after me… probably better not do that. I like to be very respectful to the flow of the night. People will be turning up today expecting a techno party so I'm not about to stand up there playing weird, glitchy drum & bass."
The addition of Printworks to London's extremely important cultural scene has garnered great support from the Government, music fans and artists alike, and although the Capital was producing some great parties before it came along, it is key to establish the significance of such an arrival.
Max said: "The scene here has always been good – there have been a lot of clubs that have shut down but even then there's consistently a lot of stuff happening. It's great that this venue has arrived – it's really important that it's here, but even when it wasn't there's been lots of warehouses things and people have been doing good stuff – it's just that there hasn't been this sort of flagship venue."
Max remarked: "London is a truly great city – there's so many people from all around the world and I'm so happy with the scene here. I've always had really good gigs here over the years, and throughout the last few, London has been consistently one of the best places for me to play shows."
Back downstairs in the Press Halls, the venue was almost at capacity, ready for Cooper to emerge and showcase his unique brand of music production, an incredibly impressive spectacle to behold. Maribou State had everyone dancing to anthem tracks such as; 'The Clown' and 'Midas'. Maya Jane Coles took to the decks for spectacular renditions of 'Blame', 'Comfort' and 'The Watcher' and Daniel Avery smashed it out of the park with a high-energy, heavy techno set of fan-favourites and fantastic remixes, notably including his 2013 hit 'Drone Logic'.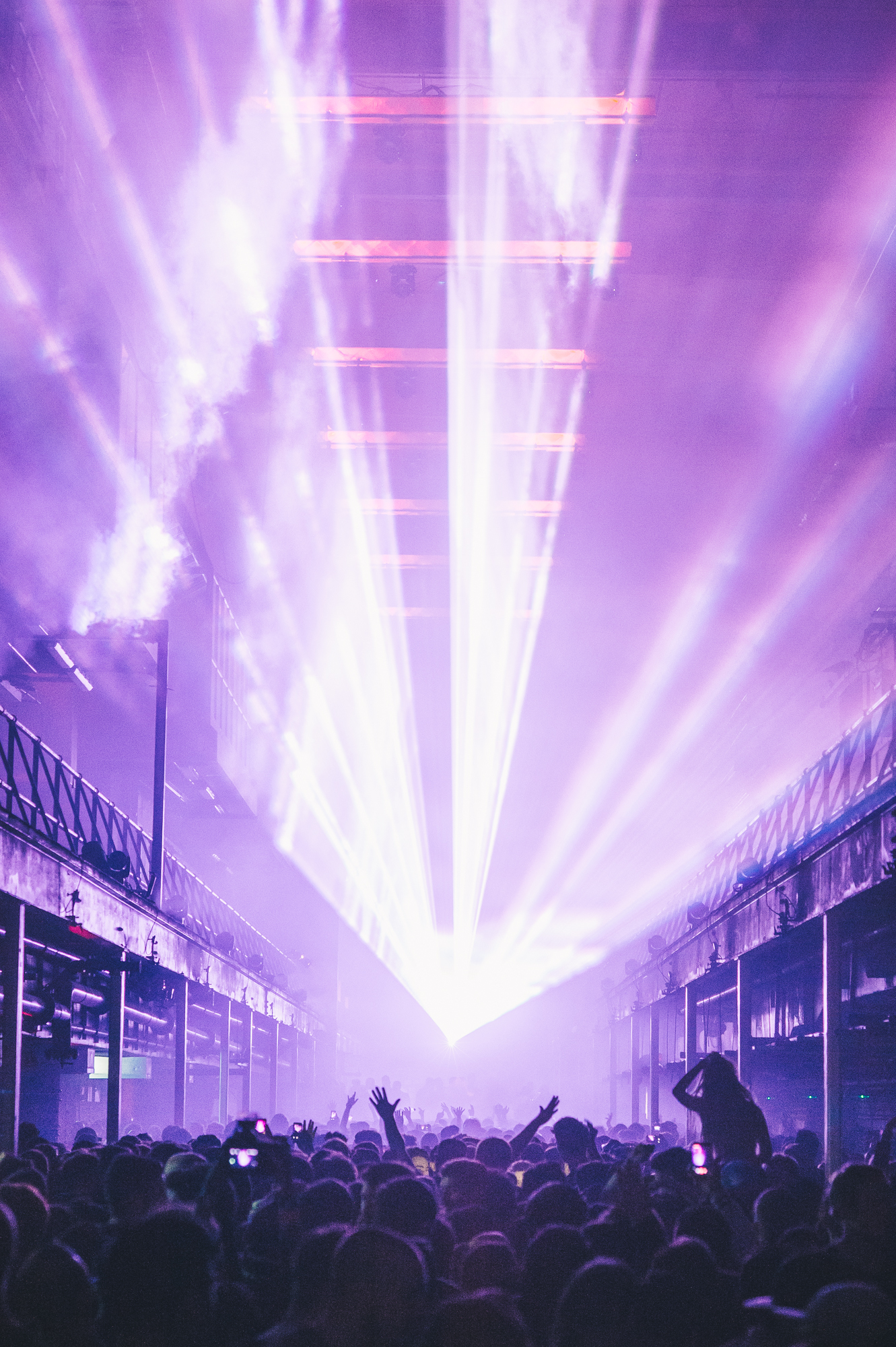 Closing an event of this calibre was a feat that no producer nor performer would regard as easy, yet somehow, Alan Fitzpatrick produced a set with so much energy and finesse that it almost acted as a celebration of the day as a whole. Once again the crowd danced in unison to a medley of broken beats and droning bass lines. Event #3 of Printworks Series 001 was coming to an end and, just as it did the previous two weeks, it felt right, as though he was giving his audience some form of closure.
However, it is important to remember that this closure will not be needed forever. With an eclectic array of talent in the works for the remainder of this first spectacular series – including Daphni, Nina Kraviz, Hot Since 82 and Booka Shade's album launch – it will not be long until London gets together once again in appreciation of all things electronic.
Printworks
Surrey Quays Rd, London SE16 7P