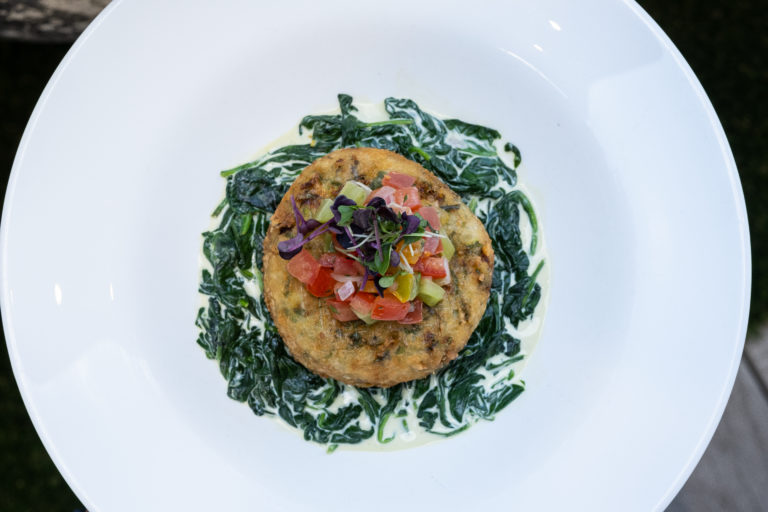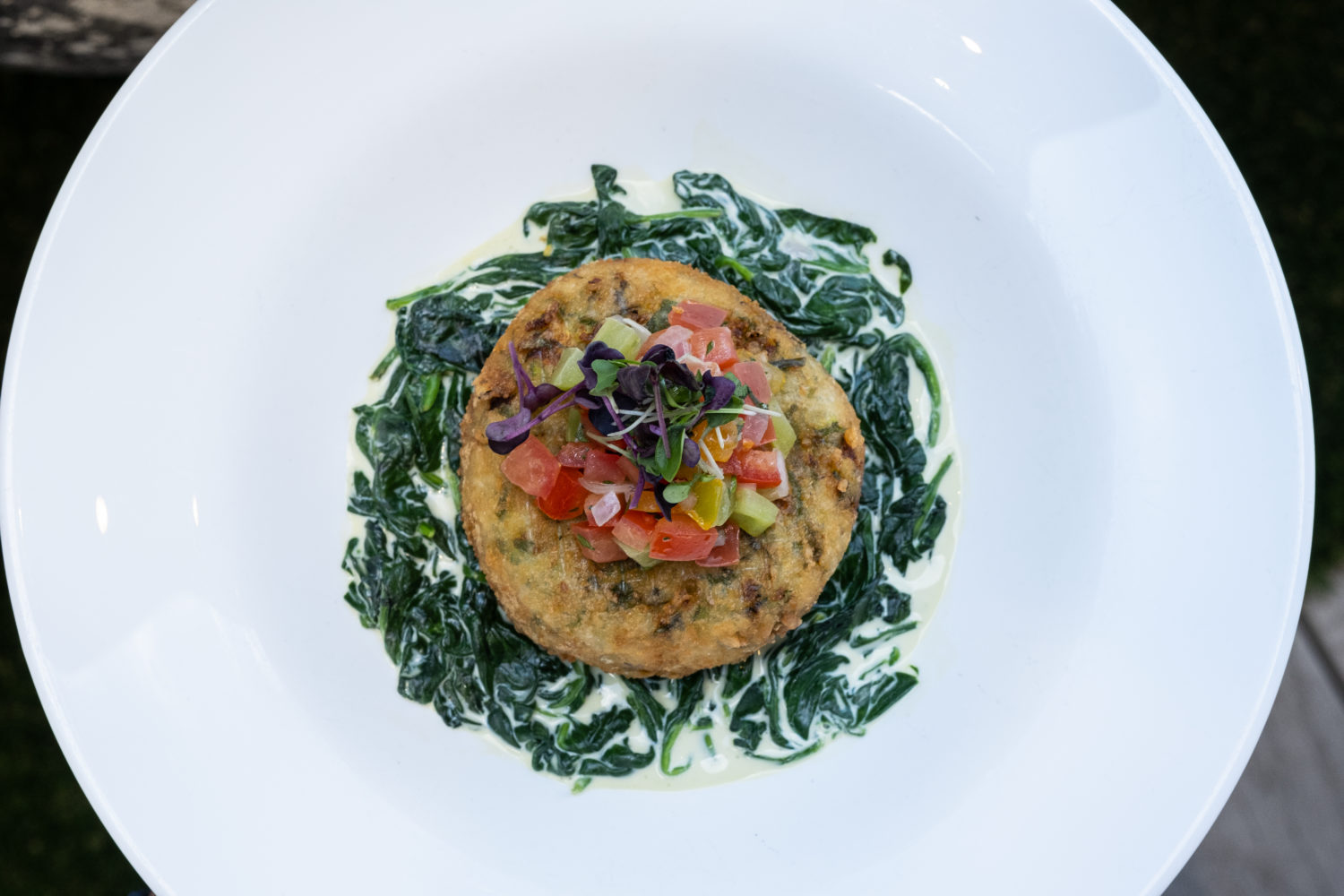 Ingredients for two portions
90g green courgette
90g orange courgette
12g parsley
15g spring onions
6g mint
1g garlic
60g chickpeas
6g coriander
100g potatoes, peeled and cooked
100ml olive oil
5g Sakura mix
35g heirloom tomato salsa
100g baby spinach
40g vegan double cream
Salt & pepper to taste
Method:
Grate the green and orange courgettes, and add the finely chopped parsley, spring onions, mint, garlic and coriander. Add the crushed chickpeas and boiled potatoes.
Test the mixture for seasoning and form into two patties. Cook in a nonstick pan until both sides are golden brown.
For the base, cook the baby spinach in a small pan until wilted then add the vegan double cream and seasoning.
To serve, put the spinach on a deep plate, add the vegan kefte and top with the chopped heirloom tomato salsa and the Sakura mix or micro herbs.