Do you ever get that feeling you've heard it all before when it comes to skincare clinics? They promise miracles and don't deliver quite that? Well fear not, Lisa Franklin's Clinic Privé Knightsbridge clinic doesn't fit into that category. Lisa does things differently here, I mean if the interiors are anything to go by – think boudoir chic with dusty pinks, grey and white colour palette and crystals galore. You don't get that clinical feeling you get, a super relaxed vibe to go with her non-invasive approach to skincare makes her stand out from a crowded beauty clinics.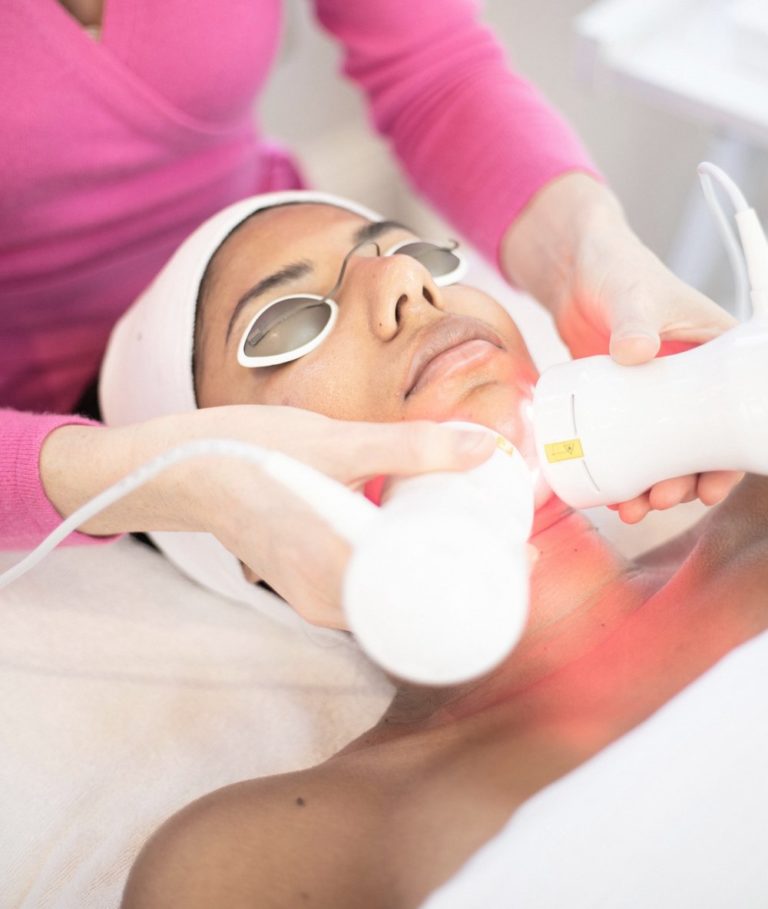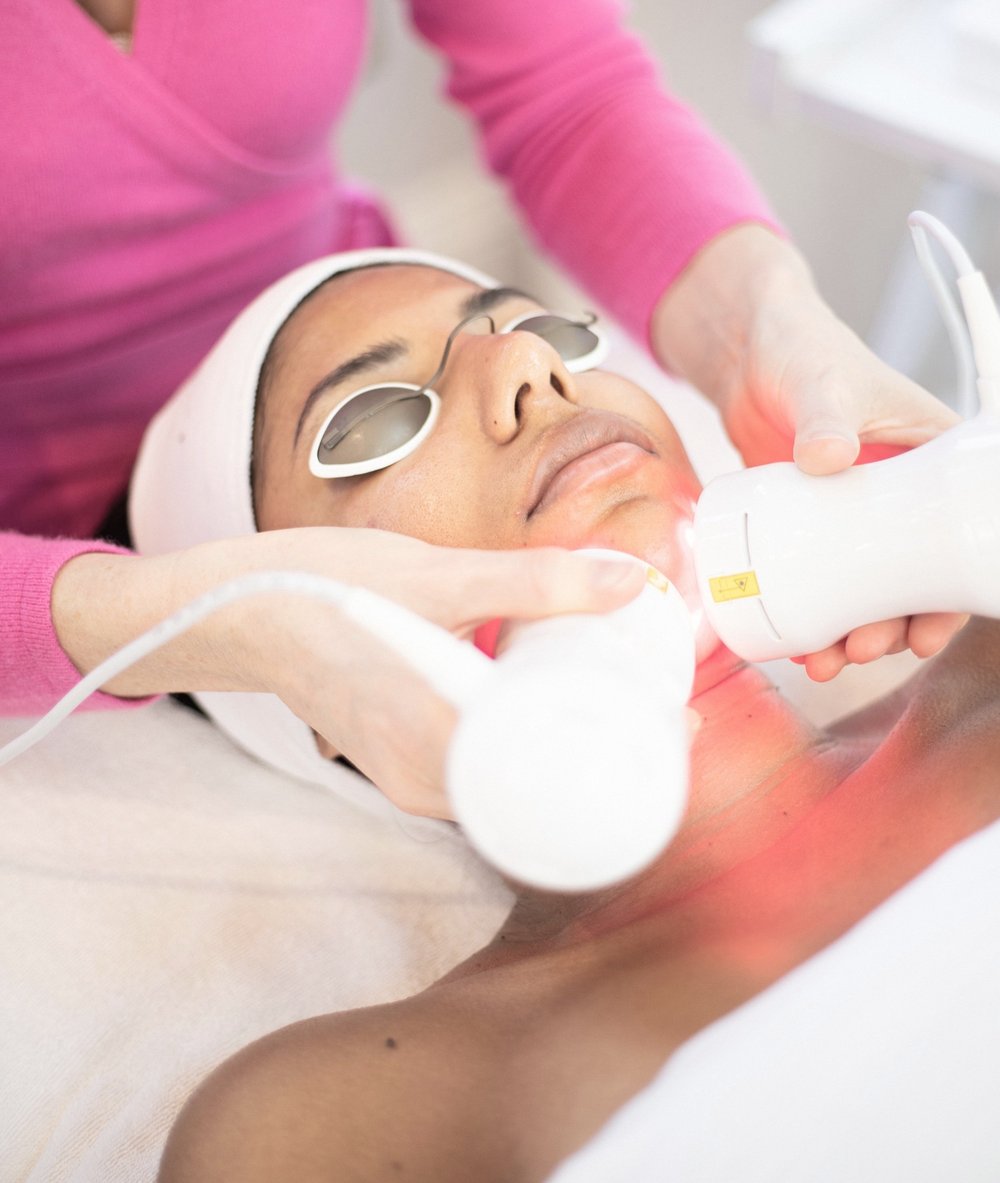 This results-driven clinic delivers high-performance treatments that feature the latest skincare devices combined with classical facial techniques, which result in improving the health and appearance of clients' skin. Every client's journey begins with a skincare consultation, where the team at Lisa Franklin's Clinic Privé assesses every skin type, concerns, nutrition and goals. Based on this assessment, a personalised treatment plan is created, this may include Byonik pulse triggered laser, Evoke radiofrequency, holistic treatments incorporating rose quartz and Himalayan salts, Clinic Privé's signature recovery facials or skin peels that help to improve skin texture, tone, and overall appearance – Lisa Franklin's peels can target specific skin concerns such as age spots, acne, hyperpigmentation, fine lines and wrinkles – the strength can also be tailored depending on your skincare needs.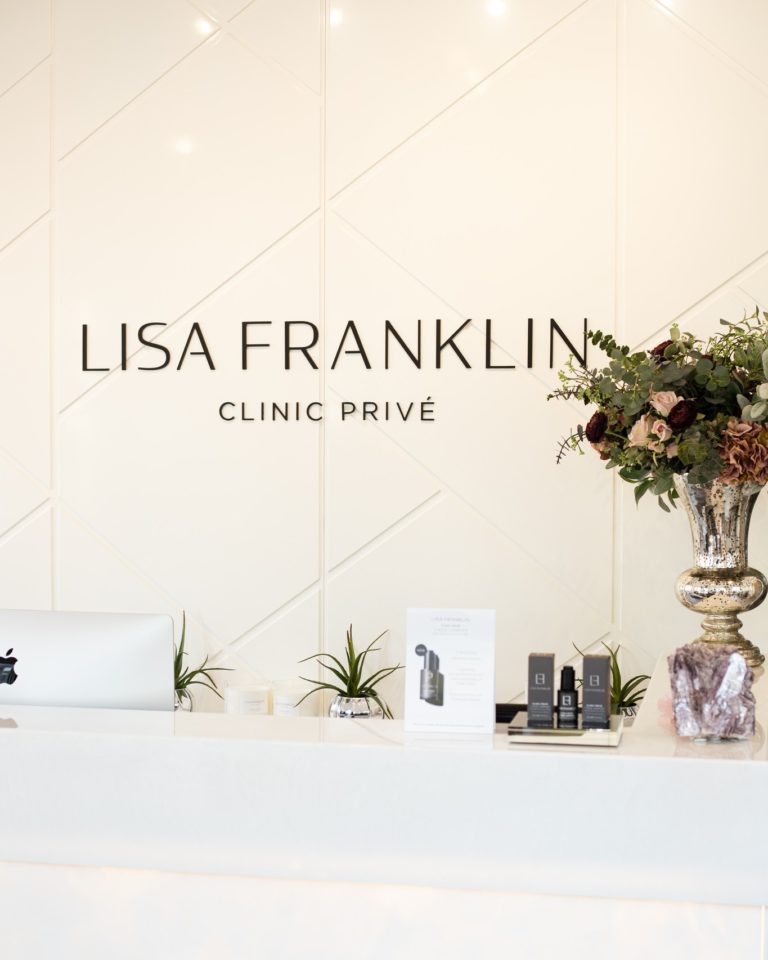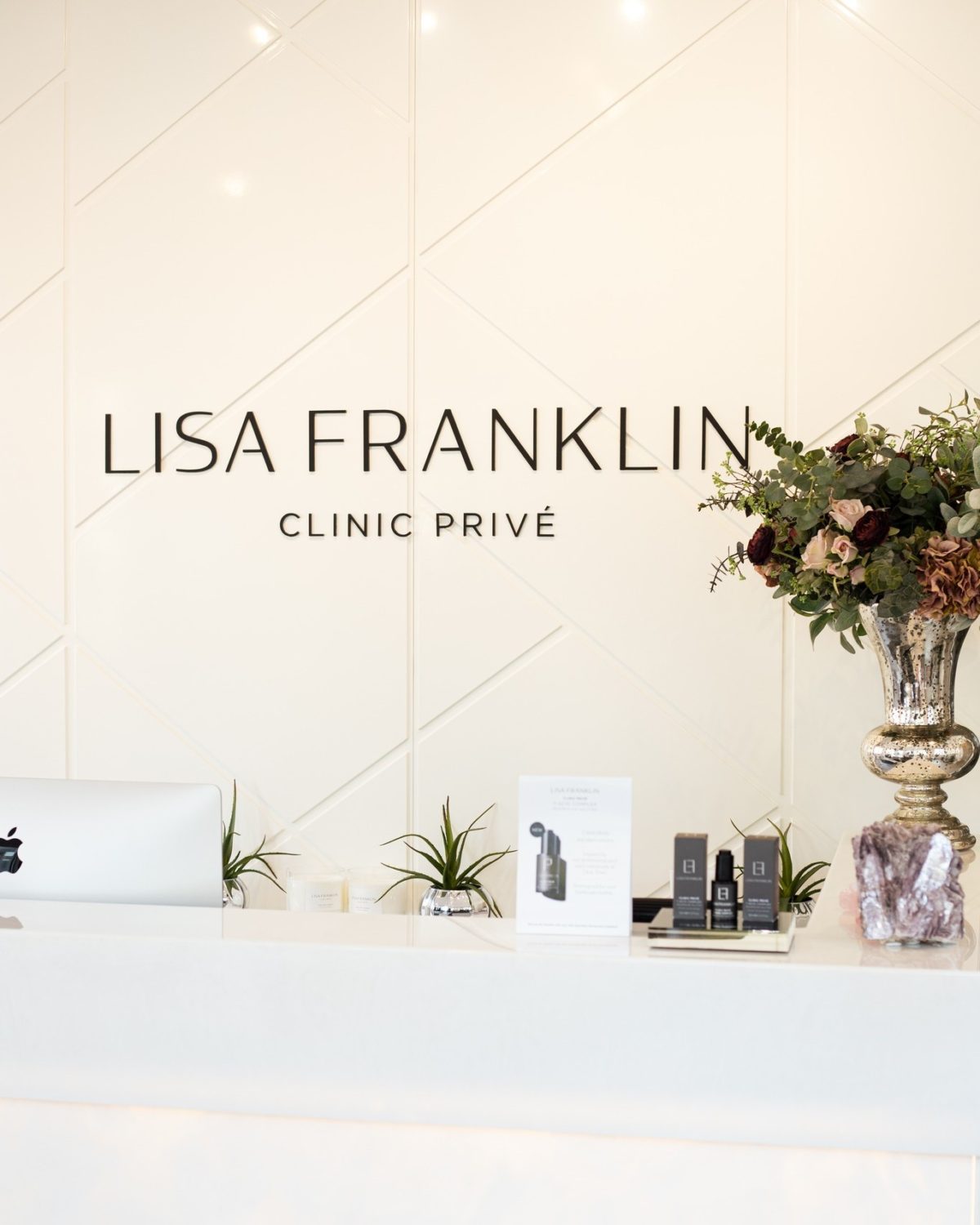 We tried out the Revive Remodel Reveal microneedling resurfacing treatment, also known as Collagen Induction Therapy. This non-invasive skin rejuvenation treatment that uses the SkinPen Precision device that creates controlled micro-injuries to the skin, which stimulates the body's natural healing process and promotes the production of collagen and elastin. SkinPen is FDA approved and is a safe and effective form of microneedling that can improve the appearance of fine lines and wrinkles, acne scars, sun damage, uneven skin texture, tone, the list of benefits goes on. 
During the treatment, the SkinPen device is moved over the face and neck in a specific pattern to ensure even coverage. This pen-like device creates tiny punctures in the skin, which triggers the body's natural healing response. This response includes the production of new collagen and elastin, which helps to improve the skin's texture, tone, and overall appearance. The treatment is then finished off with a good dose of blue and near LED light for 20 minutes to calm the skin…we must admit that part was so relaxing that we even nodded off.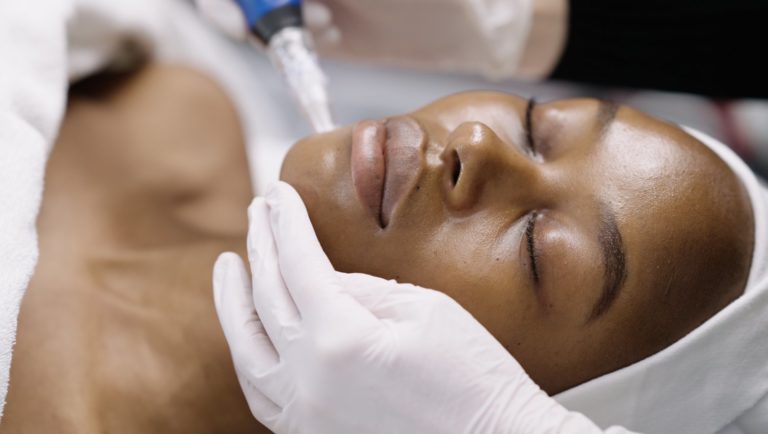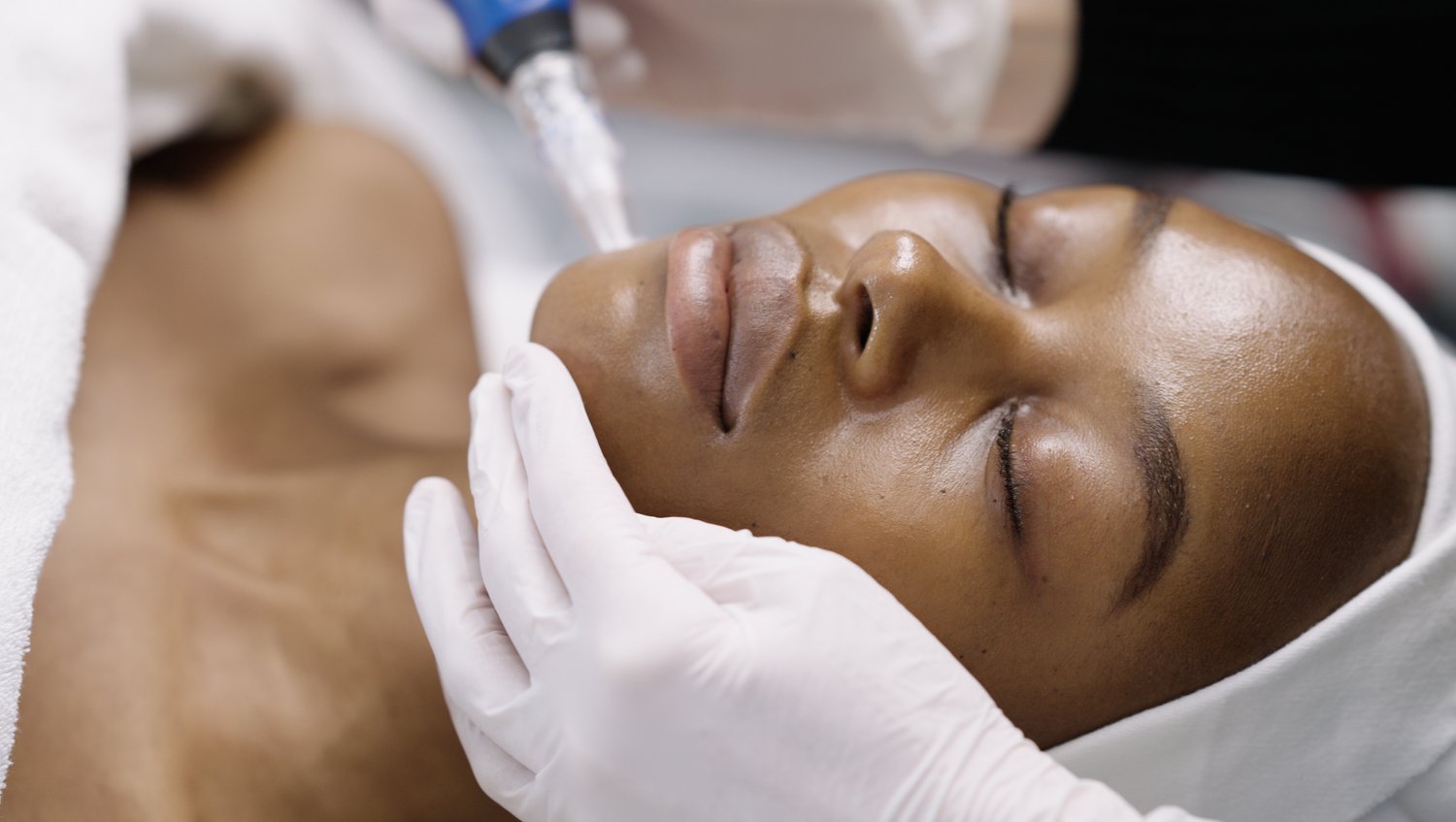 The whole procedure was comfortable, we didn't flinch or hold our breath at all, which we were very thankful for as previous microneedling treatments we have reviewed have been super uncomfortable. The treatment typically takes around one hour 45 minutes to complete, with waiting time for the numbing cream to kick in beforehand but thankfully you are handed magazines to browse whilst waiting. The procedure requires a bit of downtime after until the redness fades – don't be alarmed by the tiny red stamp marks, these will fade after 24 hours to reveal glowing, smooth and visibly fewer acne scars…need we say more.
We couldn't resist leaving the clinic without stocking up on a few of Lisa Franklin's award-winning skincare products – our favourite being the No.1 Vitamin C Serum and it certainly lives up to its 'No.1' name. 
Revive Remodel Reveal, £375 (courses available)
Lisa Franklin Clinic Privé, 251 Brompton Rd, London SW3 2EP