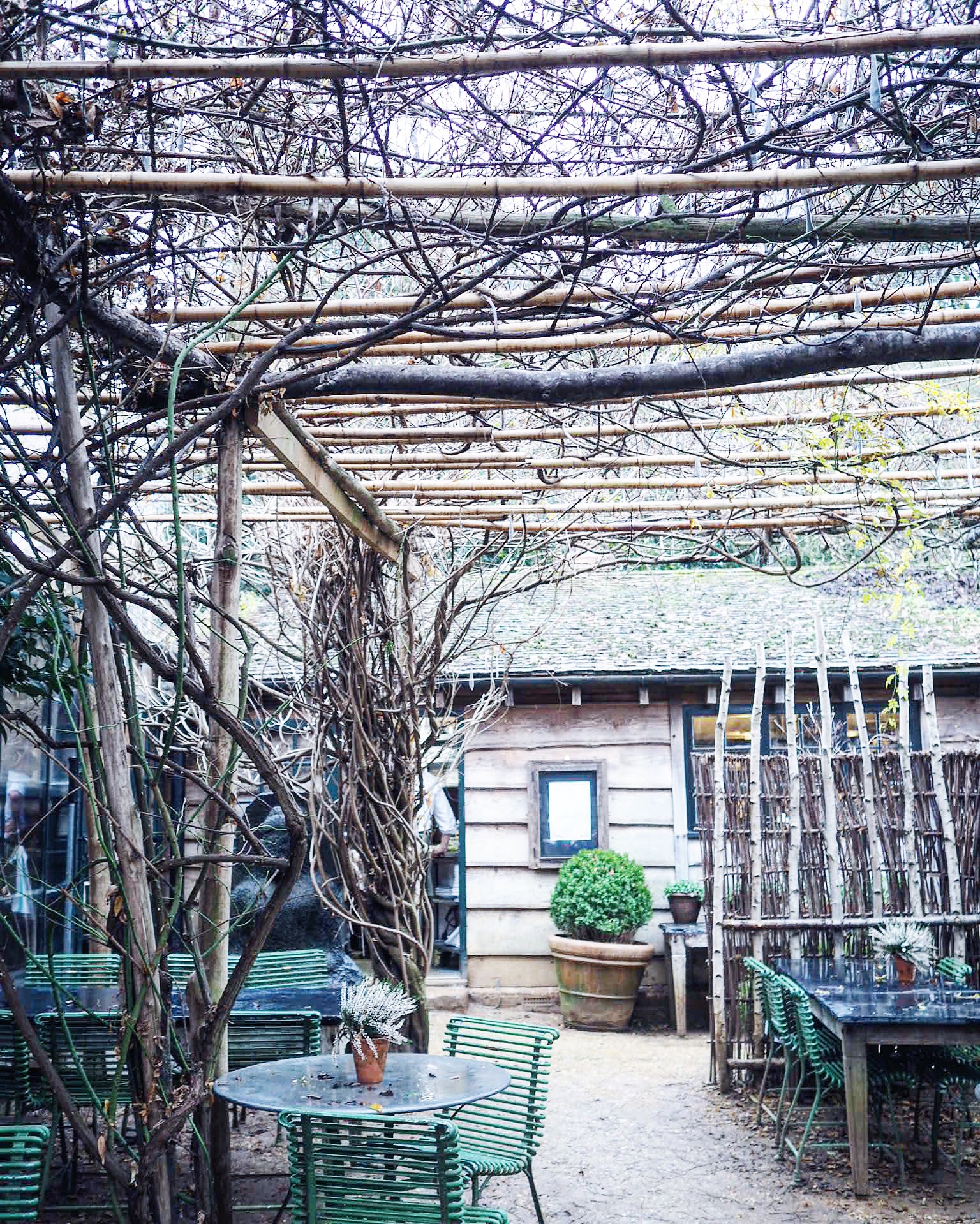 After visiting this Christmas, I would love to say Petersham Nurseries is Richmond's hidden gem but the truth is the cat is well and truly out the bag with this one. It may feel otherworldly hidden away at the other end of a long muddy track, but upon arrival, it's apparent this place has a strong following already.
Petersham Nurseries comprises of a bountiful shop of homewares, plant pots, mirrors, beautiful glassware, bespoke toiletries and the list goes on. There's a tearoom, restaurant and several additional greenhouses packed to the rafters with plants. So enthralled by this wonderland we break before dessert for yet more much needed Christmas shopping.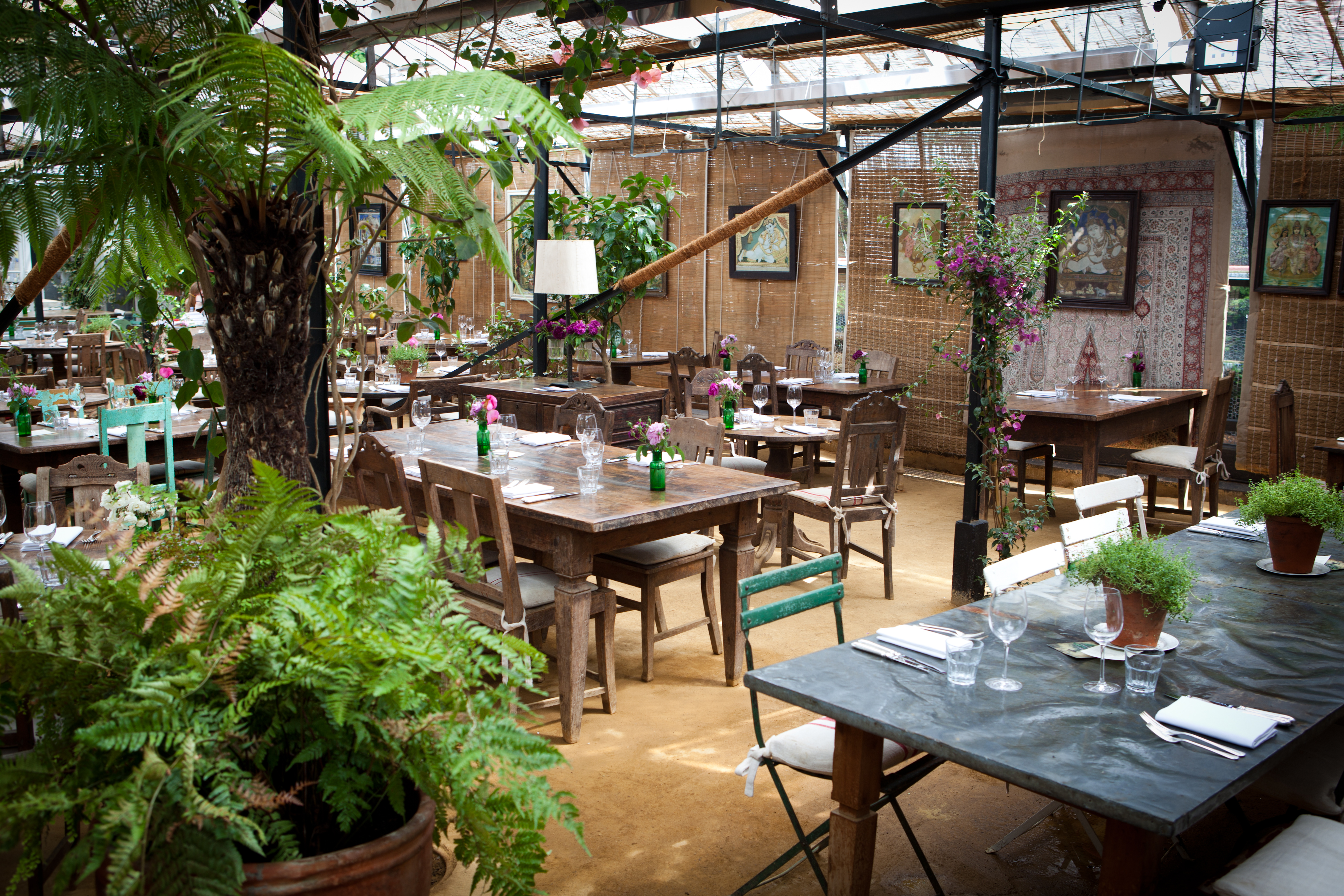 The restaurant is very much set within what you'd expect from a garden centre. Clay interior floors meet with muddy exterior while plants every which way you look create the most picturesque and festive of atmospheres. There's no doubt that this is a special place to be and on a sunny, blue-skied Winter's day, it proves an even more spectacular place to visit. Fairy lights adorn every inch of the trailing climbers, transforming the room into a perfect festive wonderland.
The light relief that comes with country air, greenery and several sparkling drinks only add to the festive cheer. Jars of various homegrown pickled vegetables frame the kitchen where we sample all the waiter's recommendations. Appetisers of bagna cauda with autumn vegetables and pizzetta with taleggio and sage merely prove to whet our appetite before the starters arrive.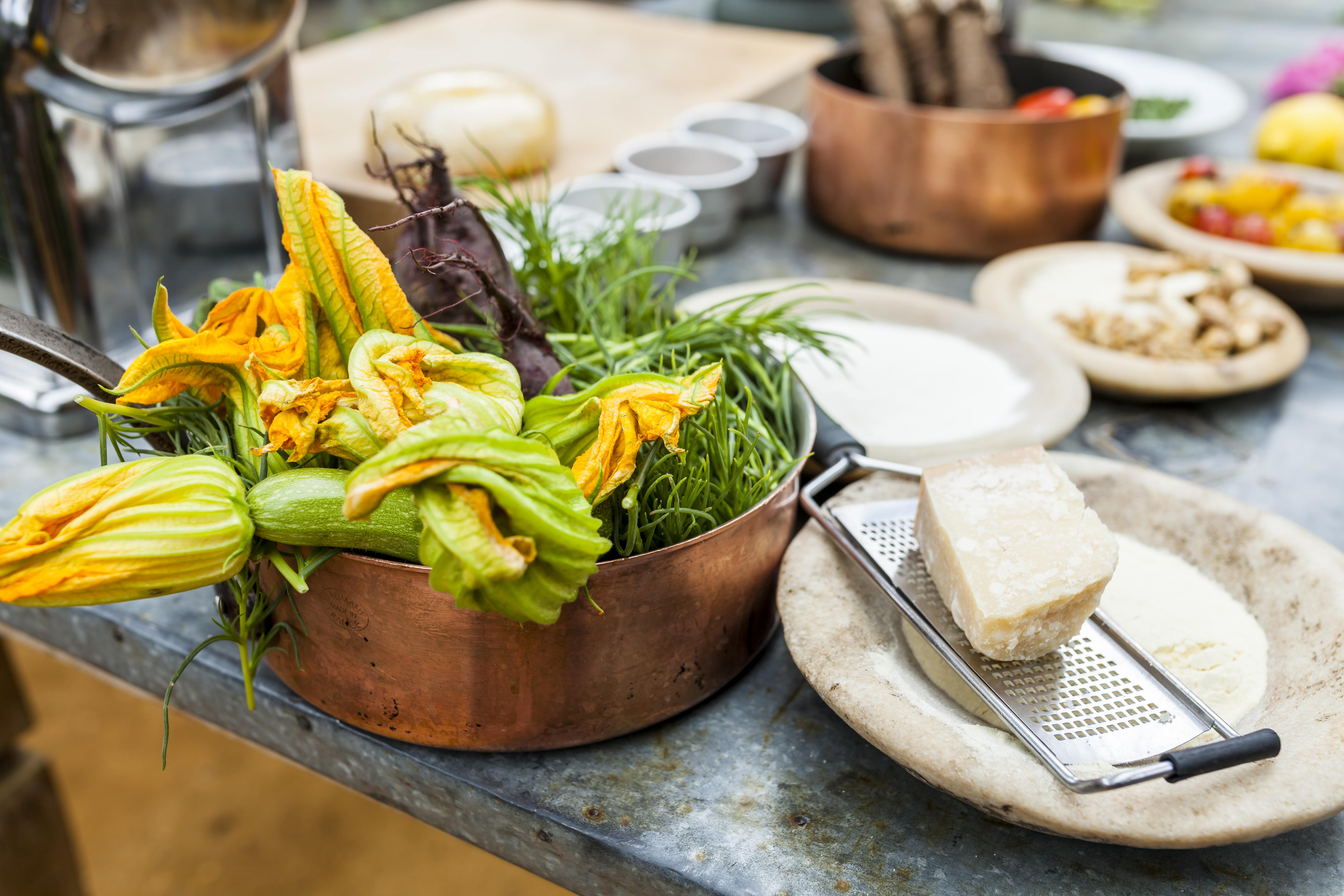 We're greeted with a unique and delicious radicchio and red wine risotto plus a Portland crab with shaved fennel, radish, pink radicchio and orange. A focus on seasonality and vegetables dominates the menu here, which offers simplistic, utterly beautiful, vibrant dishes which continually pass us throughout the meal. Making decisions here isn't easy so trust your instincts (or the waiters).
If the option had of been there to sample the entire menu, we would have. Instead, we opted for the whole squid stuffed with black rice, saffron, mussels and sea beet, which arrived beautifully presented and both rich and light in equal measure. The thick squid ink rice counteracted beautifully with the light saffron broth, which incidentally I would have drank straight from a jug. I took one for the team and on behalf of The Vegetarian (husband) who was otherwise engaged, tried the pumpkin and chard parmigiana.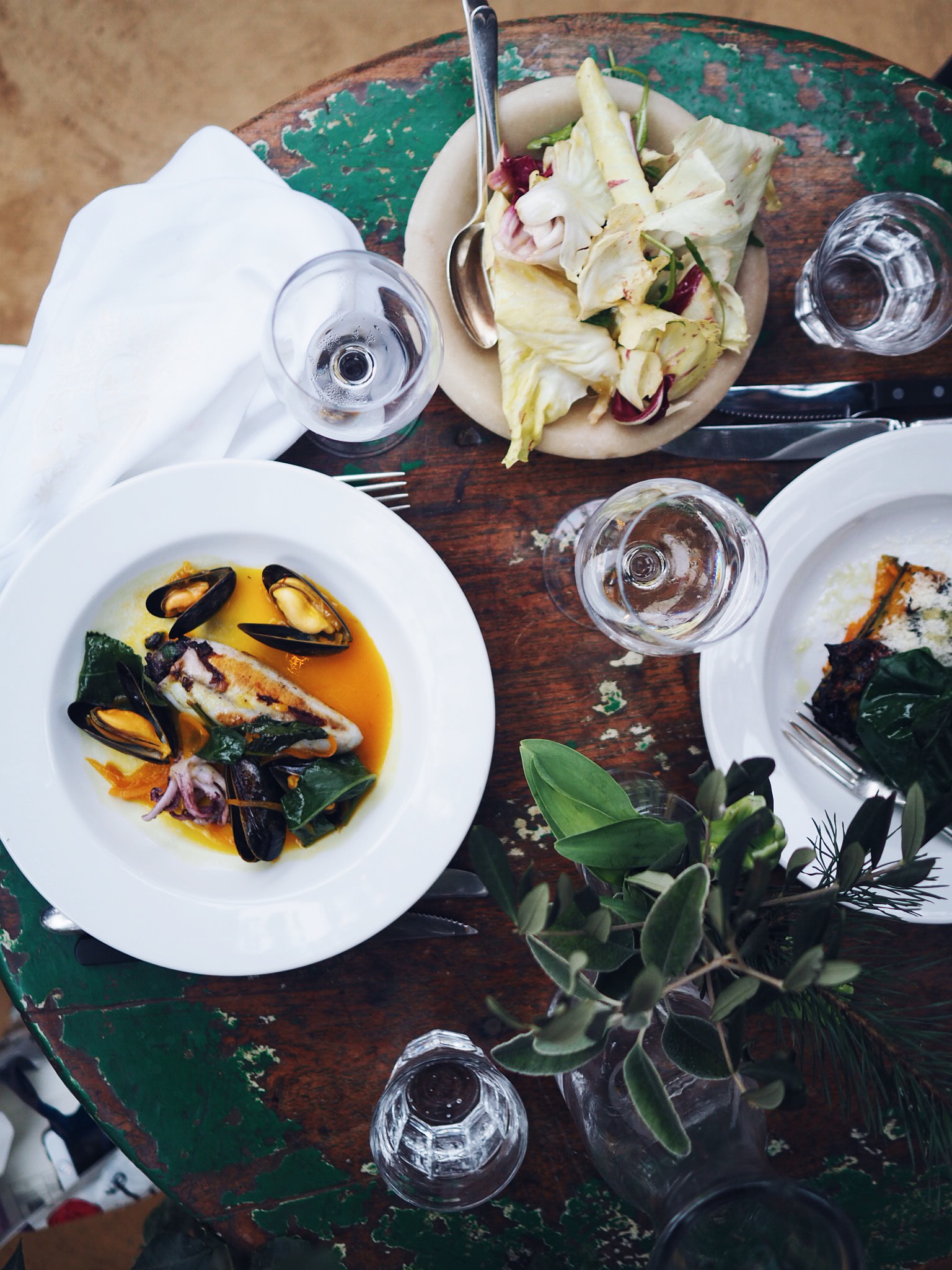 For me, vegetarian cooking tests a chef's skills to the limit. Meat can often sell itself needing very little to make it extraordinary, but a vegetable dish often needs a little more attention to make it menu-worthy and desirable to all, not just vegetarians. The parmigiana fully delivered, arriving rich with crème fraiche, (slightly under 'cheesed' for me but I live for that richness and endless crunchy cheese crusts). I'm always a sucker for a crunchy, crisp wild leaf salad drowned in a salty, citrus and mustard dressing and know The Vegetarian would have felt the same.
Even with our shopping break ahead of dessert I knew I was stretching myself and my stomach but ever committed to covering the full menu we couldn't leave without sampling the chia and date pudding along with a cheese selection. It's fair to say we weren't far off rolling out of there after a mere five-hour lunch.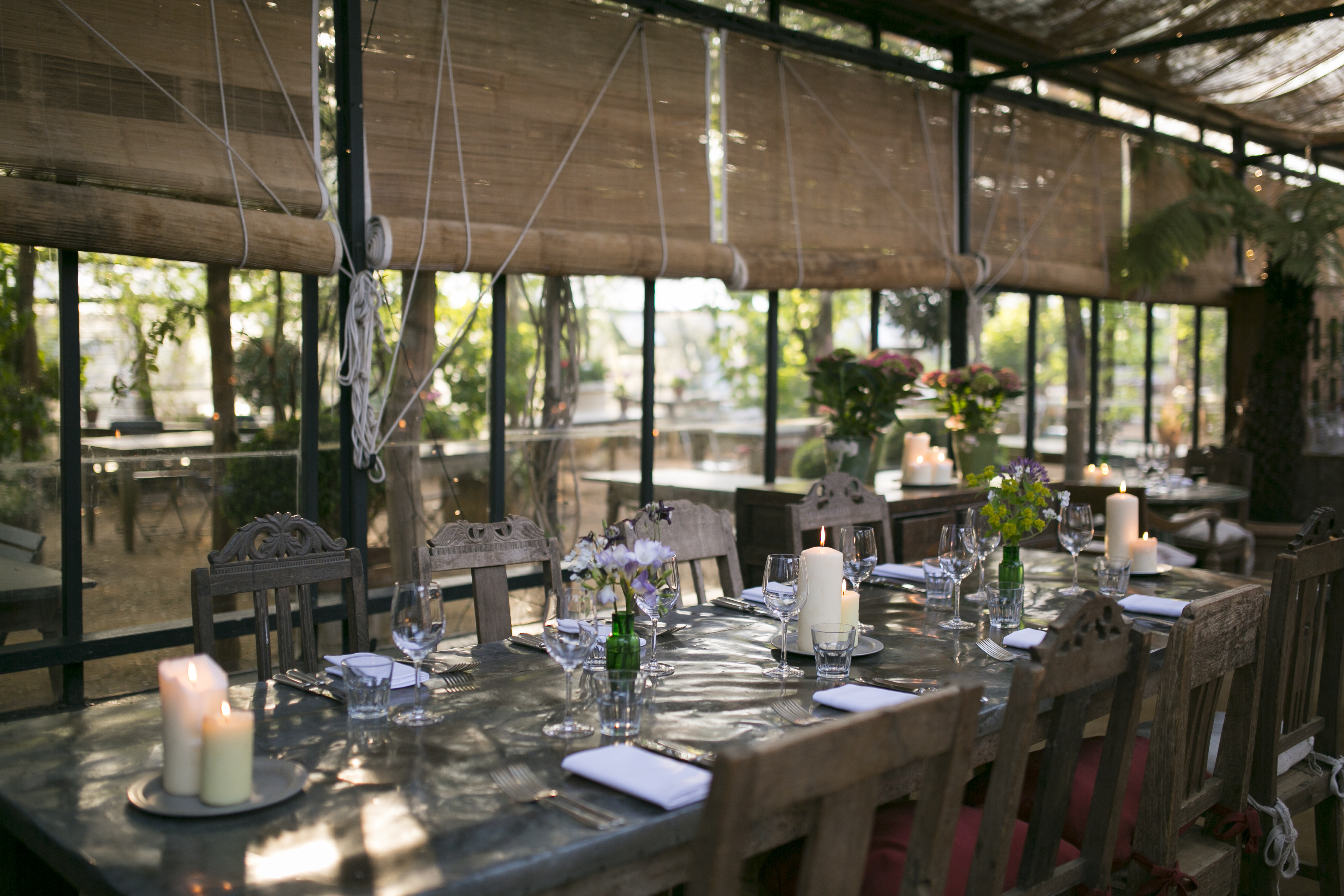 This place is the perfect spot for a celebration or a day trip which seems worlds away from the chaotic London life I'm so accustomed to. I'd probably recommend some kind of trolley on wheels or large boot space as resisting the temptation to shop is something that requires a huge amount of restraint. I juggled five bags of plants, leather gardening gloves, glass pots plus one large wreath for the grandparents all the way home on the train…how could I resist? One long lunch visit and half of my Christmas gifting was complete.
Follow Anna Barnett on Twitter: @AnnaBarnettCook
Follow Anna Barnett on Instagram:  @AnnaBarnettCooks
Petersham Nurseries
Church Lane, Petersham Road, Richmond, TW10 7AB