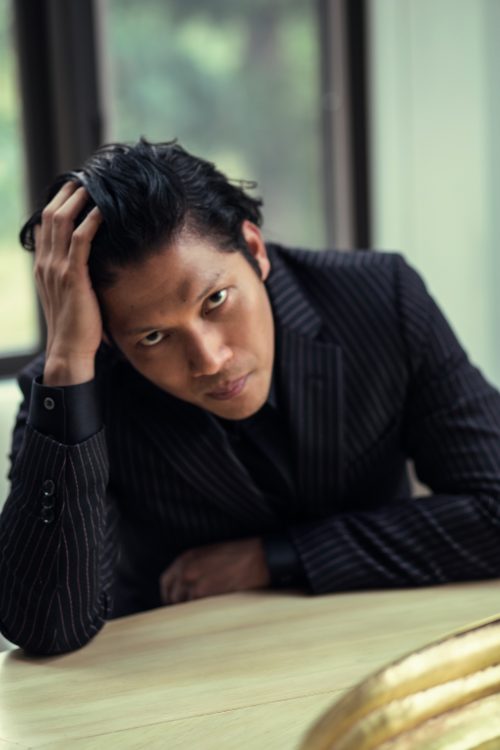 Robbie Antonio is not your average real estate developer. He has founded one of the fastest growing property businesses this generation has seen: Revolution Precrafted, a global supplier of prefabricated homes exclusively designed by 80 of the world's top architects, artists and designers including Zaha Hadid, Ozwald Boateng and Kravitz Design. Robbie's incredible vision has secured Revolution Precrafted as The Philippine's first proptech unicorn company in Southeast Asia, with a valuation of at least $1 billion USD and placed him on Forbes' 2017 and 2018 'Philippines 50 Richest' list, making him the youngest person to grace the list. We sit down with the property mogul to discuss his plan for Revolution Precrafted.

After graduating from Northwestern University earning a first class degree in Economics and his MBA at the Stanford Graduate School of Business, Robbie spent five years in New York and founded Antonio Development, one of the companies to develop the Centurion, a luxurious condominium building designed by architect extraordinaire, Pei Partnership With IM Pei, right next to Fifth Avenue.
He then joined his father's company, Century Properties, for nine years as Managing Director heading up some of the most extraordinary collaborations including a Paris Hilton-branded collection of condos, Milano Residences by Versace Home, Acqua Livingstone by Missoni Home and Century Spire by Armani Casa. All of this brought in US $2.1 billion worth of branded deals for the family business.

Of the impressive family collaborations, Robbie told me, "Branded developments are nothing new. However, it is something that's not often done in Asia. When I was in New York, I observed the natural blending and convergence of fashion, art and architecture in many fields including property. I wanted to bring that to the Philippines in order to offer customers something new and something more than the usual."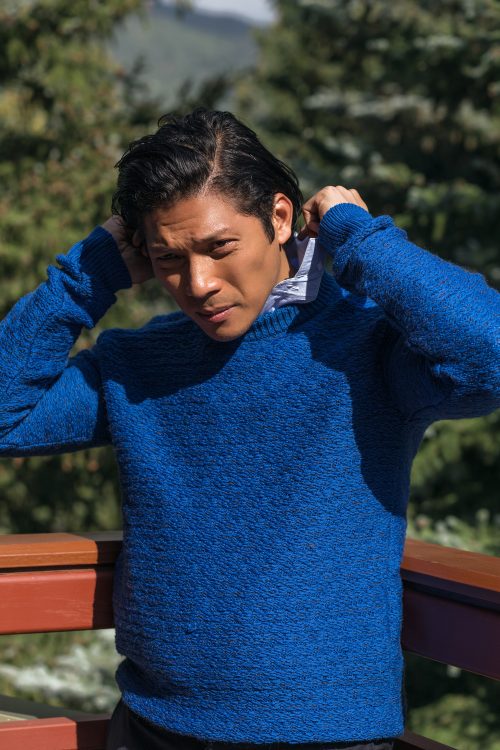 The concept for Revolution Precrafted only came to fruition in December 2015 and in under three years, the company has raised investment over US $1 billion, the first Unicorn in the Philippines, sitting comfortably amongst its peers: Uber, Airbnb and Deliveroo. Robbie's vision for Revolution Precrafted is to be truly global, with a set goal to be in 85 countries and go public by 2021.

Robbie confirmed excitedly, "Yes. We have set several milestones for our financial program and we are exceeding them. We are presently in 27 countries and we have surpassed our initial target of 25 for the year."

Robbie aims to be the "IKEA of home building", cutting the timeline of building a new home down to three months as opposed to two years as the majority of components have already been fabricated, ready for assembly at the site. The tedious task of designing a home can take up to a year on average, there is now the option of choosing a designer home from the works of the most revered award-winning architects and artists.

It was interesting to discover what inspired the concept design in regards to the type of building development, Robbie elucidated, "Our design inspiration comes from what the market needs and what the market wants. We take inspiration from the combination of various architectural styles popular in the area where our developments are being built. For example, if we have a project in the Caribbean, we try to incorporate classic Caribbean style with modern, contemporary designs to have the best of both worlds."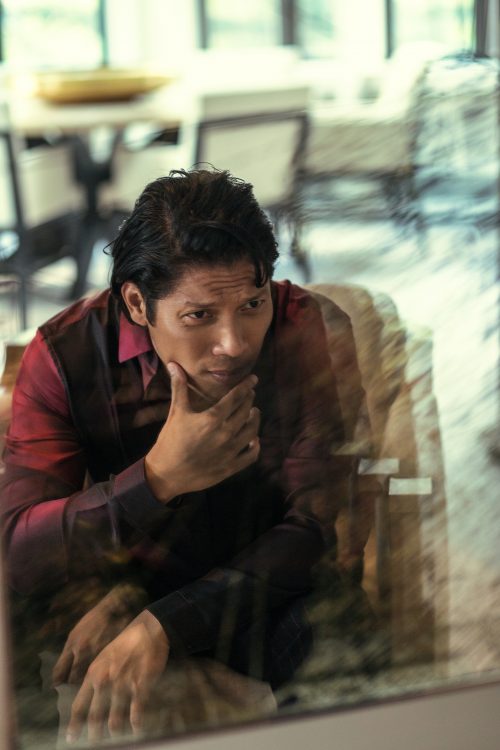 Robbie's prefab concept also ensured that sustainability and the environment played an important role in the company. He said, "As a supplier of homes, we are very conscious of the need to make homes while keeping our carbon footprint low. Our homes also feature a lot of glass, which reduces the need for lighting. Prefab homes can also be adapted to the weather so there's a chance of reducing the need for a heater or a cooler."

Robbie also wants to explore other areas using prefab technology. He expressed, "Schools, clinics, hotels and offices using prefab structures. We want to build schools especially to give back in our own way and this is one area where we can contribute."
Revolution Precrafted has grown to over 1000 employees with Robbie adopting a military leadership approach to his employees whereby he has been known to wake his team up at 04:30 am.

Robbie laughed and set the record straight, "That's an exaggeration but yes, the point is I start my day at 5 am by sending messages to my team while doing some exercise. It helps my mind to focus on the tasks that need to be done during the day. I come to work at 9 am and hold meetings with all departments until 7 pm. I feel that we have a great setup where any employee can directly approach me at any time of the day. This keeps processes easier. And we get things done faster."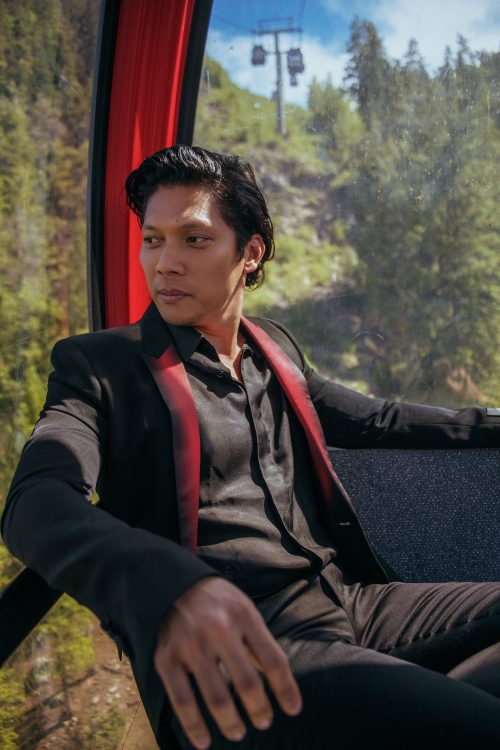 One of Revolution Precrafted's current projects is the incredible US $1.1 billion Batulao Artscapes, the world's first livable art park, an expansive artventure community and livable art park with designer homes and world-class vacation amenities. 
Batulao Artscapes is set in 140 hectares of raw outdoor beauty in the south-west of the Philippines and nestled in between the bucolic mountains and the idyllic beaches that bring in five million tourists annually. Residents will have incredible views of the picturesque landscapes that surround them, as well as a man-made lake, man-made beach, a clubhouse and an art park as part of the luxuries offered on the impressive one of a kind estate.

Robbie revealed further, "We are offering curated homes designed by a majority of our revolutionaries. We also launched the Revolution Flavorscapes in Pampanga, where we are expected to deliver 14,000 homes in the next three years.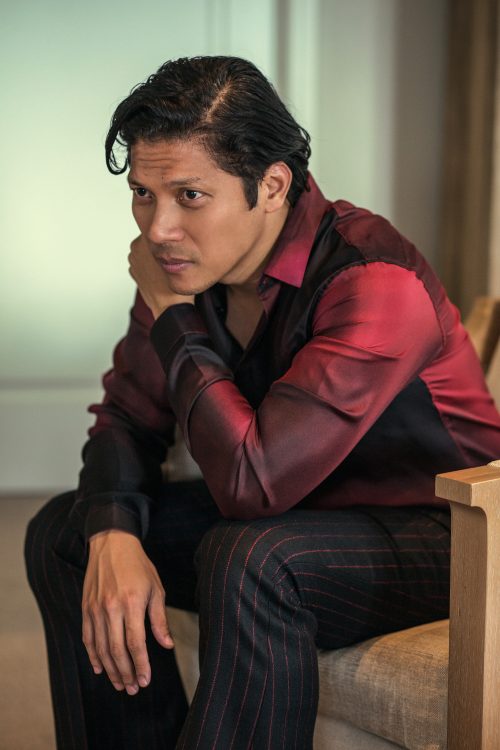 He continued proudly, "Overseas, Revolution has a total of approximately US $9 billion developments across the world including big-ticket projects such as the $3.2 billion World Islands project with Seven Tides in Dubai, and the $1.2 billion Okkyin project in Myanmar and projects in Spain, Cyprus and Finland."

Naturally, Revolution Precrafted has partnered with Century Properties to create Batulao Artscapes, Robbie explained, "Revolution Precrafted's partnership with Century Properties was our initial partnership because of both companies desire to offer something new in the local market. That is the only development we have with Century Properties for now."

He continued, "Revolution Precrafted is an agnostic company, able to work with any developer around the globe. Since that project, we have launched more than 40 others including four big public companies."

Robbie's quest for creating very design-led prefabricated properties comes from his most extravagant hobby – art. His own impressive residence in Manila doubles as a museum with his ever-expanding art collection including works by illustrious artists such as Mark Rothko, Jean Michelle Basquiat and Damien Hirst.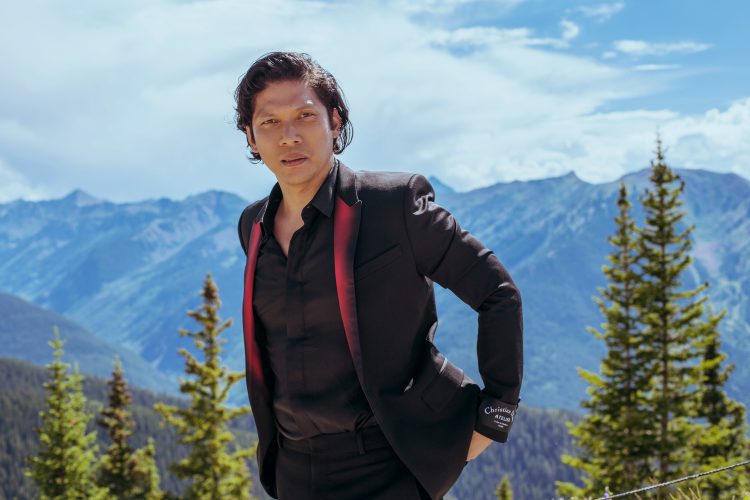 Robbie has also commissioned esteemed artists including Julian Schnabel, Marilyn Minter and David Salle to create pictures for him. He is one of the world's youngest and notable art collectors of international modern and post-war contemporary art and has received a number of awards to add to his list of accolades.
The next step for Revolution Precrafted is planning for a Series C funding round next year, the company's third injection of investment capital now that they have established themselves as a viable business.

Robbie explained further, "That's correct. We are looking into a series C funding next year in order to support our brand extension and expansion initiatives. We have a lot of things that we want to do. We always want to keep growing and thinking of new revenue streams. We are also doing an STO and doing subsidiary funding."

When asked about what his plans are once he's achieved his goals for Revolution Precrafted, Robbie immediately responded with a glint in his eye, "Create more disruptive companies."

@robbieantonio
revolutionprecrafted.com