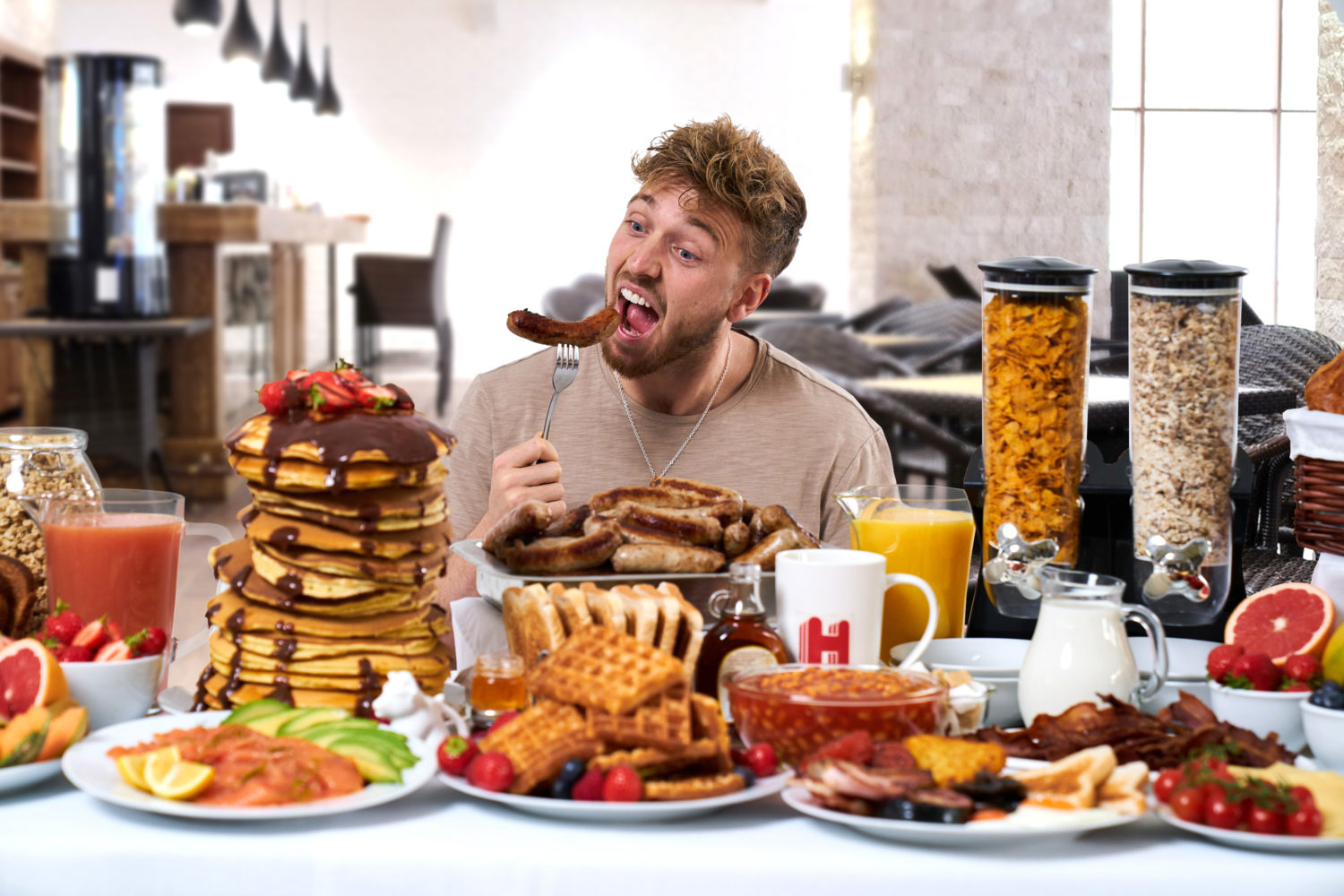 Have you been contemplating a career change? If you are looking for something more suited to your love for the breakfast buffet, then the role as Chief Buffet Officer with Hotels.com might just be your dream job.
Hotels.com have teamed up with the biggest prankster on social media, Made in Chelsea's Sam Thompson to recruit the person for the role. If you are successful in obtaining the job of the Chief Buffet Officer, you get to enjoy 10 hotel night stays' worth £5,000, enabling you to go around the world and try the best buffets out there.
Sam who has his eye on the role said: "I did a shoot recently with Hotels.com and they were very cruel. They made me stand in front of a buffet and they know that breakfast is my favourite meal of the day. We were on this really fun shoot where we were creating videos and fun stuff for the Chief Buffet Officer campaign and they asked me to pick up this perfectly cooked sausage and just smell it. I was like, it's late morning and you've put me in front of this huge buffet and I am not allowed to eat one morsel of it. I was holding a grudge with them about that."
A recent study by Hotels.com revealed that 62% of Brits get up early to secure their breakfast and beat the queues, whilst rather surprisingly, a staggering 85% admitted to sticking to what they know and tucking into beans on toast as part of their buffet breakfast.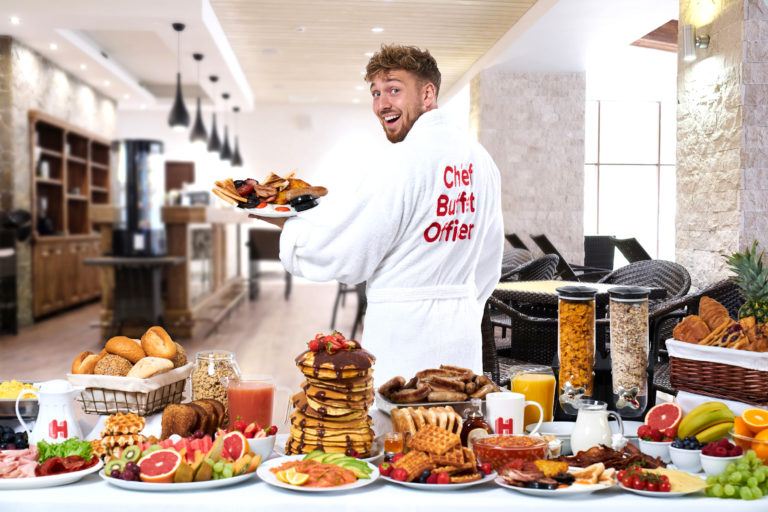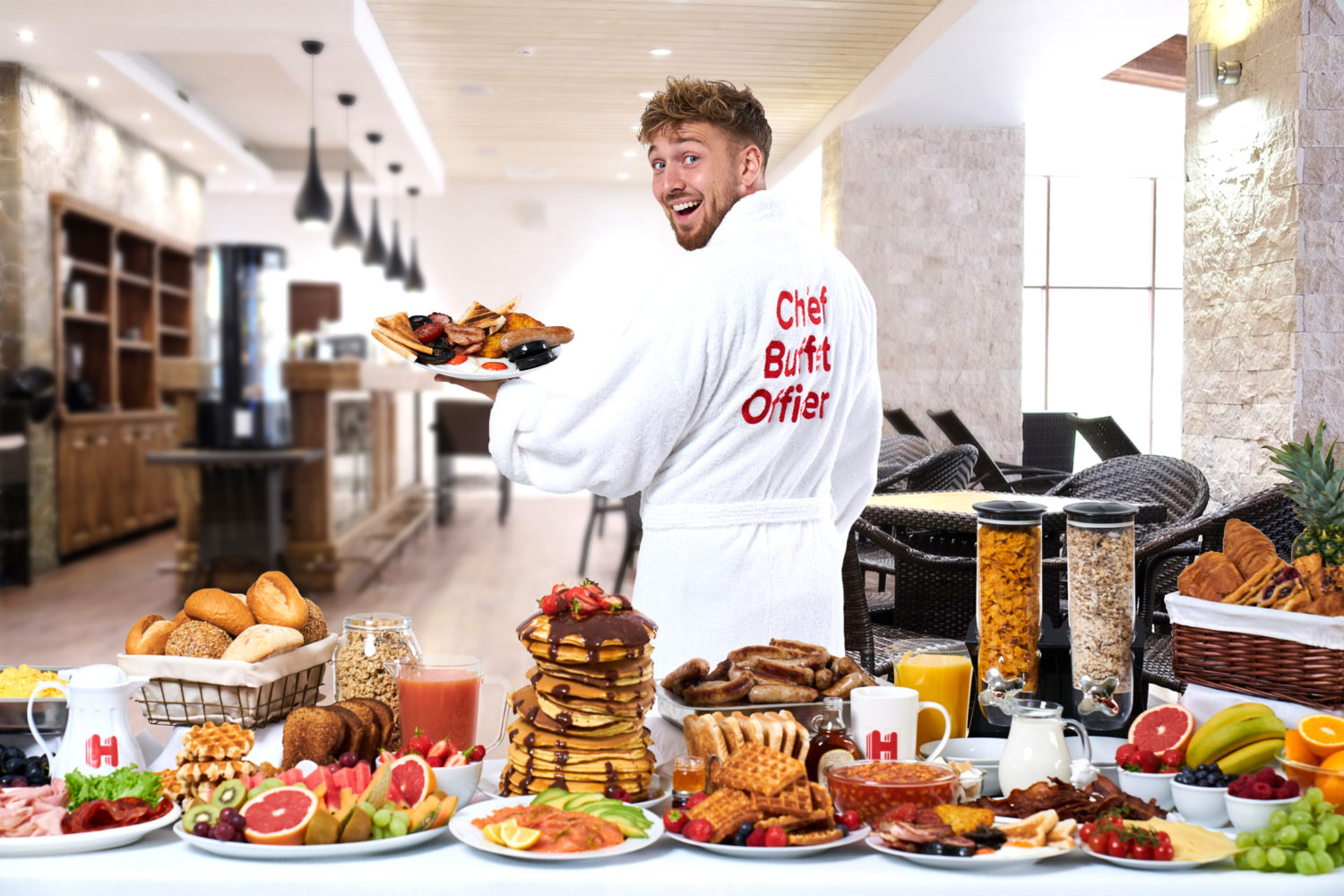 Sam, who admitted to going up to the buffet at least three times said: "I go for a full English breakfast with all the trimmings. I am talking about fried bread. We don't always get fried bread in the game anymore. But I want eggy bread on top of that fried bread and then I want an egg on top of that as well."
"I am also a bacon connoisseur, so I want the crispy stuff. I wake up early for a buffet so I can get the best of the best. I want the scrambled egg when it is the best scrambled egg, not when it's been sitting there for a while. I am an early riser just for that reason."
As breakfast buffets are slowly being reintroduced again as part of a hotels breakfast experience, Sam admitted: "I have judged and been judged. There is no hiding place in the buffet, but I have made friends there. I have bonded with people over a third trip and I've been scowled at for a fourth. You never know who you are going to meet to be honest. My girlfriend would tell you that I go up too many times. She says I always leave her behind for the buffet."
With Sam racking up millions of views with his creative pranks and often unforgivable acts of mischief against his girlfriend, friends and family, he makes a point to be thankful for all of those people who enjoy and laugh at his content. He said, "I am really happy about that. Do you know what? It is so nice to hear people say nice things about my videos. That is what Instagram is made for."
He continued, "I got so bored and was looking through TikTok during lockdown and everything I would see, I just thought 'God I would love to do that,' and then thought oh wait I can. I don't know how I still have a girlfriend or how I've got a sister still or a best mate called Pete. I don't know how I have anyone. They have PTSD from all my pranking. Now things have opened up they keep saying 'You are never seeing me again.'"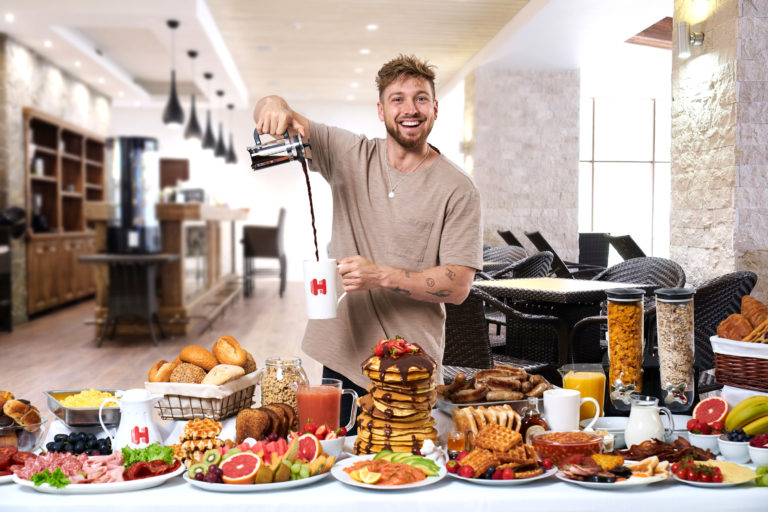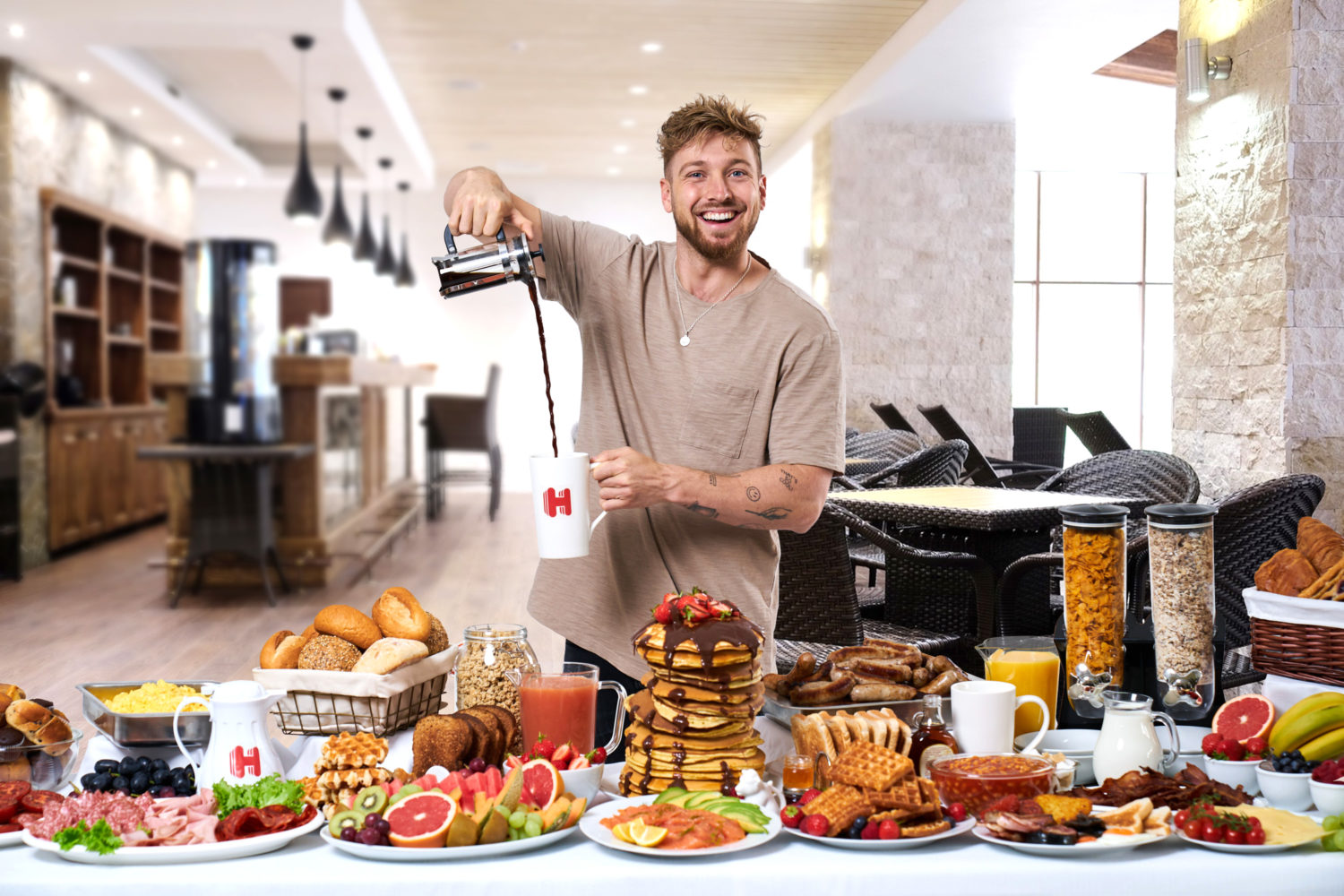 Reminiscing on Sam's first triumphant attempt at humouring his nearly two million Instagram and TikTok audience, he reveals, "The first video I did that I thought was quite funny was back when I was with my ex-girlfriend. My sister was away and on all these holidays with her now husband Ryan. They were posting all these really coupley things and couples workouts. Just these embarrassing things. So I copied one of these videos with my then girlfriend and it blew up. People thought it was hilarious because everyone else was annoyed about Louise and Ryan being away all the time as well. I thought to myself and realised that I wanted to create more videos that were fun. Instagram for me is not a platform for photos. Instagram for me is about having a laugh and it has really grown." He chuckled with a cheeky grin. "Now, my girlfriend hates me."
"Pranks, I have a couple in mind." He pulls out a mega-phone and shouts. "This is coming out in front of Pete when I next see him. It's a very nice time now when we can see each other and hug. So I can't wait to use this on him."
To enter for a chance to be named Chief Buffet Officer visit https://uk.hotels.com/page/CBO/