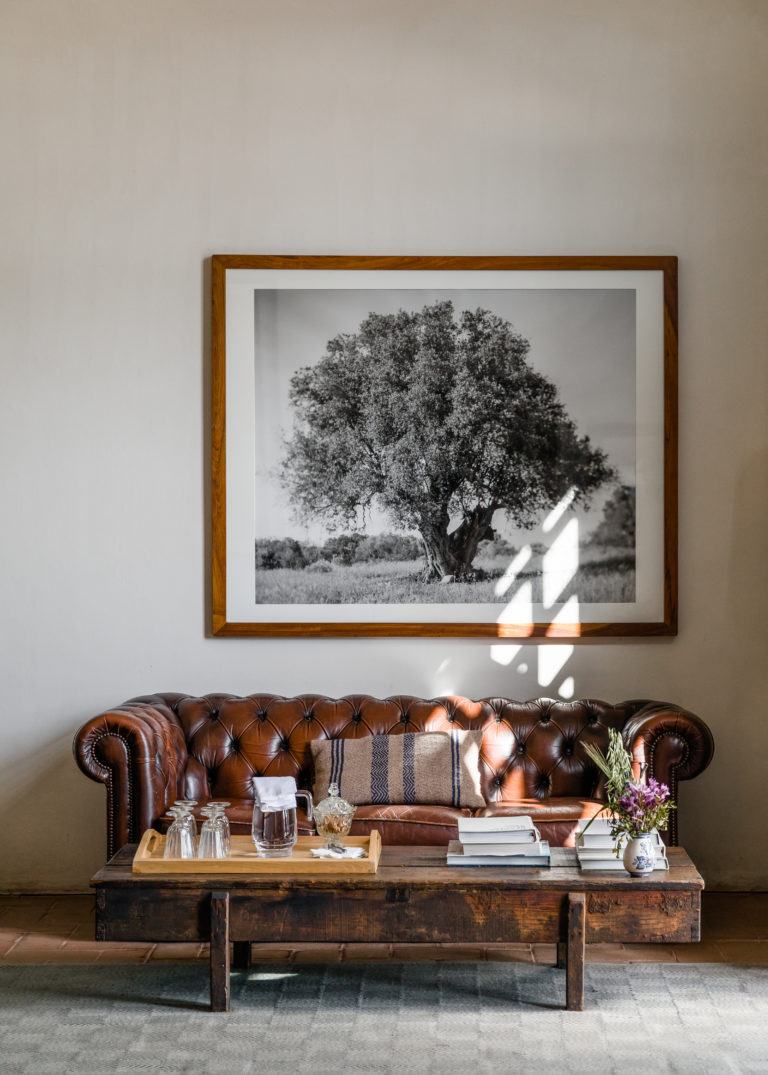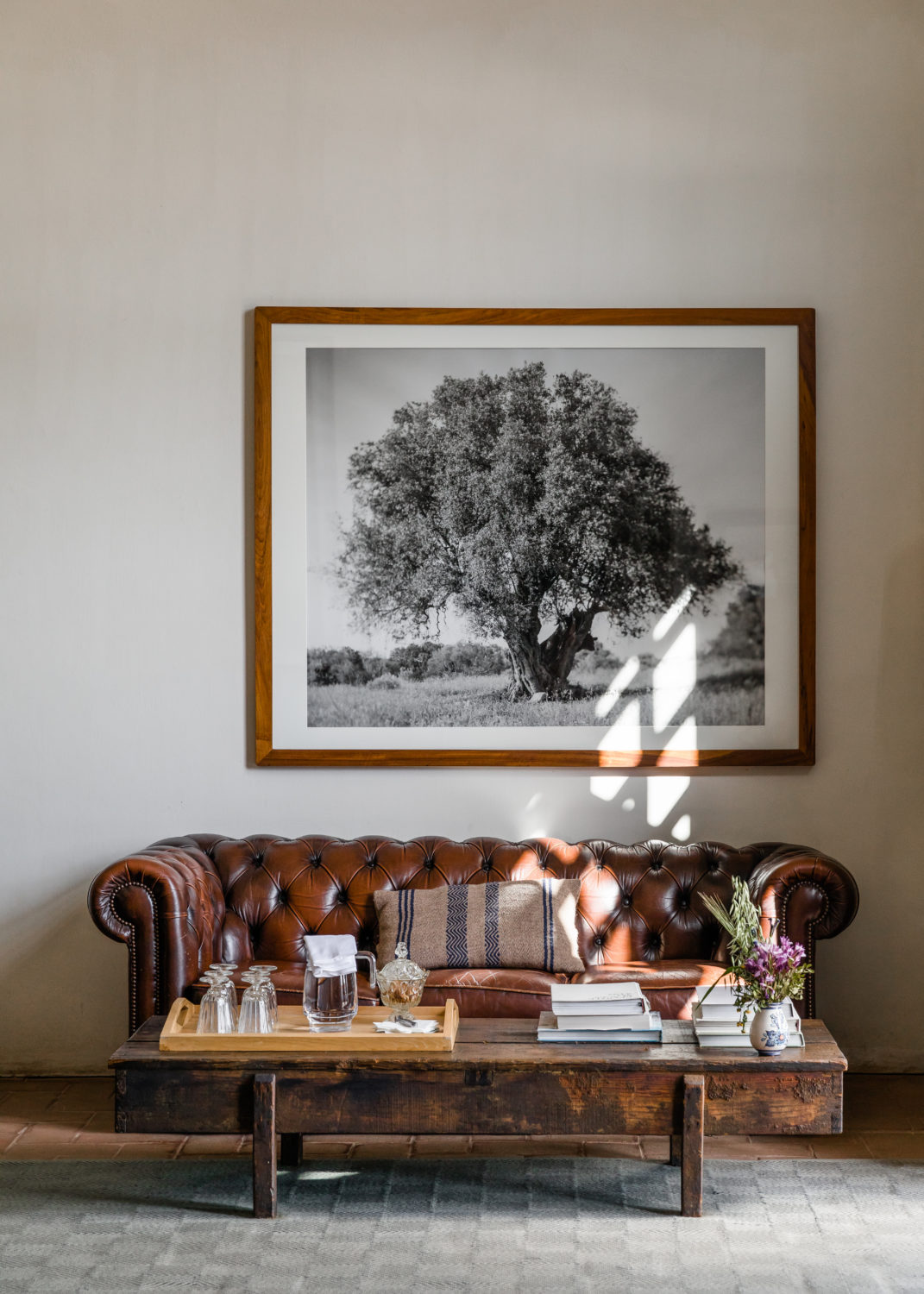 Portugal has been the darling of the British holiday maker's scene for time immemorial, and why on earth shouldn't it be? It is the perfect combination of history, culture, wines, gastronomy, beaches, countryside, cities brimming with life and restorative zeal – a veritable paradise for a world weary holiday-maker looking for European zen. Our fascination with this remarkable land dates back to 1386, marked by 'The Treaty of Windsor' officially allying our two nations. Rather pleasingly, this codified alliance is still in existence, making it the oldest political bond in the world, ever. What a splendid back drop to set our scene, which, this time, takes us to Alentejo.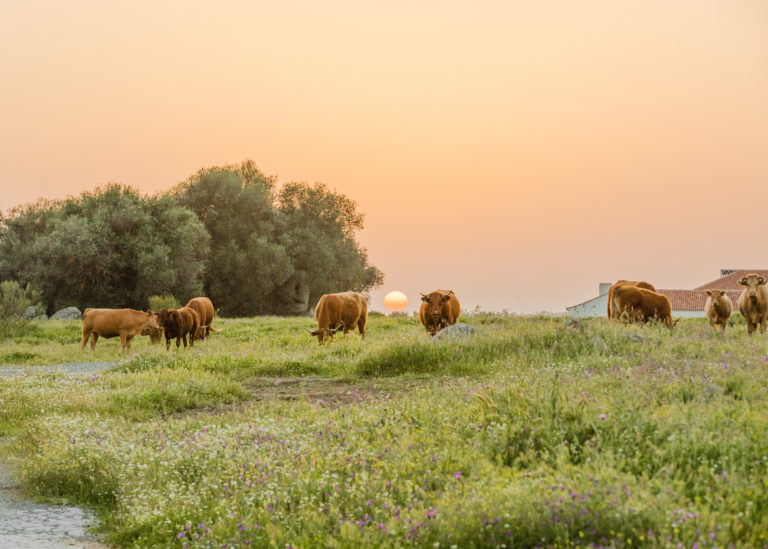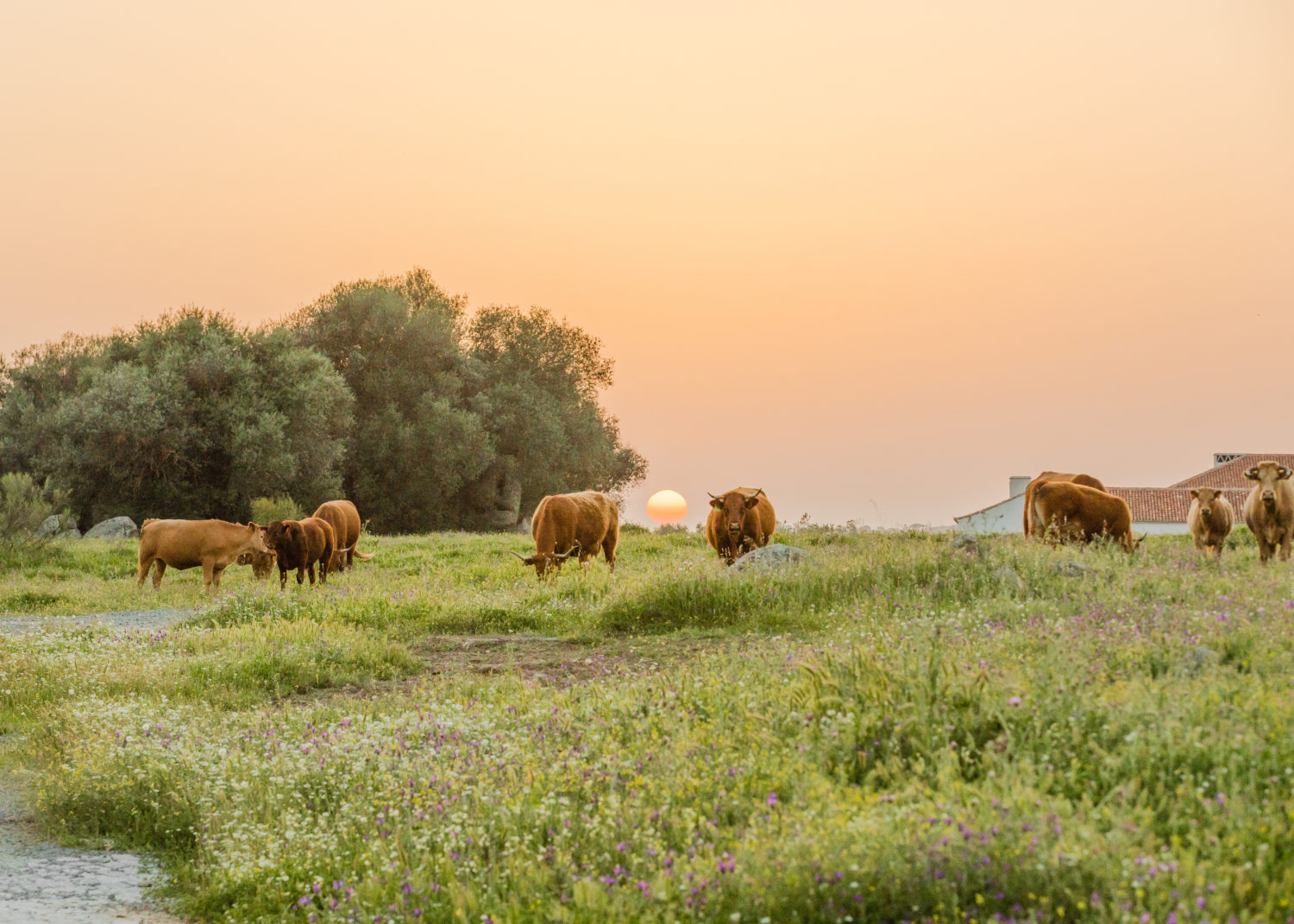 This region on the East side of the country has often been referred to as one of the most relaxing places to go in Portugal, certainly as my taxi sped through seemingly endless vineyards, fields and forests I could start to feel this for myself. The drive is just an hour and a half odd drive from Lisbon, Portugal's bustling capital, but during this is a journey it feels like I am, in fact, moving backwards in time. The scenery around me is steeped in truly ancient history and is dotted, most notably, by extraordinary Neolithic boulders, dolmens and ceremonial standing menhirs. The sun has toasted the grass golden and baked the earth dry, great rivets are scored in the highly fertile soil from which the vines of this region so proudly spring. It almost feels as if I have stepped into a Salvador Dali painting.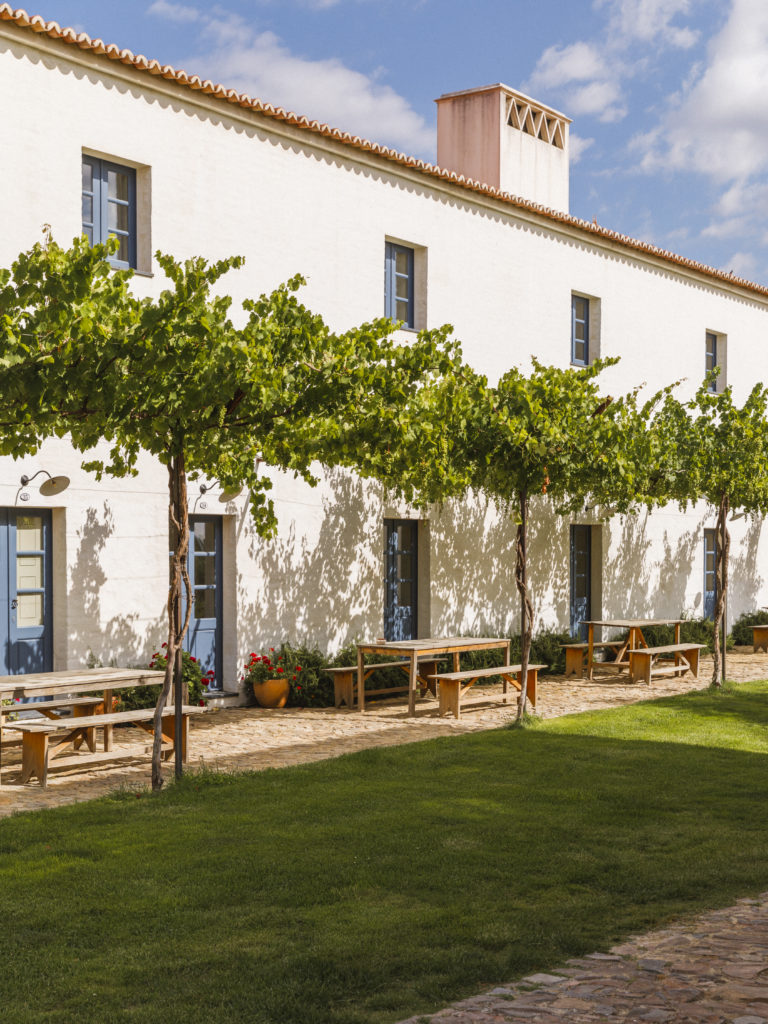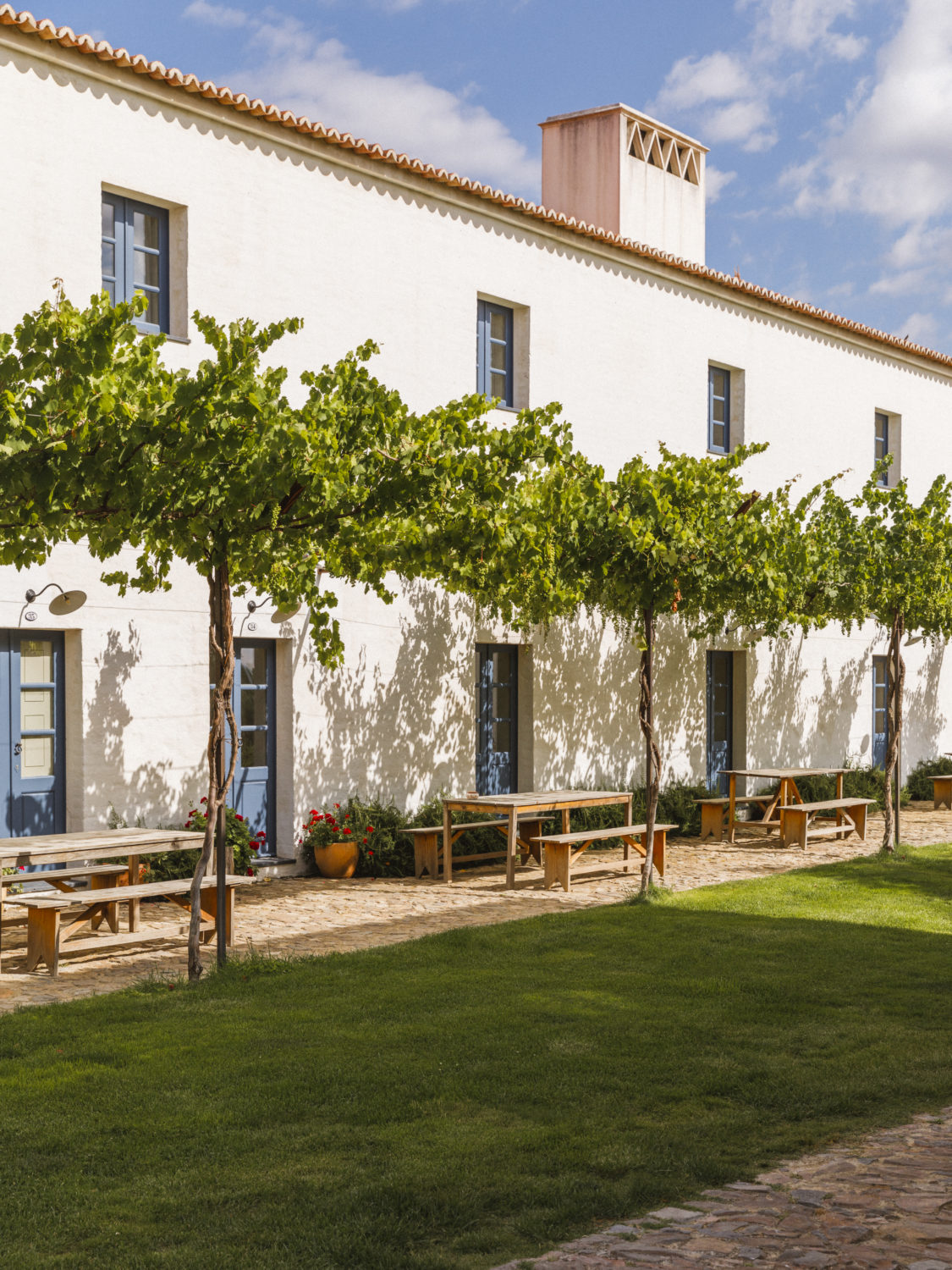 My destination is somewhere rather special. São Lourenço do Barrocal is an extraordinary, five-star hotel set in the very beating heart of this breath-taking, Neolithic backdrop, just down the road from the remarkable, historic hilltop town of Monsaraz. This is a hotel which puts enthusiastic, polished service at the very top of its extensive list of priorities and guests are welcomed like family returning home from far afield, I practically felt like the prodigal son returned when the Van Wilder memorial golf buggy collected me from the bottom of the drive way to spare me the short walk to the reception to check-in in the searing heat.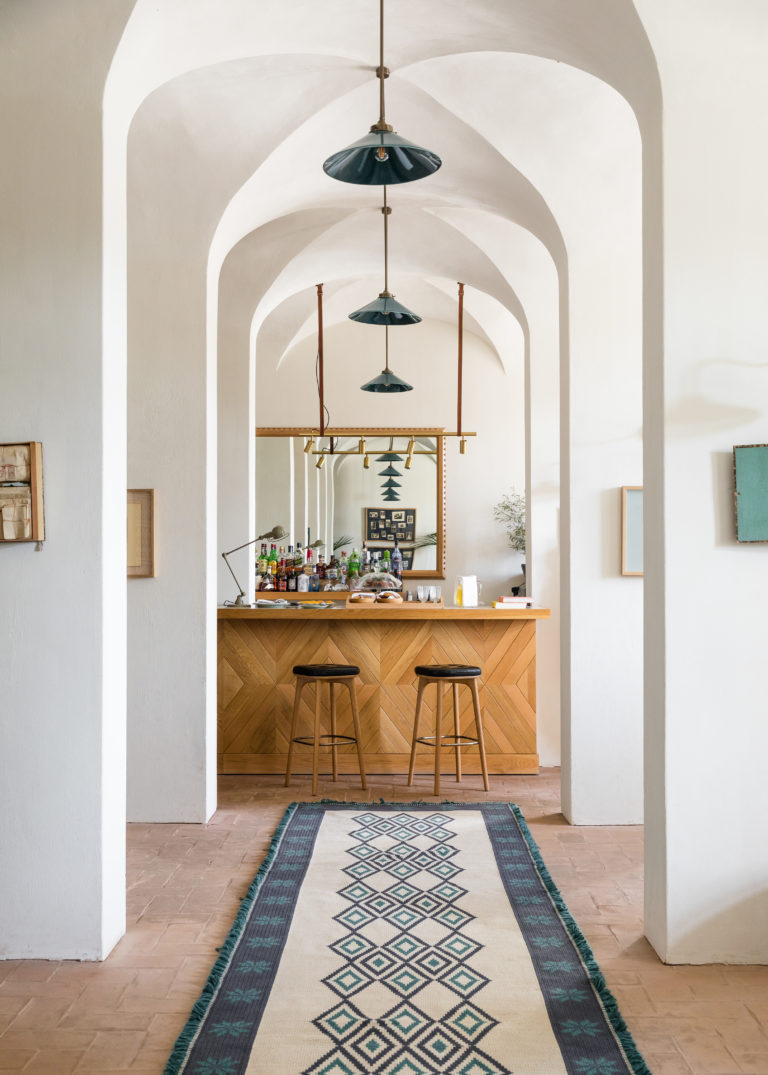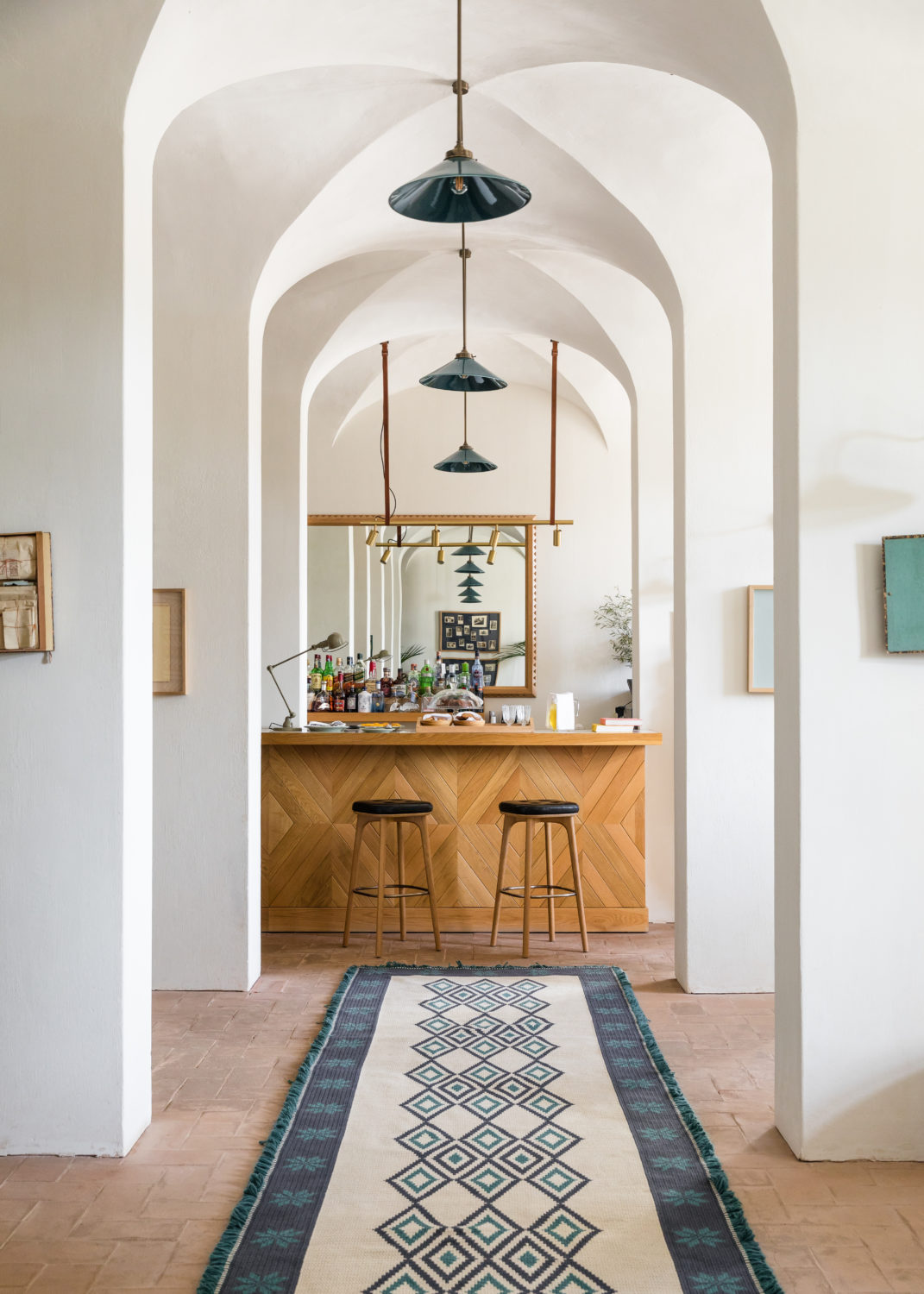 At the risk of getting too misty eyed about it, São Lourenço do Barrocal is really more than just a place that you come to lay you head, eat well and catch some much-needed rays by the pool. It feels like a home from home, somewhere that actually heals you from the inside out and the reason is clear. It has been in the same family for more than two centuries, and that sense of warmth, comfort and feeling exceedingly welcome presides above all else.
Original barns, grain stores, out-houses and live-in worker's lodgings have been methodically converted into luxury hotel rooms, suites and cottages with simple yet immaculate taste. The décor perfectly straddles contemporary requirements for a luxury hotel, whilst still paying tactful and reverent homage to the origins of this slam-dunk of a hotel. Beautiful handmade rugs, sourced locally, are strewn over the terracotta tiled floors, and pristine, snow white bed linen adorns every room room.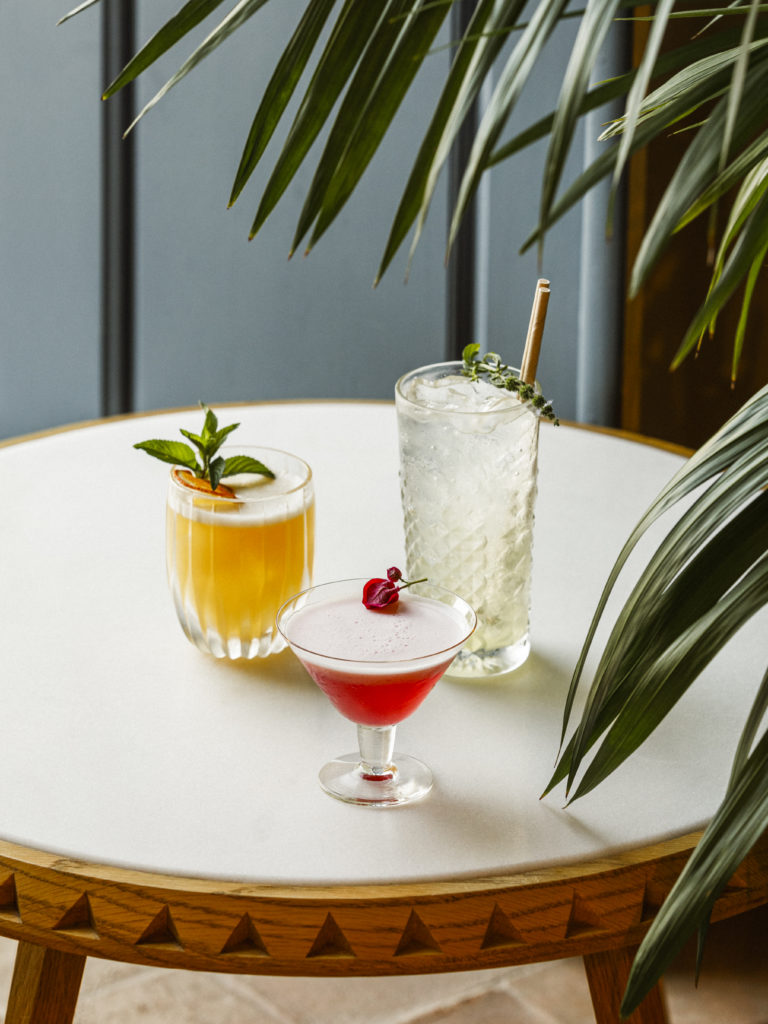 My own suite included a spacious open plan kitchen and sitting room, with a gorgeous rough oak dining room table on which stood a bottle of the estate's own spectacular wine, chilled and ready for my arrival with a hand written letter welcoming me to this little oasis of tranquillity amongst the olive groves and contemplatively swaying vines.
The hotel's visitors represent a charmingly eclectic cross section of travellers. There are those who are there for the food and wine, those that come for the sun, pool and spa, and those who are there to reconnect with nature; for this is a place that feels intrinsically linked to its surroundings in a deeply authentic way. The hotel has its own perfectly kept stables, and horse-back rides through across the estate that meander through the menhirs and around the 1,000 year old oak trees, are easy to arrange.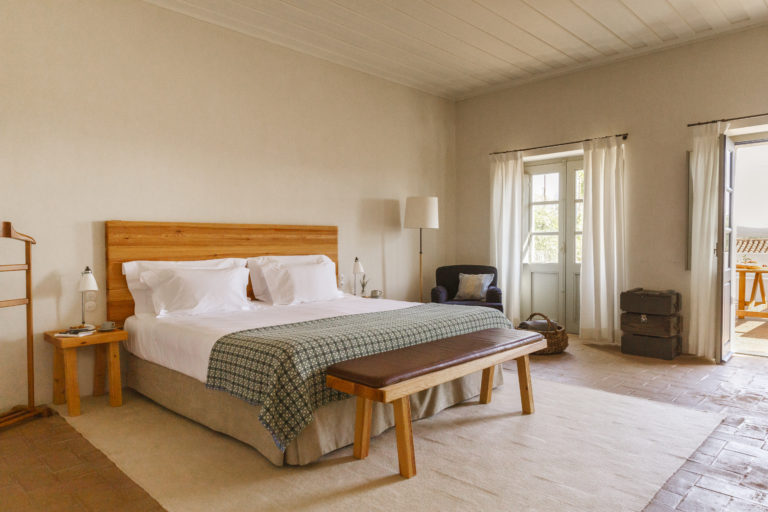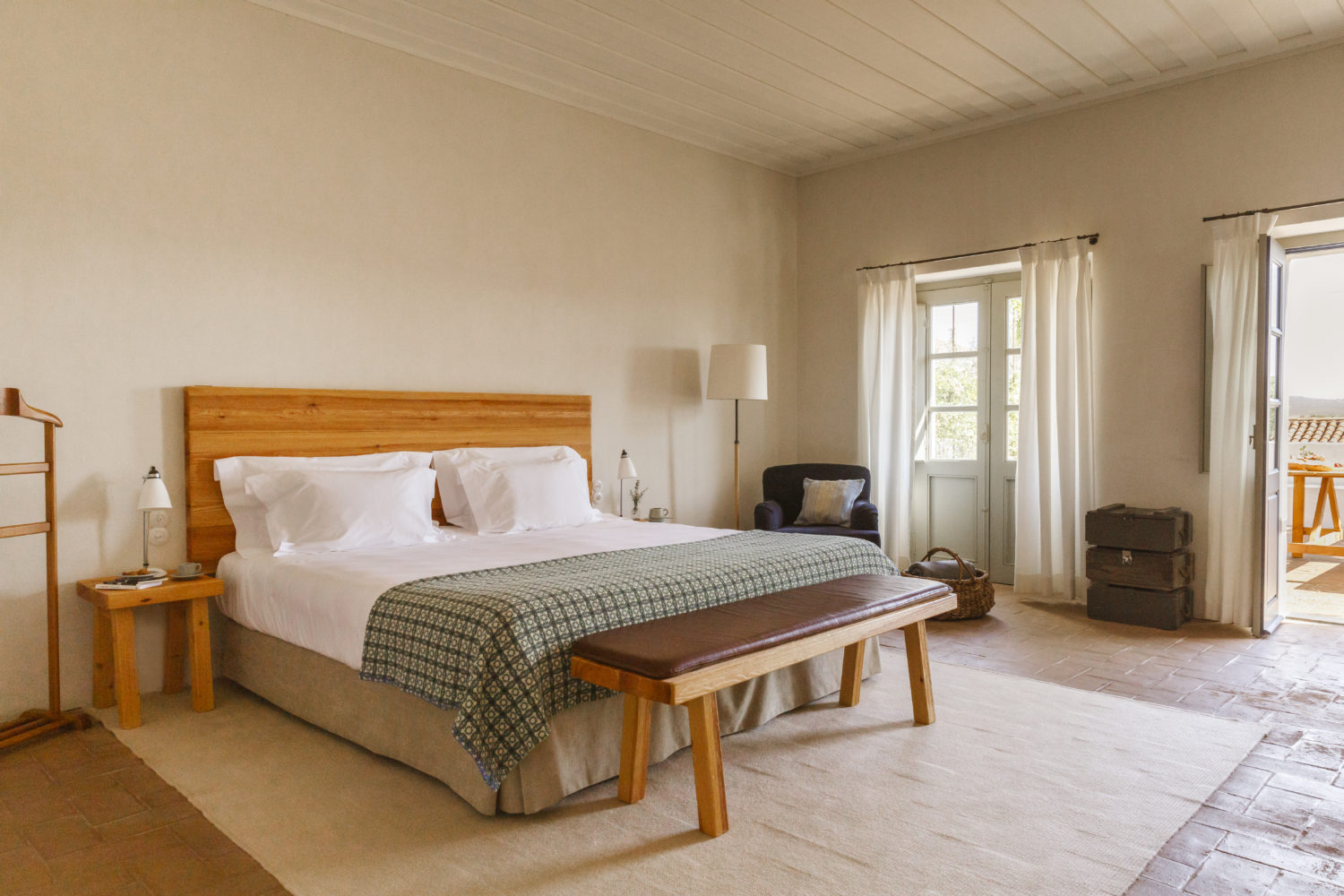 If you feel your calling is more towards the gastronomic camp then rest assured, your prayers have been answered. The hotel has plenty of culinary offerings to suit every palate. The pool bar is, as it says on the tin, pool adjacent, and serves light, fresh, seasonal classics – with a few rolling favourites like the exquisite Barrocal burger, or the Tuna steak sandwich. The hotel bar, meanwhile, knocks up some breath-taking cocktails but with some well chosen nibbles to pair, like the local charcuterie and cheese board or the local, organic veal croquettes.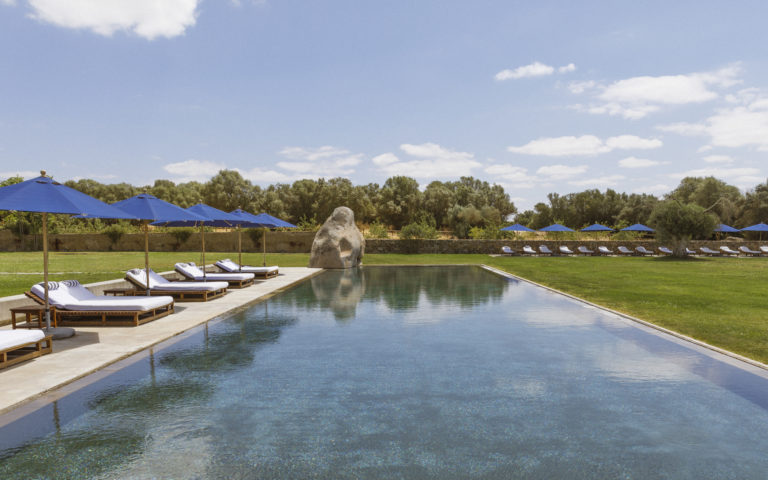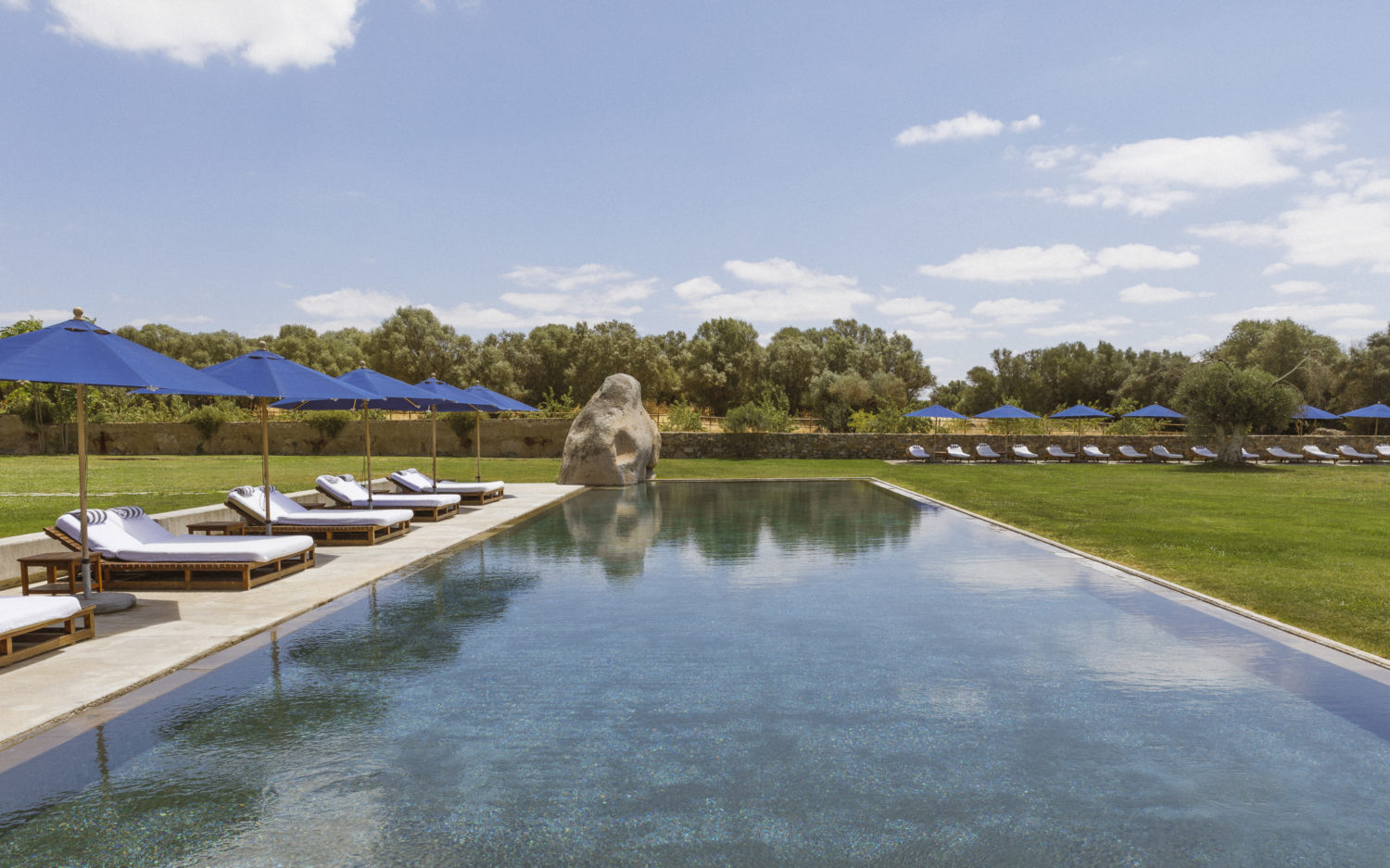 The main 'São Lourenço do Barrocal' restautant is a tour de force of seasonality and regional dishes which truly embrace the 'farm to fork' spirit. Each and every month the restaurant works hard to make sure that the very best local fare features on the restaurant's menu. In the heat of August, I dined outside, serenaded by the cicadas, but come the cooler months, guests migrate indoors to eat by the cosy, crackling glow of the open fire, which us surrounded by photos, ornaments and objet-d'art from the farm, and family's, history.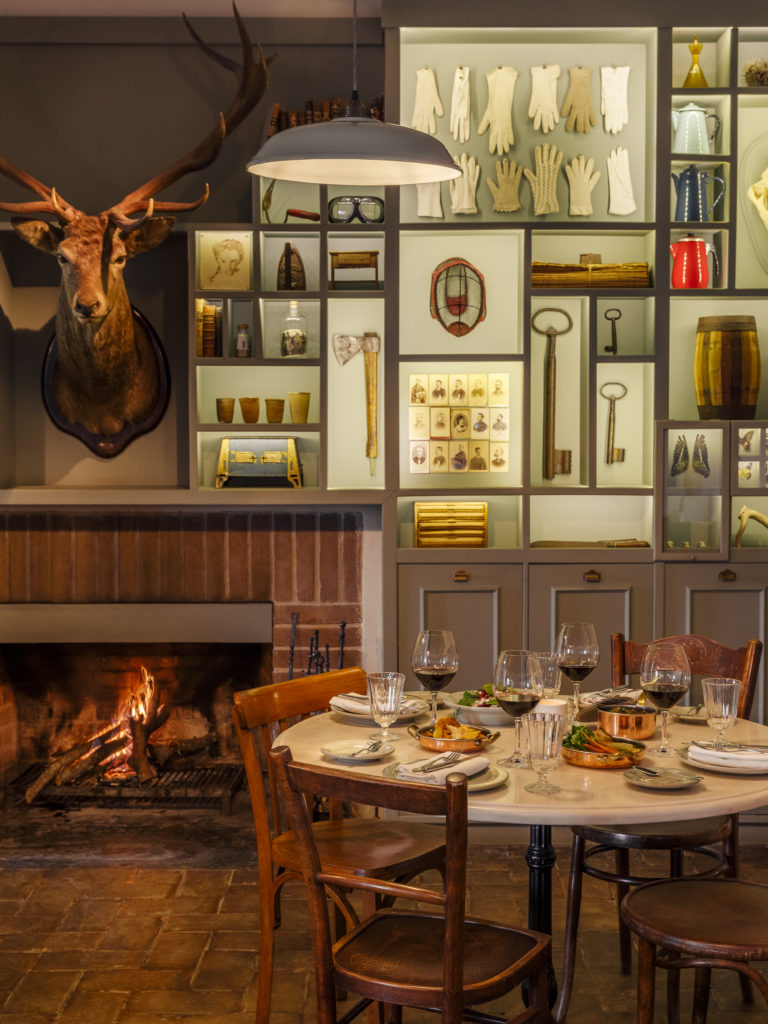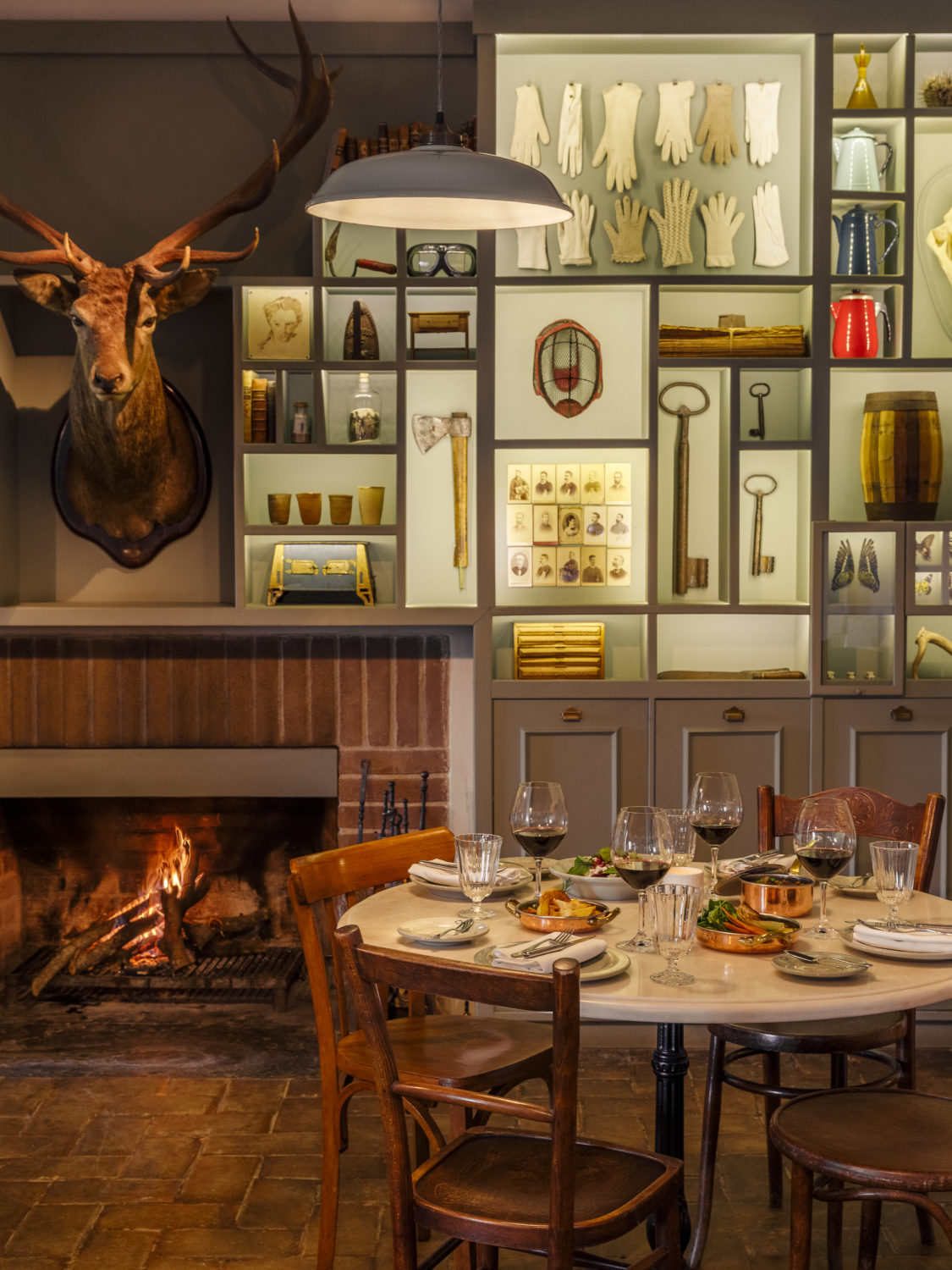 Final mention should go to Hortelão, my own personal favourite, for in this deliciously nepotistic world I'm permitted to shamelessly single what I feel is 'stand out'. This al fresco grill takes freshly prepared food to the next level. The informal, out-doors restaurant is located a few paces from the pool, in case guests have become so relaxed that they struggle to walk more than 20 metres. Dining tables with long, wooden benches teem with delighted diners tucking in to lobster and steaks, straight off the grill. Plumes of smoke from the barbecues wind their way lazily into the sky as day slips seamlessly into night – who knows which it is, it's hard to tell, or to care, when you're this relaxed.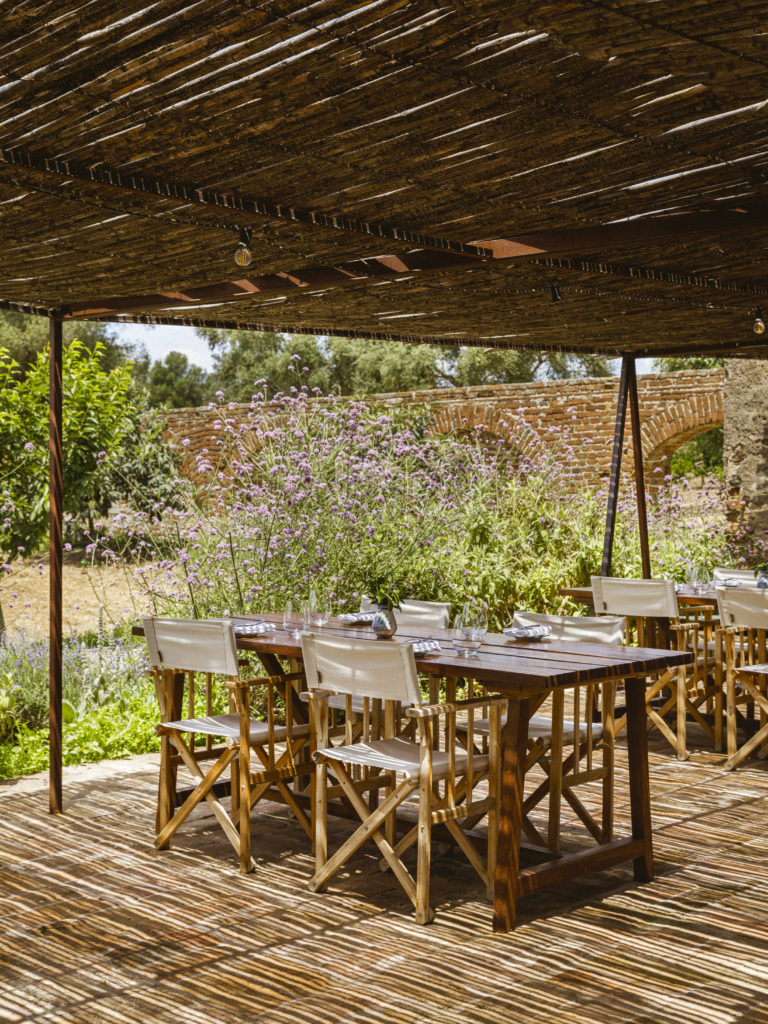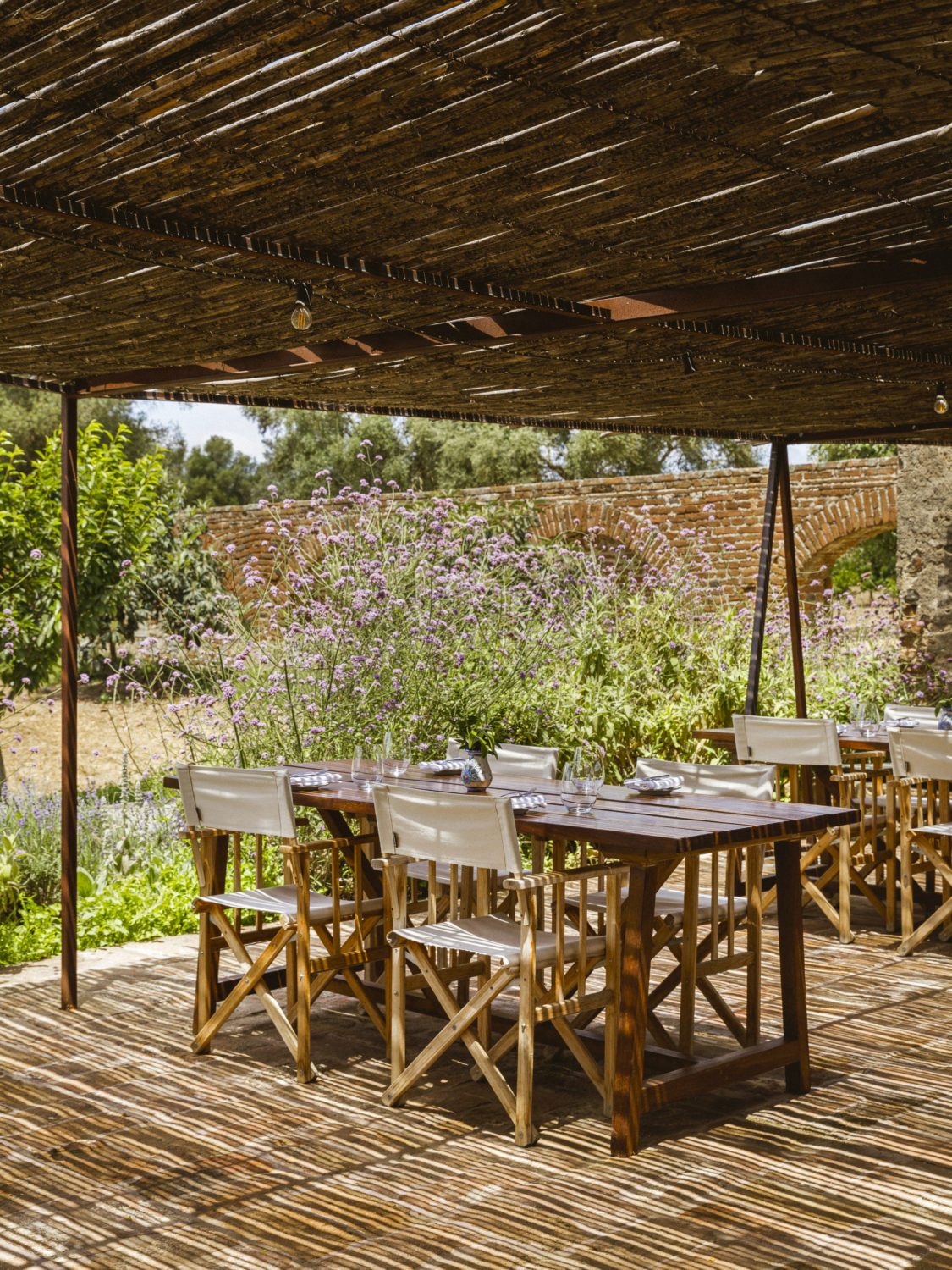 São Lourenço do Barrocal is one of the most extraordinary and memorable places I have had the good fortune to visit. I think its great strength lies in its wonderfully diverse offering; horseback riding, tours of the vineyards, tutored wine tastings, al fresco gastronomy, they even bring in an astronomer, complete with vast telescope, to lead irresistibly romantic star gazing experiences. The only bad part of my entire stay was the heart wrenching moment when I had to leave.
São Lourenço do Barrocal, 7200-177, Portugal