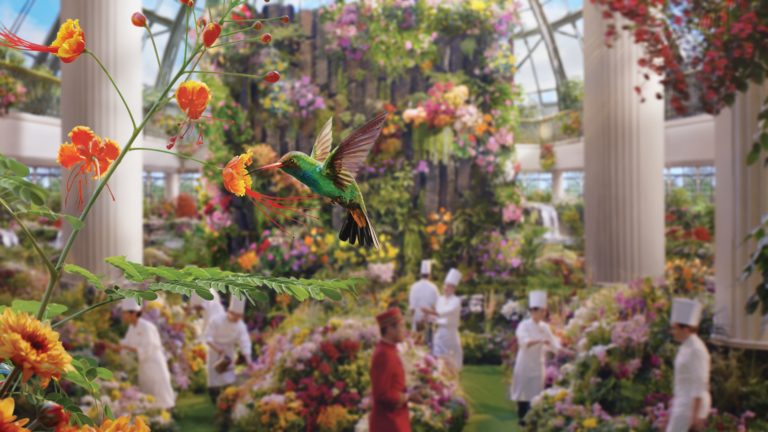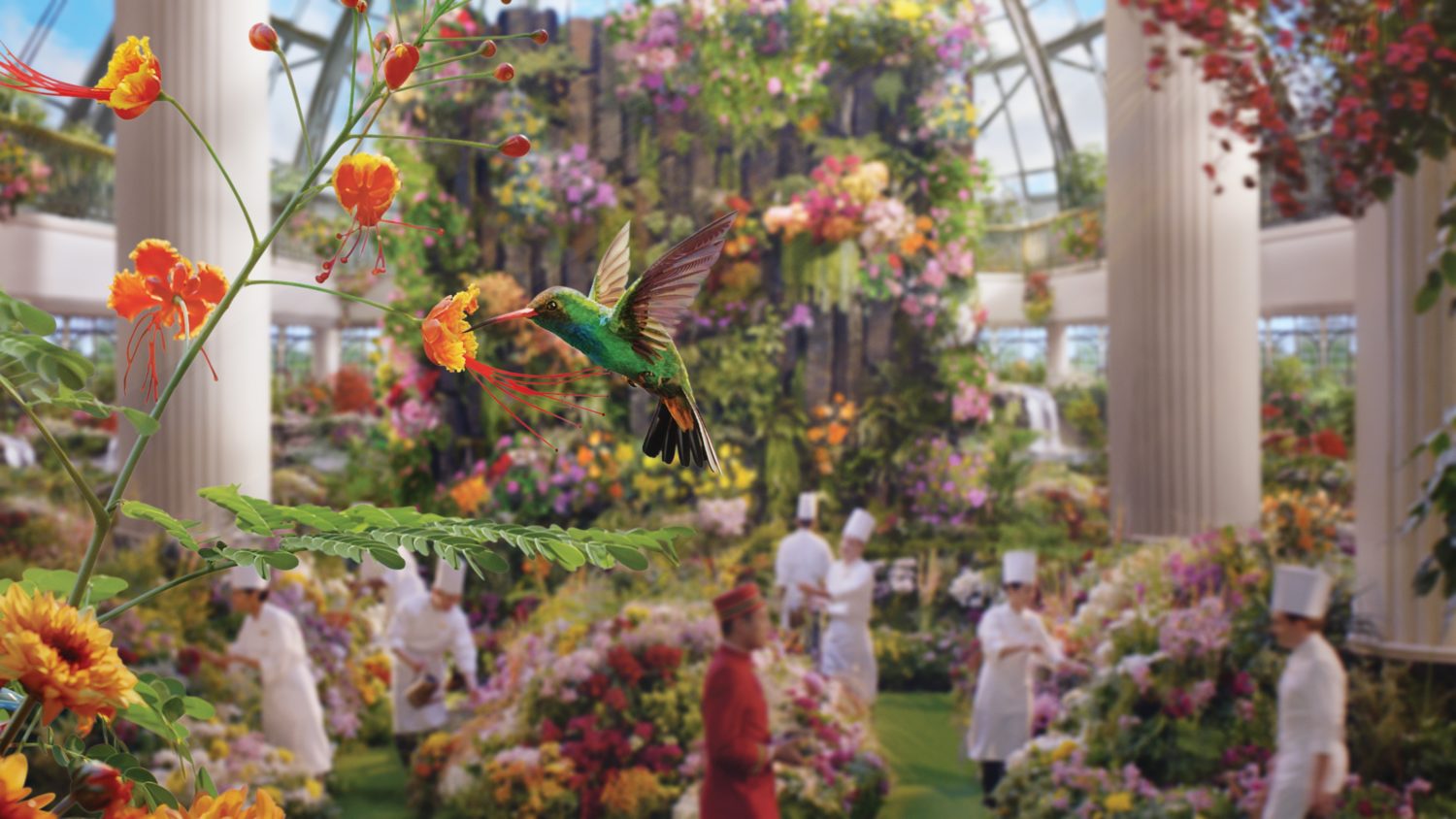 Shangri-La today launches its new "Find Your Shangri-La" global campaign, created to help guests find their personal moments of joy at the luxury hotel chain renowned for its delivery of Asian hospitality.
The initial part of the campaign is centred around a whimsical brand film that celebrates Shangri-La's commitment to providing guests with unforgettable experiences, showcased through unexpected moments of personalised and authentic service.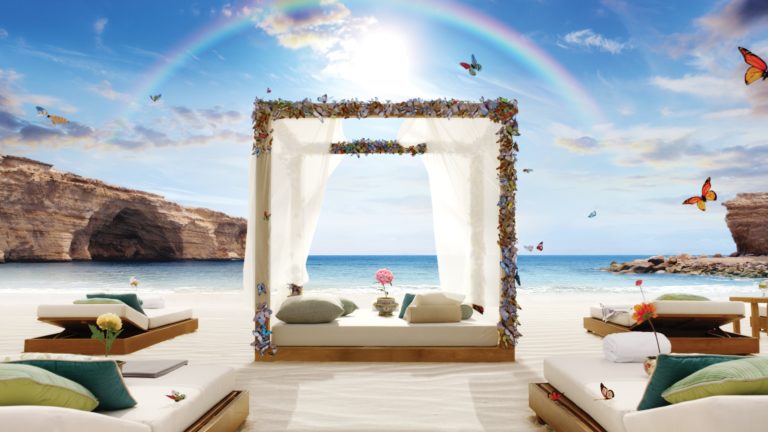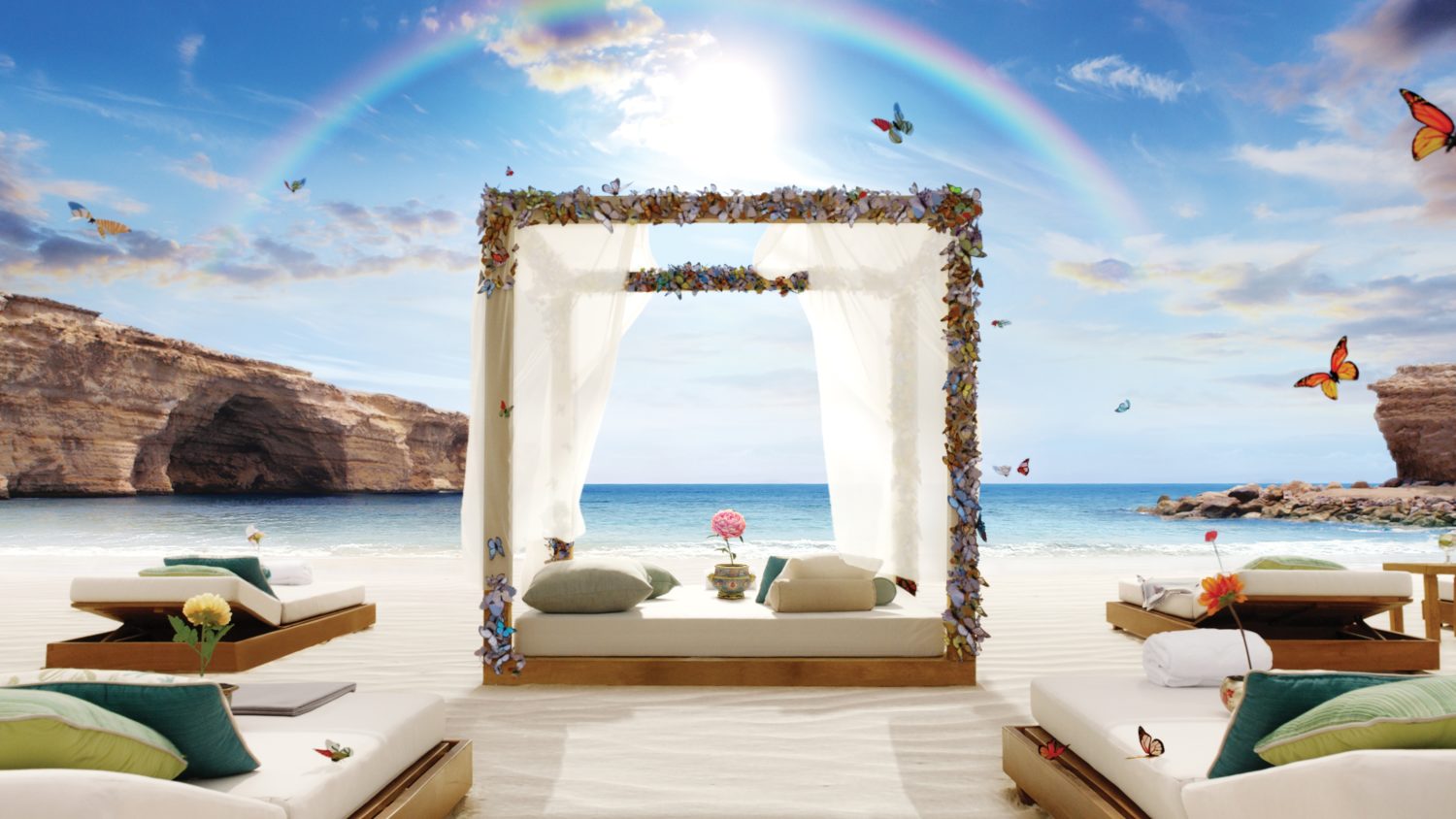 "At Shangri-La, we understand that each guest has a unique version of what it means to "Find Your Shangri-La", says Shangri-La Chairman Hui Kuok. "We have a rich legacy of more than 50 years in delighting customers and wanted to take this opportunity to highlight something that has always been part of us — bringing joyful moments to the people we host.
"The new brand film captures the unique way in which we delight our guests with special moments and treats through our warm, authentic hospitality. We are excited to debut our campaign with this film, alongside an array of immersive experiences that elevate our brand experience."
The film was developed in partnership with GRAMMY® award-winning director Dave Meyers who was worked with everyone from Ariana Grande to Kendrick Lamar.
To illustrate how guests can find their own Shangri-La, Meyers brought to life fanciful characters that represent different guest personas and chronicled how they found their happiness in various Shangri-La properties, showcasing the delightful, personalised hospitality experiences offered at each hotel.
"Shangri-La is more than a physical place", said Meyers. "It is a state of mind – a magical world that you can get lost in. Making this film has been a wonderful and inspiring experience for me to explore what 'Shangri-La' means to modern travellers".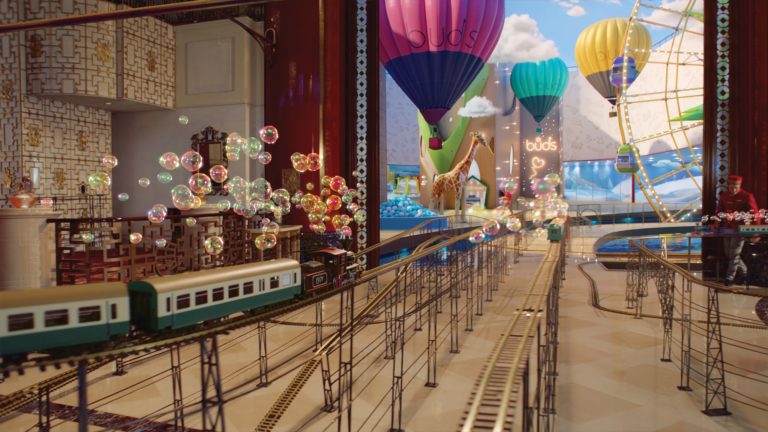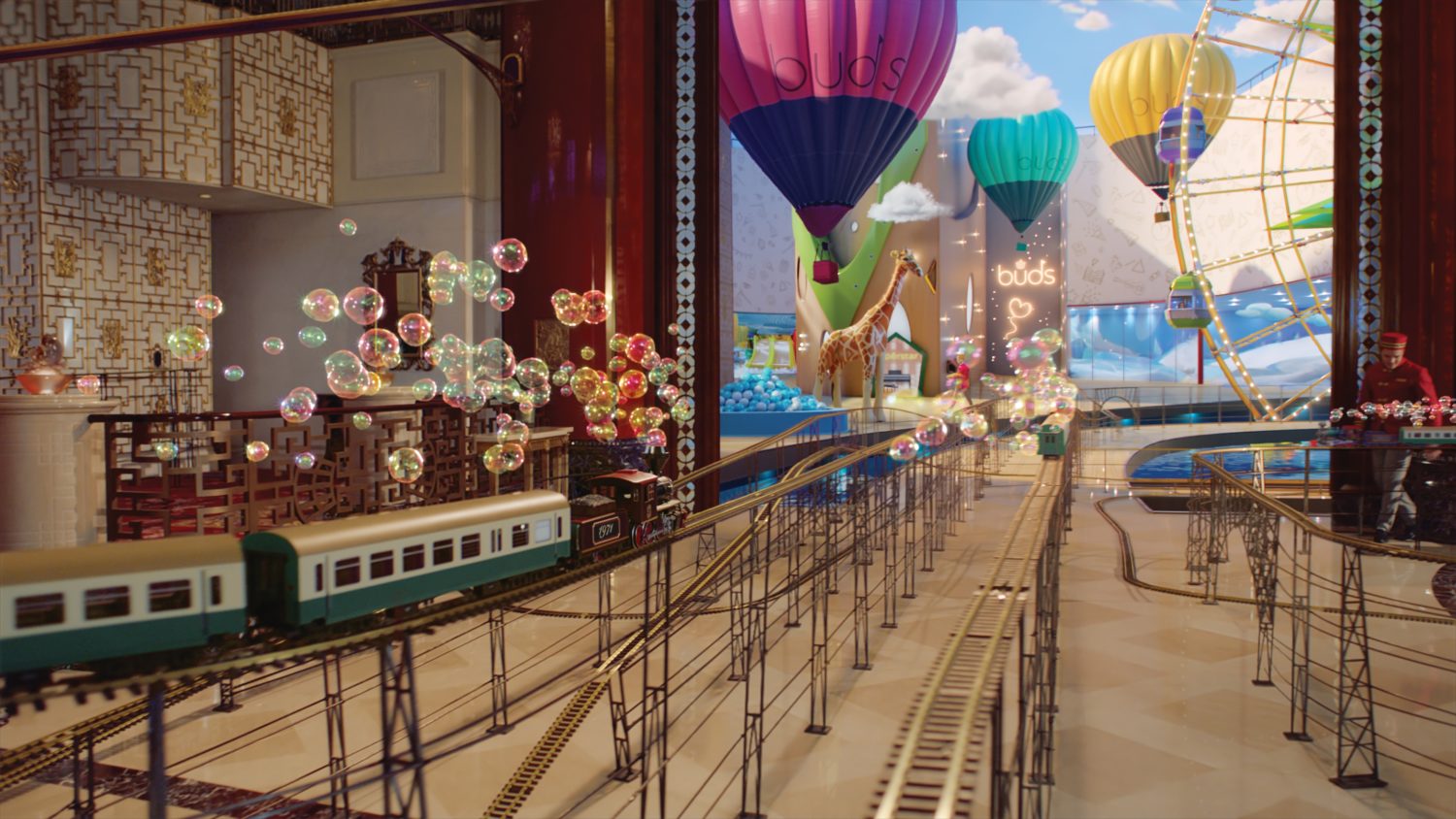 "Find Your Shangri-La" themed experiences at a variety of hotels…
To encourage guests to find their Shangri-La, hotels across the group are offering an array of local experiences to unveil hidden cultural gems exclusive to their destinations.
In Paris, an array of summery delights are available from the opening of La Bauhinia's terrace where guests can dine with dramatic views of the Eiffel Tower, to private boat rides along the river Seine. Additionally, guests staying at Shangri-La Paris have the opportunity to immerse themselves in luxury with a newly launched experience at the iconic Guerlain fragrance boutique on the Champs-Élysées. The private tour will be complete with a bespoke Bee Bottle filled with a perfume of their choice, taking inspiration from Bonaparte's bee emblem seen throughout the Parisian palace.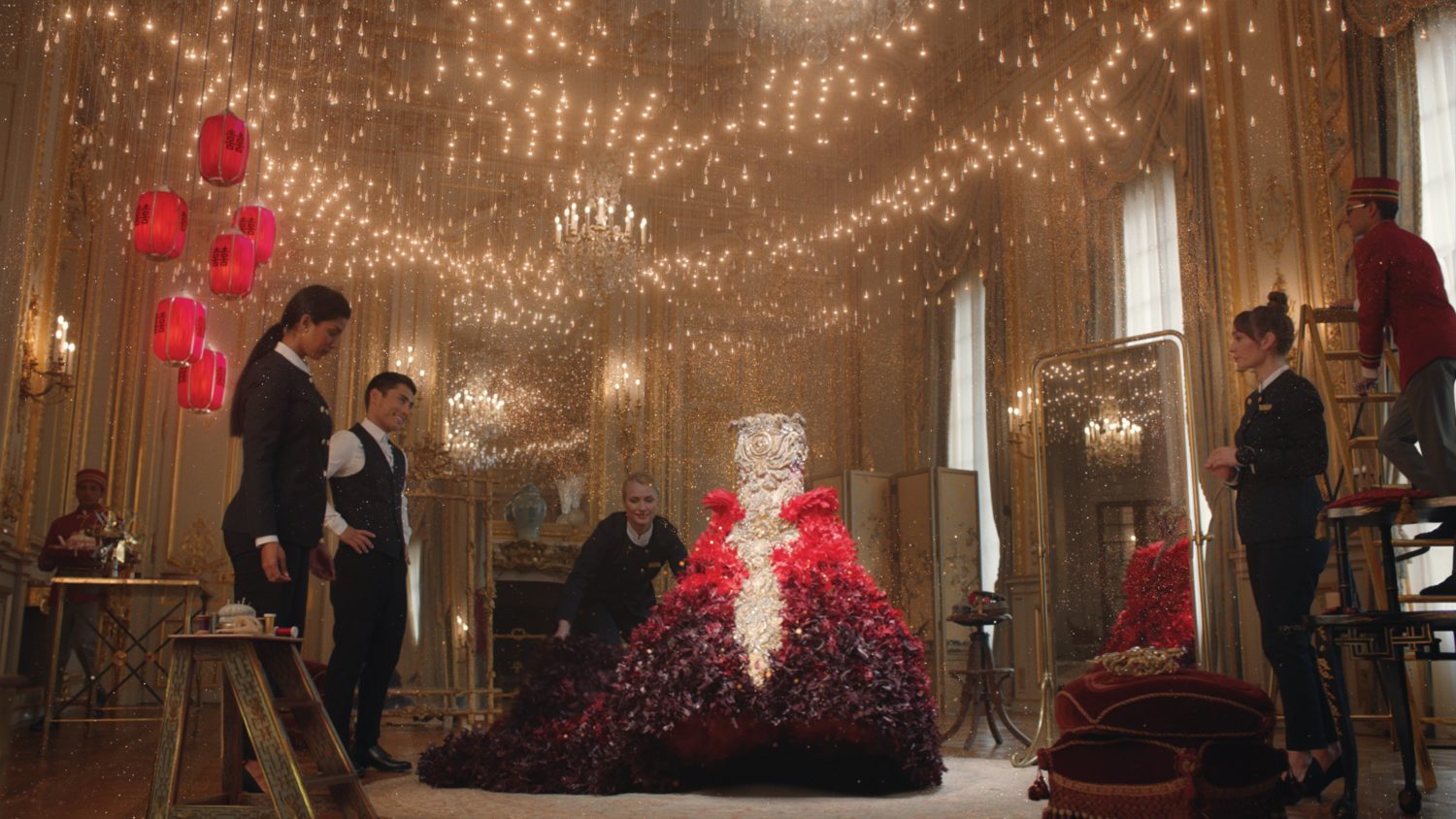 For the culture vultures, Shangri-La The Shard, London invites guests to uncover the historic secrets of the Tower of London followed by a gin tasting and at a local London distillery with their Royal Jewels & Gin experience, honouring this special Coronation year.
Guests in Istanbul are offered the chance to cruise down The Bosphorus in a luxury yacht and explore the city or try their hand at Ebru marble art in a painting studio in Kadıköy. Shangri-La The Bosphorus, Istanbul is home to Istanbul's first Baklava Butler who expertly prepares traditional Baklava in a private setting.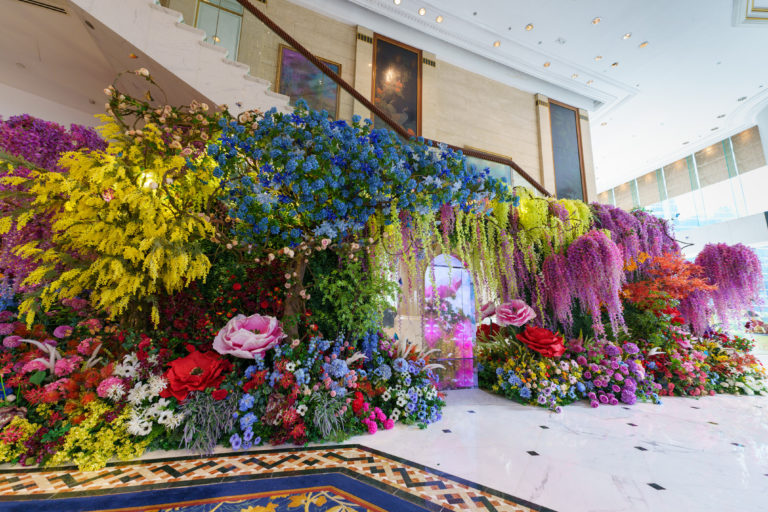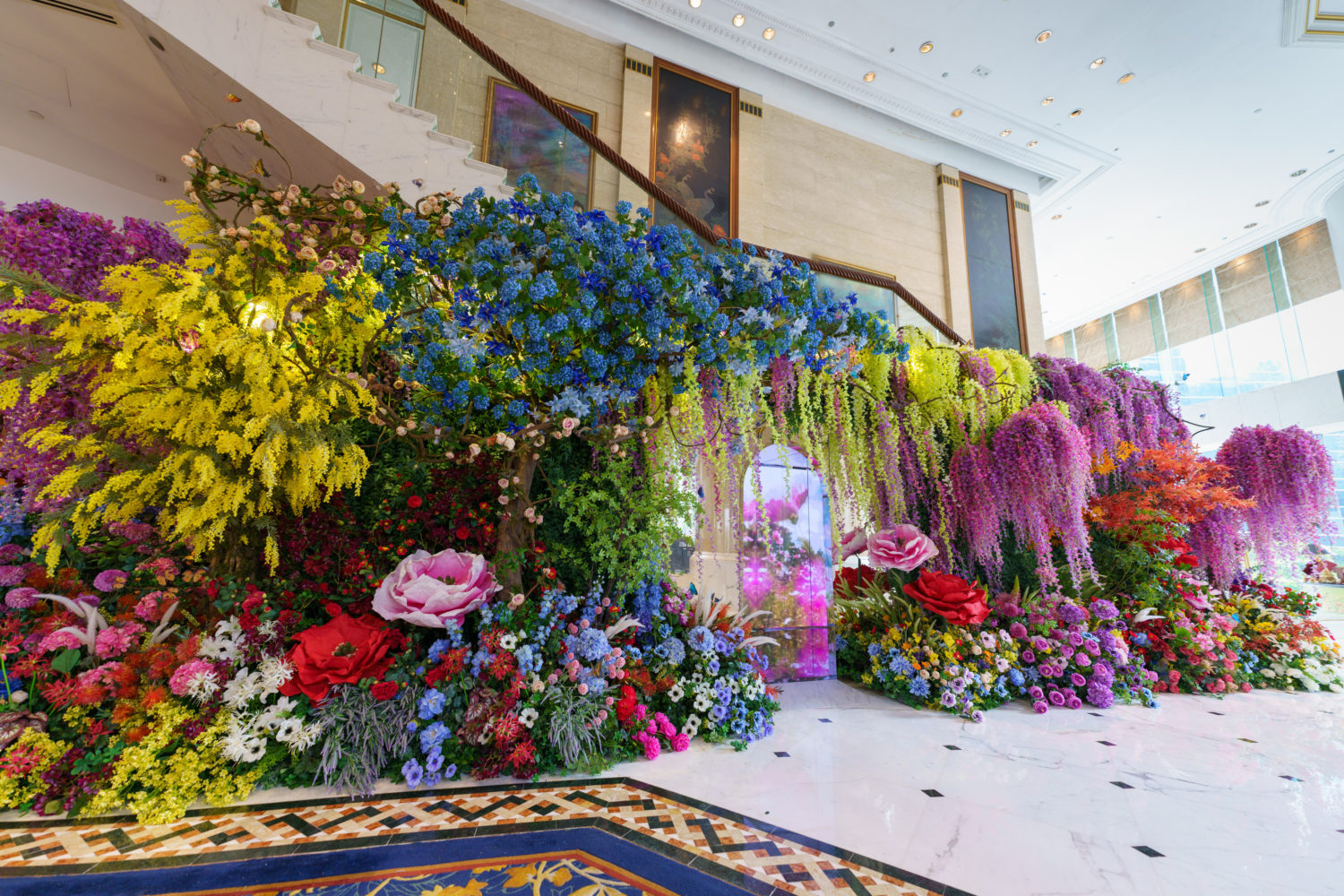 Travelling from taste to scent, Shangri-La Al Husn, Muscat offers Oman's debut Frankincense Butler where guests are taken on a journey into the ancient history of Omani culture. This includes a traditional welcome of Frankincense incense, local dates and coffee followed by a private tour of the resort's Frankincense garden with their in residence Frankincense expert.
For those seeking adventure Shangri-La Vancouver offers a thrilling helicopter experience to the top of Whistler, where a gourmet lunch will be enjoyed upon untouched snow caps before guests descend into the ice caves below.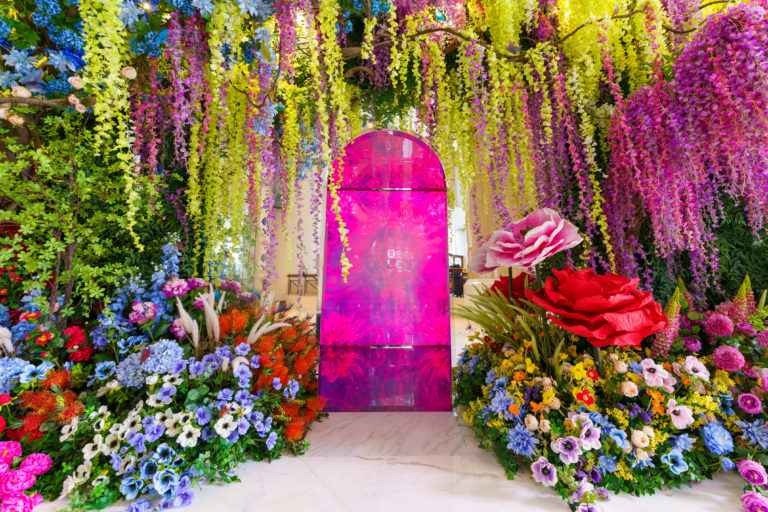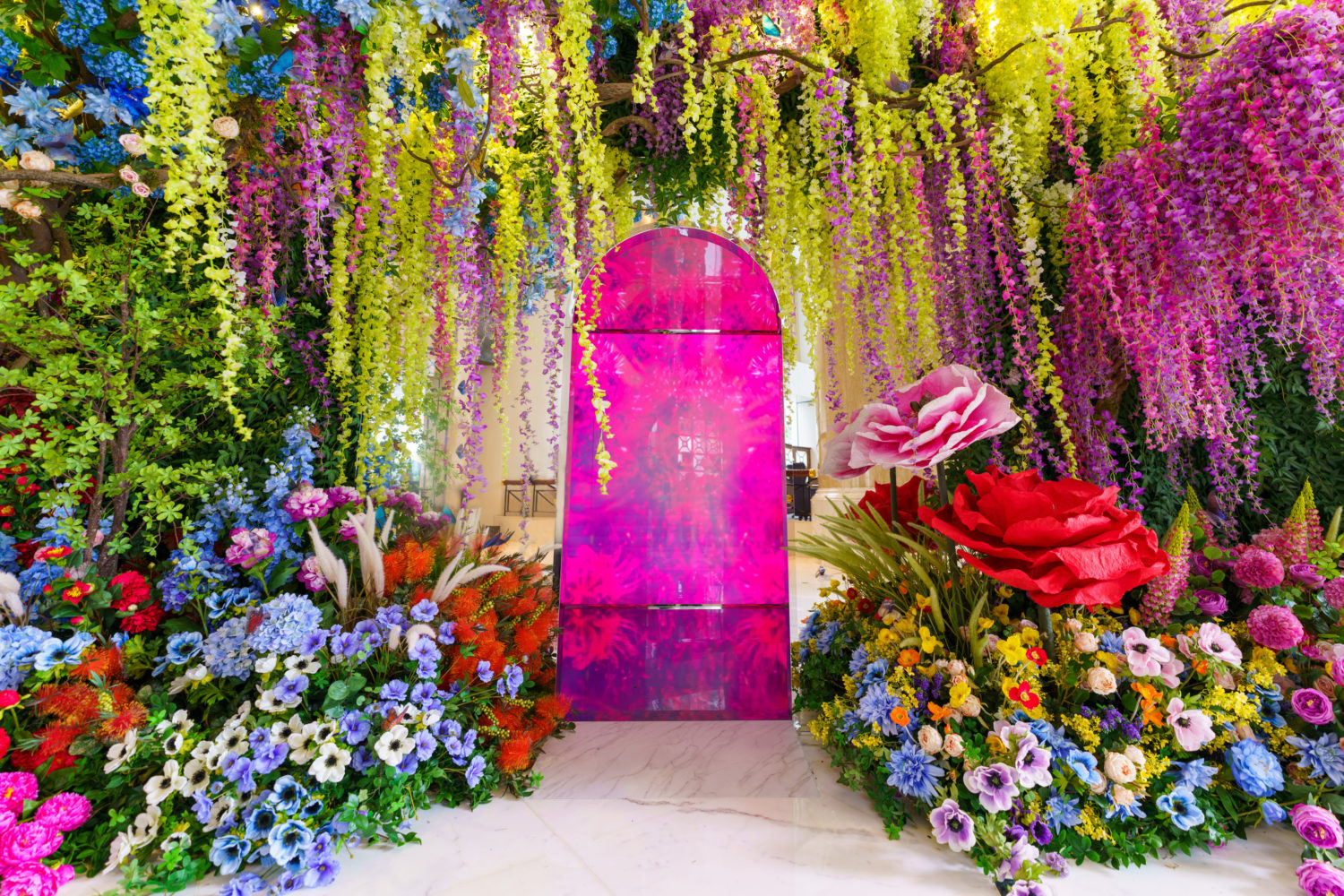 For guests who find joy in art and nature, Island Shangri-La, Hong Kong is collaborating with acclaimed Japanese contemporary artist Mika Ninagawa to transform the hotel's lobby lounge into a fantastical garden adorned by larger-than-life botanical art pieces. Called "Butterflies' Season", the garden is her first signature mirror box floral installation at the hotel and an extension of the display she created for the Shangri-La Lounge at Art Basel Hong Kong in March 2023.
For those with epicurean tastes, Shangri-La has curated exclusive "Find Your Shangri-La" menus, inspired by Chinese and regional Asian cuisines and interpreted through the hotels' local culinary cultures. While each menu is unique to the hotel, all menus celebrate unexpected flavours and presentations that offer diners the chance to experience a moment of joy. The menus will be available from today until 13 August 2023 at select hotels across the group.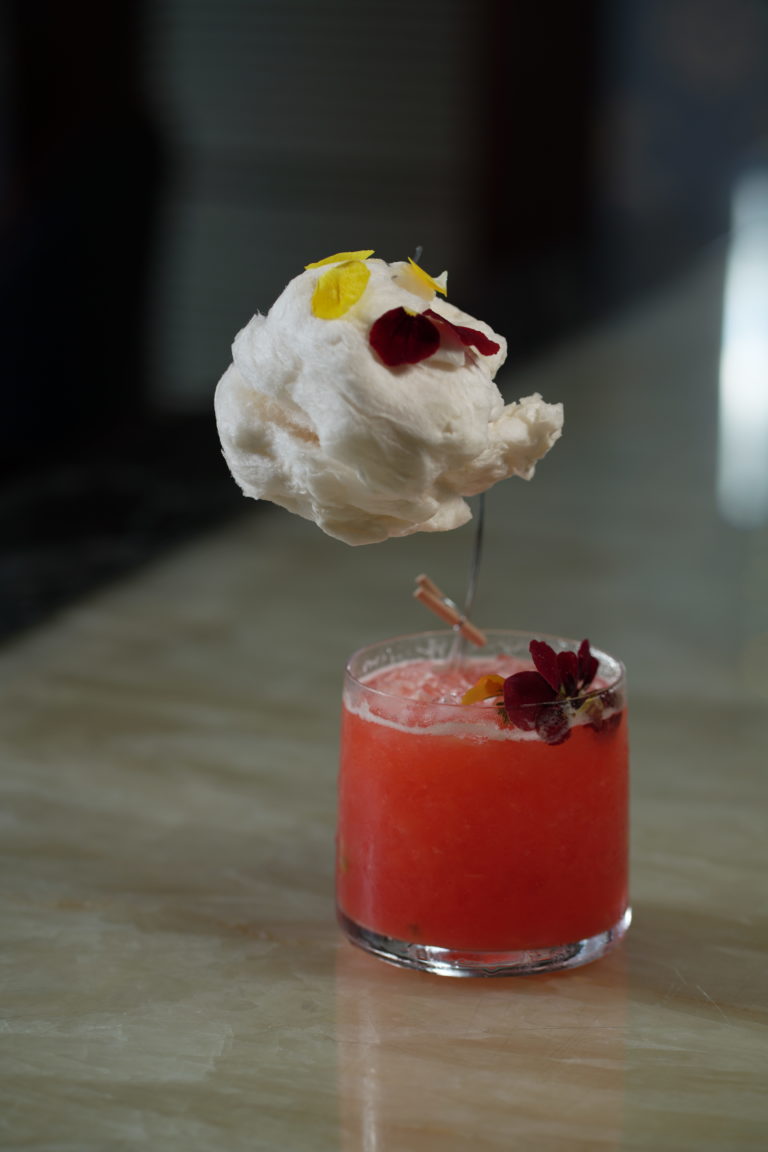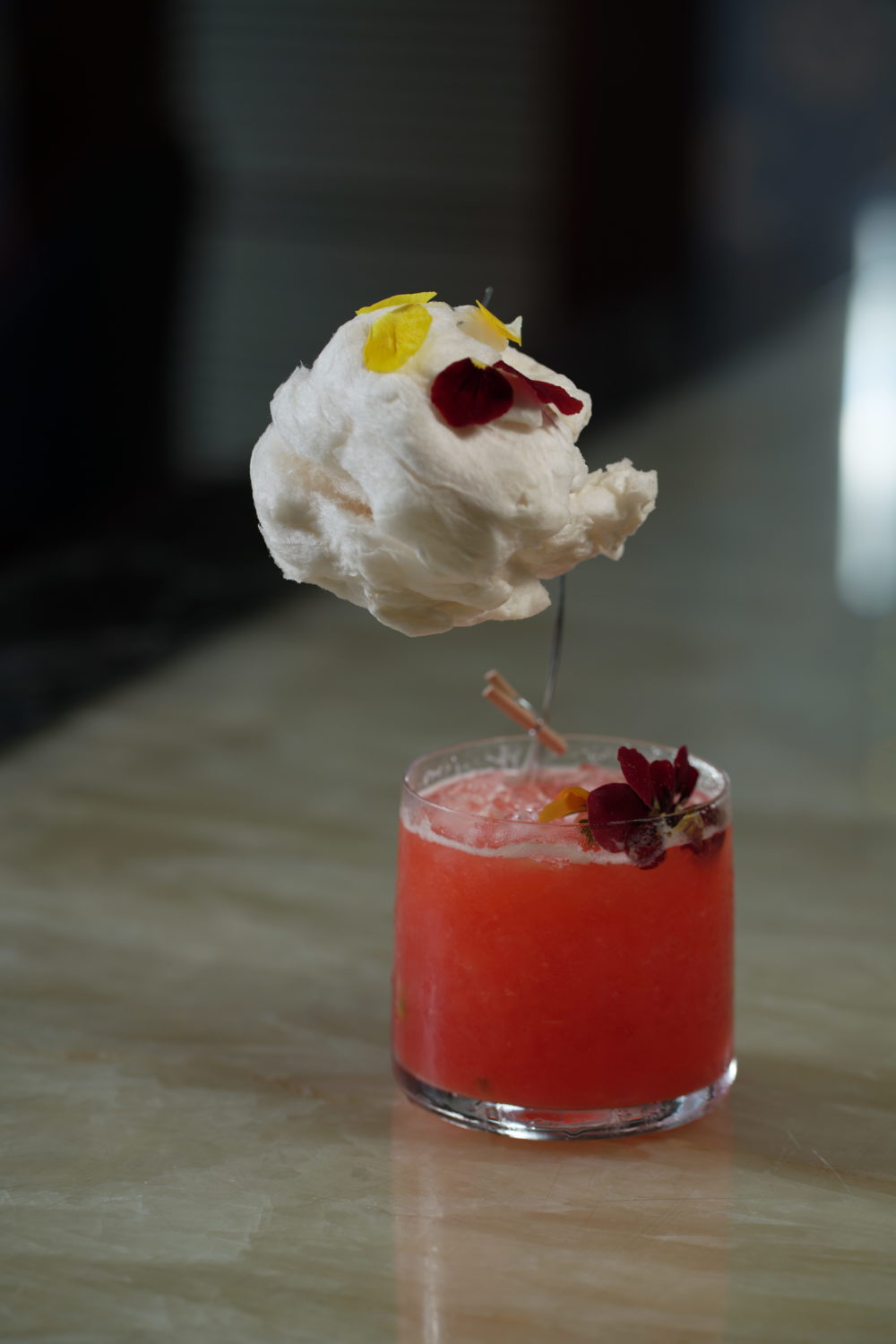 Shangri-La has also created a collection of imaginative cocktails and mocktails inspired by the "Find Your Shangri-La" campaign theme. Available from today through 31 December 2023, the three #FindYourShangriLa cocktails include the Daydreamer, Taste of Eden, and the Sky is the Limit. Guests can enjoy these cocktails while listening to the brand film's theme song, "Over the Rainbow".
Members of Shangri-La Circle, the brand's loyalty programme, can also enjoy a complimentary #FindYourShangriLa cocktail on Members' Day, celebrated on the sixth of each month. The "Find your Shangri-La" menus and special drinks are available at select Shangri-La hotels in France, China, Thailand, the Philippines, the United Kingdom and Singapore.
These are just a few of the experiences to ensure guests find their Shangri-La and the group looks forward to offering more memorable experiences and heartfelt hospitality to ensure you #Findyourshangrila.