It's well-known among men with excellent taste that a designer watch is the perfect way to complete any look you put together. Whatever your style is, be it fully suited and booted, relaxed and beach ready, or a sharp, well-tailored hipster look, there's a watch that will elevate the outfit. With so many high-quality brands out there and so many online and physical stores to visit, how on earth do you narrow down the options and start trying to choose the ones that suit you best? We've got the low-down on the best men's designer watch options for under £500. Let's check them out.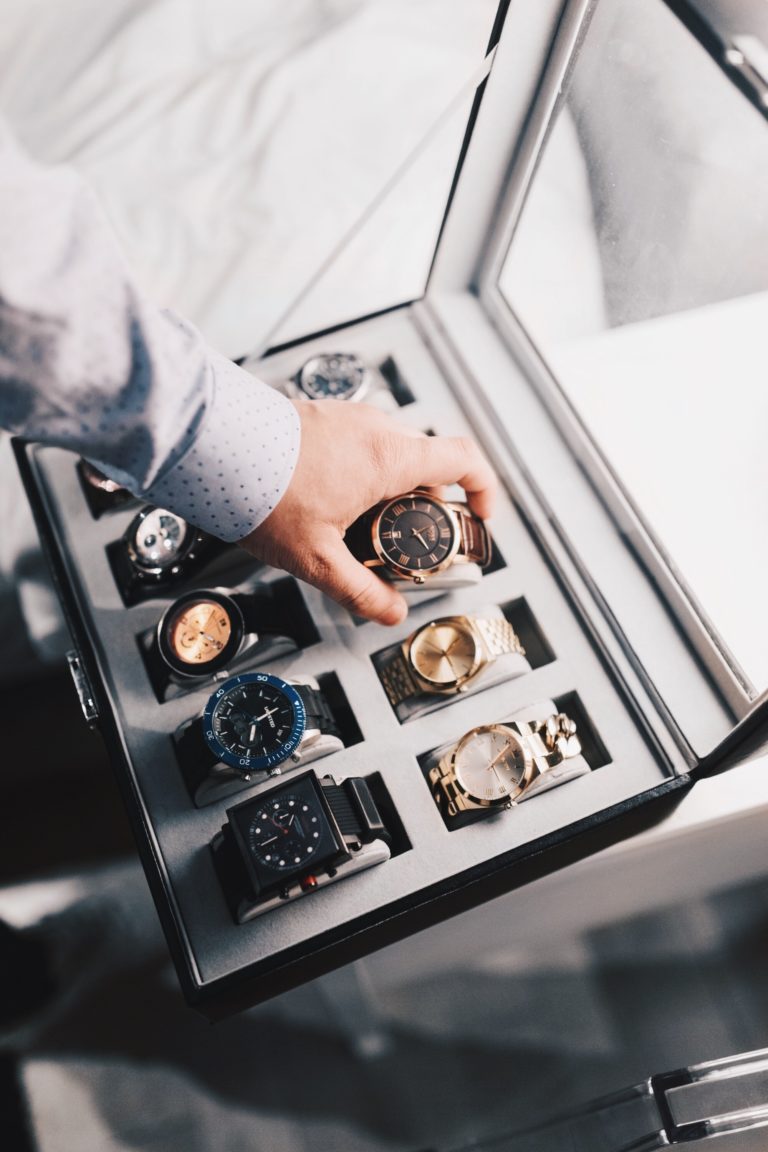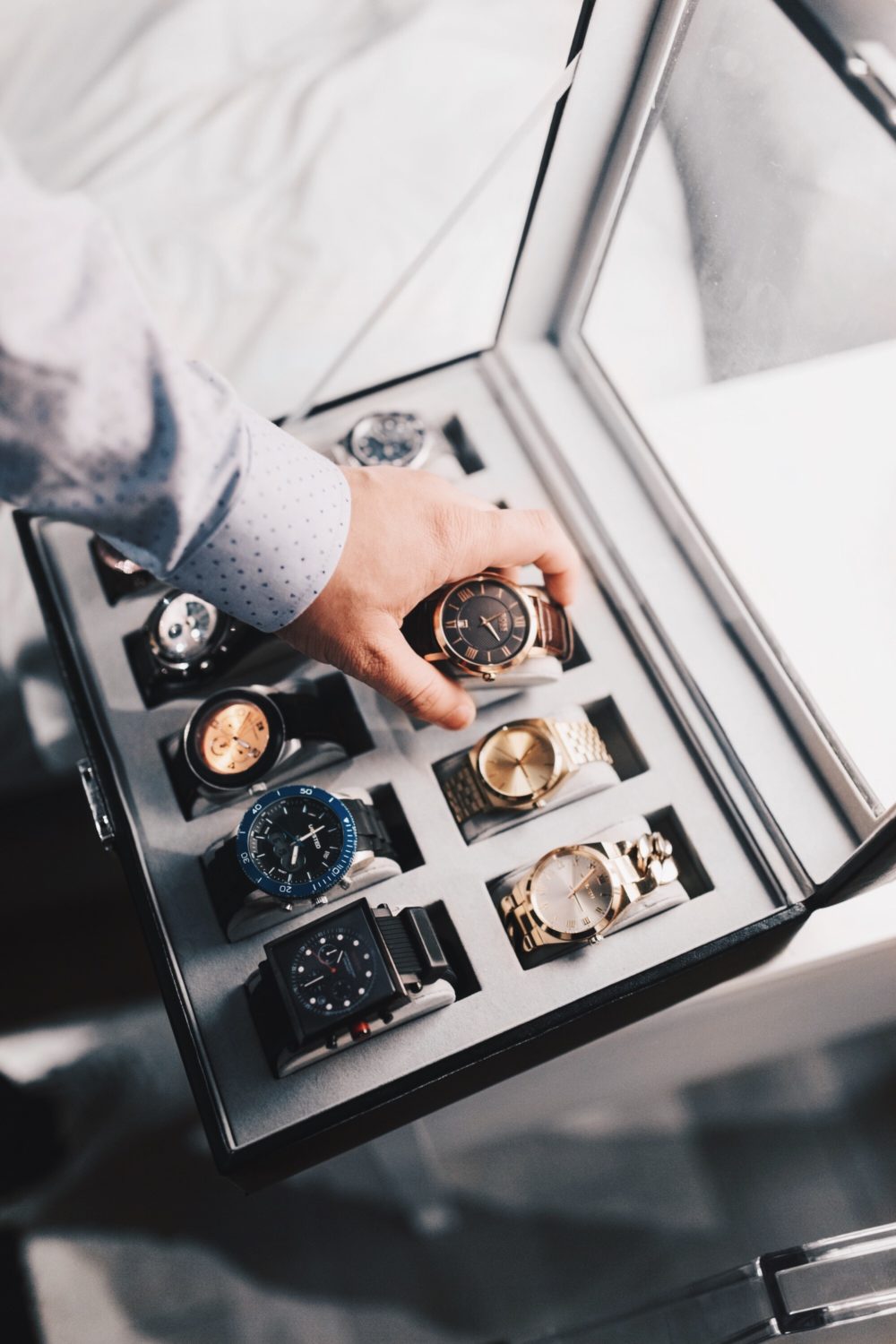 As a shopper, you have a wealth of options available. You can purchase directly from the brand's physical or online stores or, if you're smart, find the same high-quality, beautifully designed timepieces at a more cost-effective price point in an online department store like Secret Sales. The site stocks brands like Roberto Cavalli watches, Emporio Armani, Hugo Boss, and more. There are hundreds of options for a man with a sense of style, so it's an excellent place to start your search.
Emporio Armani Mens' Ceramic Chronograph Watch AR1452
Dare to be different with this ceramic timepiece. The sleek black design, featuring both matte and glossy components, stands out from many watches at the same price point. The silver hour markers stand out well enough to see in the round face and add extra interest to a dark piece. The Armani logo is featured in pride of place at the top of the face, also picked out in silver. The movement inside the piece is powered by top-quality quartz. Fasten this sleek watch to your wrist with a push button clasp and wear it for several occasions; the piece is water resistant to a depth of a maximum of 50 metres.
2. Hugo Boss Men Watch 1513755
This is a timepiece for those who like something more flashy but never garish or ostentatious. Hugo Boss has done it again with this beautifully coordinated evening sky blue and silver piece. The Hero Chronograph has a stainless steel band that's both hard-wearing and an excellent addition to any outfit. The design will work either with a suit for a formal occasion, a pair of jeans and a T-shirt, or even at the beach, as it's water resistant to 5 bars. If you need to keep up to date on what you've got planned, use the watch's calendar function.
3. Michael Kors Men's Lexington Watch MK8494
If you like a classic gold timepiece that's a little over the top (and, honestly, who doesn't?), this is the one for you. This watch will add enough shine to your wrist to catch the eye and complement the rest of your look. Constructed entirely of gold-hued stainless steel, this piece is more hard-wearing than it looks. The pave crystal face is the show's star; it adds something extra to the watch and makes it a truly unique piece. The face features numerals rather than the usual numbers.
4. Just Cavalli Men's Pulp Watch Silver Stainless Steel Bracelet Black Dial
This Just Cavalli piece is understated with a hint of swagger, perfect for the man with an eclectic or vintage style. The classic, rectangle-faced stainless steel bracelet is easy to wear and mix and match with, but the face is the real show stopper. The black background sets the stage for gold and orange numbers and hour markers. The Cavalli logo also features prominently, but the font and colour combination add a distinctive seventies feeling to the piece. Watches with a vintage feel are often hard to wear, but this one will match well with almost any outfit.
5. GV2 Men's Scuderia White Dial Black Leather Chronograph Date Watch
This GV2 is the most rugged choice of all the mentioned pieces. Designed with a sporty lifestyle in mind, this watch is action-ready. Keep track of your time to the split-second, and wear this watch no matter what you do. The genuine Italian leather strap features a carbon fibre print that enhances the piece's sporty look overall. This piece's performance features are second to none: an anti-reflective sapphire crystal case, water resistant up to 100 metres, and an almost indestructible movement made of Swiss quartz. If you live a rough and tumble life and like to be out and about participating in all kinds of sports, this is the piece for you.
These are some of the best-made, best-looking designer watches available in 2023. Any one of these would be just the wrist candy you need to complete an excellent look and add some edge to your outfits.