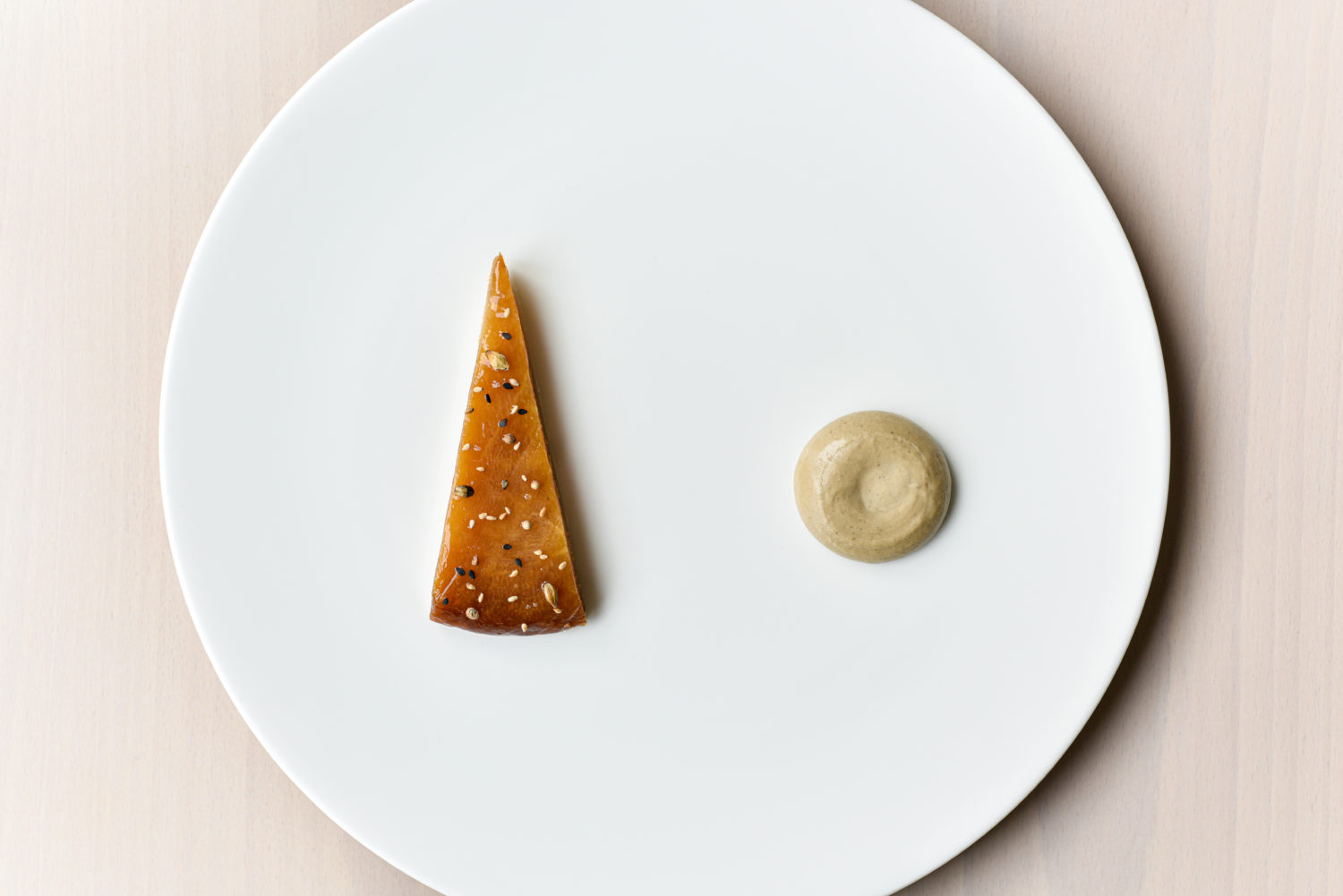 A unique blend of French style and Korean ingredients, Sollip – Korean for 'Pine Needle' – combines these cuisines to elevate European fine dining and infuse it with the exquisite tastes of Korea. The brainchild of Woongchul Park and Bomee Ki, a husband-and-wife team whose efforts earned Sollip a Michelin star in 2022, have drawn inspiration from heritage and passion to craft a lunch and ~seven course tasting menu that reflects their personal touch and expertise in food, wine and ambience.
The 'Pine Needle' aesthetic extends beyond the flavours of the food. The minimalist design of each plate complements the cool, blonde pine wood used throughout the intimate space. Thoughtfully selected ornaments alternate between crockery and glassware as Sollip skillfully maximised space, utilising minimalistic Korean design influences. Jars of enticing pickles line the wall, offering a hint of the flavours that await during the meal.
To begin, an hors d'oeuvre selection features cold, fresh spiced pear, umami-rich beef tartare tartlets, and a South Korean favourite that pairs excellently with London's fine dining scene: a gamtae seaweed-wrapped sandwich. This journey from a refreshing palate cleanser to bursts of umami set the stage for the tasting menu in a way that excites and surprises.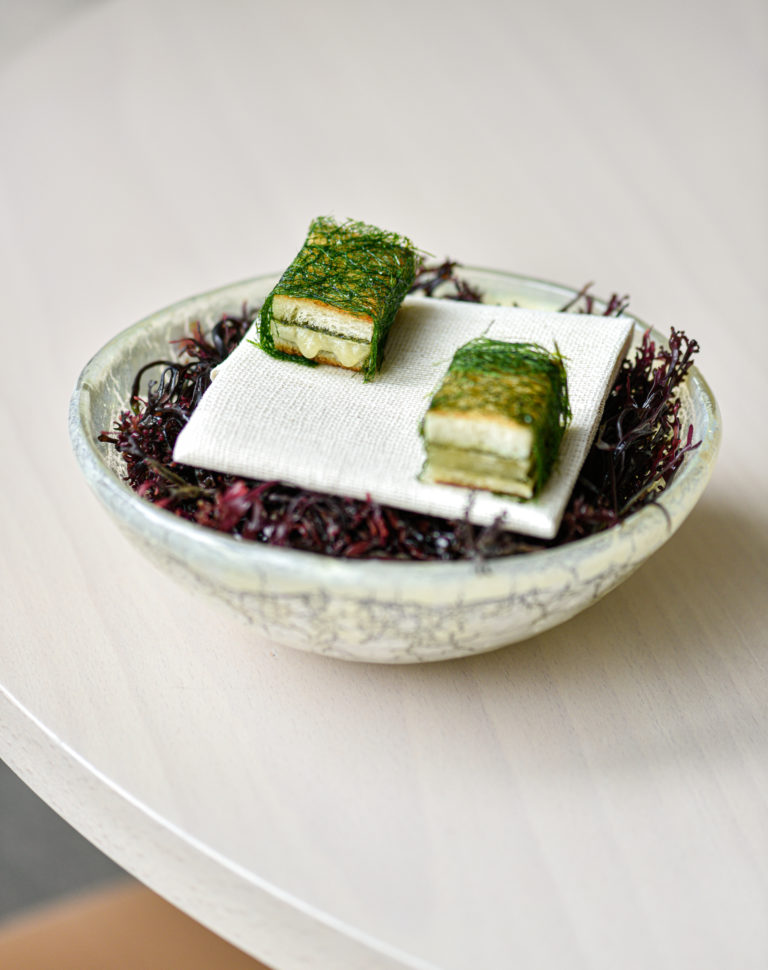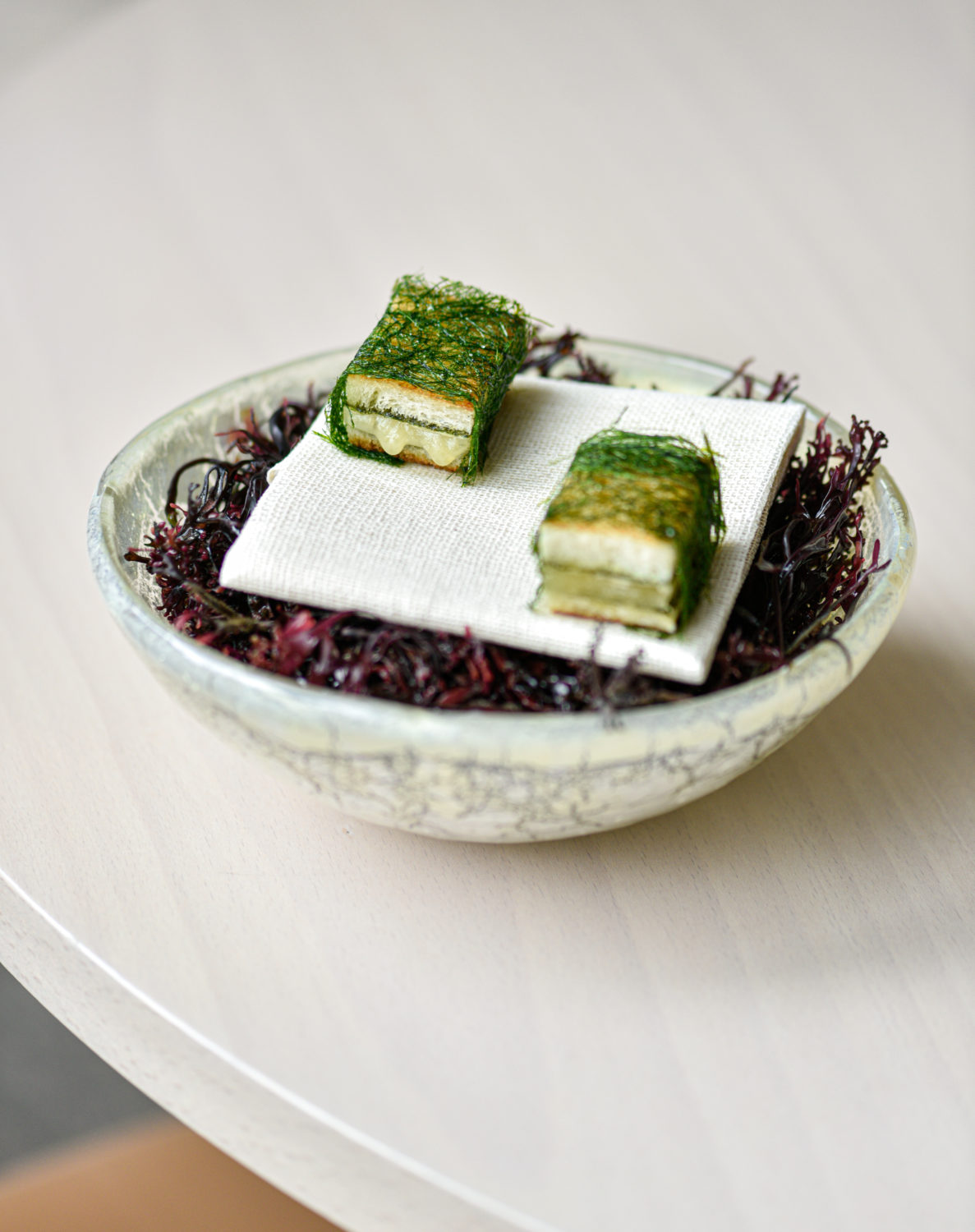 Sollip's signature dish, the daikon tarte tatin, playfully reinvents the French classic by replacing sweetness with savoury radish and an incredibly well-matched potato and burnt hay purée that engages the mind and delivers fun with every bite.
After an important pause of nurungji sourdough and dashima butter, an opportunity to reminisce of the dishes past and enjoy any remaining wine, the feast ascends to the next level with the main courses. Exquisitely cooked skate flakes into a creamy gat-kimchi romesco sauce, the Korean staple harmonising with the delicate fish to create something truly magical. This is followed by an exceptional cut of lamb so tender it melts in the mouth, accompanied by wild garlic, drizzled with doenjang soybean jus, and topped with decadent morsels of haggis, imparting a peppery earthiness to the choreographed land and sea twin mains.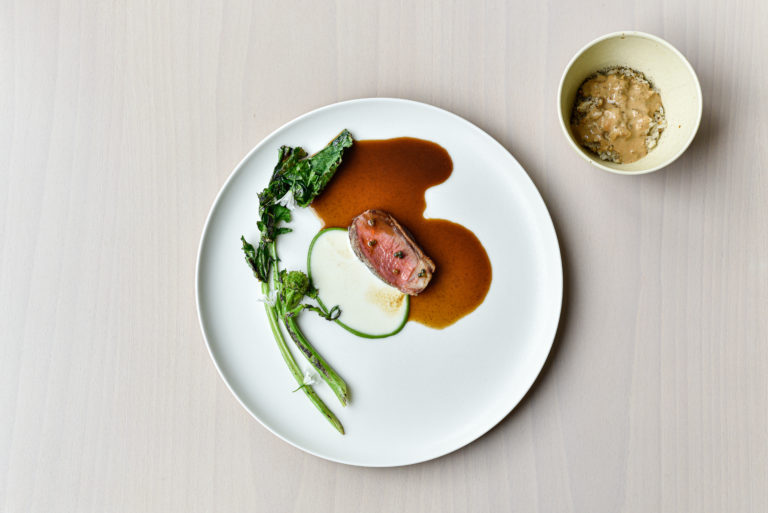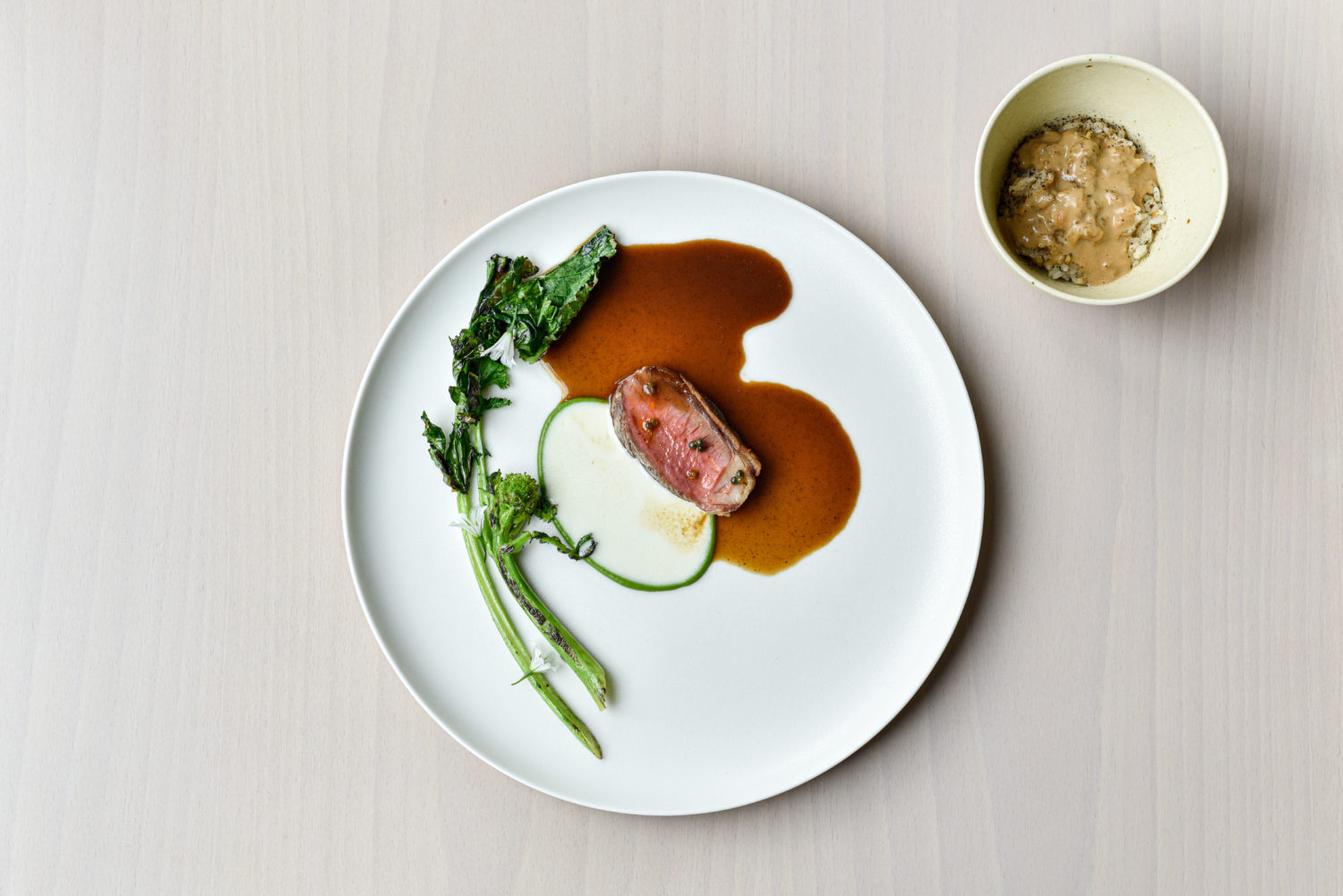 But it's not all savoury; Sollip's sweet, satisfactory conclusion brings the meal to a close with their take on the classic Mont Blanc and a madeleine with a twist – a black sesame cake with a watermelon and elderflower jelly.
The dishes of Sollip demonstrate a true dedication to the art and craft by paying homage to classic French dishes and celebrating Korean ingredients in a beautifully calculated way. Each mouthful validates your decision to dine hare, and Park and Ki's dream has undoubtedly been realised through this remarkable representation of their experiences, upbringing and love of food.
8 Melior St, London SE1 3QP