From delicious takeaways to DIY meal kits and not to mention sweet treats, we have curated a list of our favourite foodie items. Whether you want a send a gift or to treat yourself, there is something for everyone.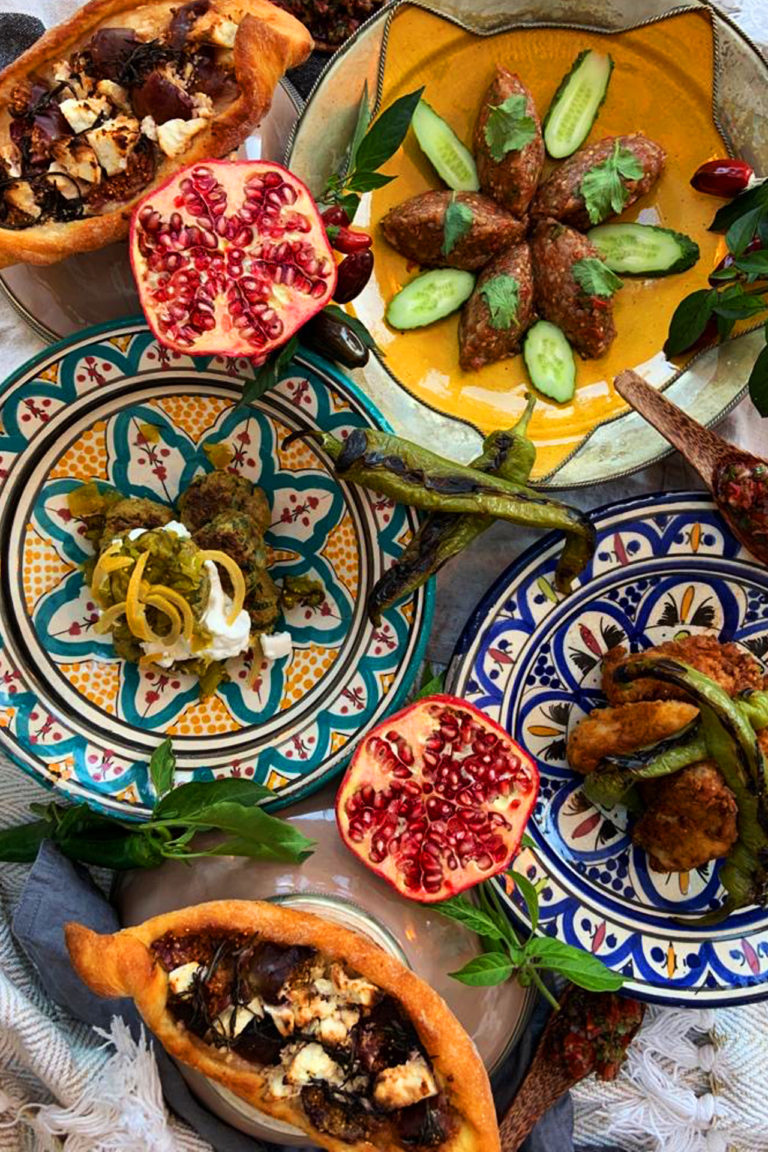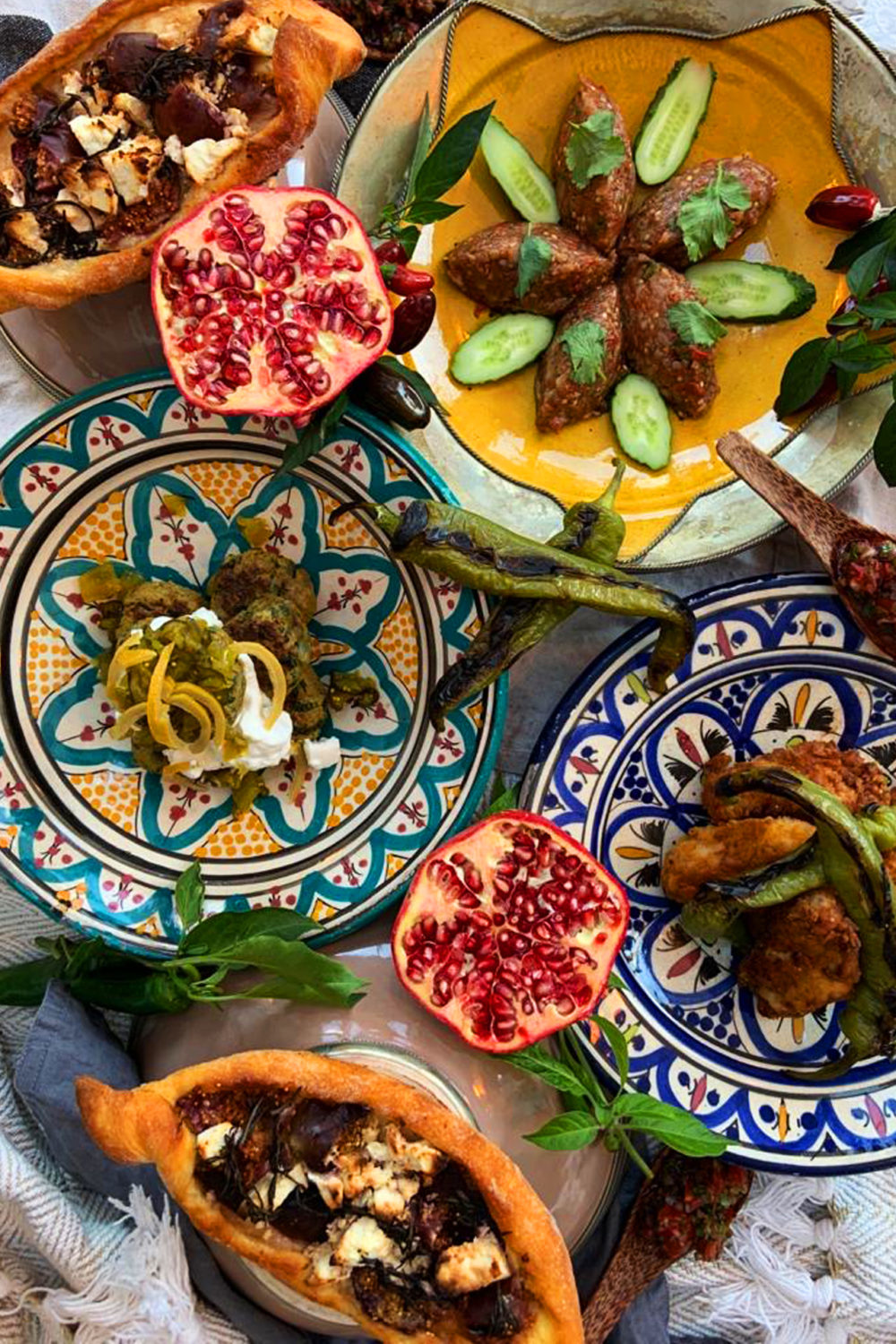 A Cook's Tour
A Cook's Tour takes you on an adventure around the world all from the comfort of your kitchen. Recreate dishes from all over the globe whilst guided by some of the most celebrated chefs in the world.
A vast array of luxury ingredients are perfectly portioned and delivered straight to your home complete with recipes and access to the live cook-a-long and wine and cocktail pairing masterclasses.
Upcoming culinary adventures include Sicily with Angela Hartnett (29th/30th April), Festa Catalonia (6th/7th May), The Grills of Argentina (20th/21st May), Soirée en Provence with Marianne Lumb (3rd/4th June) and LA Street Food (17th/18th June).
The Grills of Argentina seduces all of the senses, a real party for the palate. It includes Asado Grill, Chimichurri beef sausage, bavette and picanha. There are Rio Gallegos Potatoes cooked in seawater with mojo verde and Buenos Aires Palm Salad with toasted avocado, hearts of palm and a chorizo dressing.
Last but certainly not least is the Rogel x Pasteslitos Cake with milk caramel, crisp pastry layers and soft meringue. Wine pairings include Malbec 2018, Patagonia Select, Familia Schroeder, Argentina and Finca Sophenia Estate Reserve Malbec, Mendoza, Argentina.
Joining A Cook's Tour is a whole new way to experience global gastronomy, culture and restaurant quality food at home. A taste of the world, from the comfort of home, dinner will never be the same again.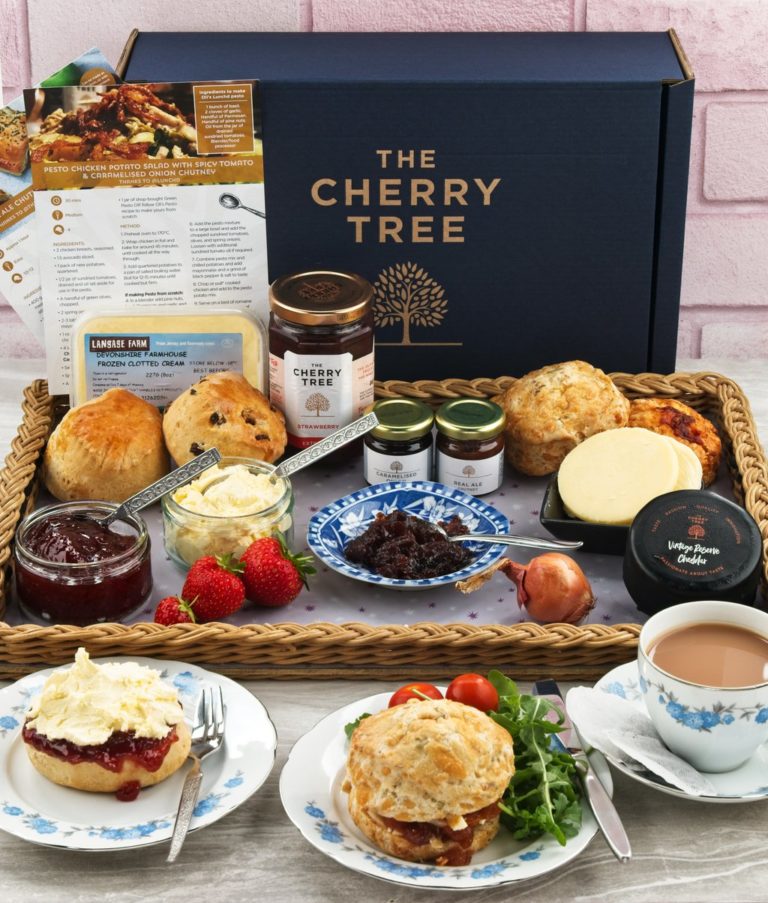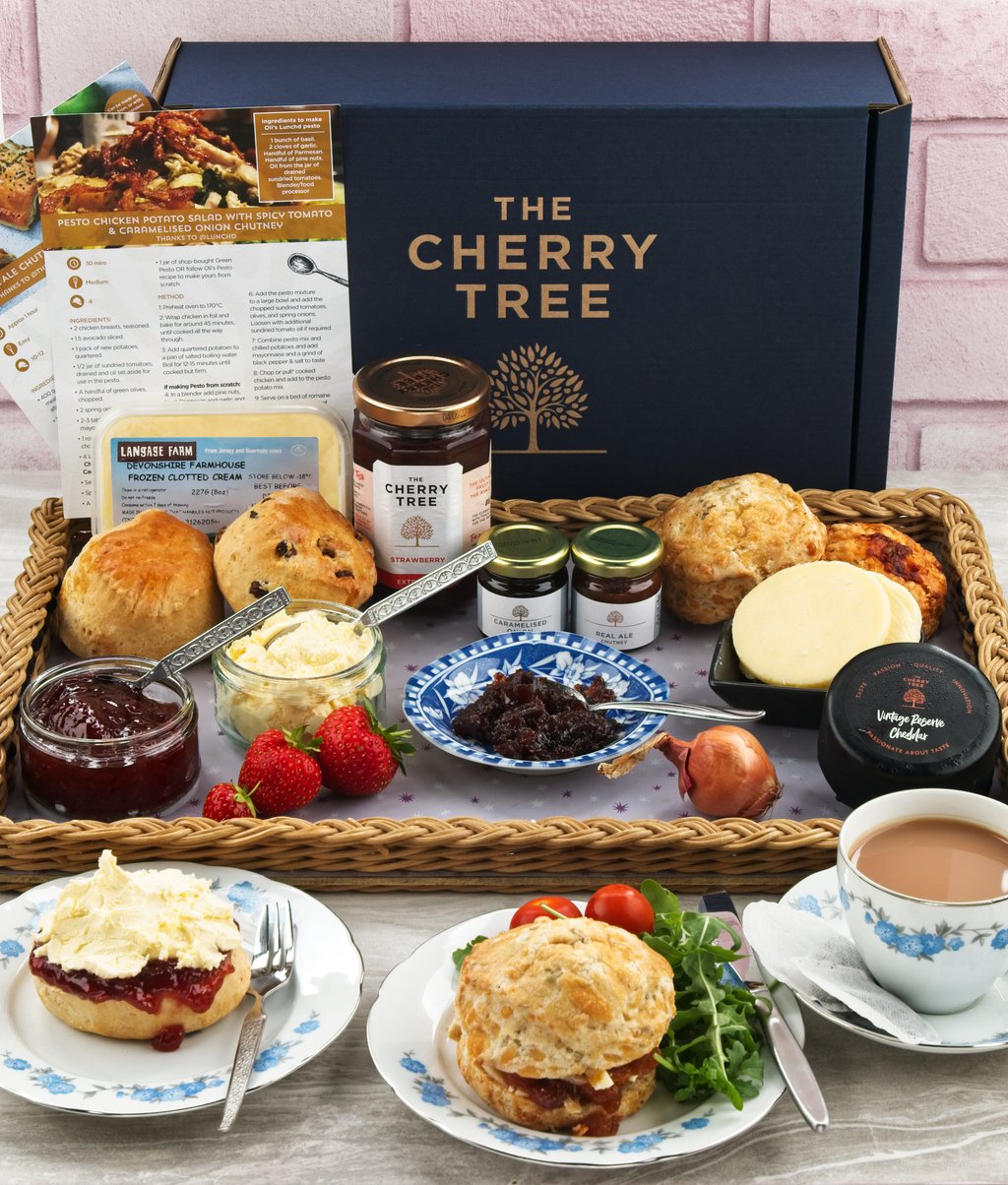 The Cherry Tree Luxury Afternoon Tea
There are few things as quintessentially British as a traditional afternoon tea. The Cherry Tree has devised an indulgent treat using naturally made ingredients which is perfect for a picnic in the park or in the comfort of your own home.
The Cherry Tree Luxury Afternoon Tea includes everything you need for the perfect afternoon tea including many of The Cherry Tree's signature fan favourites. There is a Cherry Tree Strawberry Extra Jam (340g), Lemon and Lime Curd (310g) and Spicy Tomato and Caramelised Onion Chutney (340g).
There are also four Dorset Sweet Scones served with Devonshire Clotted Cream (227g) and one Large Basil, Sea Salt and Cheddar Scone and one Large Smoky Tomato and Cheddar Scone. There are two mini jars of Cherry Tree Sweet Preserves and Chutneys (2x 40g) and one wax wheel of Cherry Tree Vintage Cheddar Cheese Truckle and one pack of Cherry Tree Savoury Cracker Bites for Cheese.
£35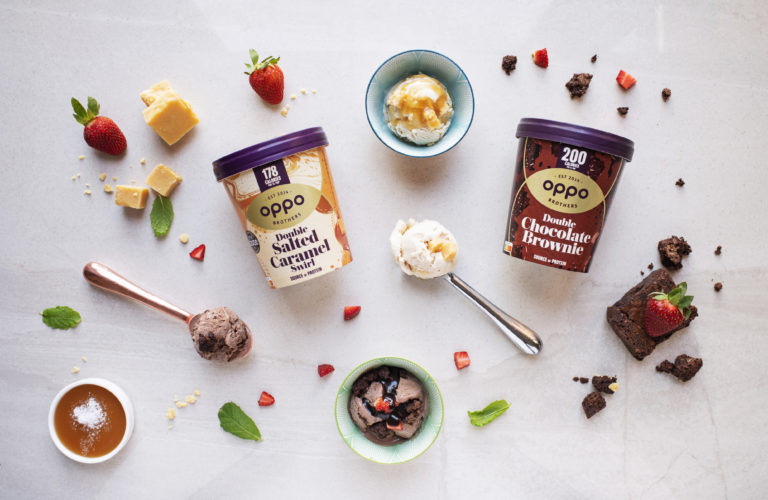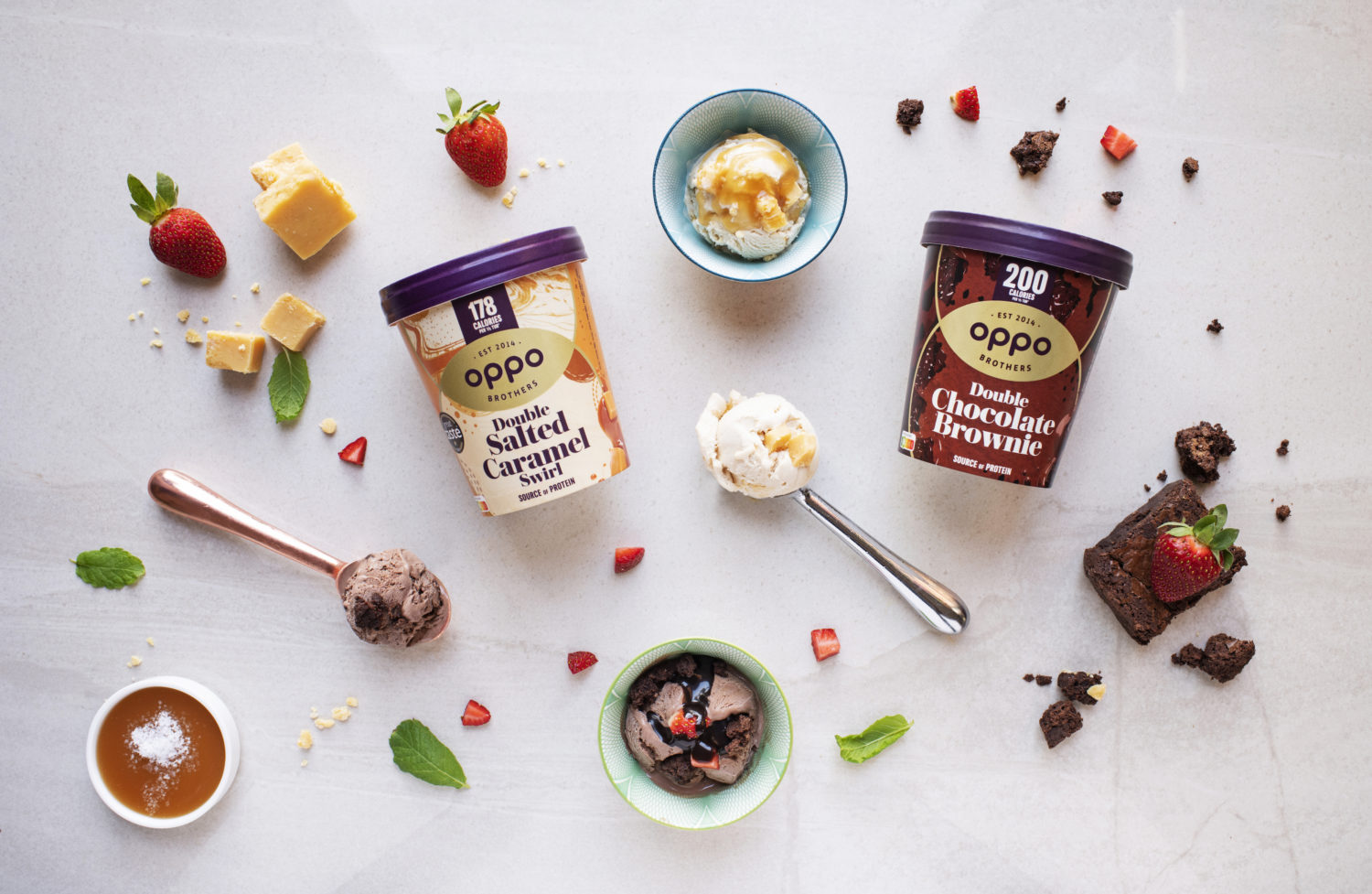 Oppo Brother's Ice Cream
Oppo's ice cream has to be tasted to believed. Oppo have managed to achieve something we thought wasn't possible, a decadent ice cream that is bursting with flavour and doesn't compromise your health or our planet.
Oppo delivers the most indulgent flavours, with up to 60% less calories and sugar than regular ice cream. Oppo use all-natural ingredients from all corners of the earth to provide an all round feel-good ice cream. Fresh meadow-grazed cow's milk is sourced from a sustainable dairy local to the Oppo creamery.
Hero ingredients, include organic Peruvian Lucuma fruit, known as the 'Gold of the Incas' which naturally provides a rich caramel flavour for the Double Salted Caramel. Pure Columbian Cacao Fino de Aroma is ethically sourced and used in chocolate ice cream flavours. Stevia leaf brings the sweetness, without the calories or any nasty additives, whilst Madagascan vanilla seeds, cinnamon from the jungles of Sumatra.
Oppo is the first major ice cream brand in the UK to launch a nationwide ice cream delivery service, 10% of online profits go to the NHS.
£5.95