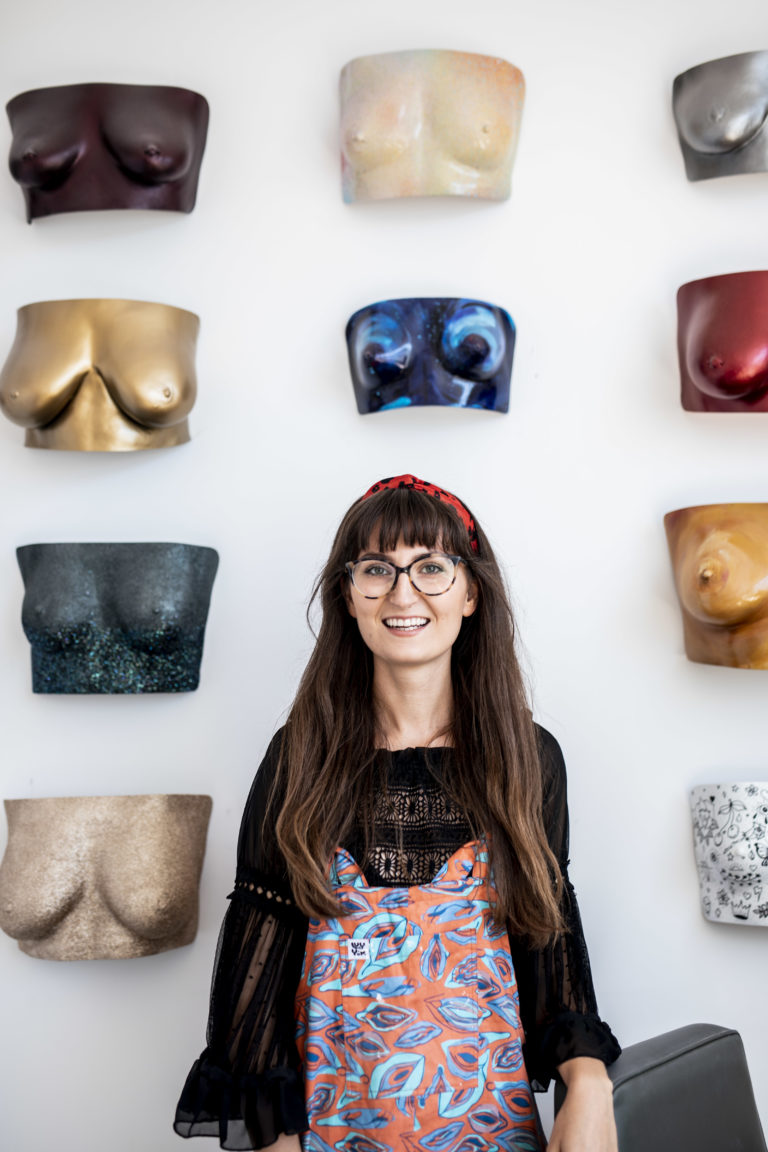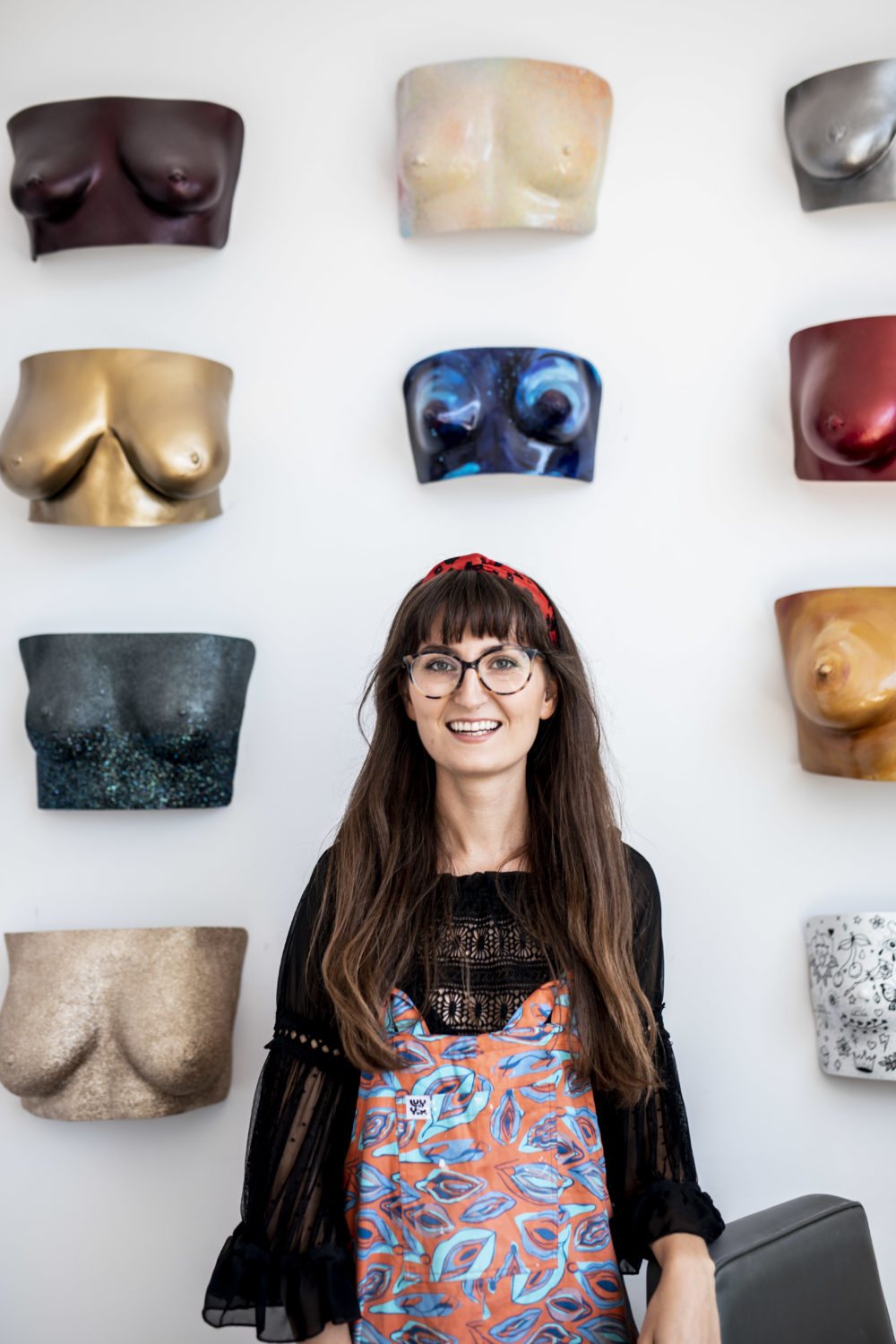 I am a Female Body Casting Artist working out of my studio in Brighton, UK. I make beautiful casts of diverse boobs, bums, tummies, and vulvas. Through my work I hope to help people celebrate their bodies and their differences, which we have often been taught to feel ashamed of for so long. Having grown up with huge insecurities with my own body, I see my work as a form of necessary therapy for some people, as well as being aesthetically beautiful and celebratory.
I have just hit the target on Kickstarter for The Vulva Diversity book, which will be coming out in May. This book includes 200 vulva casts that I have made over the last 2 years, as well as unique stories from 100 participants about their relationships with their vulvas. I'm hoping that this educational, eye-opening book will help us all feel less alone in what we may look like, our experiences, the journey we have been on with our bodies, and our thoughts and feelings towards our own vulvas. This book is available for pre-order on my website.
In the meantime, I am back open and running body casting sessions from the 12th April.
Instagram: @lydiareeves_artist
Website: www.lydiareeves.com
Email: [email protected]
Book pre-order:
www.lydiareeves.com/store/p/the-vulva-diversity-book-pre-order