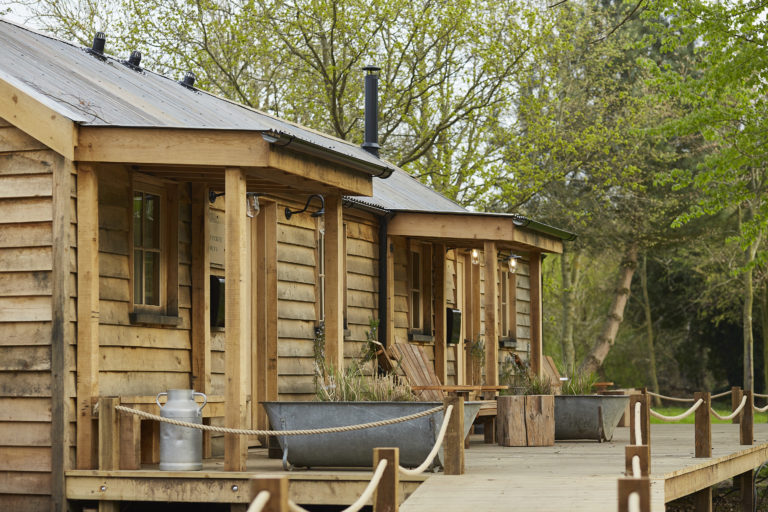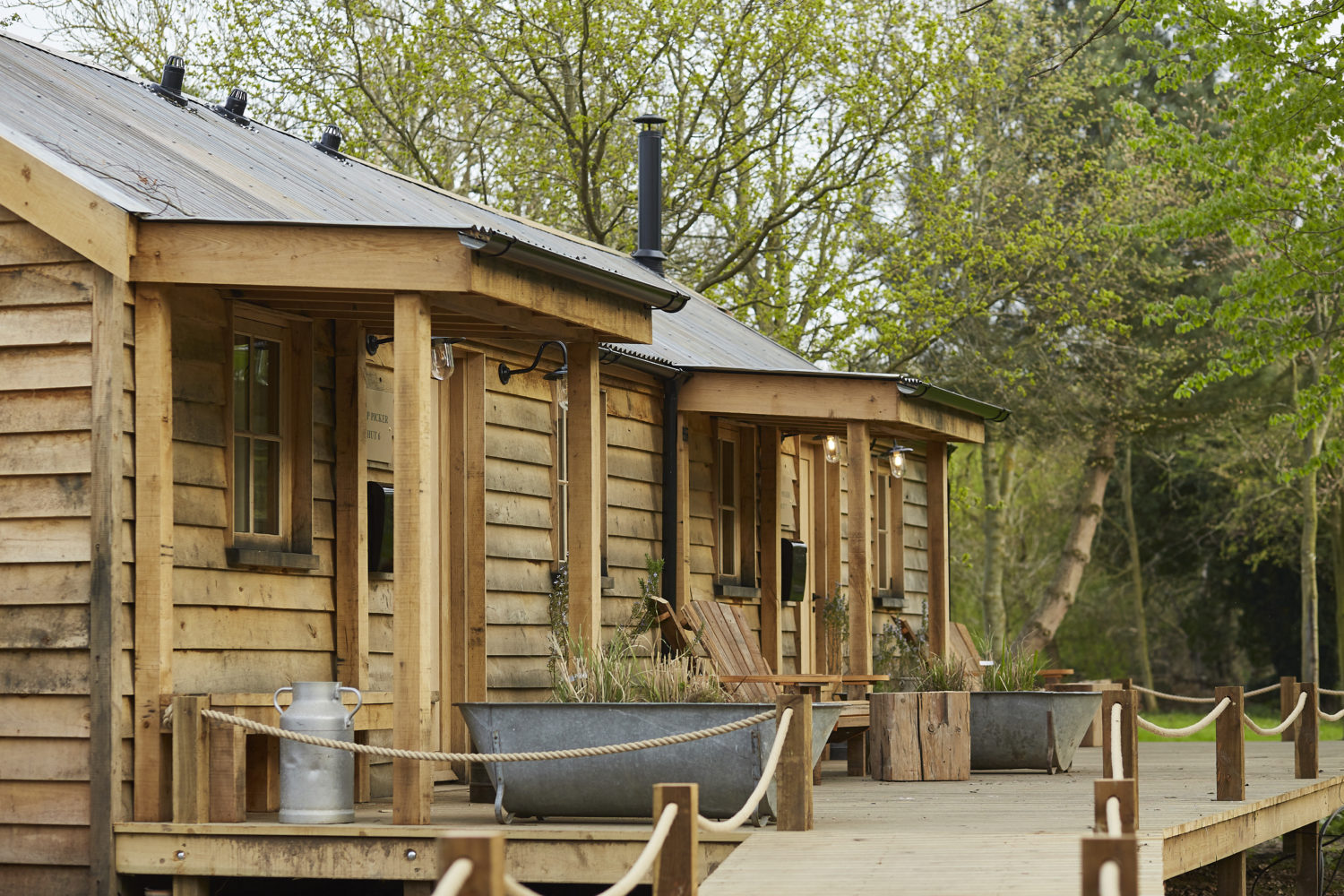 With the stars shining bright overhead at night, you will almost forget you are just a 50-minute train journey from central London at The Pig's newest addition to its family of boutique country retreats – Bridge Place in Kent. Wake up to the sound of birdsong and take in the fresh smell of morning dew on the grass from one of the hotel's quaint wooden huts.
Set in expansive grounds, the cabins provide beautiful views of the surrounding countryside and are each furnished with a sumptuously large bed and a deep roll-top bath for you to fully unwind in. A log burner creates a cosy atmosphere from which you won't want to emerge.
A short stroll along the path and across a charming wooden bridge over a babbling stream is the main house. The impressive building boasts a colourful history as a party venue that once played host to the likes of the Rolling Stones and Led Zeppelin. Although not quite as wild now, the hotel retains a grandiose bar with an eclectic drinks list –retire next to an enormous fireplace after a delicious dinner at the hotel's restaurant. Here the finest local produce, including ingredients picked from the garden allotment, takes centre stage in wonderfully crafted dishes that showcase the very best of seasonal cooking.
@the_pig_hotels
thepighotel.com/at-bridge-place
Bourne Park Rd, Bridge, Canterbury, CT4 5BH