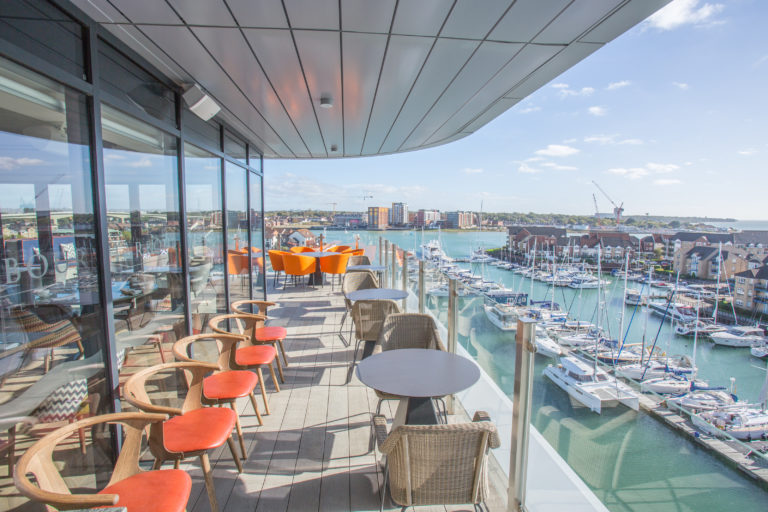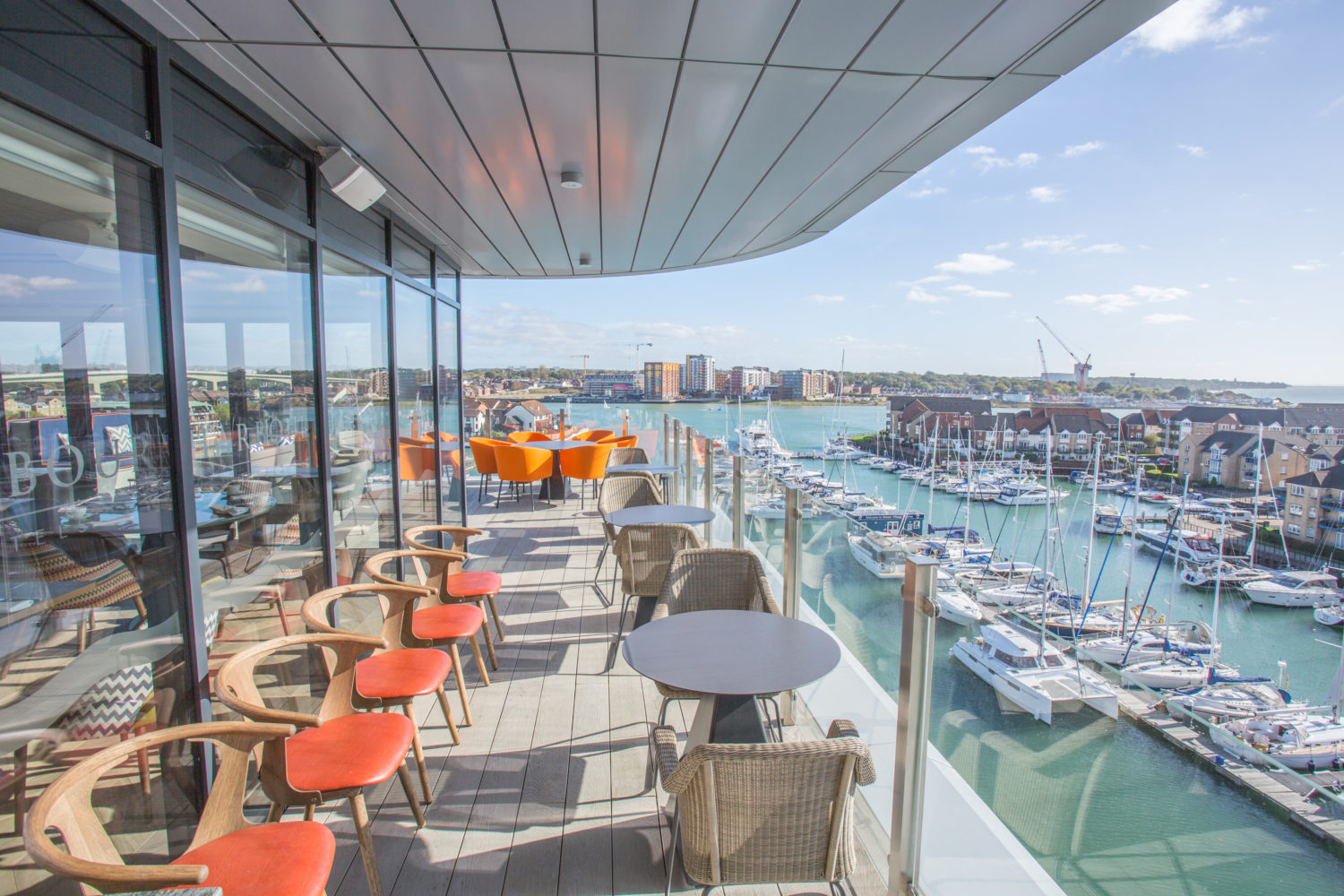 Head down the infamous Southampton docks famously known for being where the Titanic set off on this voyage to New York City. The Southampton Harbour hotel is truly mesmerizing. As you walk along the Harbour surrounded by beautiful boats and clear blue skies you could be anywhere in the world. The Southampton Harbour Hotel is the only 5- star hotel with 119 luxury rooms including 10 suites, an award winning restaurant, a luxury spa and a state of the art gym. There is also a popular rooftop bar to visit where you can find a variety of locals and sailors traveling through.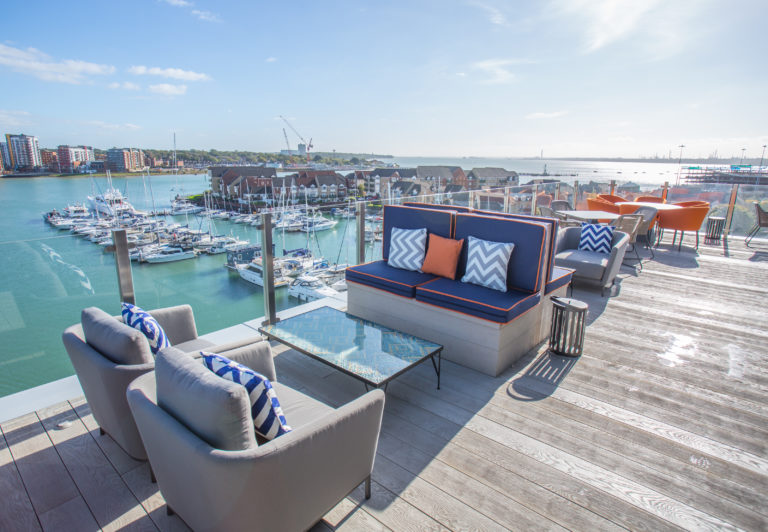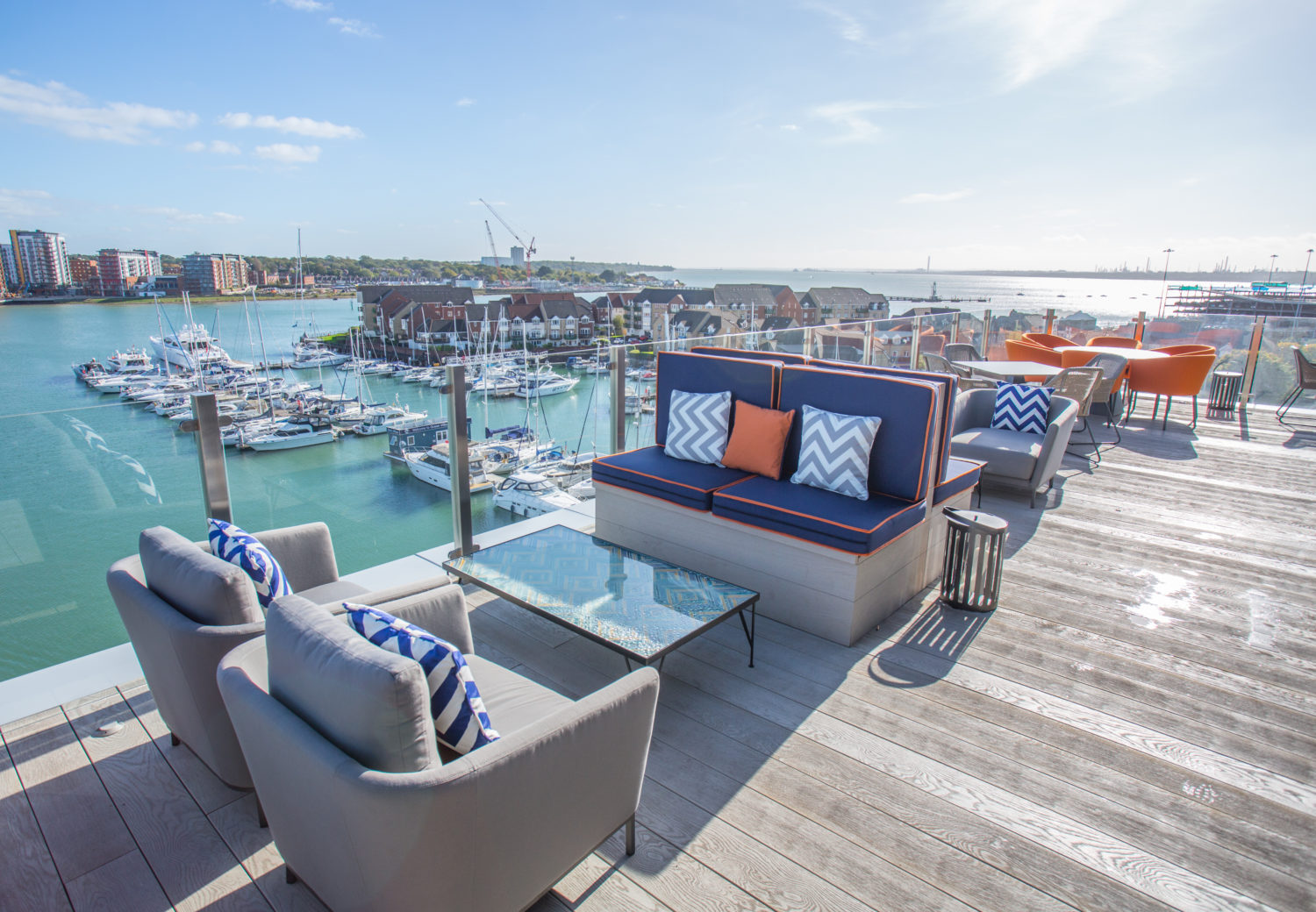 The Spa is located on the bottom floor offering a variety of treatments including facials and massages. You can also take a dip in the pool, sauna and steam room, or sit out in your robe with a glass of champagne and watch the boats sail in and out of the Harbour. There are a variety of stunning rooms to choose from. All decorated with ocean blue interiors
and stylish finishings. The bathrooms are filled with fluffy robes and complimentary toiletries from The White Company. Each room also has a mini bar with complimentary Gin and Sherry. If you are lucky enough to book a balcony you can enjoy a nightcap watching the sunset of the twinkling harbour.

Southampton Harbour Hotel and Spa
5 Maritime Walk
Ocean Village
Southampton
SO14 3QT