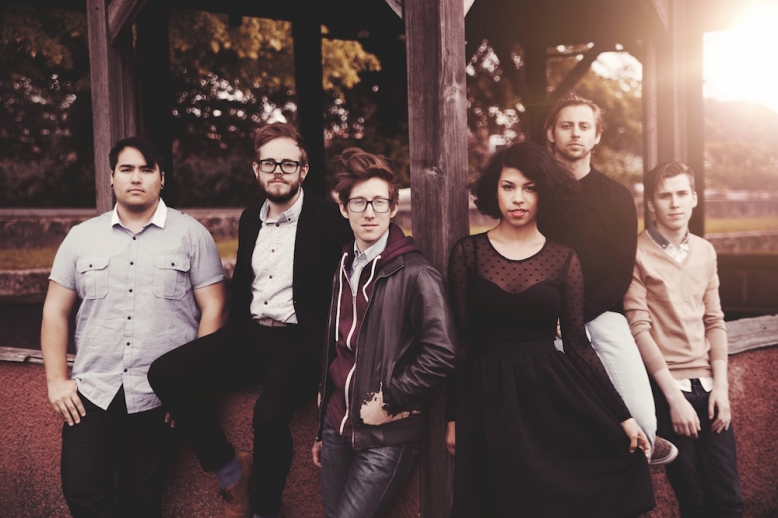 It was a wet Wednesday evening in North London. I fought my way through the crowds of suited men and women, who were heading home from the office. The pavements were slicked with rain and the wind whipped my face, causing my cheeks to burn.
I practically threw myself through the doors of The Lexington, desperately seeking warmth and a whiskey and honey on the rocks. It was an absolute haven from the chaos outside; a glittering chandelier hung above my head and luxurious red velvet drapes decorated the walls.
I placed my order with the barman and once my drink arrived, I headed upstairs to the live room.
Although Phox weren't due to grace the stage for at least another hour, the room was already full. I slipped around the outside of the crowd, towards an unmarked door at the side of the stage where I was met by one of their PR representatives.
We knocked politely on the door and opened it. Once opened it revealed a steep staircase, which led to an intimate dressing room. I could see the tops of the heads of all six members of Phox. As we descended the stairs, they all looked up and smiled politely at our arrival.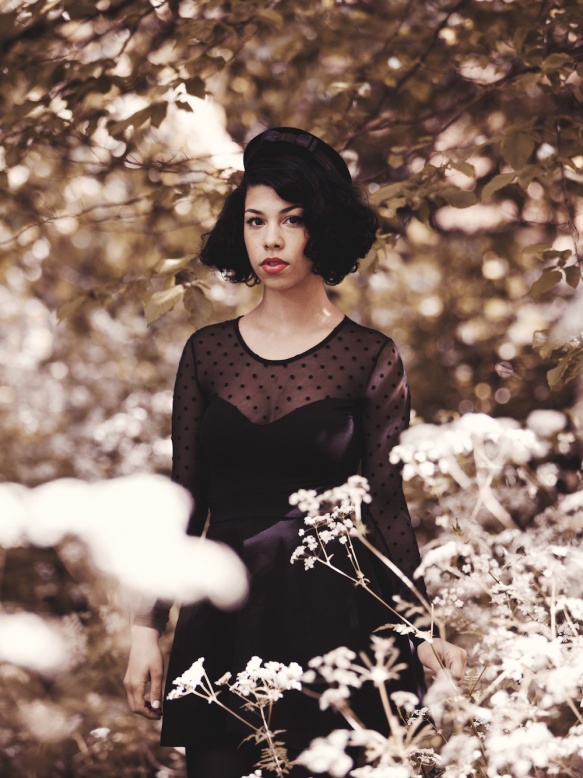 As I shook hands with each member, I saw that front woman Monica Martin was applying her makeup in the large old-Hollywood style mirror. She kindly apologised for being distracted but insisted that I could ask her anything I liked.
Matteo (keyboard) and Davy Roberts (drums) kindly moved aside to make room for me to sit down and we immediately fell into easy conversation.
Matteo revealed that the band are all from the same small town of Baraboo in Wisconsin. In his gentle American drawl, he said: "There's only about 10,000 people in the town, so everybody kind of knows everybody. "
He added: "Some of us have known each other for almost our entire lives. I was playing soccer with Jason (bass) when I was six-years-old and Matt and Zach were making songs together when they were nine-years-old."
Their decision to become a band was an effortless one. They all found themselves back, stranded in their hometown in their 20s and were at a loss of what to do with their lives. Suddenly, they realised that they shared a love of music and formed Phox.
I confessed that I knew absolutely nothing about Wisconsin and was keen to know what it was like. Matteo laughed heartily and looked at his fellow band mates, at a loss at how to start. This piqued my interest even more.
His brother Davy chimed in, he said: "It is a very rural farm town. Have you seen That 70s show? That's basically Wisconsin."
I hadn't, so I looked back at Matteo for him to elaborate, luckily he did.
He smiled to himself, then said frankly: "Listen, I hate Baraboo. It is kind of hillbilly. It's a fine little town and there are great people there but it is pretty out of touch."
He clarified: "No one in Baraboo knows what a blog is. They are completely out of touch with pop culture, that is hard growing up because it made all of us a little out of touch too."
Baraboo may be out of touch but Madison, Wisconsin clearly knows a good thing when they see it. The Mayor of Madison recently approved that 24th June would officially be known as 'Phox Appreciation Day'.
Monica is famed for her ethereal and rich-as-whiskey vocals and I was keen to know when she first found her voice. She turned away from the mirror and she was a vision; her full lips slicked with scarlet lipstick and her eyes outlined daintily in black.
She tapped her mascara wand on her hand and said frankly: "Honestly, I still don't think I can really sing. I am only just starting to like my voice, which is pretty exciting."
She added: "I used to spend a lot of time singing alone but never really felt good enough to sing in front of people. Matt (guitar) bought me a ukulele for my birthday and I started plucking away at that and learning Radiohead covers. It's only in the past 6 months or so that I really believed in my ability to sing."
There was an intriguing vulnerability and honesty about Monica which enabled me to feel as though every word she spoke came straight from her heart.
Phox have garnered a reputation as one of the most exciting alternative folk bands of the year. They have achieved so much in a short time, including the release of their self-titled debut record, which received critical acclaim.
Releasing a debut album is probably one of the biggest challenges for an artist. I asked whether they knew what they wanted the album to sound like beforehand. Monica shook her head gently, she said: "No, we just go with what is developed lyrically and try to create something that helps to tell the story."
She added: "Making our album was an interesting process and I am really happy that at the end of it, it still retained its spirit. The sound is never designed, it just happens on its own."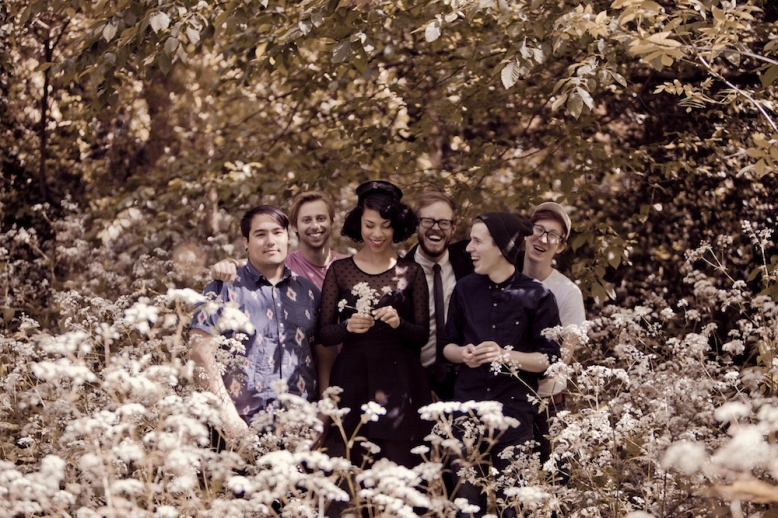 Monica confessed that she doesn't have any particular favourites on the album, she said: "I like them all because they all come from fucked up stories in my life!"
Matteo added: "I really like 'Calico Man', Monica came to us with this song and it was just like finished. It was just a case of fine tuning it. That song was a unique experience for the band, it's so beautiful and simple."
The band unanimously agreed that one of their highlights of the past year was being invited to perform on 'Late Night with Conan O'Brien', one of America's most famous talk shows. Thousands of artists would kill for a coveted spot like that and Phox are incredibly grateful that they got the chance to play.
Davy cupped his chin in one hand, he said: "It was so nerve-wracking and really intimidating. We met him during the performance and after the show, he was a very genuine and kind guy as well as being a comedic genius."
The past year has been an absolute whirlwind and the band has been practically living on the road, visiting dozens of cities around the world. I wondered whether they still got nervous before performing.
Monica tucked a strand of short black hair behind her ear and admitted: "I'm just pretty nervous around people in general, and then you go out to anything from 30-1500 people and that's fucking terrifying. The current remedy is alcohol. I need to work on feeling more comfortable and believing in myself."
There were now only 10 minutes before the band were due on stage, so I thanked them for their time and left them to their last minute preparations. I weaved through the heaving crowd and miraculously found a seat at the crowded bar. I managed to catch the last few songs of their incredible support act, the soulful George Cosby.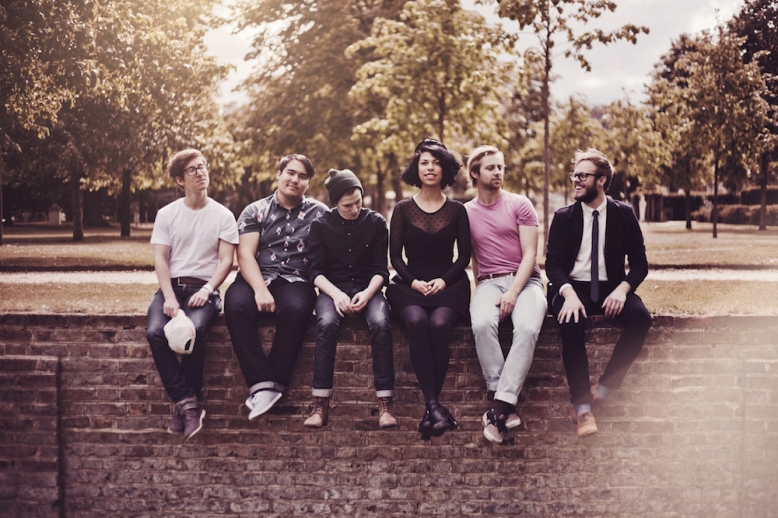 A short while later, Monica walked onto the stage alone, completely unannounced. She was followed by the rest of the band, who filed quietly on to the stage.
Monica smiled coyly at the crowd, who had immediately stopped whatever they were doing and now had their eyes fixated on her. She began strumming on her beloved ukulele and sung 'Calico Man' to her eager audience.
Her performance was hypnotising. Suddenly, she sang a note that was slightly off and she immediately burst into a fit of giggles. She sighed deeply and said coyly: "Did that really just fucking happen? I'm just gonna start the second verse now we know each other so well."
At once, the crowd burst out laughing and applauded her, behind her all the way like old friends.
The buzzing room immediately fell into absolute silence as she continued to sing. Her ability to hush an entire crowded room after barely uttering a word was quite a talent.
She finished the song and was met by great applause. She laughed shyly in response, smoothing her black miniskirt with her hands. She leant into the mic and joked: "Oh boy, thank you. That's the remix!"
Matteo addressed the crowd: "Hi! We are Phox and we are professionals!" Que another absolutely ear shattering roar from the crowd.
Suddenly, the rest of the band picked up their instruments and played beautifully. The familiar sounds of their hit '1936' filled the room and they all truly came to life. It was a marvel to see that they looked as though they were having the time of their lives. The band played harmoniously for the rest of the evening and just seemed to be having a damn good time on stage. It was an absolute pleasure to see.
Follow Phox on Twitter: @PhoxBand
Follow Phox on Instagram: @PhoxBand