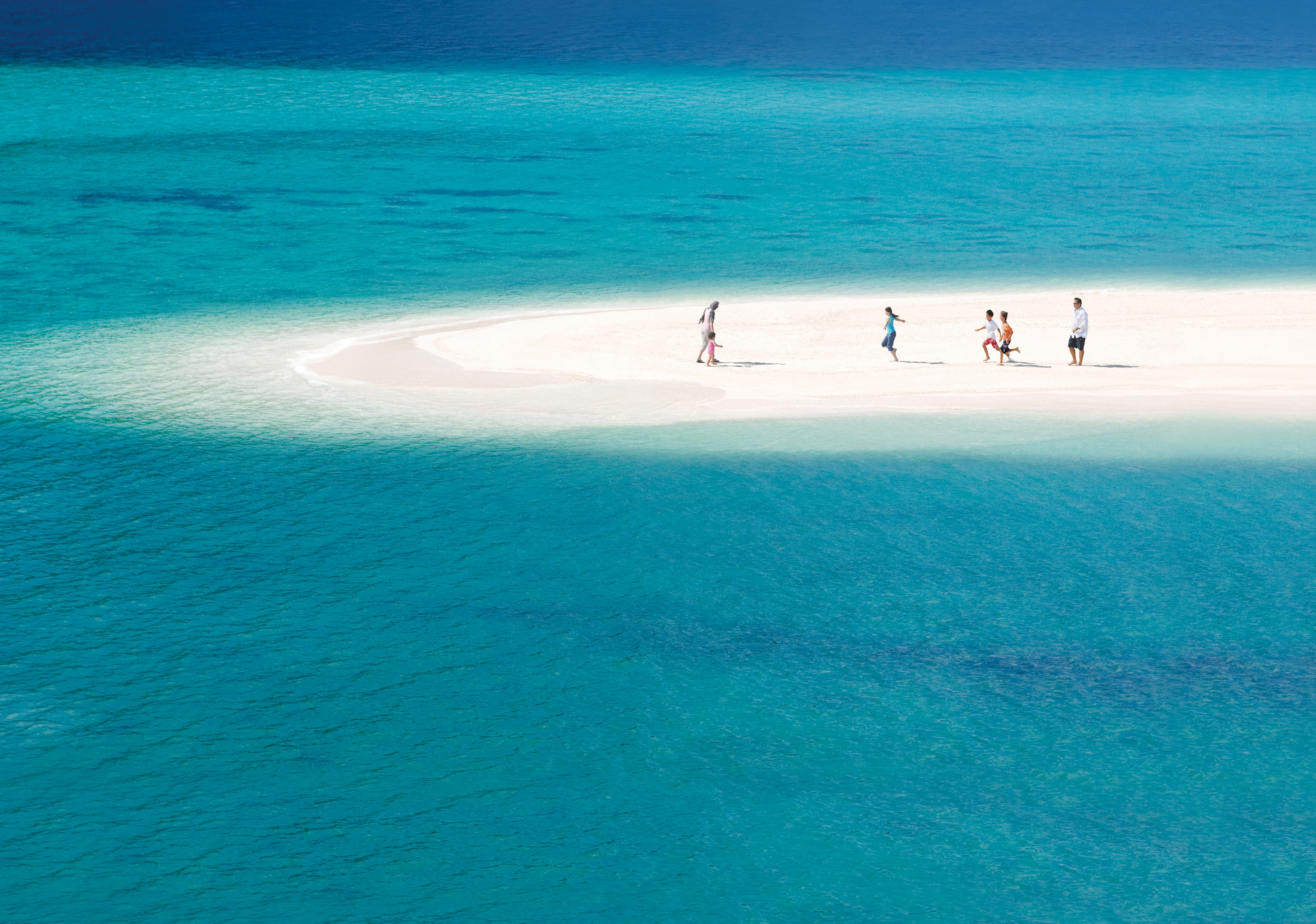 The Kingdom of Bahrain may be one of the world's smallest nations, after the Maldives and Singapore but it is quickly establishing itself as a powerhouse of opulence and culture in the Middle East. No matter what interests you, whether it is luxury shopping, museums, Comic Con or the Grand Prix, in Bahrain there is something for everyone. Bahrain is expanding at a raid rate, with luxury hotels luring high-end clientele from all over the world.
However, it is the people of Bahrain who are the real treasures. Locals are some of the most warm and welcoming I have ever come across.
It may not be as renown as its neighbours Qatar and Dubai but that's why now is the perfect time to visit this rare gem, whilst this is the Arabian Gulf's best kept secret.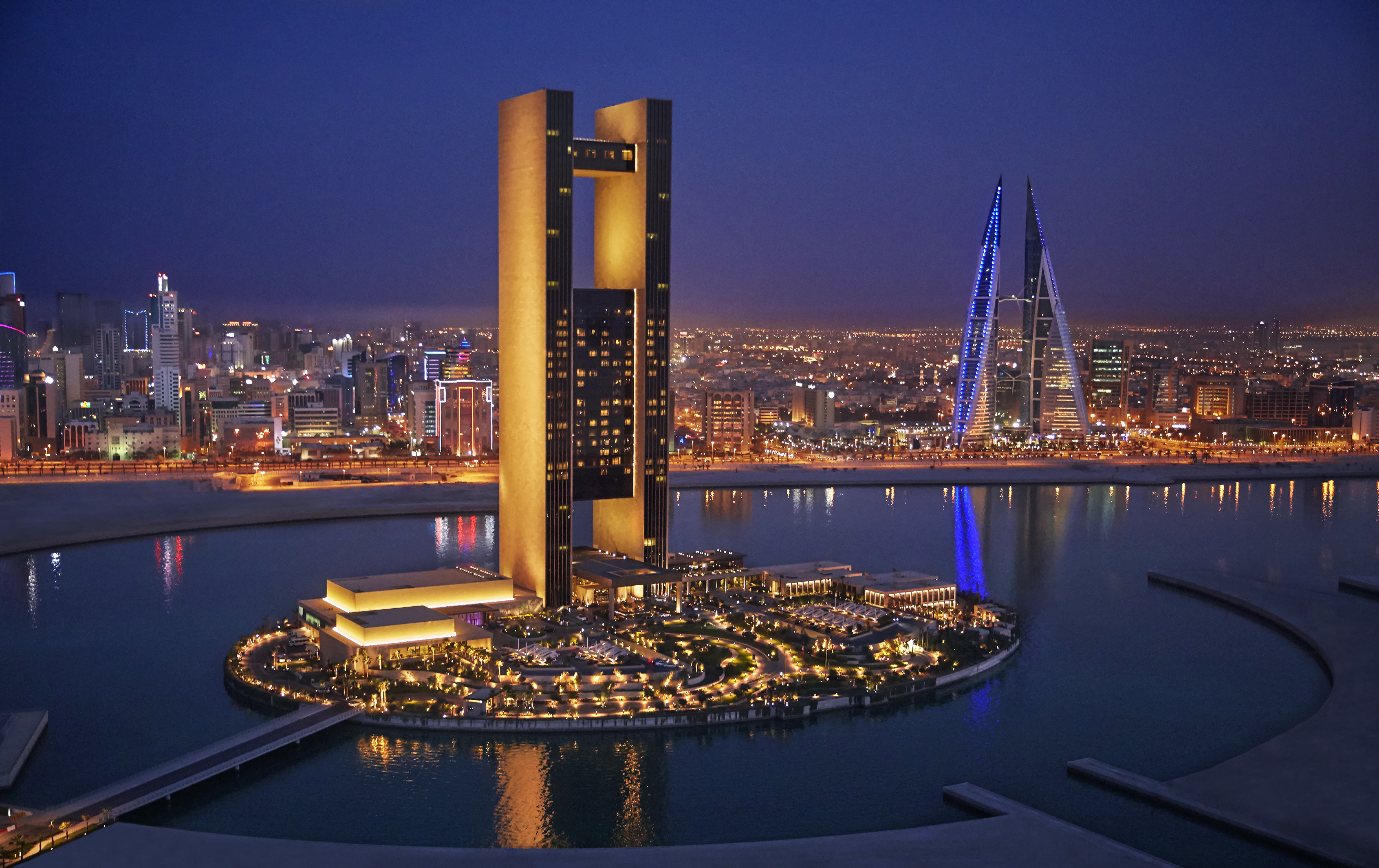 Gulf Air is the national carrier of the Kingdom of Bahrain, it also serves 42 cities in 25 countries across three continents.
We flew Business Class which was a truly extraordinary aviation experience. Rose water is offered to refresh your hands, as well as aromatic hot or cold towels at regular intervals.
Delicious food was offered in abundance, with afternoon tea served on a silver platter, fresh pesto salads served with warm traditional flatbread and tender beef medallions in a rich gravy and potato gratin. Even the chef makes an appearance to take your order and check that you enjoyed your meal.
Flight attendants are beautifully dressed in gold mesh and black hats, they offer a stellar service and are as efficient as they are kind. Gulf Air offered one of the finest flights we have ever experienced.
Gulf Air flies twice a day direct from London to Bahrain. Return flights from London to Bahrain start from £370 including taxes. gulfair.com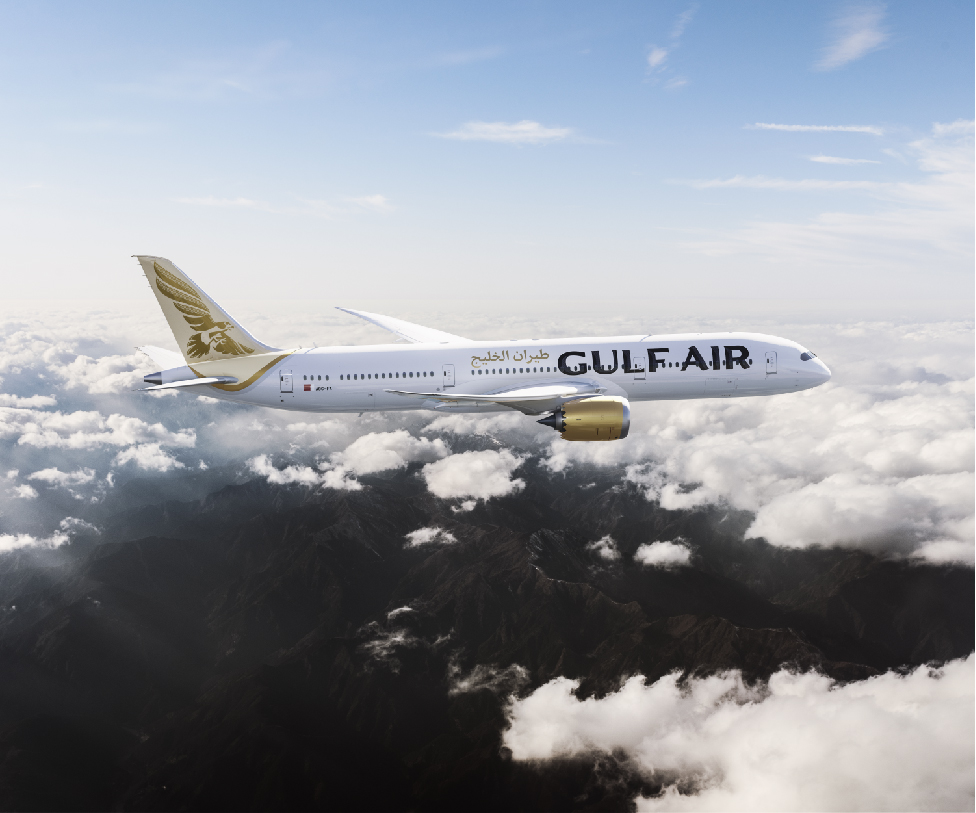 Day One
7am – Wake up in Downtown Rotana
Rotana boasts a portfolio of over 100 properties throughout the Middle East, Africa and Turkey, with further expansion already in place. Located in the heart of Manama's financial district, Downtown Rotana is a contemporary paradise just around the corner from the world-famous Manama Souq, Bahrain World Trade Centre and Bahrain Financial Harbour
Located in the heart of Manama's bustling financial district, Downtown Rotana is ideally situated for both business and leisure travellers within walking distance of local businesses, historic sites and the famous shopping hub of Manama Souq. Bahrain World Trade Centre and Bahrain Financial Harbour are only a few minutes' walk away and Bahrain International Airport is just a 20-minute drive.
The 26-storey hotel boasts floor-to-ceiling windows throughout offering commanding views of the city. All 243 rooms and suites are furnished to the highest degree, giving guests the cosiness and warmth of home, as well as the splendour and modern five-star that can only be offered at Rotana.
The jewel in Downtown Rotana's crown is the Alto Lounge and Restaurant, it offers sweeping panoramic views of the glittering lights of Bahrain's capital.
rotana.com
110 Government Ave, Manama 110, Bahrain
8am – Traditional Arabic Breakfast at Haji's Cafe
Make your way through the world-famous bright, bold and beautiful Manama Souk in search of Haji's Cafe. Haji's is a hidden treasure where the locals go for incredible, no frills authentic Middle-Eastern food.
Here you will find a delicious traditional breakfast accompanies by fresh fruit and salad in a warm and welcoming environment. It is a celebration of Bahraini home cooking and culture.
Road No 471, Bab Al Bahrain, Manama 304, Bahrain
+973 1721 0647
10am – Visit Al Fateh Grand Mosque
You simply cannot visit Bahrain without seeing the majestic Al Fateh Grand Mosque. Not only is it Bahrain's largest place of worship, accommodating 7000 worshippers but it is one of the largest and most beautiful mosques in the world.
It was constructed under the patronage of the late Sheikh Isa bin Salman Al Khalifa in 1987 and was named after Ahmed Al Fateh. Don't forget to look up at its crown, the largest fiberglass dome in the world and pay attention to the walls, which are beautifully ornamented with Kufic calligraphy.
It is a place of great solace and beauty, you can't help but feel honoured for being allowed to visit.
Al Fatih Highway, Manama, Bahrain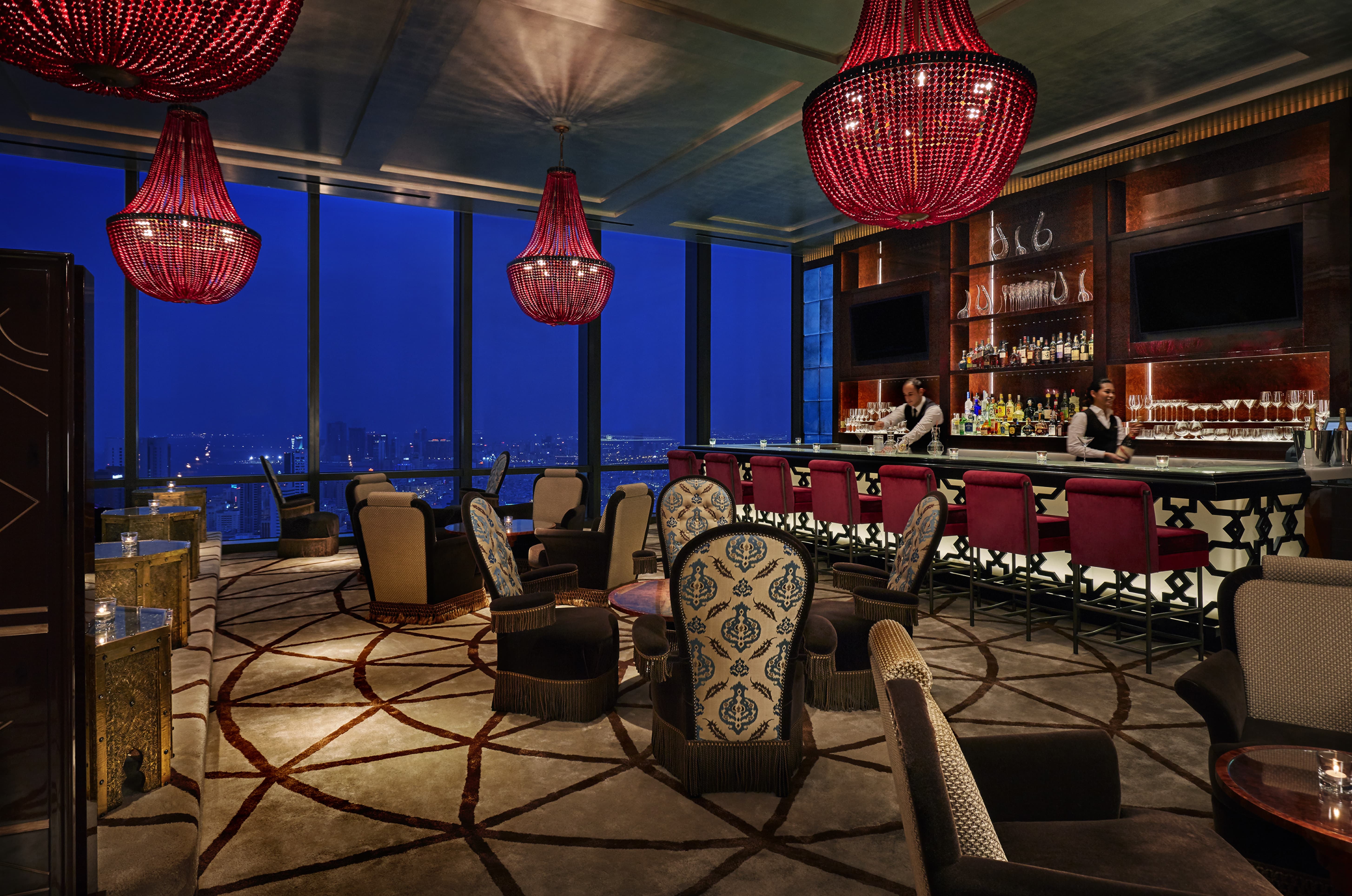 12pm – Lunch at Re Asian by Wolfgang Puck at The Four Seasons
Without a shadow of a doubt, one of the best meals you will ever have. Soar to the 50th floor and start with a whimsical hand-crafted cocktail at the Moroccan themed Blue Moon Lounge. Conceived by Wolfgang Puck this floor of absolute opulence in this most exclusive destination in Bahrain. We loved the So Seductive, orchid oolong-infused vodka and Japanese shiso. If you'd prefer something non-alcoholic opt for the Crackling Rose, an homage to a deep-hued rose, it is a mix of fresh cranberry juice and rose water, decorated with a velvety rose petal.
After admiring the spectacular panoramic view of Bahrain Bay and beyond, head into Re Asian restaurant for truly unforgettable Asian cuisine. Standout dishes include; Angry Lobster, with Thai chilli, black beans, sweet onion and soy sauce and our absolute favourite, the Korean Fried Chicken Bao Buns with radish kim chi and gochujang aioli.
For dessert, opt for Matcha Tea Chocolate Fondant with chocolate sable and yuzu ice-cream, Halo Halo with coconut tapioca and puffed rice, and Praline Choux Puff with praline butter cream and caramel ice-cream.
The Four Seasons, Bahrain Bay, Manama, Bahrain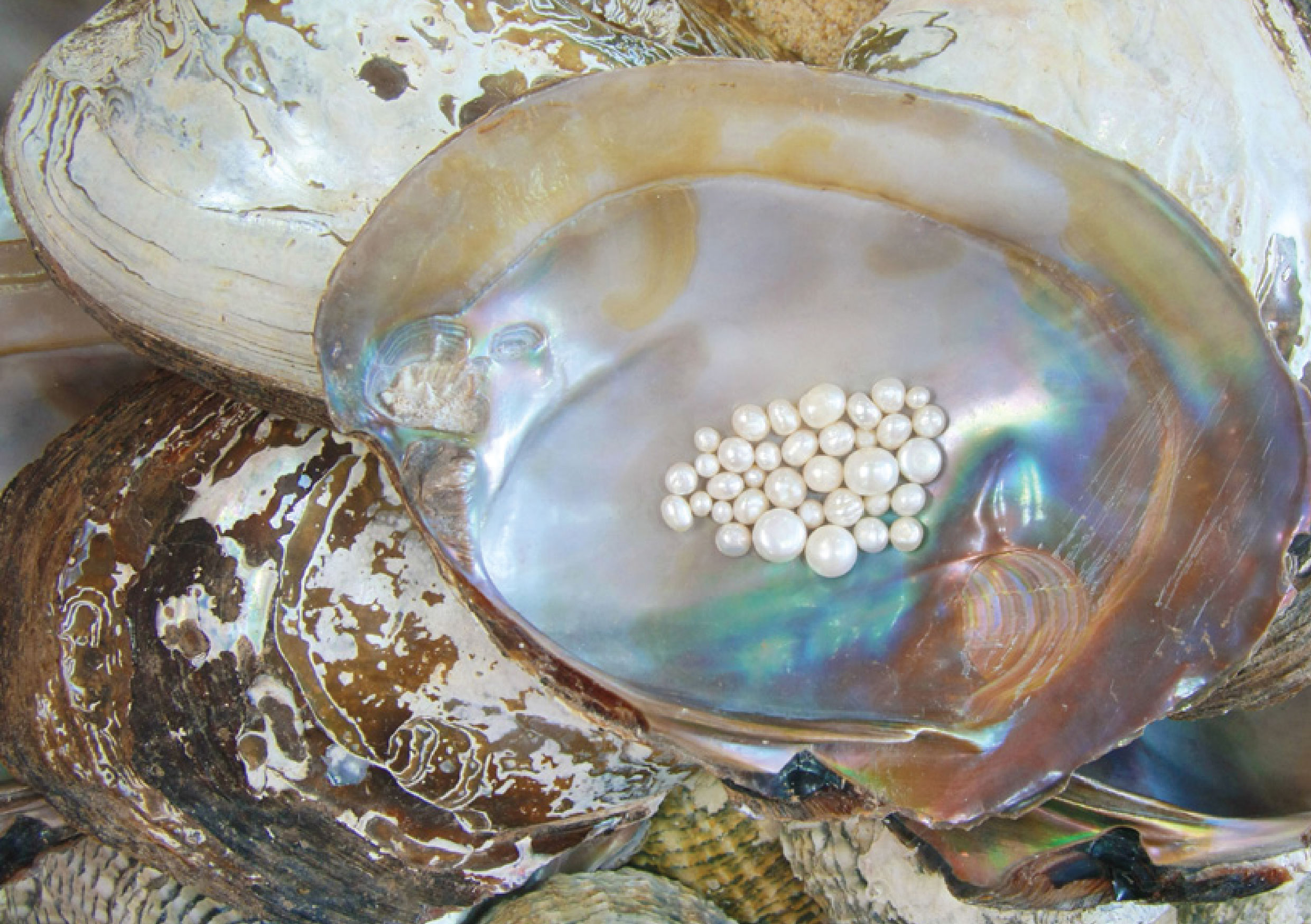 2.30pm – Pearl Diving at Ras Raya Port
One of the most unique and opulent experiences available in Bahrain. For over 2000 years, Bahrain has been praised for having some of the most beautiful and highest-quality pearls in the world. Now, you have the opportunity to hunt for pearls in the cool azure waters of the Gulf. The best part is that whatever you find, you can keep!
Depart from Ras Rayyah with a licensed diving company, don your wet suit and collect up to 60 oysters. On your return to shore, shuck your oysters with your fingers crossed that there is a glistening pearl inside. If there is you can have your pearls appraised for value and quality.
Purchase your ticket portal.btea.bh.
5pm – Visit Bahrain International Circuit in the Sakhir Desert
The home of motorsport in the Middle East, Formula 1 in Bahrain is going from strength-to-strength. The 2018 Gulf Air Bahrain Grand Prix saw 33,000 on Race Day and 95,000 fans over the three-day race weekend, up from 93,000 the year before. Motorsport's elite lined up on the grid for an epic 57-lap battle.
The International Circuit is well-worth a visit whether the Formula 1 event is on or not. Take a tour of the spectacular track where legends from Lewis Hamilton to Jenson Button have raced and even mimic the greats by making use of the go-kart track on site.
Gate 255,Gulf of Bahrain Avenue,Umm Jidar 1062, Sakhir, Bahrain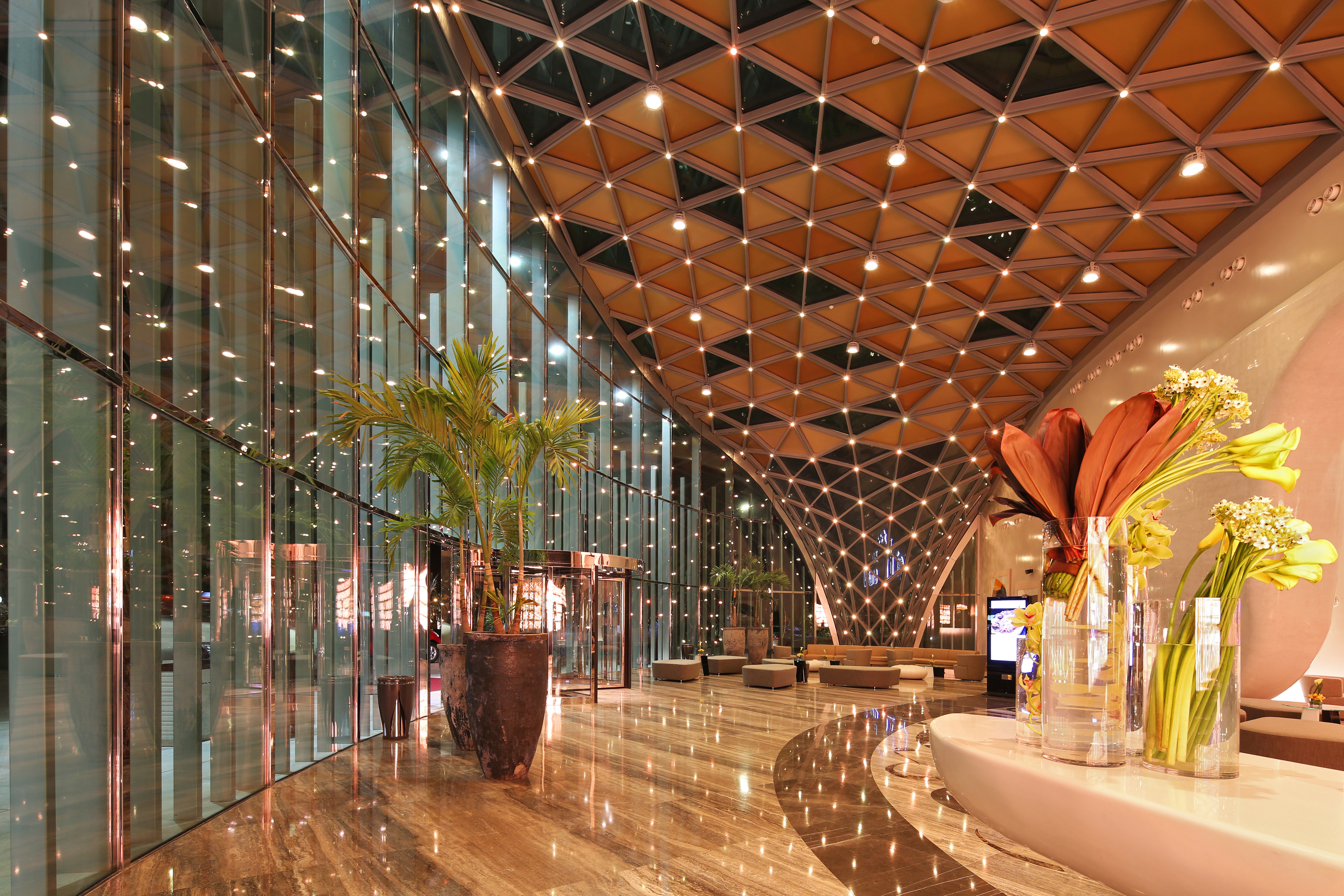 7pm – Dinner at WU ART Rotana
ART Rotana is the more aesthetically avant-garde sister of slick Downtown Rotana. Here, you will find a number of outstanding culinary options but our favourite is WU. Feast your senses on a culinary journey through the exotic Far East. WU has been influenced by 5 distinctive cuisines; Japan, China, Malaysia, Korea and Thailand.
Dishes at WU are designed for sharing. Start with the Grilled Kalbi Beef Salad Rolls in Rice Paper with lettuce, cucumber and sweet soy dip and the Grilled Prawn and Papaya Salad with tomatoes, Thai basil and palm sugar dressing.
For mains, opt for the Malaysian Beef Rendang, a caramelised beef curry with coconut milk and lemongrass and Teriyaki Glazed Chicken with toasted sesame seeds and scallions. To accompany these dishes, choose Nasi Goreng-Spiced Fried Rice with Prawns and topped with fried egg or simple steamed jasmine rice.
To finish, try the Iced Watermelon and Lychees infused with passionfruit and peppermint or Dulce de Leche and Banana Wantons dusted in cinnamon sugar.
After an incredible meal, head over to the WU Lounge and Bar to listen to a live DJ with a cocktail in hand whilst you watch the moonlight dance across the ocean.
Al Fanar Avenue Road 5722, Building 2780, Amwaj Islands 000, Bahrain