 A trip to Paris is an education on all that is beautiful. There is no other in the city that's intention is the instant undoing and amelioration of your heart. Here is our carefully curated itinerary for the perfect day in Paris…
7am – Stay at Shangri–La Paris
It is no secret that Shangri-La is one of the most extraordinary hotels in the world. It harmoniously marries the warmth of home and the celebration of the art of living, with decadent gilt interiors, sprawling staircases and glittering chandeliers.
There are 101 opulent rooms and suites that are decorated in a luxury minimalist style and bathed in natural light. A luxurious marble bathroom complete with heated floors, separate bathtub and rainfall shower accompanies each room. 40% of the rooms and 60% of the suites have incredible uninterrupted views of the Eiffel Tower.
Guests at Shangri-La Paris are in the finest company; Blake Lively, Beyonce and Jay-Z have all stayed at the Grand Dame of Paris. Once you check-in to the Shangri-La Paris, you begin a love affair that lasts a lifetime.
10 Avenue d'Iéna, 75116 Paris, France
8am – Breakfast at Angelina
In 1903, famed confectioner Antoine Rumpelmayer founded Angelina, named after his daughter-in-law. From the moment it opened, it became the place to see and be seen among Parisian aristocracy; Proust and Coco Chanel were regulars. For over a century the iconic tearoom has been known as a place of sheer indulgence.
Designed by the famed Belle Epoque architect Edouard-Jean Niermans, aesthetically it has an undeniable elegance and a sense of romanticism. There is nowhere better to indulge in a decadent breakfast of rainbow macarons and hot chocolate.
226 Rue de Rivoli, 75001 Paris, France
10am – Visit Musée Baccarat
Paris is a treasure-trove of beautiful things and when it comes to museums, you are utterly spoilt for choice. However, amongst all of the Grand Dame's that house some of the world's most influential artwork is a rare gem, Musée Baccarat.
Philippe Starck created this neo-rococo wonderland in the beautiful former mansion of the Vicomtesse de Noailles. Expect the unexpected; a decadent red carpet entrance and a chandelier glistening in a fishtank.
The legend of Baccarat lives on in spectacular style; see pieces from the Baccarat that were commissioned for society's elite, from Queens to Maharajahs. It is a true education in opulence and craftsmanship.
11 Place des États-Unis, 75116 Paris, France 12pm Lunch at L'Abeille
L'Abeille is a two-Michelin-starred gastronomic restaurant like no other. It serves innovative, balanced and sophisticated cuisine by Executive Chef Christophe Moret. We recommend the Refreshed Cotentin Spider Crab with coral sabayon, followed by Roasted Aiguillettes of French beef with crispy potatoes and Frosted Corsican Honey perfumed with lemon and eucalyptus for dessert.
It has the feel of an enchanting secret garden party; guests can dine to the soundtrack of birds chirping and overlooking the sun soaked sculpted gardens of the Shangri-La Paris hotel and a mesmerising view of the majestic Eiffel Tower.
A highly skilled kitchen honours France's grand culinary tradition, with fine classicism and noble ingredients. It is a master class in creativity and gastronomy, both executed perfectly.
10 Avenue d'Iéna, 75116 Paris, France
2pm – Visit Palais Garnier
Even in a city where beauty is almost the currency, it is a rarity to experience something so exceptionally beautiful that you find yourself holding your breath in awe.
The Palais Garnier is a 19th-century architectural masterpiece commissioned by Napoleon and built in 1875 by Charles Garnier. It is a historical monument and visitors are welcome to come and admire the stratospheric beauty of the building, it also stages opera and dance performances such as; ???
The crown jewel is the Grand Foyer, an 18 metre high, 154 metre long hall that was originally designed as a drawing room for the crème de la crème of Paris high-society. Its world-famous ceiling was painted by Paul-Jacques-Aime Baudry and depicts various iconic moments in the history of music. It's renown for being one of the most beautiful rooms in the world and everything that glitters is definitely gold.
8 Rue Scribe, 75009 Paris, France
4pm – Shop at Colette
This influential Parisian boutique has been described as the trendiest store in the world; Karl Lagerfeld is a regular visitor "because it has things no one else has". It is a concept store of carefully curated whimsical and fantastical things, set across its three floors and 8,000 square feet of space. The basement water bar offers 73 different types of mineral water and is a must-visit.
Colette is a master of collaboration, especially with fashion powerhouses such as Balenciaga, Chanel and Saint Laurent. Colette's magic is the fearlessness of placing super-expensive designer products alongside affordable street wear, magazines and music. Whether your budget is meagre or in the millions, there is something for everyone.
It is the end of an era; Colette announced that it would close its doors in December 2017 after a ground-breaking 20-year reign. Visit this iconic relic before it's too late, many will imitate after it is gone but none can replicate the charm of Colette.
213 Rue Saint Honoré, 75001 Paris, France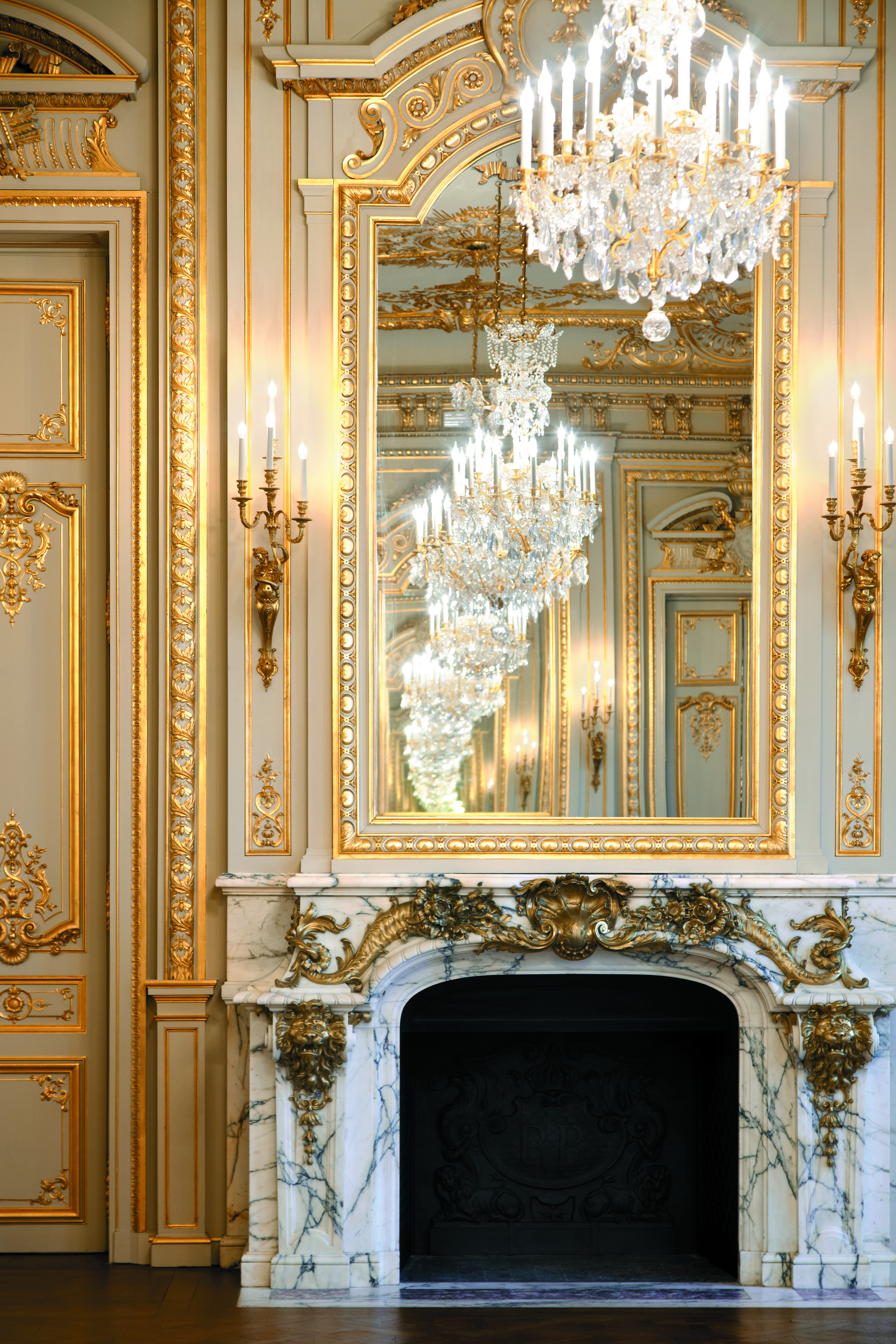 6pm – Indulge at Peninsula Spa
In the heart of Paris is an oasis of ultimate indulgence that offers one of the best massages in the world. The Peninsula Spa boasts two Jacuzzis, sauna, steam room, ice fountain and eight decadent treatment rooms – two of which are full suites designed for couples.
The crown jewel is the serene 20-meter pool, where you can immerse yourself into the warm azure water and admire the cascading floor-to-ceiling water feature.
There is nowhere better to momentarily escape the city.
19 Avenue Kléber, 75116 Paris, France
9pm – Dinner at LiLi
LiLi is so much more than a restaurant; it is a completely immersive theatrical experience of taste and design. It has stunning opera-style interior inspired by the finest Chinese and French style. Aesthetically, it has a romantic mystery and undeniable opulence with soaring ceilings and luxurious fabrics in an array of jewel colours.
LiLi presents a delicious authentic Cantonese menu prepared by award-winning Hong Kong chefs. We recommend starting with the Chilled Kamchatka king crab with enoki mushroom and cucumber, followed by Kung Pao chicken with Singapore style noodles and Wok-fried seasonal vegetables with the world-famous chilled mango cream with pink grapefruit and sago pearls for dessert.
Get lost in this decadent den of delight and enjoy the true opulence of the orient.
19 Avenue Kléber, 75116 Paris, France
Eurostar operates up to 18 daily services from London St Pancras International to Paris Gare Du Nord with return fares from £69. Fastest London-Paris journey time is 2hr 15 minutes. Tickets are available from eurostar.com.