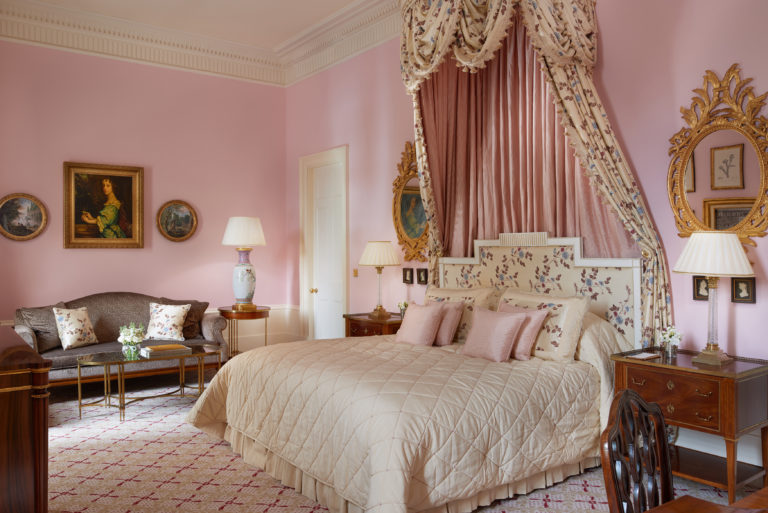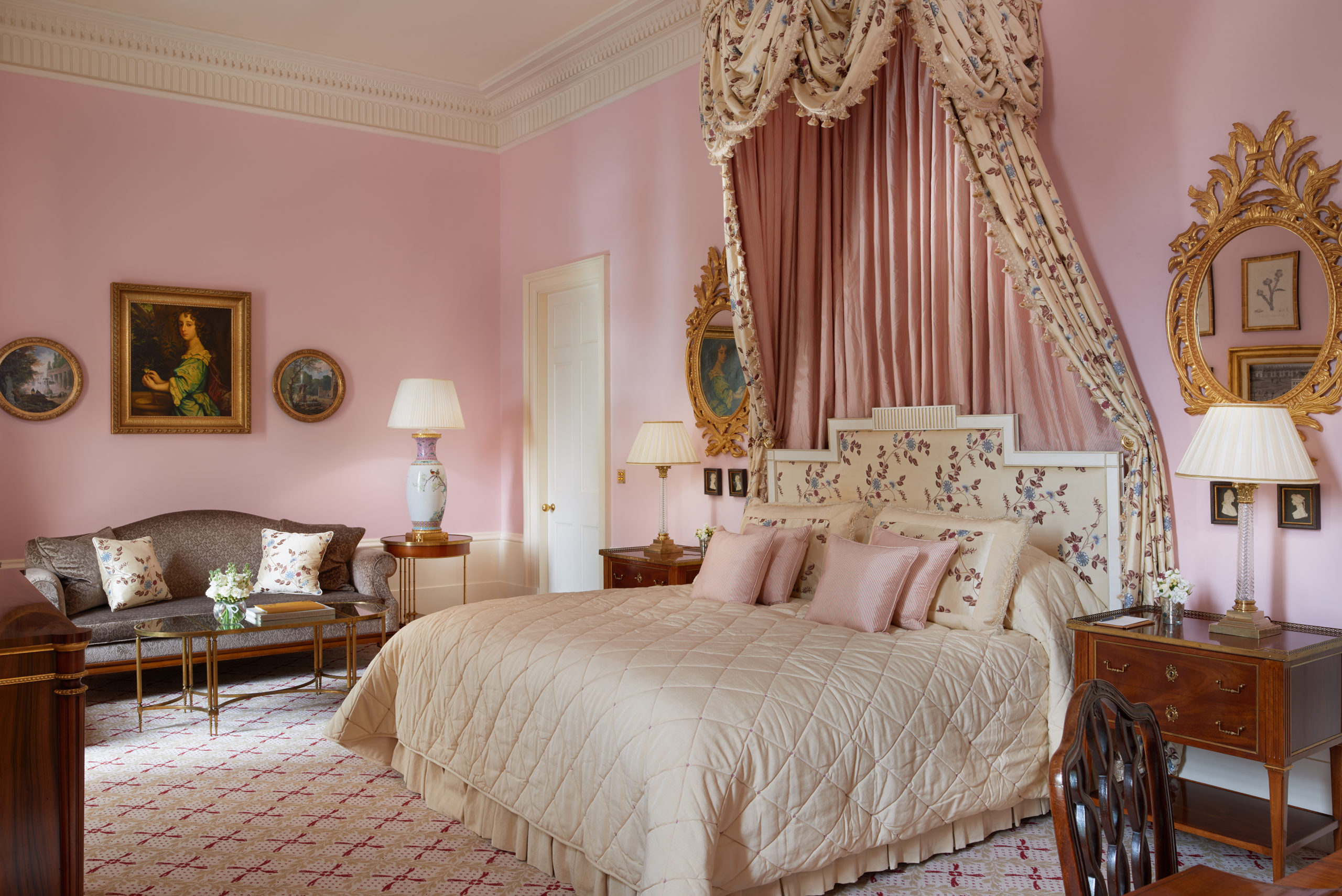 The Lanesborough is a quintessentially British masterpiece. The epitome of pomp and grandeur, The Lanesborough is situated in a glorious neoclassical mansion overlooking the luscious greenery of Hyde Park. It is perfectly located in the heart of everything, Harrods, Harvey Nichols and Selfridges are a short walk away as well as Buckingham Palace which is a short stroll across the park.
Despite its grandeur, The Lanesborough retains the warmth of a private residence. It boasts 93 luxurious suites and bedrooms, including one of the jewels in its crown, The Presidential Suite. The palatial Regency elegance of The Presidential Suite extends across five bedrooms and a stunning living room which opens out onto a private terrace that overlooks the iconic Wellington Arch.
The master bedroom boasts a regal four-poster bed, spacious walk-in closet and a beautifully appointed bathroom. There is even a dedicated kitchen area that provides a separate entrance for your charming personal butler, who is available around the clock to help fulfill your wildest dreams. The Presidential Suite can be reserved as a one, two, three or five bedroom suite and for guests that book the entire suite, one of the hotel's chauffeur-driven cars will be available to you as a complimentary service.
@the_lanesborough
oetkercollection.com/hotels/the-lanesborough
Hyde Park Corner, London SW1X 7TA