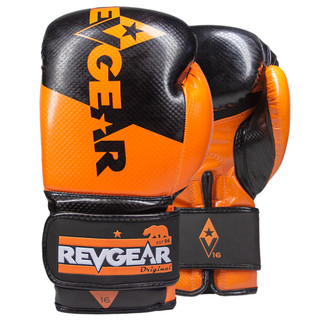 Boxing gloves are an essential piece of equipment for any boxer, whether you're a beginner or an experienced professional. They not only protect your hands from injury but also help to improve your technique and speed. With so many different types of gloves on the market, it is difficult to know which ones to buy. In this buying guide, we'll examine the key features you should consider when purchasing boxing gloves.
Size and weight– Boxing gloves come in different sizes and weights, and choosing the right ones is essential. The size of the gloves is usually measured in ounces, and the weight of the gloves will depend on your body weight and the type of training you'll be doing. For example, if you're a beginner, you'll likely need gloves that are lighter and easier to move around. On the other hand, if you're a professional boxer, you may need heavier gloves to help with your training.
Material of the gloves– gloves can be made from various materials, including leather, synthetic leather, and vinyl. Leather gloves are the most durable and provide the best feel and fit but they are also the most expensive. Synthetic leather and vinyl gloves are less costly but may only last for a short time or provide the same comfort level. Depending on your requirement, you should select the one that you need. Check out revgear.com to check out the latest varieties of boxing gloves available.
Padding– The padding in boxing gloves can vary depending on the brand and model. Some gloves have more padding than others, which can affect protection and comfort. Choosing gloves with sufficient padding to protect your hands during training or sparring is essential.
Closure– Boxing gloves can be closed with Velcro straps or laces. Velcro straps are easier to use and can be adjusted quickly, which makes them popular with beginners. Laced gloves provide a more secure fit and are preferred by professionals, but they can be more challenging to put on and take off.
Type of gloves– There are different types of gloves for different types of training. For example, bag gloves are designed to punch heavy bags and are usually lighter and less padded than sparring gloves. On the other hand, sparring gloves are designed for sparring with other boxers and are generally heavier and more padded than bag gloves. Choosing the correct type of glove for your specific needs is essential.
Budget– Boxing gloves can range from less than $20 to more than $500. While investing in a good pair of gloves that will last is essential, staying within your budget is also necessary. Determine how much you're willing to spend before shopping, and look for gloves that meet your needs and budget.
In conclusion, buying suitable boxing gloves is essential for any boxer, and there are many factors to consider when purchasing. By viewing the size and weight of the gloves, the material, padding, closure, type of glove, and budget, you can find the perfect gloves for your needs. Remember to prioritize safety and comfort, and don't be afraid to try on different gloves to find the perfect fit. You can train harder and perform better in the ring with suitable gloves.