Celebrated poet Laurie Lee's work was greatly inspired by his childhood growing up in the English countryside. He wrote, "Bees blew like cake-crumbs through the golden air, white butterflies like sugared wafers, and when it wasn't raining a diamond dust took over which veiled and yet magnified all things."
There is nowhere quite like the English countryside, with its staggeringly beautiful rolling fields and majestic woodlands that look as though they came to life from the pages of a fairytale. Amongst the wonderful wilderness is Heckfield Place, a glorious Georgian country manor.
We drove through the unspoilt paradise of the countryside in the Mini Clubman, here is our tale of the perfect road trip to Heckfield Place…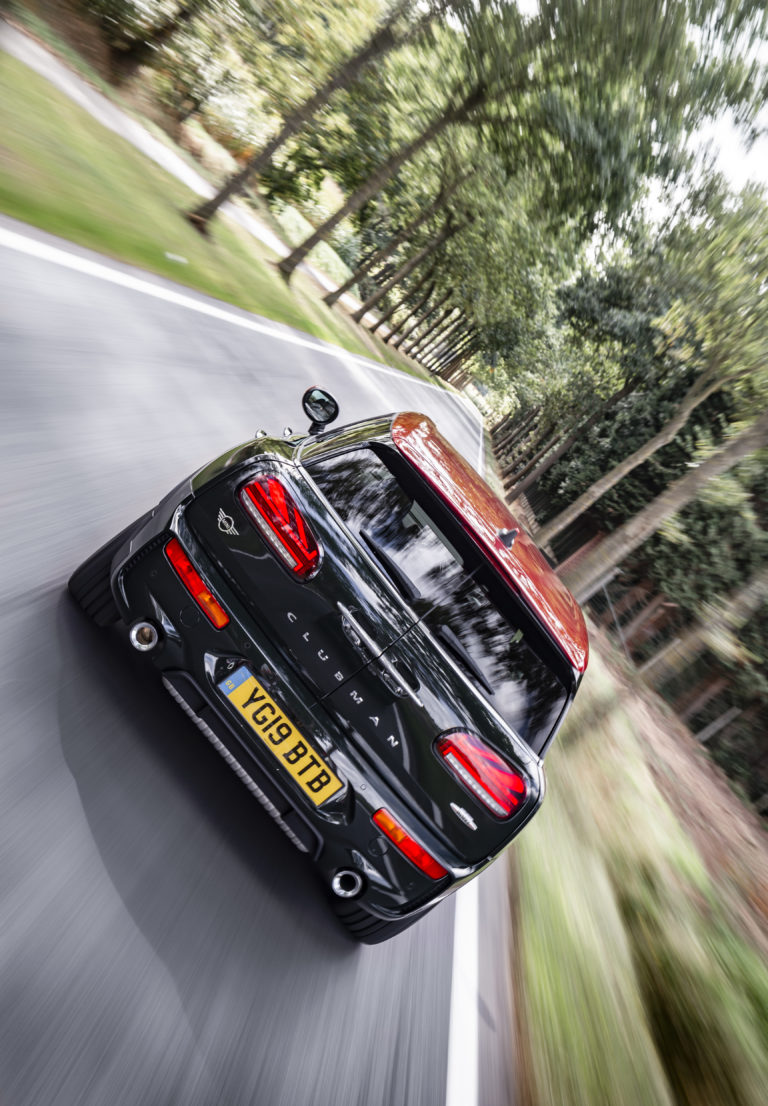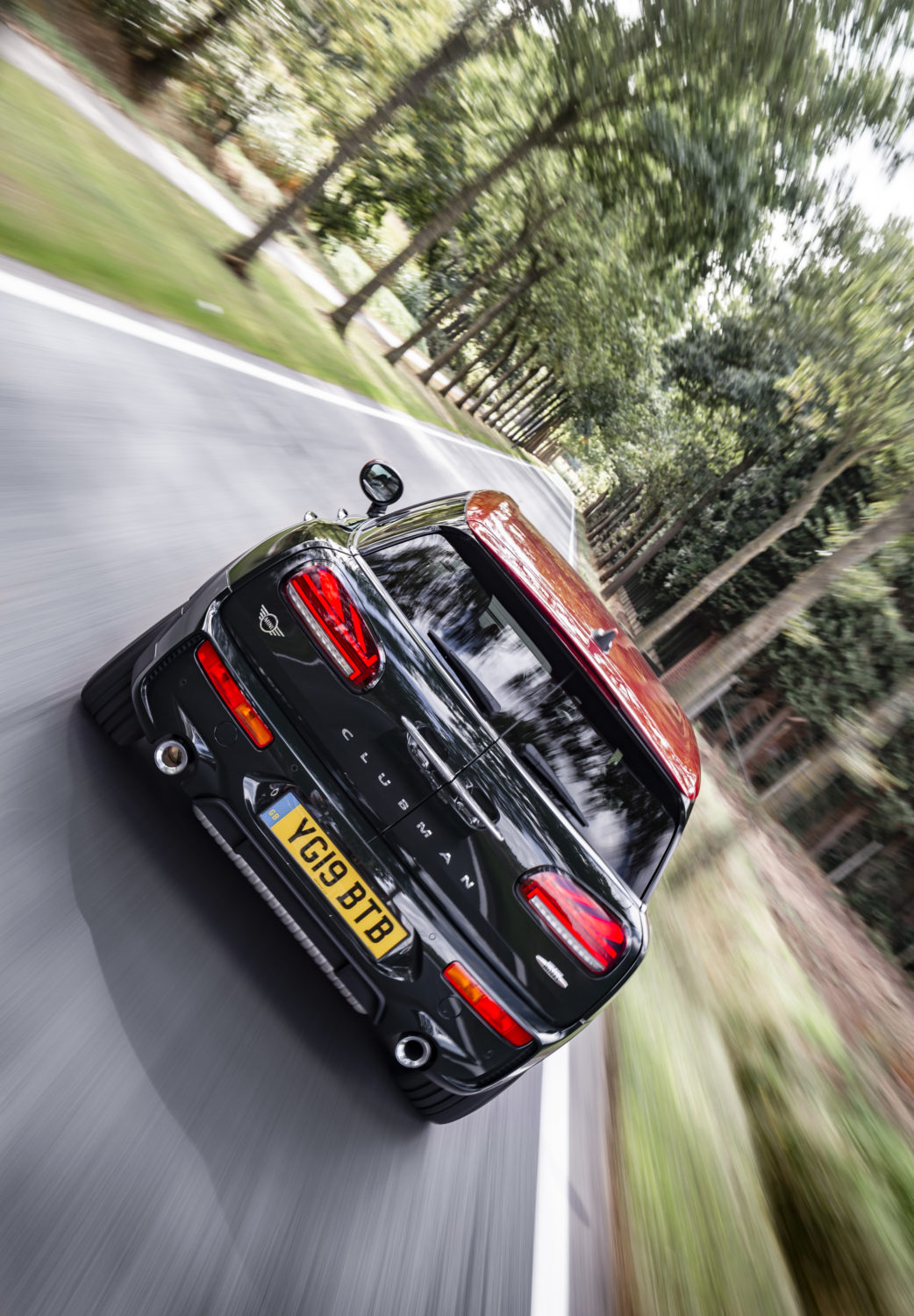 The Car
With its sleek design and perfect proportions, the MINI Clubman has impressive power, space and the aesthetic that has made millions of drivers fall head over heels for the MINI brand.
The MINI Clubman is the most charming and sophisticated MINI ever made with a chic yet spacious interior crafted from high-quality materials and stacked with innovative technology. The 6.5" screen is your portal to the world with incredible entertainment and information, from traffic news to your Spotify playlist.
It has style and substance, with six doors, including split rear doors that open automatically when you put your foot under the boot. There is an abundance of space, 1,250 litres with the seats down and 360 litres with the seats up, perfect for all the family on a road trip.
It is compact but mighty, powered by a strong engine. It even has a new 203bhp engine for the performance JCW model that it shares with the BMW M135i.
The Mini Clubman is a joy to drive. This fun estate is beautifully built, ensuring a smooth ride. It handles the roads perfectly, hugging the curves of the winding country roads with ease. The MINI Clubman is the perfect balance of want and need, who said that you can't have it all?
@mini
Mini.co.uk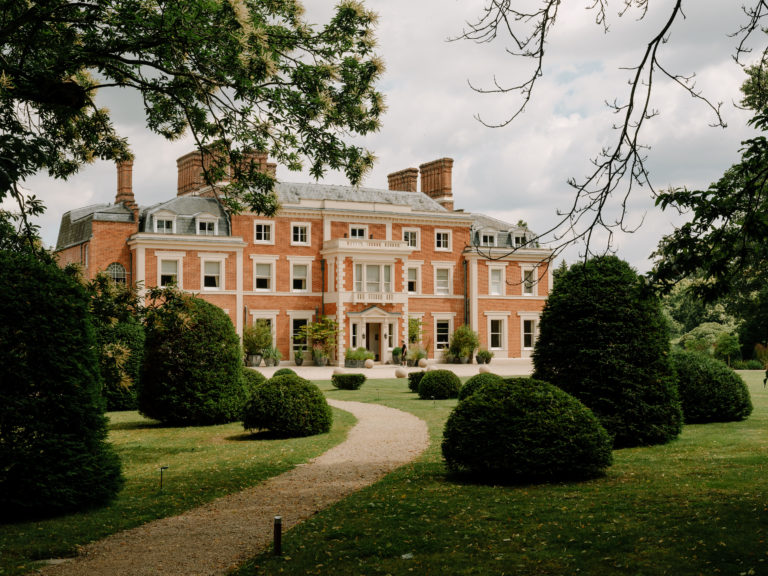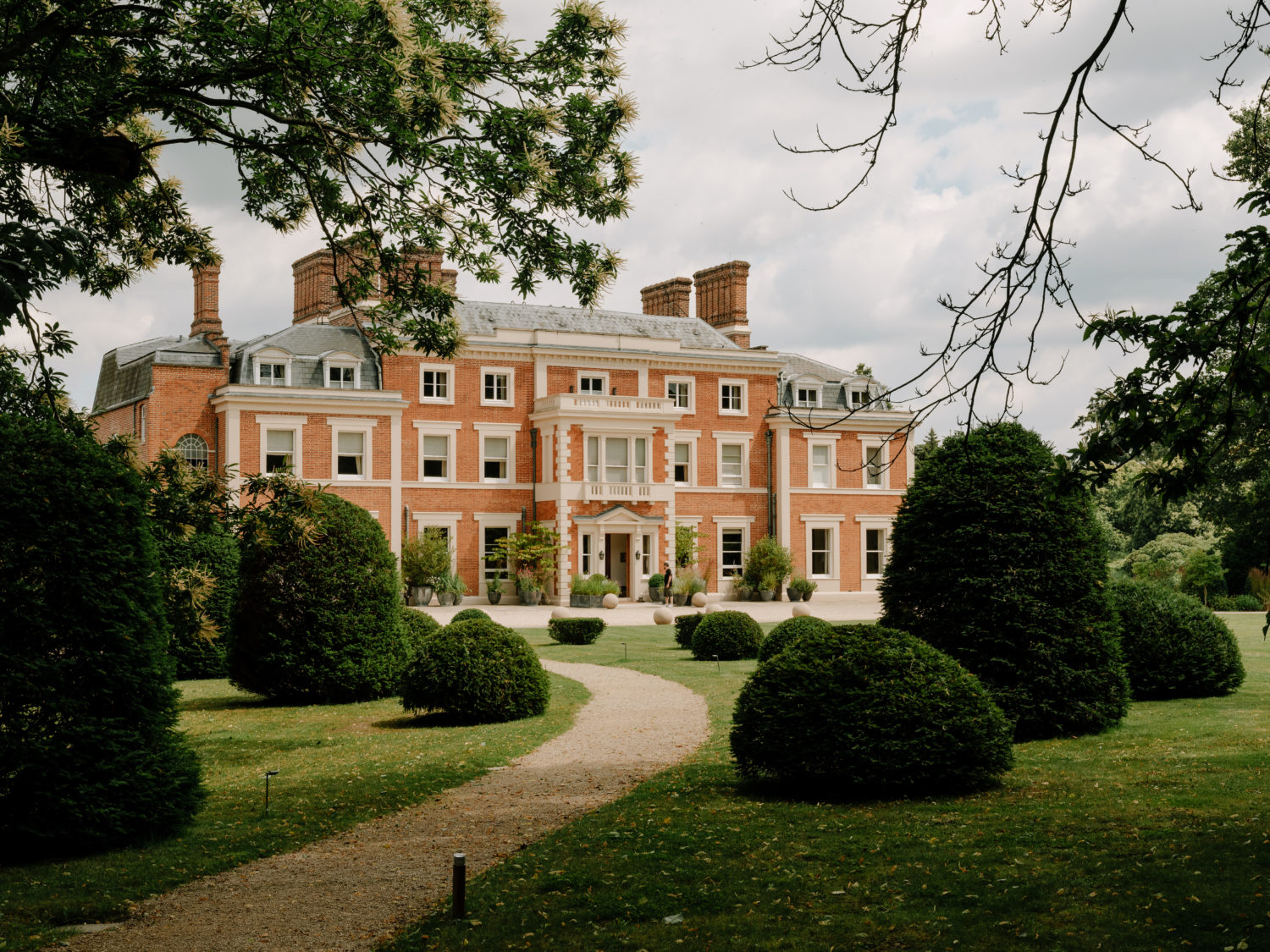 Stay at Heckfield Place
Situated an hour from London in the heart of 400 acres of secluded Hampshire grounds is Heckfield Place. There is an enchanting woodland, beautiful gardens, orchards, lakes that can be swam in during the summer months and even a biodynamic farm. Heckfield Place is like an Enid Blyton novel come to life.
This Georgian family home has been lovingly restored from its classical origins and rewoven into a luxury hotel. Although it would be fair to think of Heckfield Place as less of a hotel and more of a home. It is a masterpiece, a relic of quintessential English history that completely redefines the notion of a hotel as you know it.
Aesthetically the house maintains a quiet yet noble elegance with ornate persian rugs on English oak floors, impressive original fireplaces and hand-crafted furniture. It has a neutral palette offset with opulent touches such as glittering chandeliers, ornate mirrors and intricate staircases. The walls heave with fine art, often 20th century British paintings in gilt frames that are from the billionaire owner's personal collection.
Heckfield House boasts 38 rooms and six signature suites which are all wonderful. Some of the rooms boast private gardens or balconies, others have hand-painted wallpaper or portraits of Virginia Woolf. Every room is perfectly considered, from the art on the walls, to the books stacked on the table.
The crown jewel is the majestic Church Lodge, a black and white timber framed two storied cottage in the grounds of Heckfield Place. Set away from the main house amongst the trees, Church Lodge offers absolute privacy with its own driveway and garden complete with outdoor seating and a firepit.
Upstairs it has two cosy bedrooms and a bathroom with a stunning freestanding bathtub that overlooks the garden. Downstairs is a lovely sitting room with a Bang & Olufsen television, wood fired stove and cocktail cabinet.
There is also a separate study, kitchen and dining room. The attention to detail is charming, vases are filled with fresh flowers and there is a gleaming fruit bowl that looks like an oil painting. As far as accommodation goes, you couldn't possibly want for more.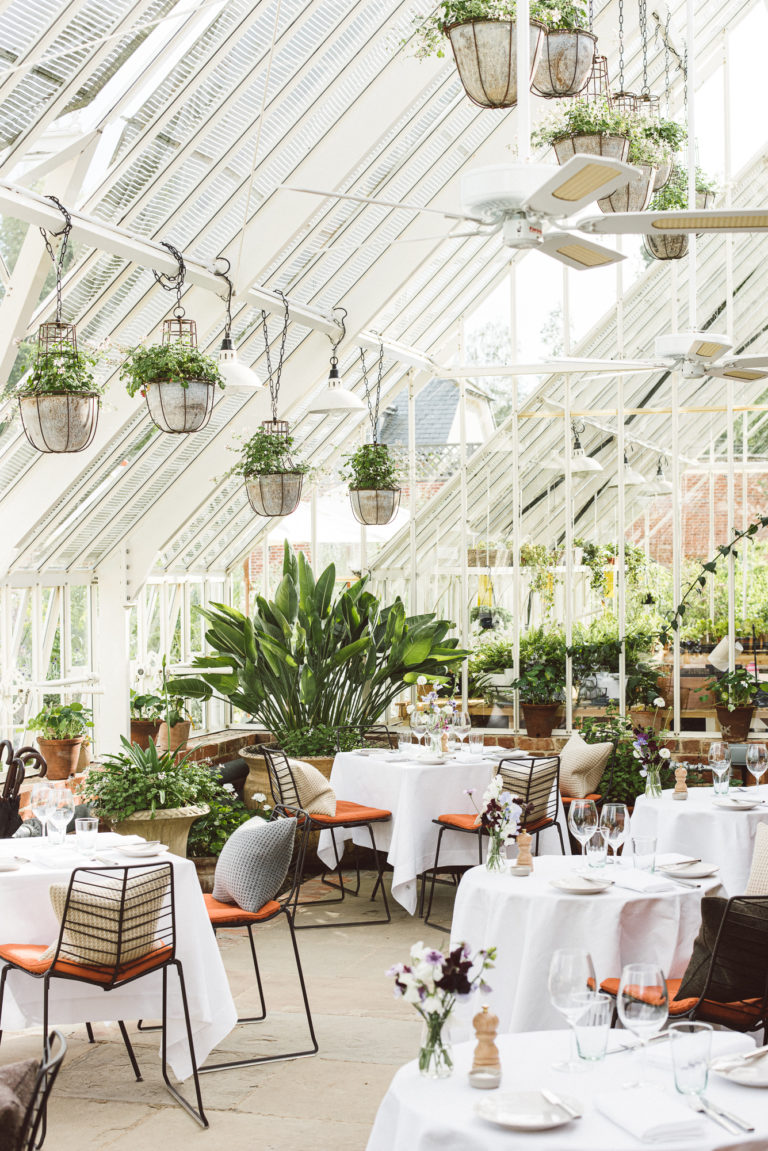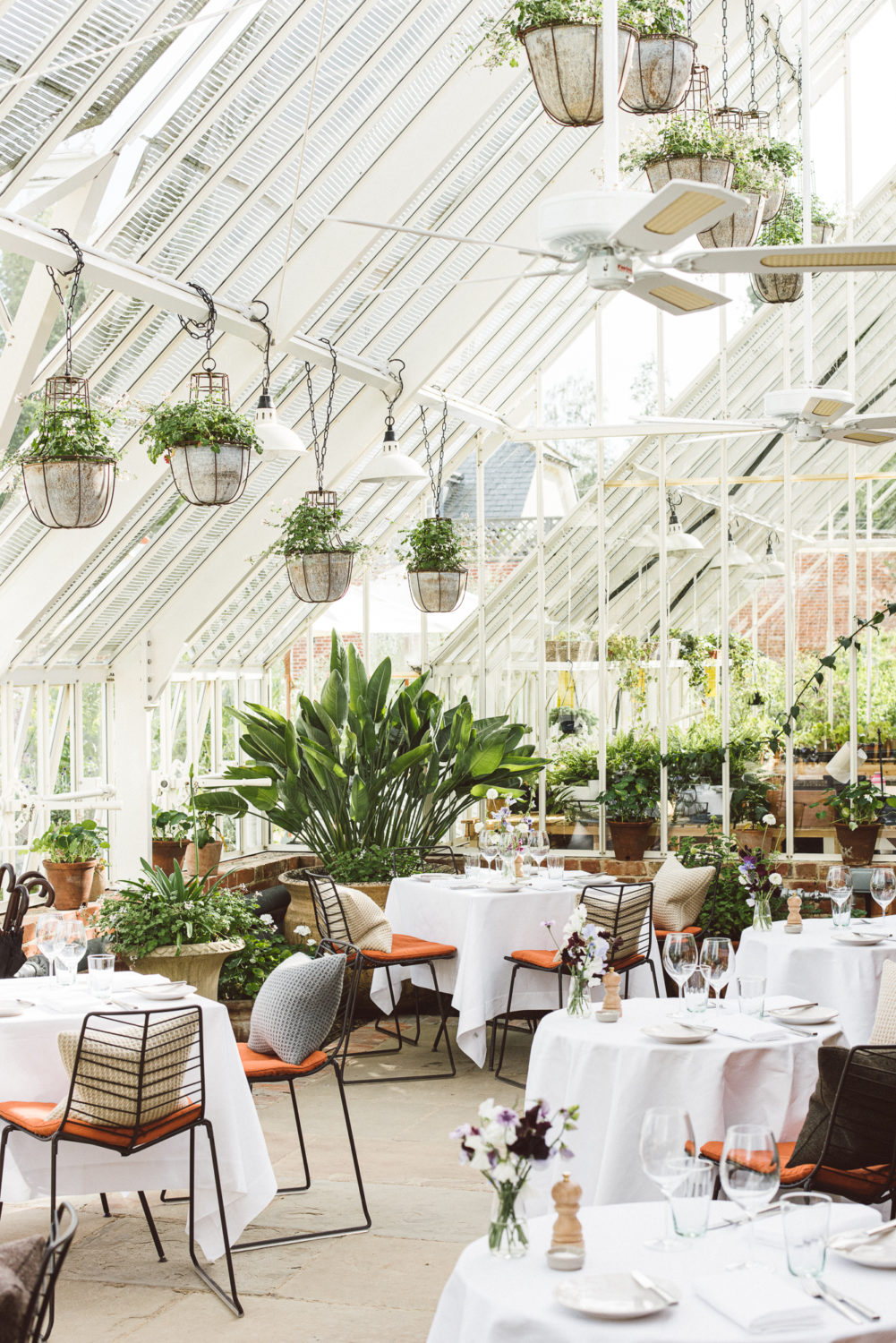 Upon arrival I had been warned that the staff at Heckfield Place loved dogs but nothing could have prepared me for the love and kindness that was shown to my Chow Chow Balthazar. Word spread like wildfire and throughout our stay, staff would appear to introduce themselves to him and offer to take him for a walk around the grounds.
He was treated like an emperor, given smoked salmon at dinner and an extra sausage and eggs for breakfast. I couldn't pass a member of staff without someone bending down to give him a cuddle.
Heckfield boasts two restaurants, Marle and Hearth as well as afternoon tea served in the Glass House and cocktails at the Moon Bar. There is also a private dining room and a spectacular wine cellar.
The cuisine at Heckfield Place celebrates the finest British seasonal ingredients as well as a sense of simplicity and authenticity. Marle boasts a green Michelin star and is open to residents and outside guests and allows diners to experience the immediacy of food served straight from the earth. To start there is Bitter Leaf Salad with goat's curd, to follow a tender beef fillet with farro and wild garlic and to finish a meringue with blood orange sorbet.
Heath is centered on an open fire with classic and heartfelt dishes using traditional cooking methods and a focus on the very best produce that is available on the day. Highlights include, pink fir potatoes with smoked chili aioli, raw scallops with grapefruit, caviar and chive and roasted carrots with house made feta and zhoug.
Heckfield Place is a magical country haven that has been sculpted over centuries by ancient heather, woodland, gardens and meadows. Both tamed and gently wild, it is a romantic country bolthole oozing Georgian grandeur, where everyone is made to feel at home.
@heckfield_place
Heckfield Pl, Heckfield, Hook RG27 0LD