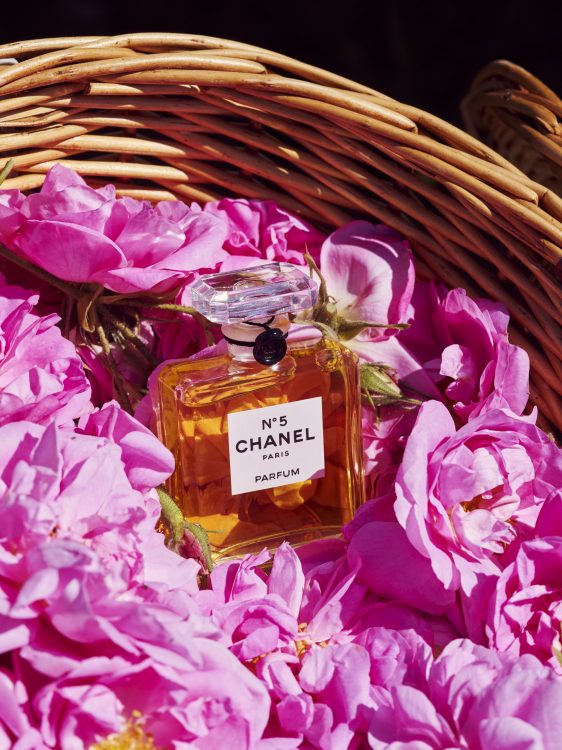 "A woman should wear perfume wherever she wants to be kissed." – Gabrielle Chanel
They say you will never forget your first CHANEL experience and I can personally vouch for that. My mother's bottle of CHANEL N°5 was showcased proudly on her vanity table, only worn on the most special of occasions.
I would sneak into her room and spritz a little on the inside of my tiny wrist and breathe in the aroma with my eyes closed tightly, just like I had seen her do on so many occasions before.
It was an entrance into a world that I couldn't understand but desperately wanted to be a part of. Little did I know then that it would be the start of a deep love affair with CHANEL that has stayed with me throughout my life.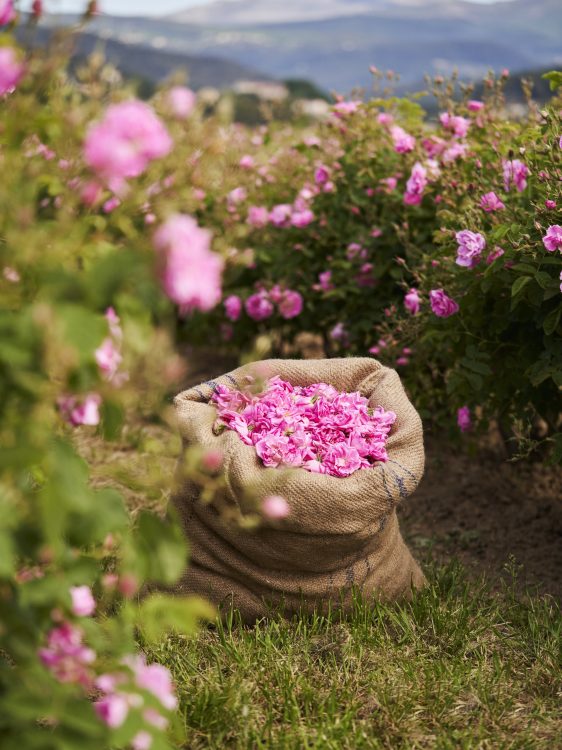 CHANEL has an illustrious history but when Gabrielle Chanel created her debut fragrance, CHANEL N°5 in 1921, it would change the world of fragrance forever.
In 1921, Gabrielle Chanel was experiencing dizzying heights of success and she firmly reigned over Parisian fashion by imposing her singular concept of elegance on Paris and across the world. If only she knew that through CHANEL she would redefine classicism.
Gabrielle Chanel was determined to create a "woman's perfume with a woman's scent" and believed that a womans scent should be as important as her style of dress.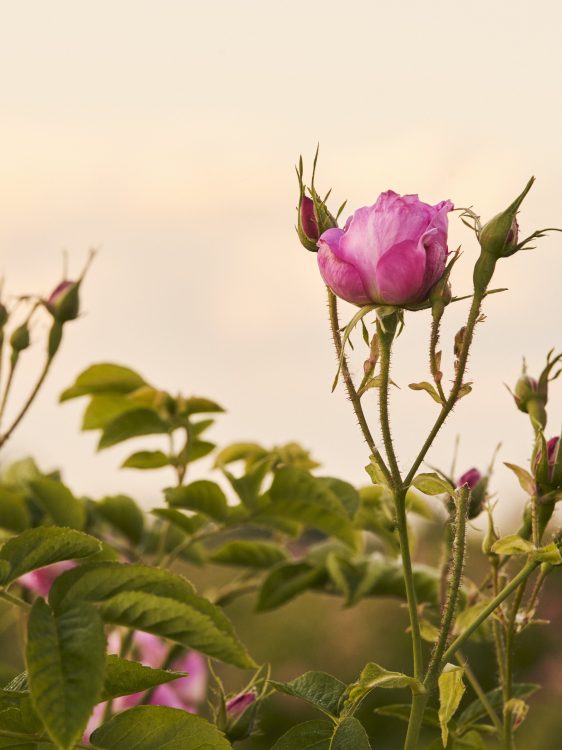 CHANEL N°5 was a revolutionary scent, the first of its kind. It was a unique project, at a time when couturiers and perfumers were both celebrated but practiced distinct arts.
It was also groundbreaking due to its name and design. CHANEL N°5 defied the conventions of perfume, at a time when single flower scents were glorified. It was a firm opposition to the sappy lyricism associated with so many popular fragrances from the turn of the century, when Gabrielle Chanel designed CHANEL N°5, she opted for minimalism and simplicity.
To house the scent, Gabrielle Chanel chose a simple laboratory bottle with a stopper cut like a diamond, which was inspired by the geometry of Place Vendôme in Paris. The lines of the iconic bottle have remained practically unchanged since its creation, you simply don't mess with perfection.
Ernest Beaux, the creator of CHANEL's signature scents curated 10 samples, labelled one to five and 20 to 24. He presented them to Gabrielle Chanel, she chose number five and an icon was born.
CHANEL N°5 was a global success of astronomic proportions, spreading to the United States and then like wildfire to Japan and it quickly became the leading fragrance in the world.
It was so beloved that at the liberation in Paris, a line of American soldiers could be found snaking along the CHANEL boutique on rue Cambon to ensure that they had a bottle to bring home to their wives.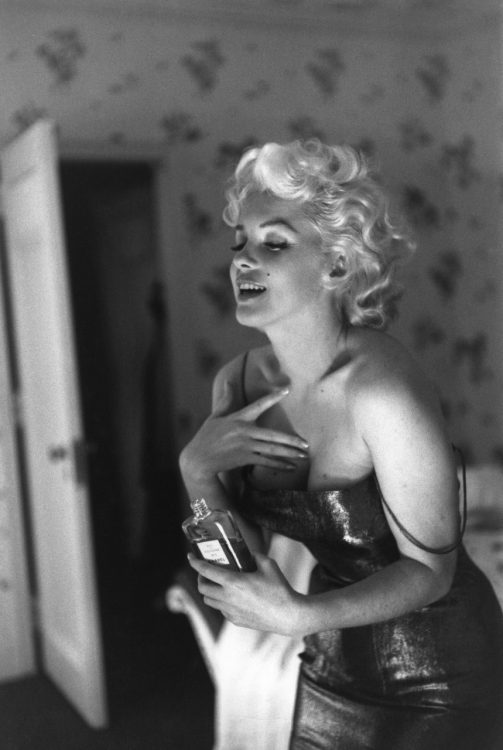 So much more than just a scent, CHANEL N°5 has become a cult figure in its own right. Especially in 1952 when Marilyn Monroe whipped the world into a frenzy. A journalist famously asked her what she wore to bed, she answered coquettishly, 'Just a few drops of CHANEL N°5'.
The bottle alone became a 20th century icon. The packaging was exhibited in the New York Museum of Modern Art in 1959 and just a few years later, the bottle would play a starring role in a series of nine silk-screens by Andy Warhol.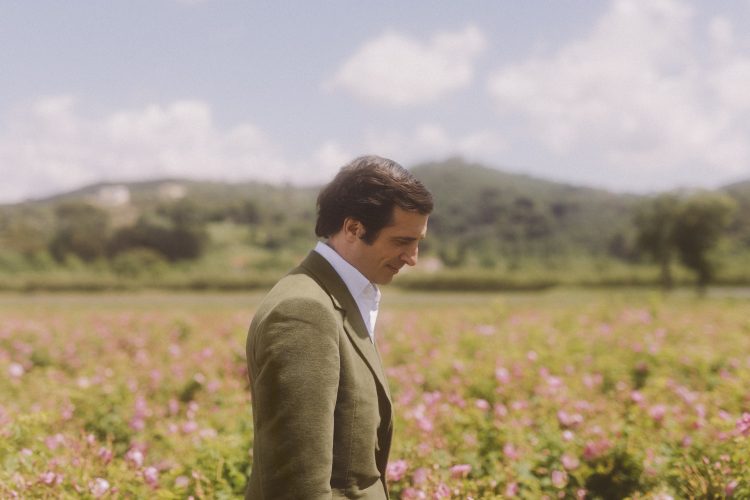 The secret to CHANEL N°5 is that you know it, but you don't. It is a daring fragrance, opulent and abstract in equal measure. Yes, it has a floral bouquet at its heart that blends May rose and Grasse jasmine, illuminated by aldehydes but it also retains its mystery with no dominant notes, a radical change with the unprecedented use of aldehydes to add layers of complexity.
As much as it is important to celebrate the rich history of CHANEL, there is also an eye firmly on the future. Following the example of Haute Couture, that protects the unique expertise in the arts, CHANEL fragrances are also playing an active role in protecting the legendary heritage of flower production in Grasse, France.
In 1987, CHANEL continued to shatter the glass ceiling by establishing the first partnership of its kind with the Mul family, the largest flower producer in Grasse, to ensure that this rare heritage can live on for generations to come.
Initiated by Jacques Polge, CHANEL's Head Perfumer at the time, the partnership between CHANEL and the Mul family has been fundamental to supporting sustainable growth in Grasse. For example, Jasmine from Grasse is indispensable to the composition of the No.5 perfume extract, a 30ml bottle of the N°5 Extract contains 1,000 jasmine flowers and 12 May rose flowers, all grown in Grasse and CHANEL has worked tirelessly with local producers to ensure its supply.
The partnership has evolved over time to also include the May rose, which harmoniously opens up the heart of No.5. This exclusive partnership has enabled a lasting future for the emblematic flowers by ensuring the tradition and know-how of Grasse. This is a luxury and no mean feat, but it is the only way to guarantee the unchanging identity of a truly extraordinary fragrance that is a symbol of CHANEL.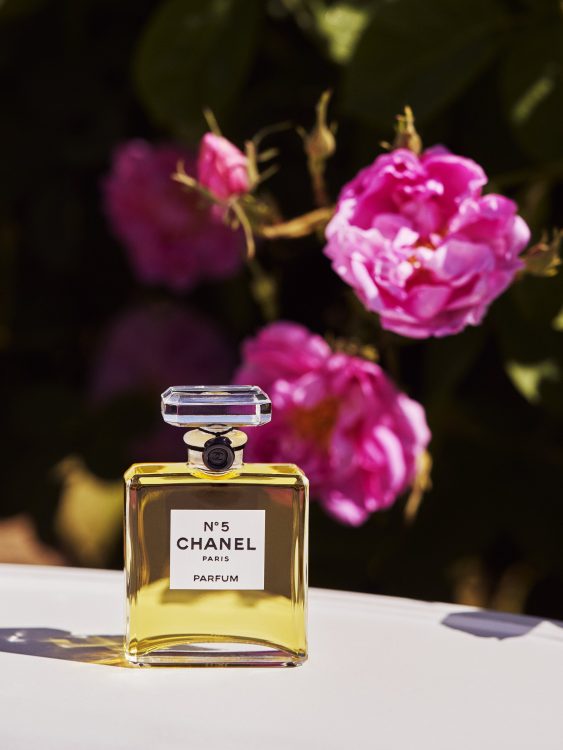 There are stories of people who can't escape their destiny, Olivier Polge has one of these stories. He spent his summers as a student at the CHANEL Fragrance Laboratory and he recently followed in his father Jacques Polge's footsteps and became CHANEL's In-House Perfumer. In a House that is dedicated to perpetuating beauty and timeless formulas, Olivier continues to honour the history whilst embracing the future of CHANEL's magic.
With its 100th birthday next year, there is much for CHANEL N°5 to celebrate. This fragrance has been etched in Gabrielle Chanel's legacy and it is no surprise that it remains the best-selling fragrance in the world almost a century later.
CHANEL N°5 is eternal, a scent that will sit proudly on the vanity table for you, your daughter and your granddaughter. An icon, then, now and forever.