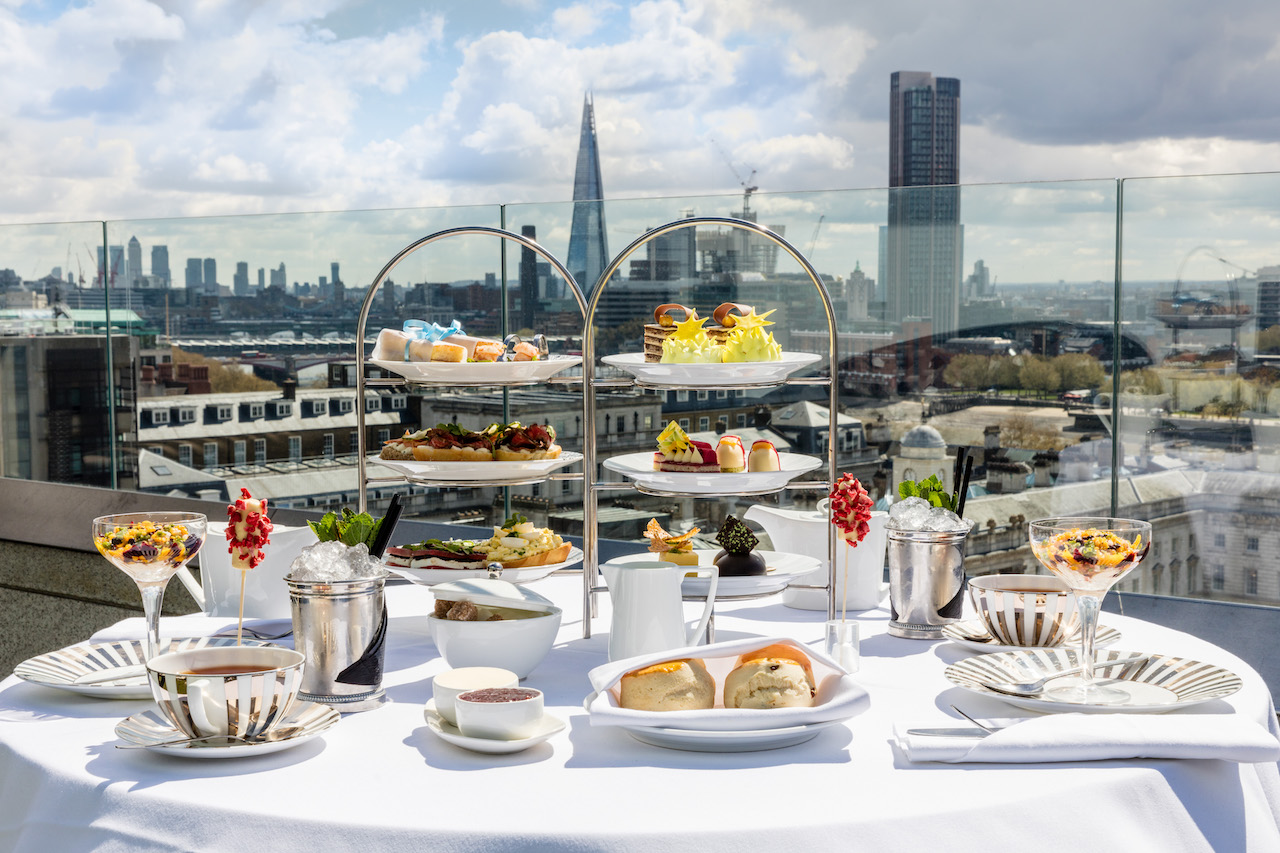 Radio Rooftop at London's luxurious ME London Hotel has undoubtedly one of my favourite rooftop views of the capital. I love that it makes London look so intimate, in a way that you wouldn't get if you were at the top of a skyscraper. More importantly, I admire the way they incorporate great food alongside their excellent cocktails.
It was a chilly Autumn day, and I was beginning to have doubts about spending the afternoon on an open-air rooftop. Luckily, there were outdoor heaters, as well as providing thick, soft blankets, making the experience rather cosy, considering we were outside.
Once seated, we were immediately offered champagne, but since neither my guest or myself drank, we were offered virgin cocktails instead. I went for the 'Alkalize' which consisted of pineapple, spinach, wheatgrass and coconut water, while my guest ordered the 'Detoxify', which was made up of apple carrot and ginger. I loved that the mocktails were so healthy.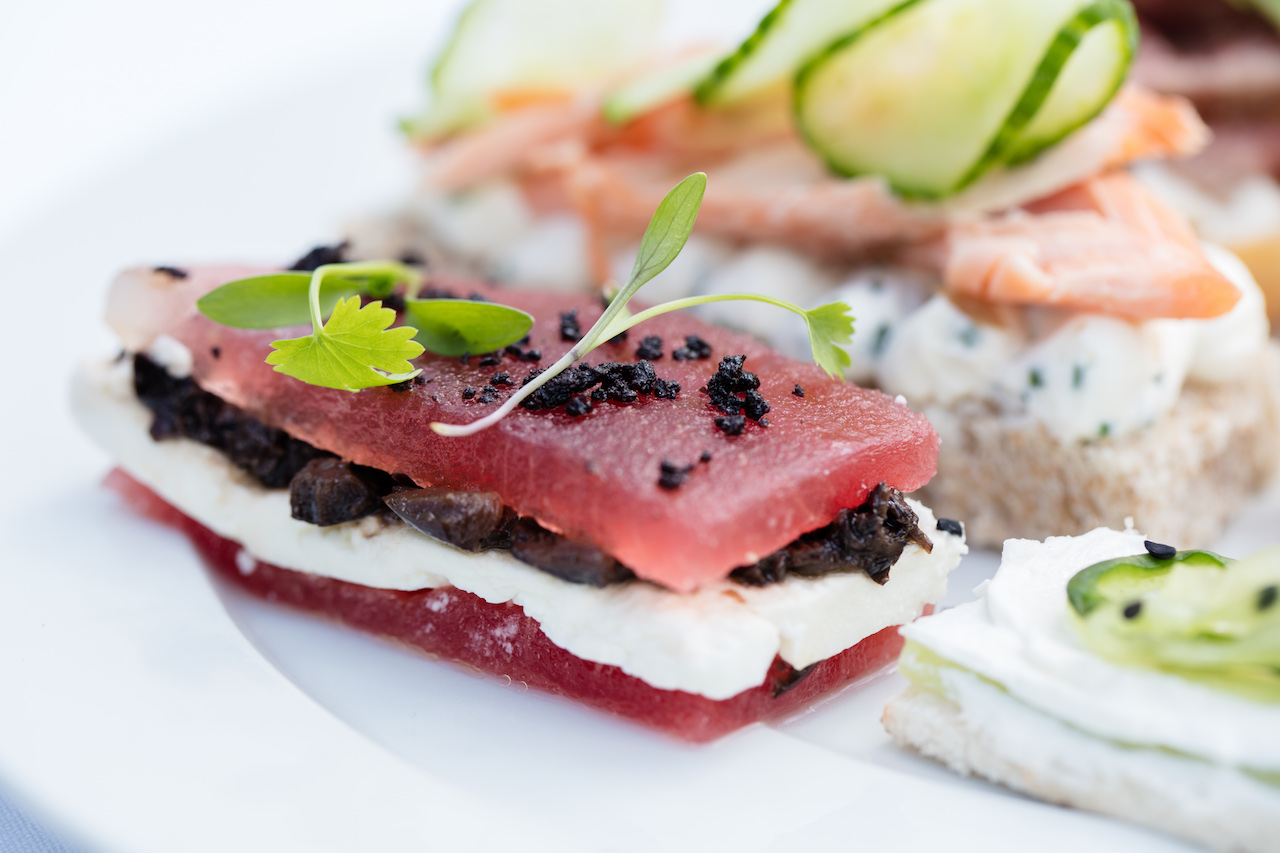 However, once I looked at the menu, I realised this would be a common theme. It made me feel better about the fact that I was going to be spending the afternoon gorging on cakes. The savoury nibbles included the traditional cucumber sandwich, served with a healthy twist; buffalo ricotta was sandwiched between two pieces of thinly sliced cucumber with black sesames seeds sprinkled on top. Another unusual recipe was the compressed watermelon, feta and black olive tapenade.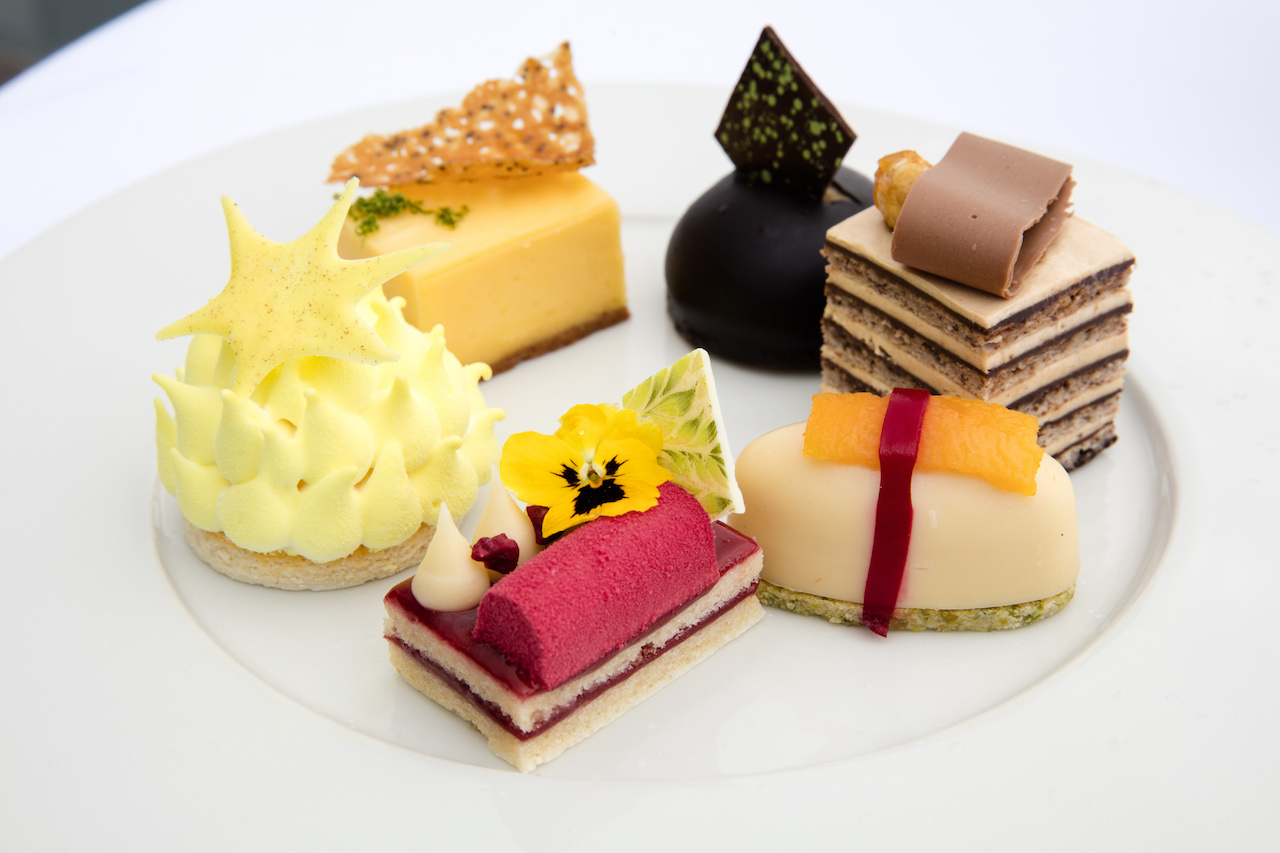 The cakes are always the highlight of an afternoon tea and for me, quite frankly, the point of afternoon tea. The Skyline Selection of Pastries do not disappoint; my favourites were the Hazelnut Opera Cake and the Raspberry and Lychee Sandwich.
In between courses, it was the perfect setting to catch up with my guest, and of course take in the stunning skyline. I had uninterrupted views overlooking Somerset House, Big Ben and the London Eye in the distance, as well as the Shard behind me.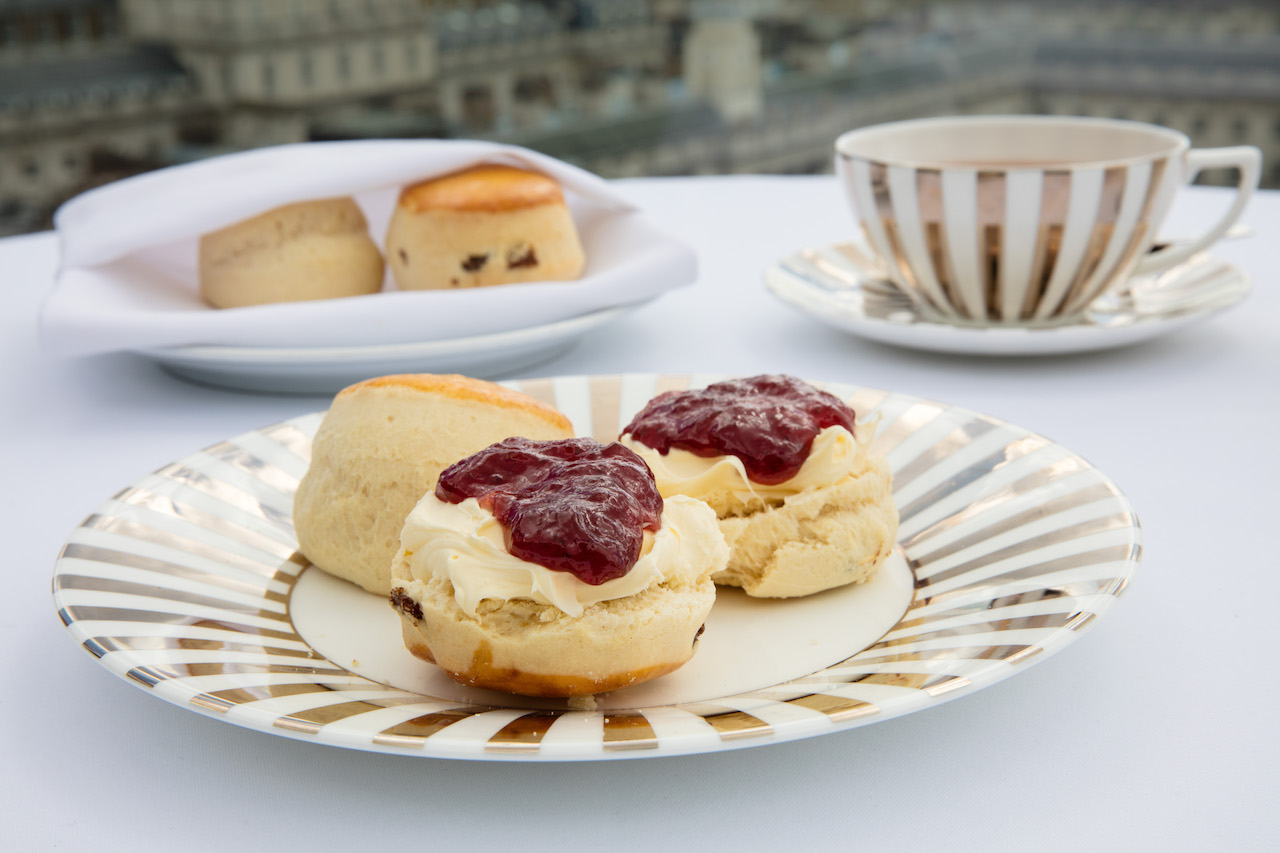 No afternoon tea would be complete without scones, served with fresh clotted cream and my new favourite, strawberry and gooseberry jam. To cleanse the palate, the Nitro Fruit Burst is phenomenal. The combination of ice cold fruit, Earl Grey mousse and popping candy does the job and was my favourite part of the meal, as were the adorable strawberry and white chocolate ice cream lollies that were brought out at the end.
Radio Rooftop Bar
336-337 Strand, London WC2R 1HA