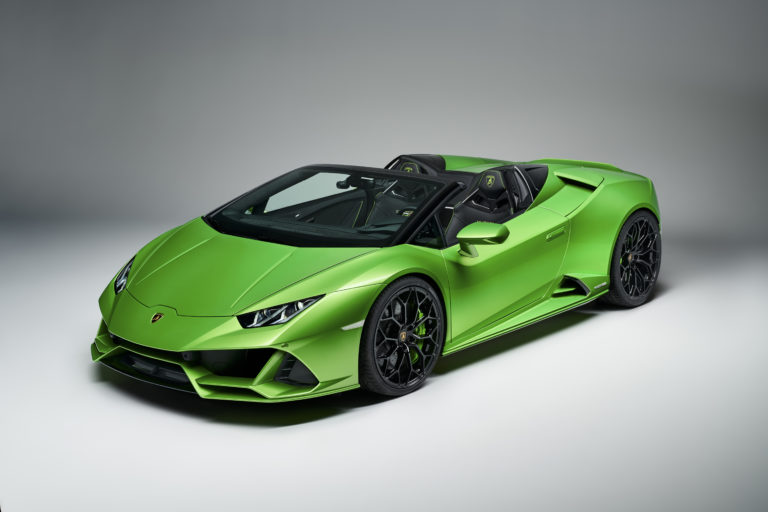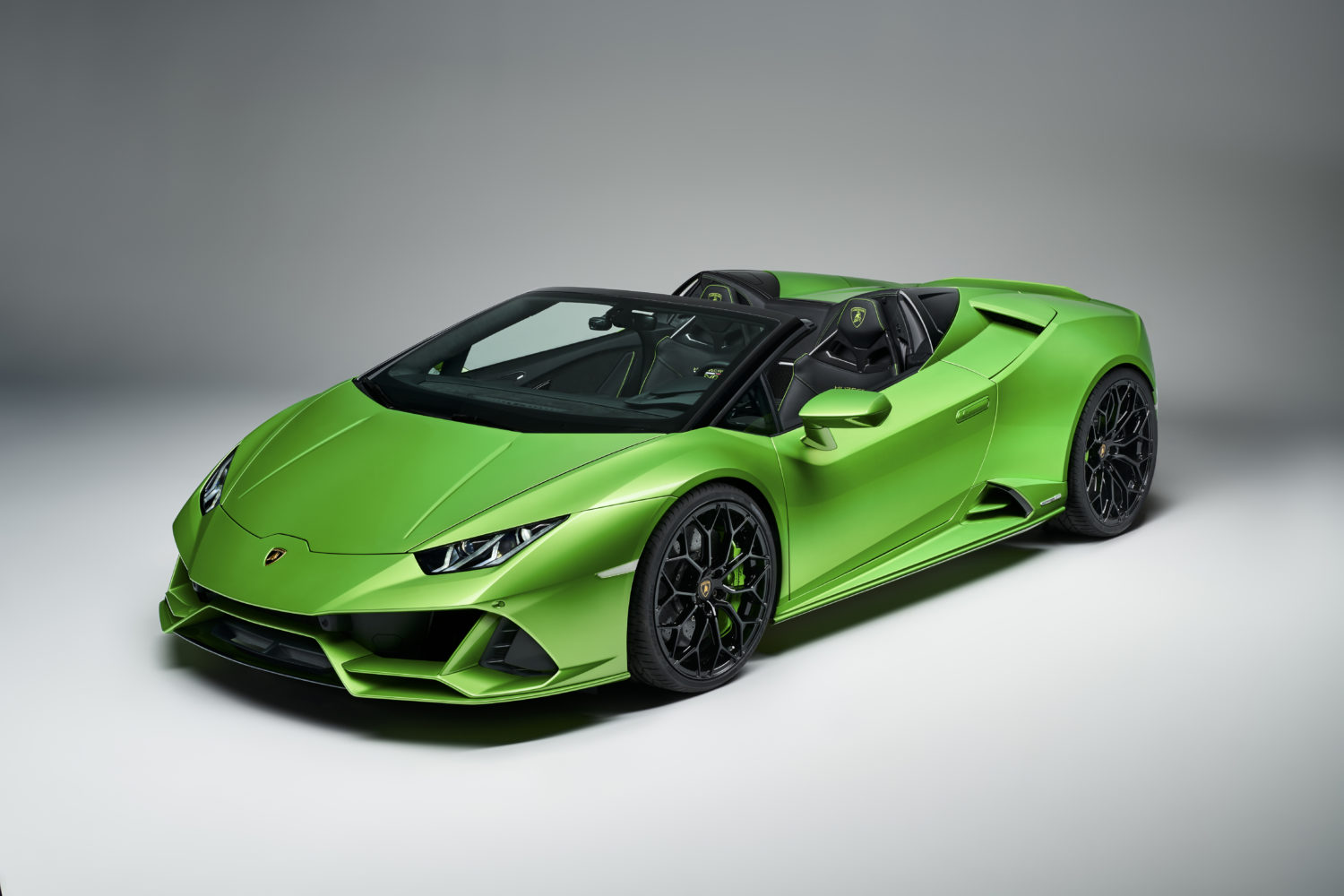 The Huracán EVO Spyder is beauty and brains in equal measure but what truly sets it apart from any other car on the road is the thrill of the driving experience. Vibrant colours and the iconic roar of the 640 hp naturally aspirated V10 engine roars with authority. This powerhouse has a top speed north of the magic of 200mph and accelerates from 0-62 in 3.1 seconds. This isn't a car, it is an icon with a raw power that makes you tingle to your toes. You will feel like a kid on Christmas morning every time you get behind the wheel, even if you are just popping to the supermarket.
Lamborghini has always harmoniously intertwined style and substance. The exclusive interior finishes are born from authentic Italian design and feature the highest quality materials. The upholstery is available in leather, Alcantara and Carbon Skin®, an innovative carbon-fiber material that is available exclusively from Lamborghini
The Huracán EVO Spyder demands adoration. The aerodynamic lines of this super sports car are perfectly streamlined, allowing you to slice through the air. Don't be surprised if everywhere you go you are met with rapturous applause from passersby and mouths hanging agape at its presence. On a gloriously sunny day, take the roof off, put your foot down and turn the music up for the ride of your life.
@lamborghini
.lamborghini.com