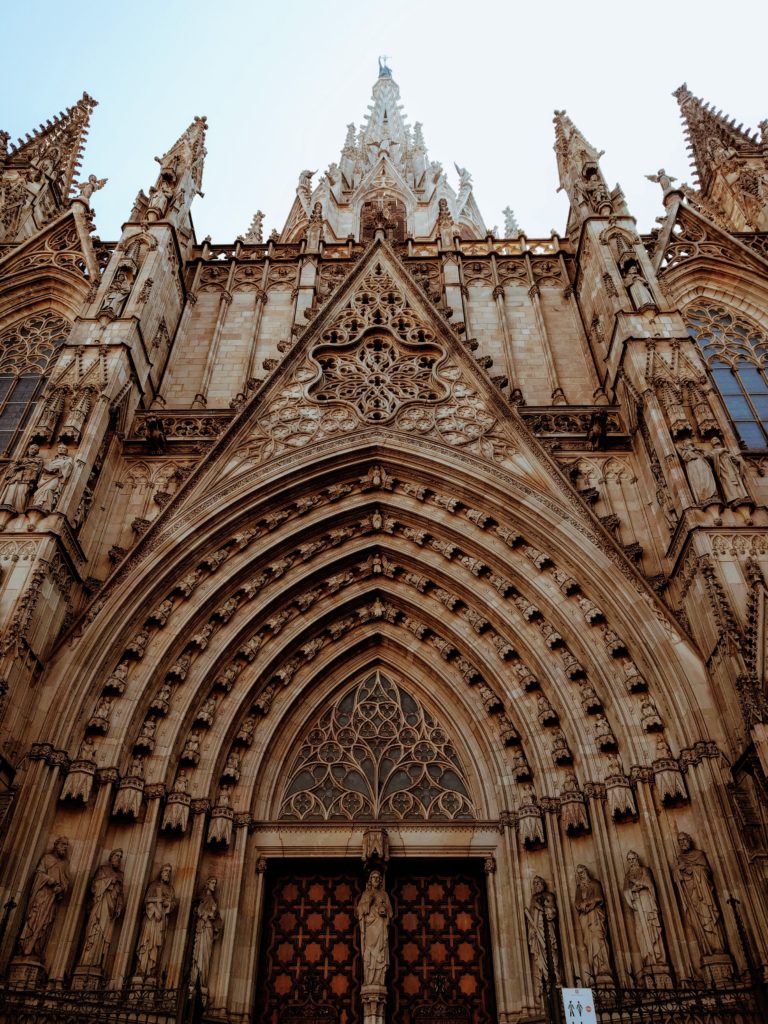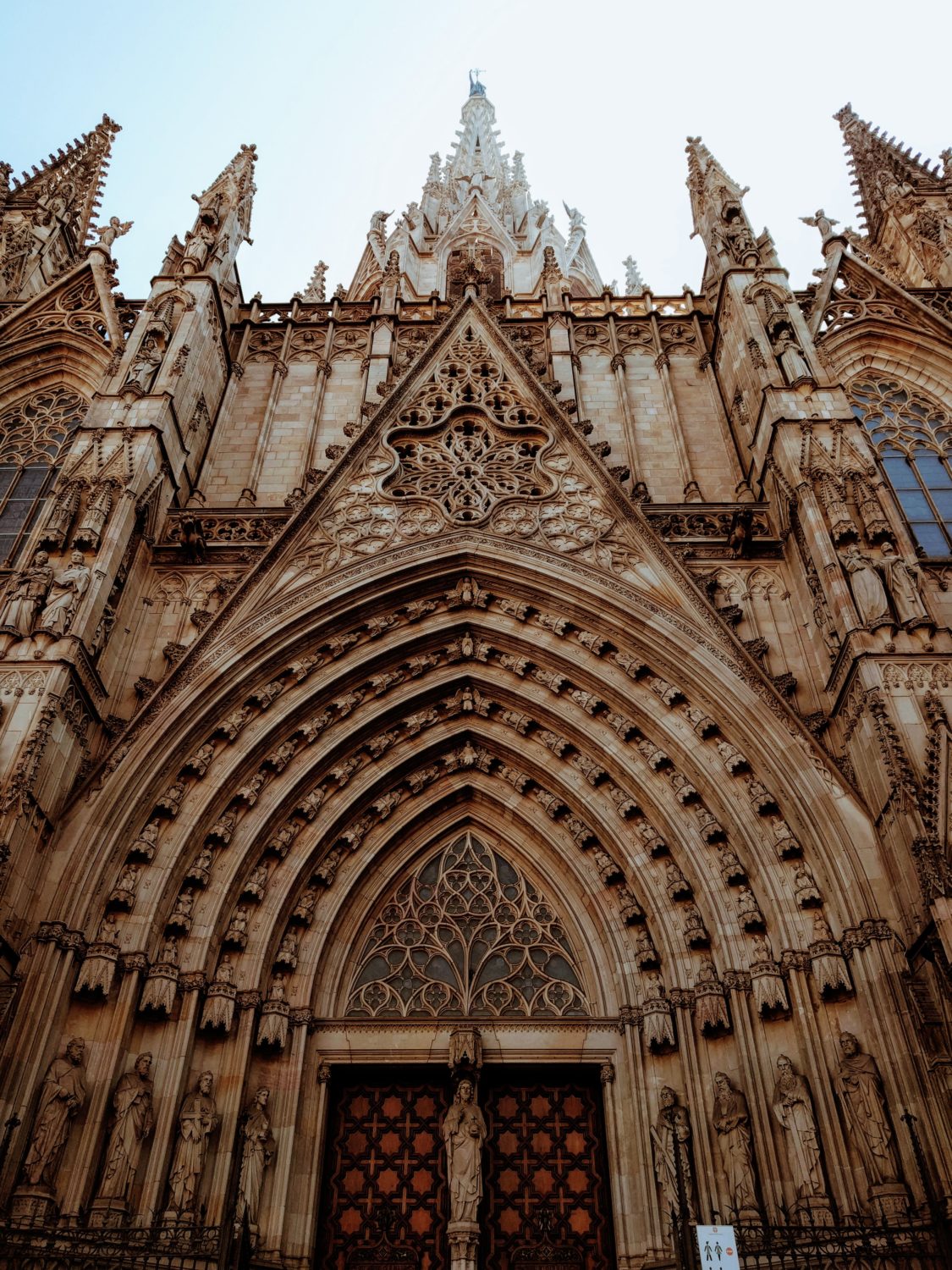 Are you looking for an unbelievable experience that immerses you in rich cultural heritage, stunning views, and passion-filled people? If so, then look no further than the beautiful country of Spain. With a variety of landscapes in each region, including famously colorful cities like Barcelona and Madrid, breathtaking mountains, and beach towns strewn along its coasts – acquiring your passport is the only thing standing between you and having the adventure of a lifetime. In this blog post, I'll explain why anyone wanting to explore Europe should make sure to add Spain to their travel list. We cover everything from awe-inspiring architecture to delicious tapas offerings while taking into account historical sites — all set against some unforgettable scenery. So whether you're a beach lover, culture fanatic, or just someone looking for a great adventure — here's why Spain should be at the top of your list.
Unwinding on the Beaches of the Mediterranean Coast
With more than 4,000 miles of Mediterranean coastline, unwinding on the beautiful beaches of Spain is a must-add to any traveler's agenda. From shallow waters and stunning rock formations in El Palmar to the sand's serene beauty of Cala Carbó in Menorca, you'll never run out of jaw-dropping views while soaking up some sun here. Plus, with restaurants along the coast offering delectable seafood and drinks, you can turn your moment of relaxation into a vacation like no other! And for a truly luxurious experience, you can rent a beachfront villa and  enjoy unparalleled beach views while lounging in style.  Whether you're diving through crystalline waters or simply indulging yourself in paradise, uncovering the beach havens and luxuriating on the shores of Spain should be high on your travel list.
Sampling Delicious Traditional Cuisine, such as tapas and paella
Spain offers an amazing array of traditional cuisine for the adventurous traveler. Sample famous dishes such as tapas—prepared in small portions—or paella, an iconic rice dish cooked with seafood or vegetables. Explore the aromatic flavors of saffron as you savor Spain's famously delicious national dish. Among other delicacies from around the country are tortilla española (Spanish omelet), cochinillo asado (roasted suckling pig), and albóndigas (meatballs). With so many mouthwatering dishes to explore, a foodie's paradise awaits you.
Discovering Hidden Gems like Santiago de Compostela and Seville
You could spend years getting to know the more well-known cities of Madrid and Barcelona, but why not explore some of Spain's hidden gems? Take a trip to the ancient city of Santiago de Compostela, a UNESCO World Heritage site and home to one of the oldest churches in Europe. Or take your breath away with a trip to Seville—a breathtaking mix of Moorish and Renaissance architecture that will make you feel like you've stepped back in time. You can enjoy its cobblestone streets, explore its centuries-old palaces, or just sit back at a café and people-watch.  Make sure to add a jaunt off the beaten track to your Spanish journey. 
Taking a Pilgrimage Along El Camino de Santiago
There's nothing quite like taking a pilgrimage along El Camino de Santiago in Spain to get lost in the beauty of nature and explore your spirituality. Whether you're a devout Catholic trekking the traditional Camino Frances or an open-minded wanderer following the Coastal Camino, breathtaking countryside trails await you. This ancient journey will take you through quaint villages and timeless monuments as you reconnect with your faith and immerse yourself in the local culture. Your path may be long, but if you are looking for an extraordinary adventure that will help shape your beliefs and life's experience, then consider embarking on this historical journey and making pilgrimages part of your next trip to Spain.
Exploring the Rich Cultural Heritage Everywhere You Go
Exploring the rich cultural heritage that Spain has to offer is an unforgettable experience. From lively cities to quiet villages, you'll discover traditions spanning centuries that stand at the heart of every community. During your trip, be sure to visit iconic sites like the Alhambra Palace in Granada and savor local specialties such as Iberico pork from Extremadura or gazpacho from Andalucía. You will also have the chance to experience vibrant festivals featuring traditional music and dance, colorful markets in quaint towns, and more – all of which will provide you with a glimpse into the unique Spanish culture that has both old-world charm and modern energy.
Seeing some of Europe's Most Impressive Architecture
Not only will you be amazed by the stunning European architecture on your visit to Spain, but you may forget you're even in Europe. From Gaudi's infamous Sagrada Familia to La Alhambra Palace, there is no shortage of iconic destinations that draw visitors from around the world. Both of these monuments showcase ancient and modern marrying together to create a beautiful piece of history that's unlike any other country in Europe. The picturesque cities are also delightfully homely and full of culture, making them perfect locations for taking 'once-in-a-lifetime' photographs or simply strolling around the cobbled streets – whichever way you prefer to explore!
Enjoying Nightlife in Major Cities like Barcelona and Madrid
When it comes to nightlife, Spanish cities like Barcelona and Madrid offer a wide variety of fun activities and experiences. From the world-famous clubs in Barcelona that feature both local and international DJs to glamorous rooftop bars in Madrid's lively district of Chueca, there's something for everyone. Whether you're looking for an amazing night out on the town or just want to relax and enjoy some drinks with friends, Spain is the perfect destination. You can also find great sushi bars in Madrid or authentic Mediterranean cuisine like tapas in Barcelona. With so many options for entertainment, shopping, restaurants, and more, visiting these cities at night will be an unforgettable experience!
From the beaches of the Mediterranean to Catalonia and Madrid, there is truly something for everyone in Spain. Whether you prefer outdoor activities or cultural explorations, experiencing the traditional cuisine or exploring iconic landmarks – all can be found in this fascinating country. A vacation in Spain will leave you with lasting memories of its memorable hospitality, sunshine, and culture that encompasses over 1,700 years of history. So if you are looking for the perfect destination to fill your travel checklist, make sure to add Spain on top! With so much to see and do here, it will surely be an experience that you won't forget.