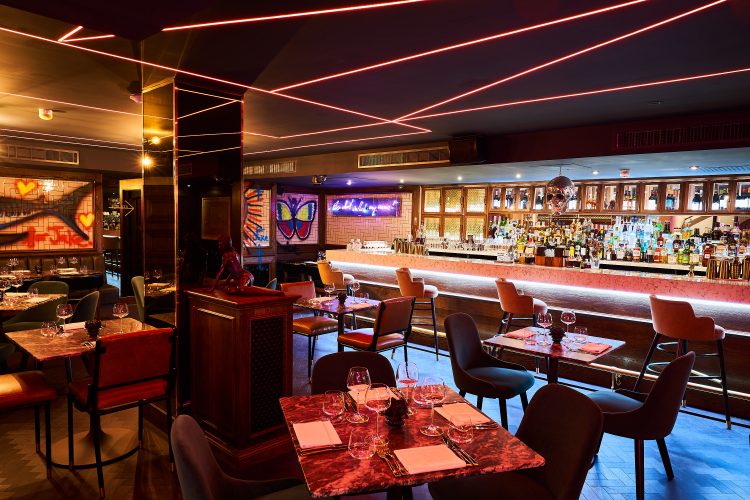 The greatly revered and much beloved Wellington Club has been an iconic London party staple since 1982, making it one of the very oldest member's clubs in the United Kingdom. It is now found at 91 Jermyn Street, rubbing shoulders with some of the great names in English shoe and shirt making.
The club's interior decoration stays true to its impressive heritage whilst celebrating modernity through the use of trendy contemporary art and some pretty slick ceiling lighting features.
The club's Head Chef, Brett Duarte, has put together an impressive menu which celebrates Modern European fare. However, the restaurant is ever evolving as Brett is proud to have a kitchen which permanently searches for excellence in terms of the ingredients it selects and uses. The whole venue consists of the restaurant, two bars, five private rooms and a cigar lounge all of which is set over two floors brimming with lavish details.
One particular detail for which the club is known is its remarkable portrait of Fidel Castro who stares out over the dance floor, as if appreciatively surveying the sea of bright eyed and bushy tailed members and guests.
91 Jermyn St, St. James's, London SW1Y 6JB