Received an invite for a kid's birthday party and not sure what to buy? Then scroll down to find our gift edit of the top birthday gifts to suit a range of ages. They include items from Tonies® latest Sleepy Friends range, a shiny chrome scooter from Micro Scooter and the latest collaboration with Peter Rabbit and Mori featuring supersoft sleepwear and daywear.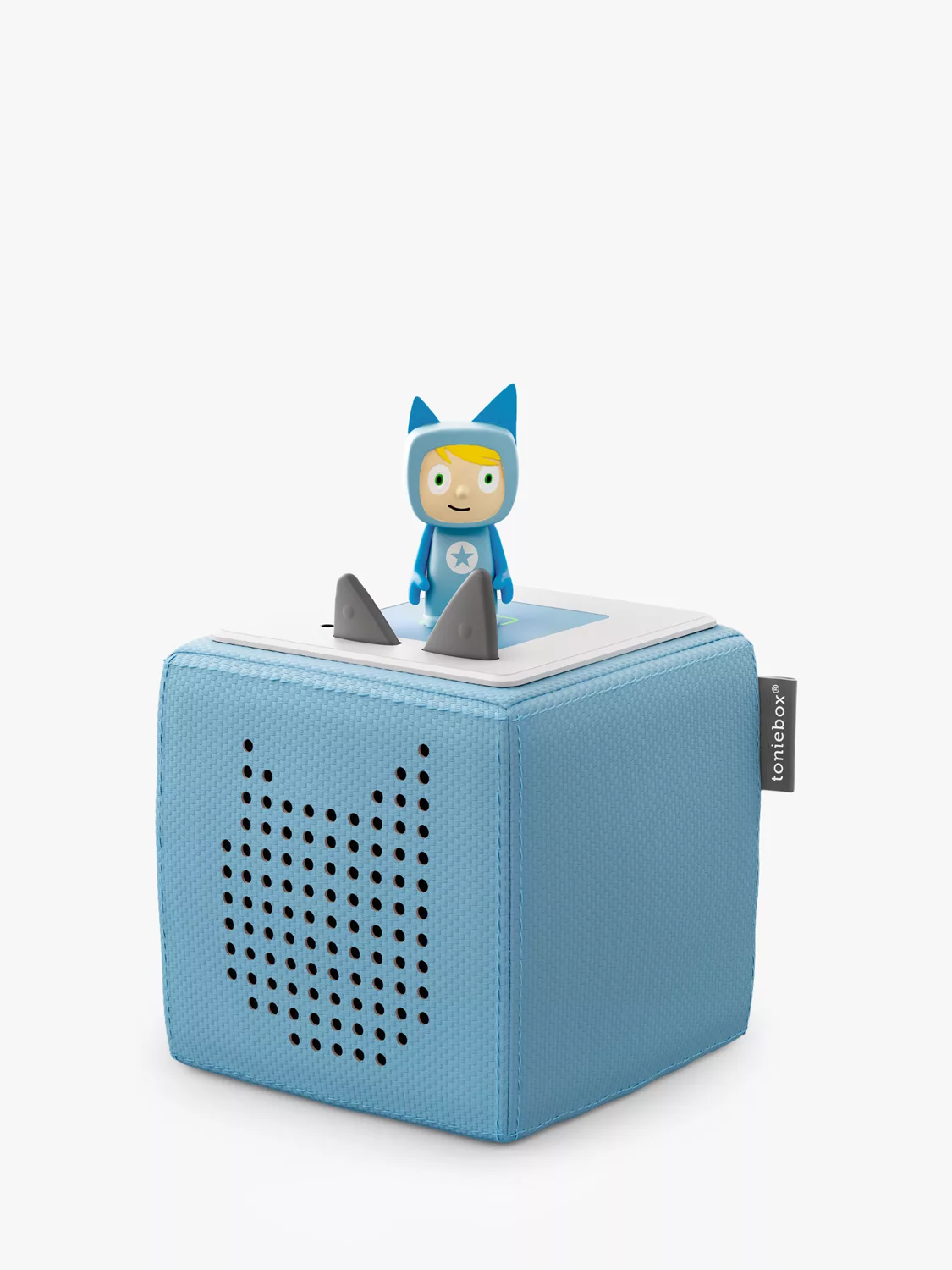 The ultimate gift for children of all ages, Tonies® audio box lets you take music and bedtime stories wherever you go. Designed to encourage your little one's imagination and reduce their screen time. Constructed in a sturdy (spill-proof and drop-proof) softly padded speaker design. and easy-to-use Tonie® Box – just simply turn it on, place a Tonie® character on top and let stortyime commence. Featuring an array of Tonies® characters to choose from, including classic characters from Julian Donaldson's story books, Disney, Peppa Pig, Roald Dahl, the list goes on. Plus, this month sees the launch of the brand's first ever Tonies® licensed range of Tonies, which have been designed specifically to help create a calming and relaxing environment as soon as the day winds down and bedtime approaches. The collection includes three adorable sleepy characters – Sleepy Bear, Sleepy Rabbit and Sleepy Sheep. The hard decision is, which characters do you choose?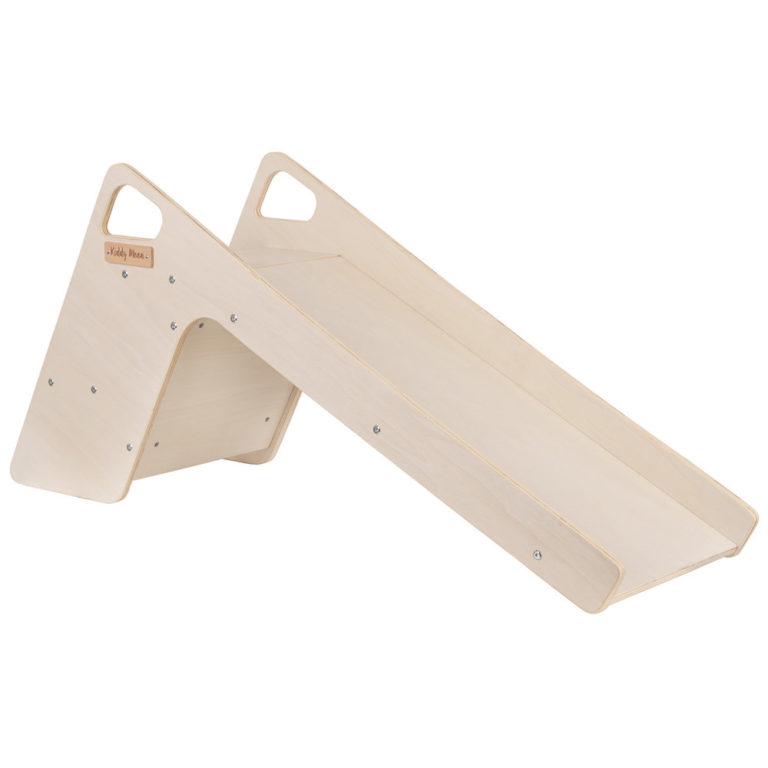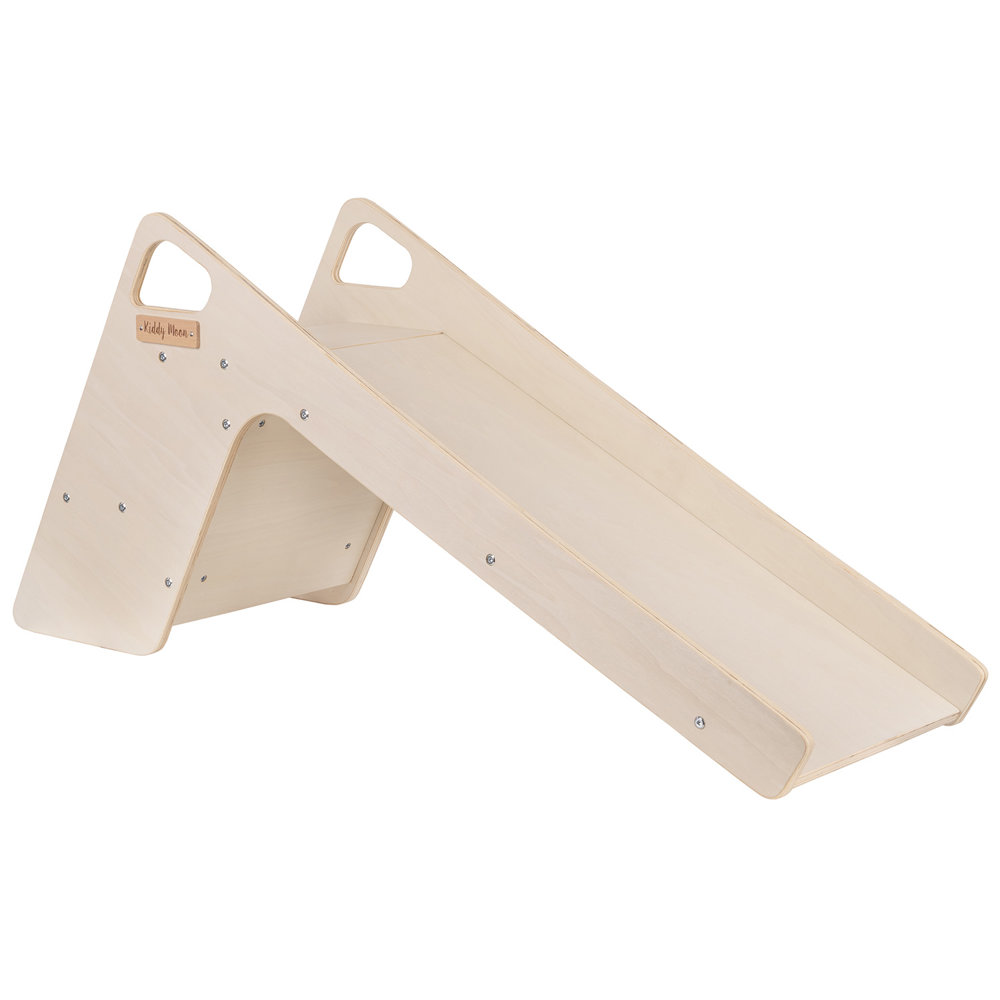 KiddyMoon Wooden Slide, from £69.90
Up playtime fun with KiddyMoon's indoor 2in1 wooden slide, with endless hours of fun guaranteed for your little one to explore. Beautifully crafted in non-toxic and non-hazardous materials, where the attention to detail here goes without saying, such as the rounded edges to take care of children when playing and the low, stable structure ensures safety. The minimalistic design means it will make an attractive addition to your child's room and is just the thing to accompany a KiddyMoon ball pit too. Plus, the slide even doubles up as a chair too, so you're getting more for your investment.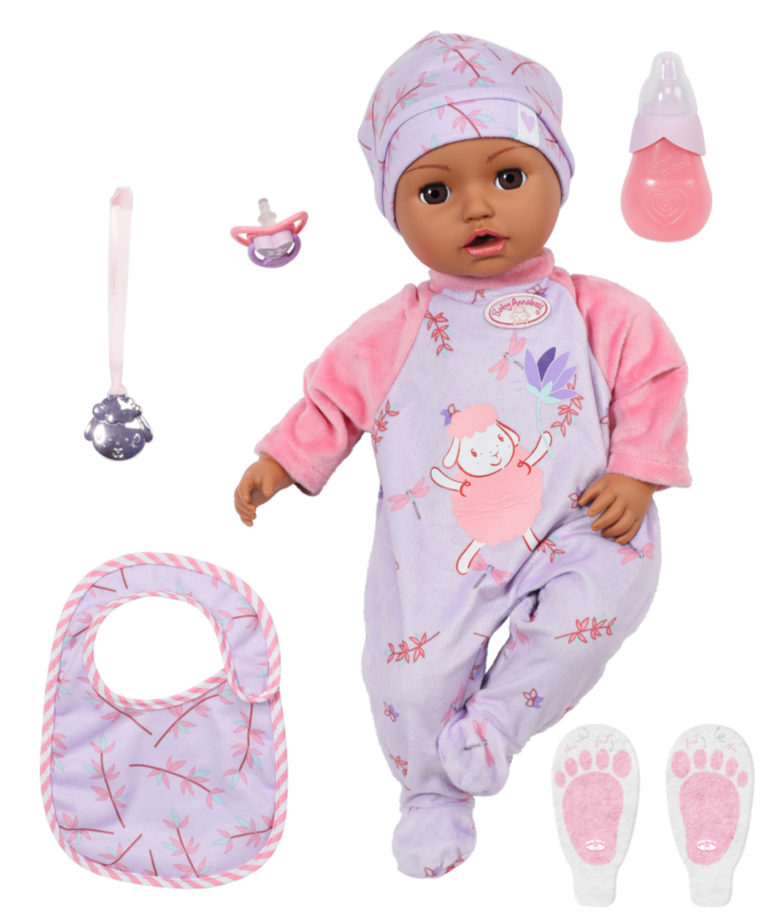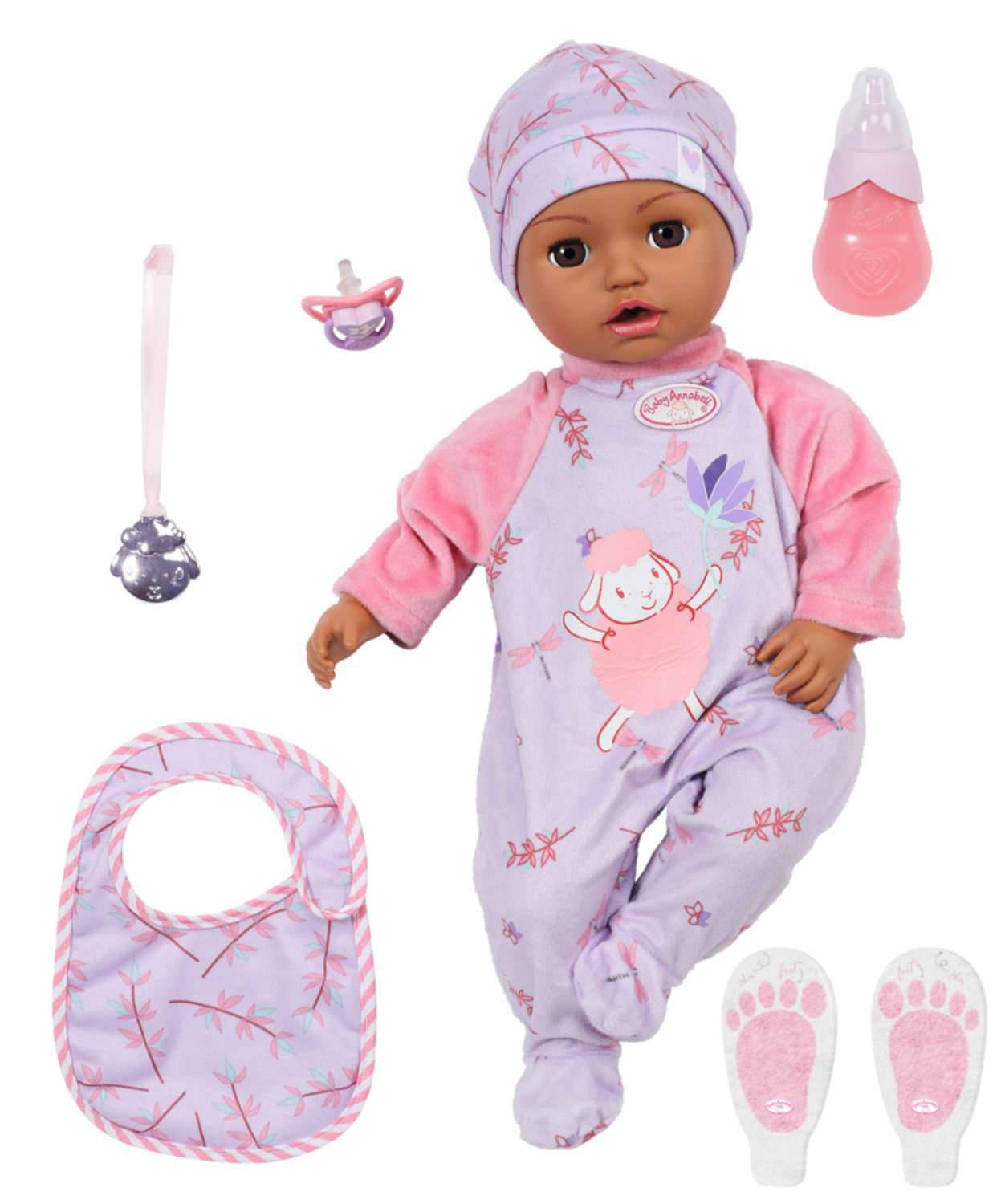 Baby Annabell 43cm Doll, £69.99
Cute gift alert! Interactive Baby Annabell replicates a real baby with realistic baby sounds and functions and is always a winning gift when it comes to a child's first baby doll. The iconic 42cm is available in a range of different outfits and complete with accessories – we adore the way Baby Annabell reacts to sounds and movements; crying real tears, she can be rocked to sleep and even sucks her dummy like a real baby. What's more, she even moves her mouth when her bottle and makes realistic baby noises too. Baby Annabell also encourages little ones to become a great doll parent and teaches them all about responsibilities and care.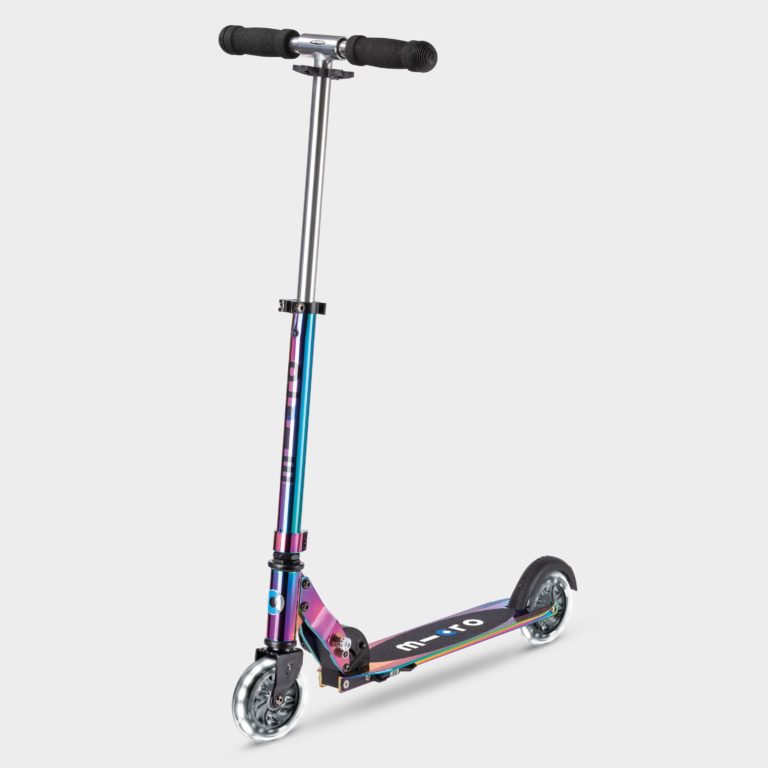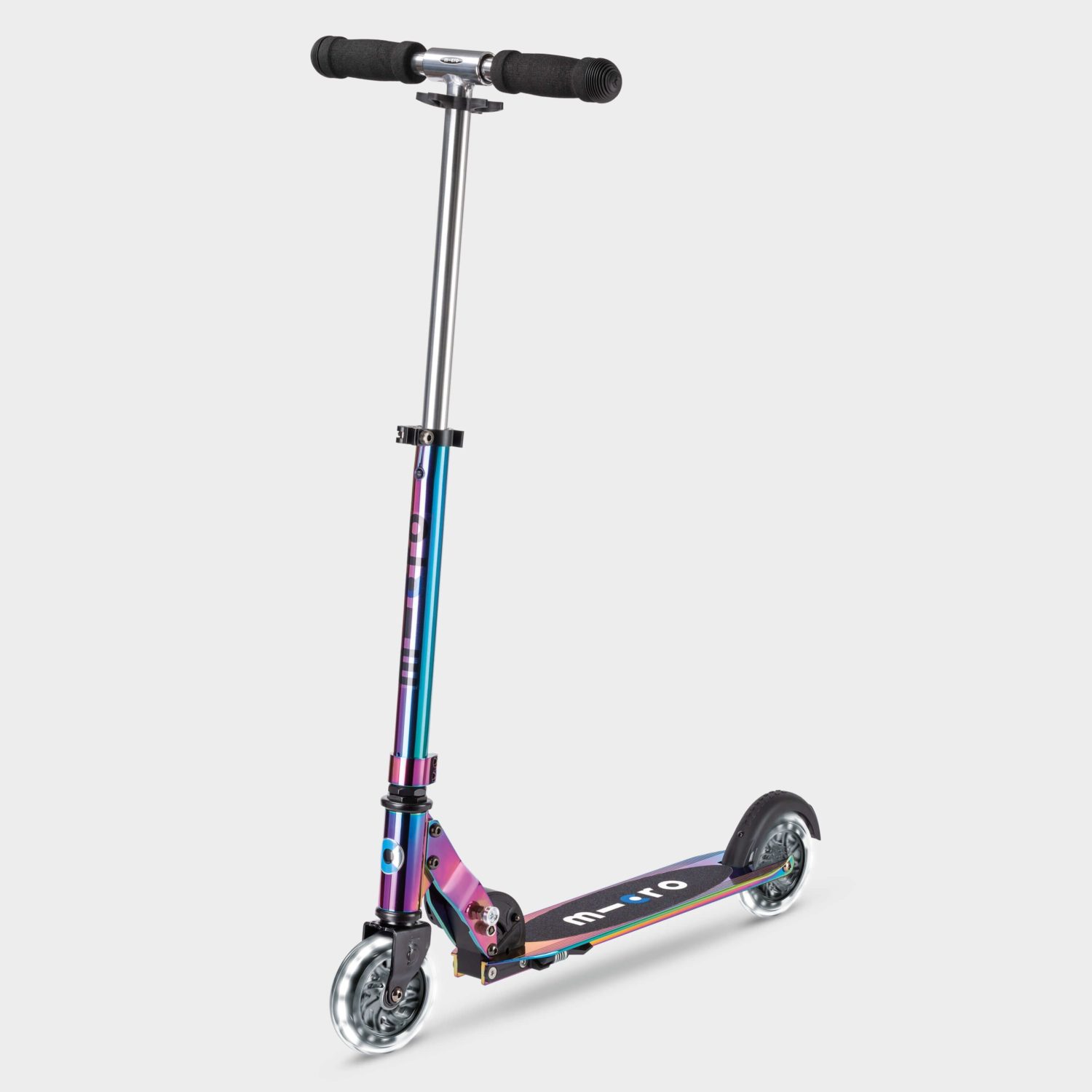 Micro Sprite Scooter, £134.95
Celebrate best of Swiss craftsmanship by gifting a child a Micro Scooter, handcrafted and designed by a team of highly skilled leather artisans in the heart of Switzerland. A Micro Scooter is built to last, thanks to the adaptable height design, so they grow with your child. What makes a Micro Scooter so great you ask? Well for a start all Micro Scooters are lightweight, available in a rainbow of colours, they steer like a bike, come with a range of add-on accessories, they're compact to store thanks to the foldable design and research shows movement is critical for development. We think this rainbow Sprite scooter would make the ideal birthday gift and there is even the option to personalise the base too. Why not join the growing number of British children scooting to school in the UK with a Micro Scooter for your little one?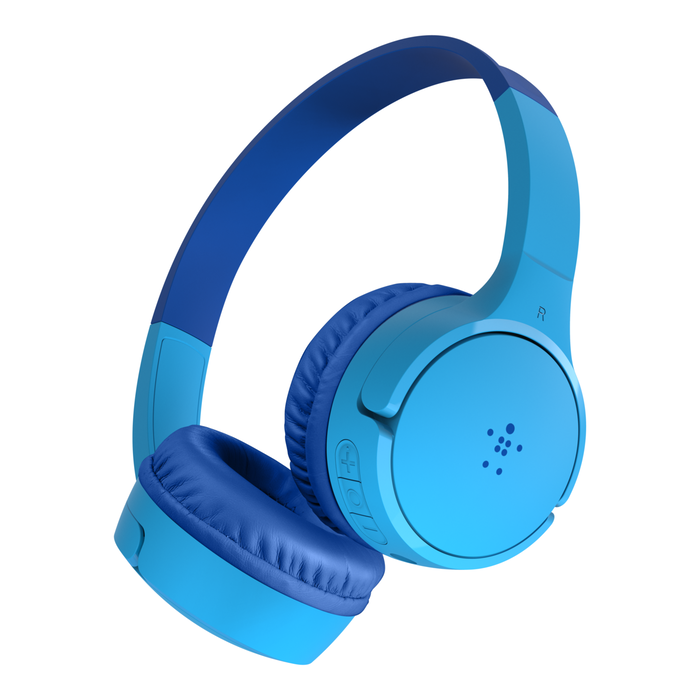 Belkin SoundForm Mini Wireless On-Ear Headphones for Kids, £29.99
Planning a trip away this year and looking for a pair of wireless headphones that are perfect for travelling and using at home? Well, look no further than Belkin. These SoundForm Mini headphones are designed specifically for children and can be used wired or Bluetooth. Expect ultimate comfort, premium sound with an added volume cap to keep little ears protected, they're durable, have a long 30-hour battery and come in a range of colours to choose from.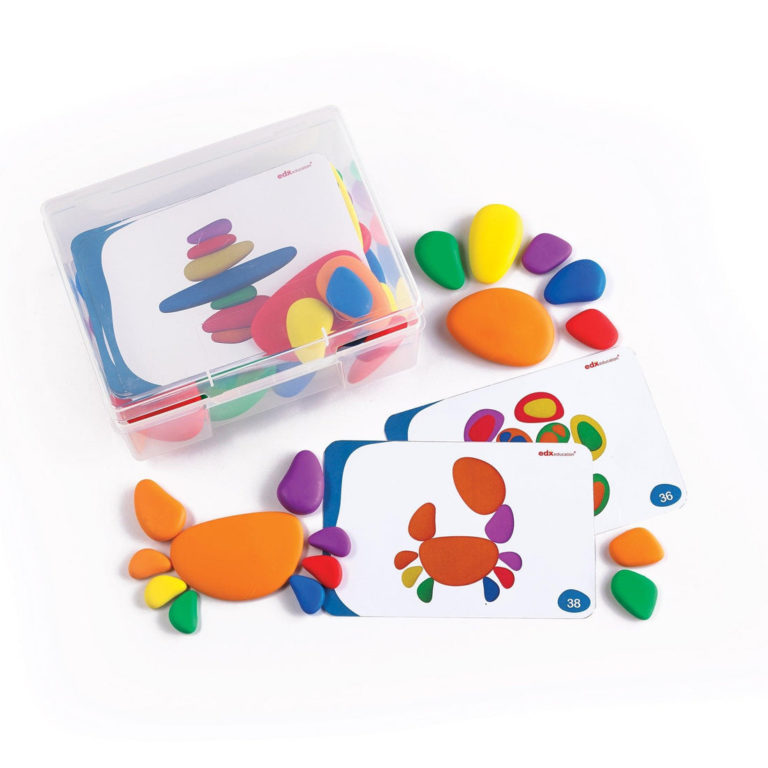 EDX Education Rainbow Pebbles, £27.99
These rainbow pebbles by EDX Education tick all the right boxes for educational play, development and sensory. Featuring a range of brightly coloured rainbow pebbles in all different shapes and sizes, along with double-sided activity cards for inspiring ideas on how to shape, stack, organise and learn sequences and colours. Rest assured; EDX Education Rainbow Pebbles these won't fall into that get bored after 10 minutes category.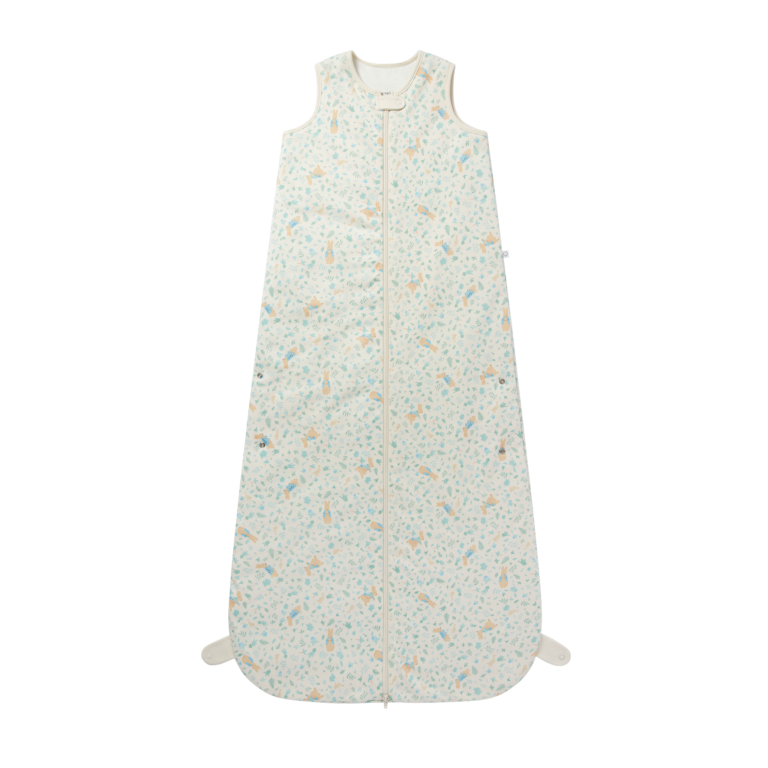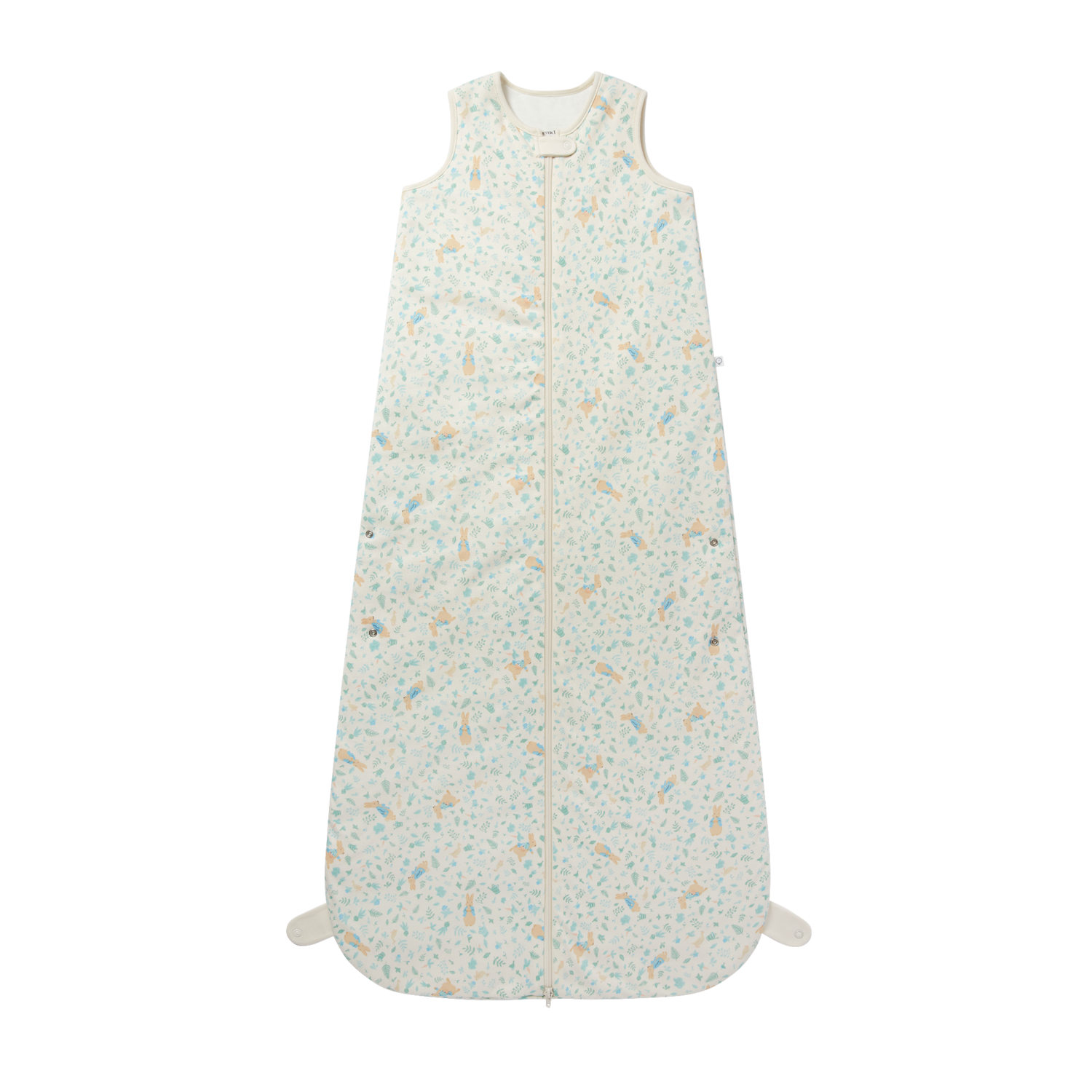 Mori Peter Rabbit Front Opening Sleeping bag, from £46.50
Mori's first collaboration with the much-loved classic Beatrix Potter's Peter Rabbit launched this month and features an array of charming daywear and snuggly sleepwear. Our highlight is this supersoft zip-front opening sleeping bag, which is perfect for little wrigglers to assure they keep cosy throughout the night. Adorned with the much-loved children's character, the mischievous Peter Rabbit and crafted in the brand's signature thermoregulating fabric – a combination of 30% organic cotton and 70% bamboo fabric. Designed in a 1.5 tog, making it suitable for all seasons and If you have struggled to find a large sleeping bag in the past, then this one is available from newborn right up to four years.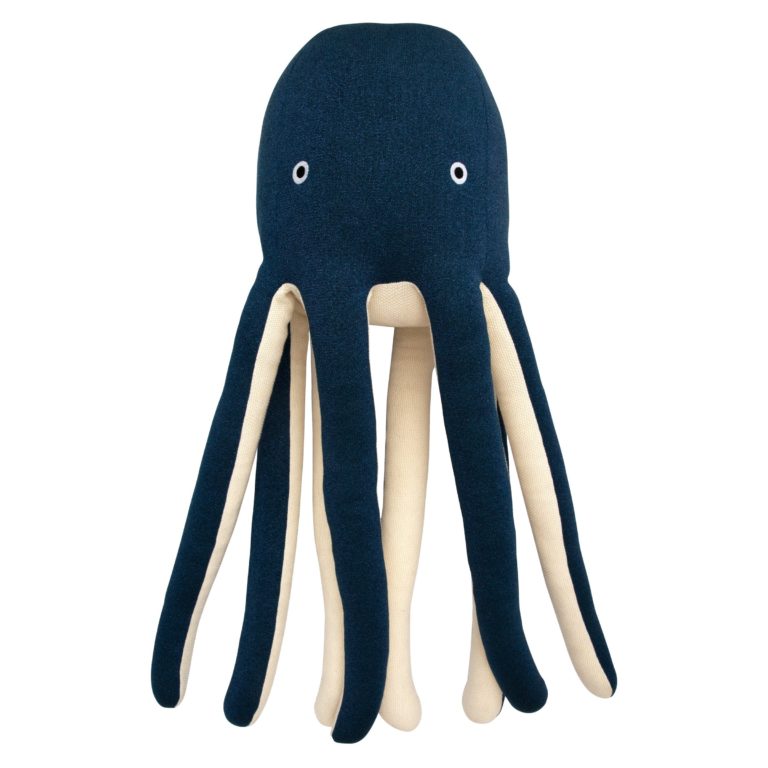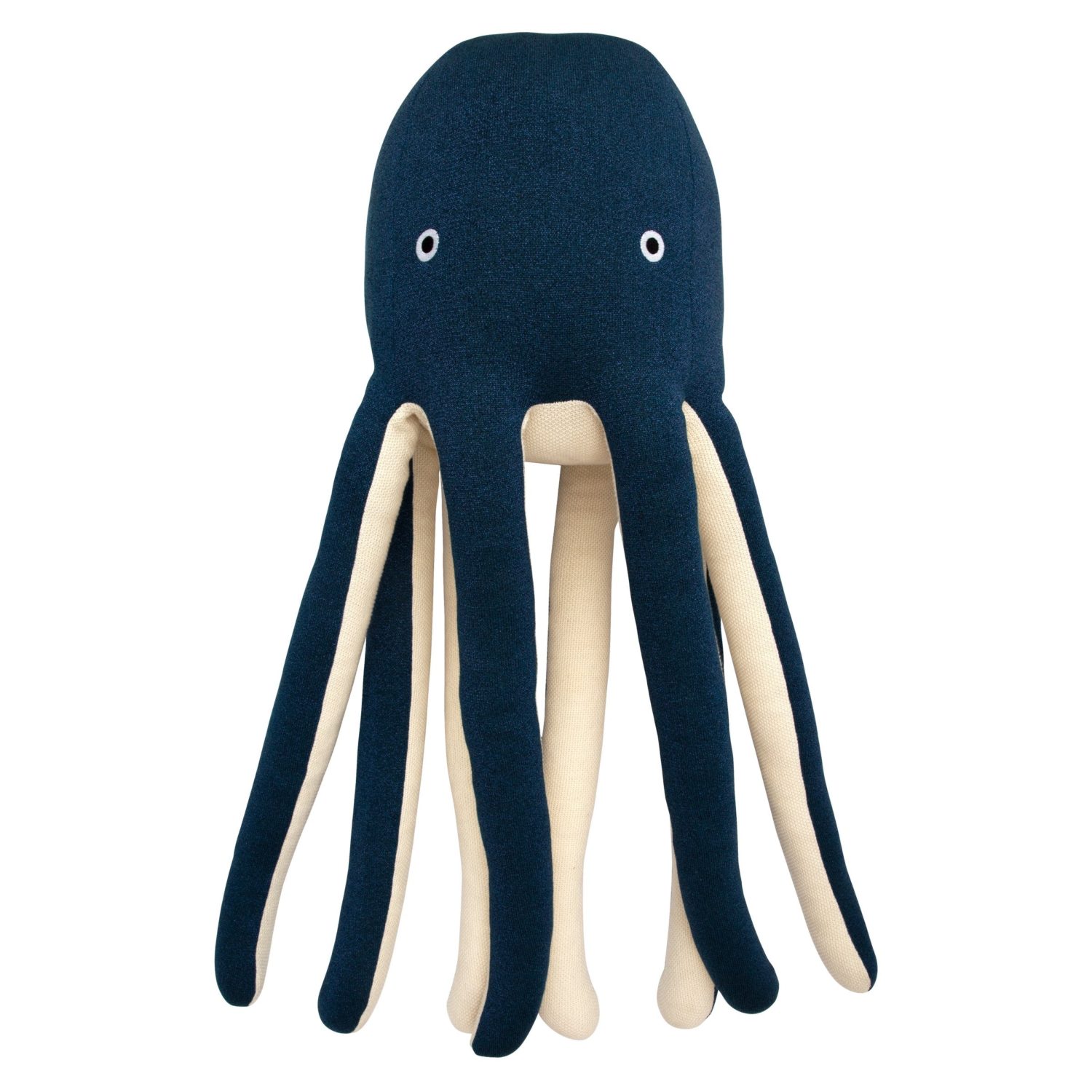 Meri Meri Cosmo Octopus Large Toy, £110
Every child should have at least one supersized toy in their bedroom – especially one that is so cuddly like Cosmo the octopus by Meri Meri. This is sure to please any child that enjoys trips to the aquarium and learning more about life under the sea. Crafted from soft organic knitted cotton and adorned with metallic blue thread to give that illusion of shimmering in the sea.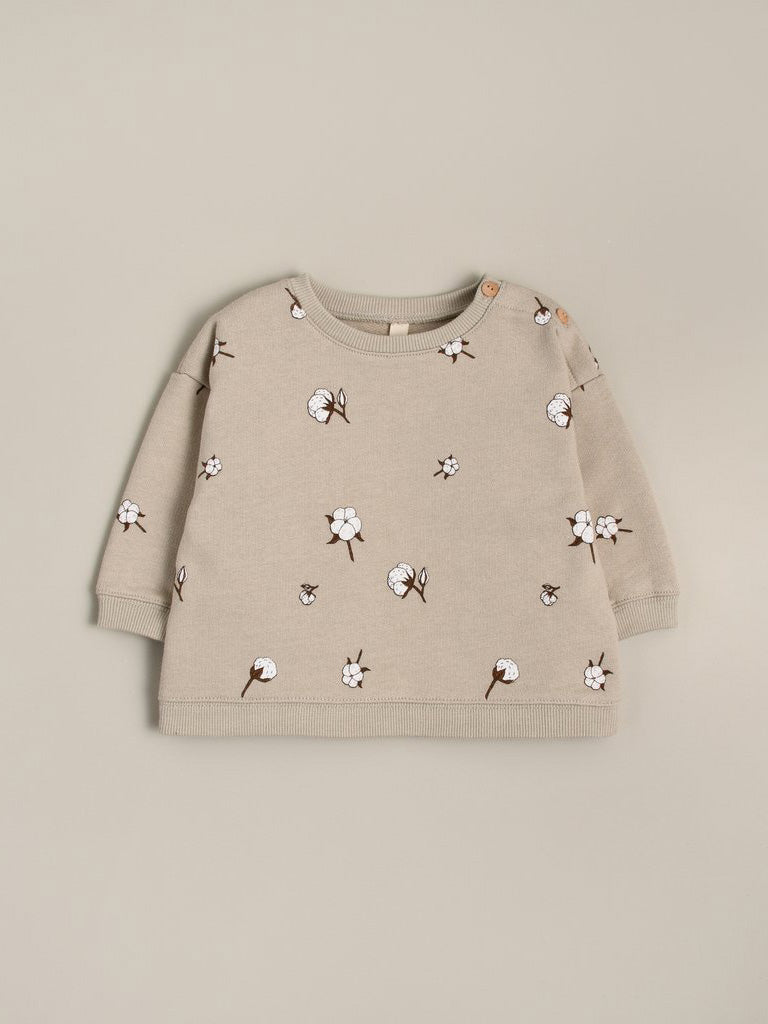 Organic Zoo Cottonfield Sweatshirt, £35
When in doubt, head to Organic Zoo for a 100% organic cotton, planet-friendly sweatshirt. Organic Zoo's sweatshirts are an instant crowd-pleaser and there are a variety of stylish prints to choose from, to suit all tastes. Our top pick has to be this Cottonfield print, because we just can't get enough of how cosy and comforting the print is – plus, Organic Zoo's sweatshirts are the softest we've come across. Fact.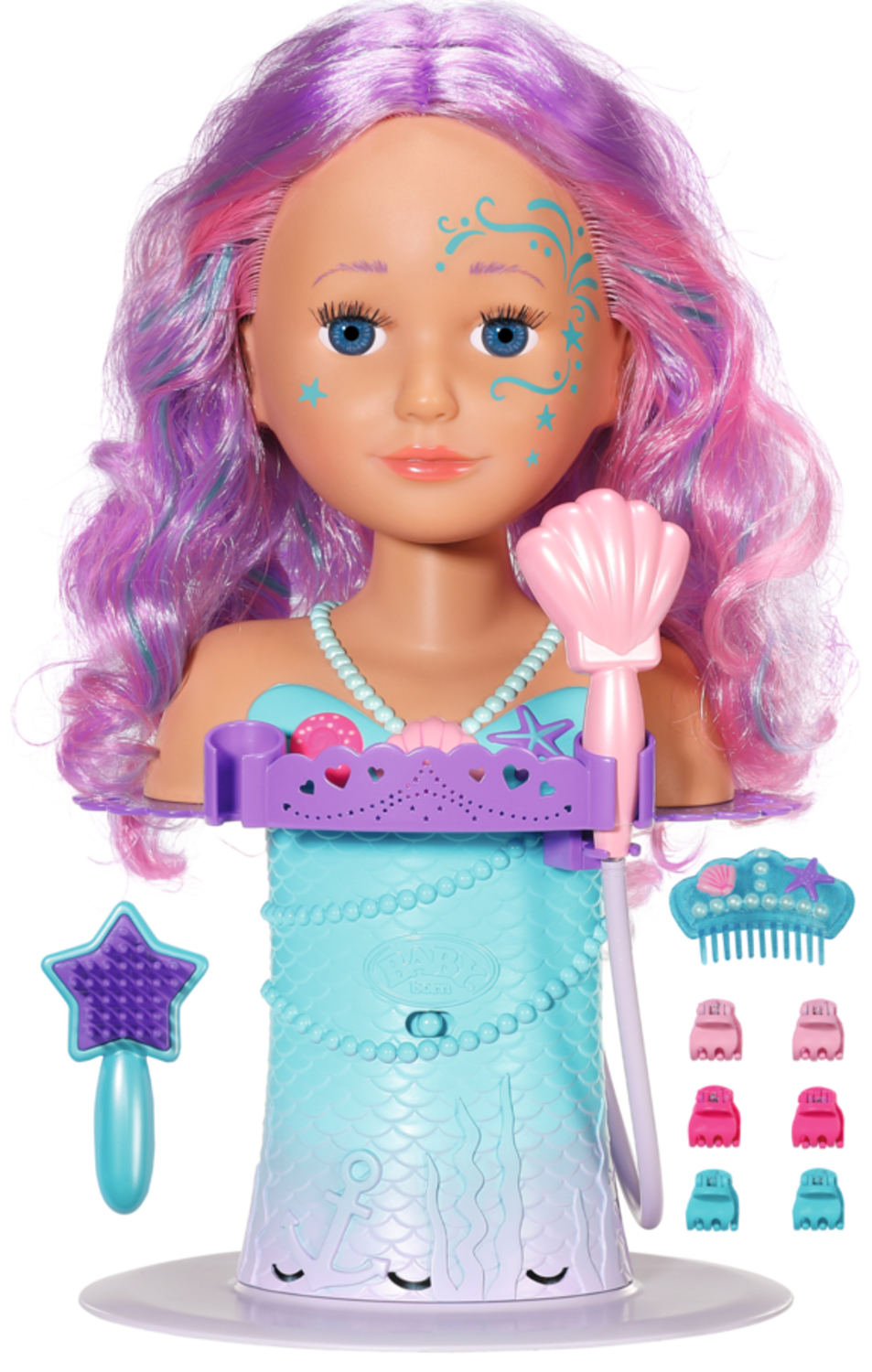 Baby Born Sister Styling head, £37.99
The ultimate gift for a budding stylist that loves to role play at being a hairdresser and make-up artist. Create a multitude of styles with this accessory packed Baby Born Sister Styling Head, complete with a range of play make-up, hair accessories, stickers, rhinestones, plus more. The wipeable face means there are endless opportunities to experiment with styles and boost imagination for years to come.