Gone are the days when just a basic facial and a standard cut and blow dry were all you could book in for to welcome in a new season. In London you can find a wide variety of hair, skin and body treatments to get you in the mood for autumn – if you're looking for something different than a classic dark manicure, instead try seasonal nail art manicure at Dryby. When it comes to skin maintenance, look no further than a course of a non-invasive LED treatment facials at The Light Salon for plump fresh skin. More autumn treatments to book in for include the repairing hair facial at Taylor Taylor London, a brow and lash transformation at BBB London and body sculpting at Dr. Haus Dermatology using the EmSculpt Neo machine.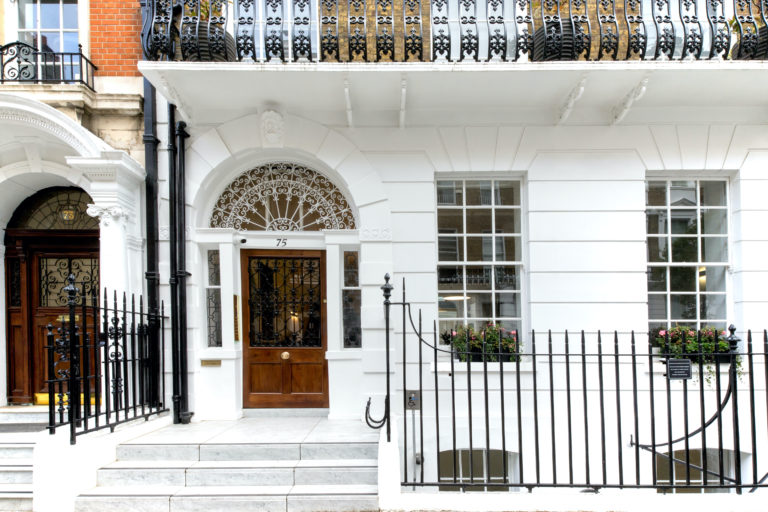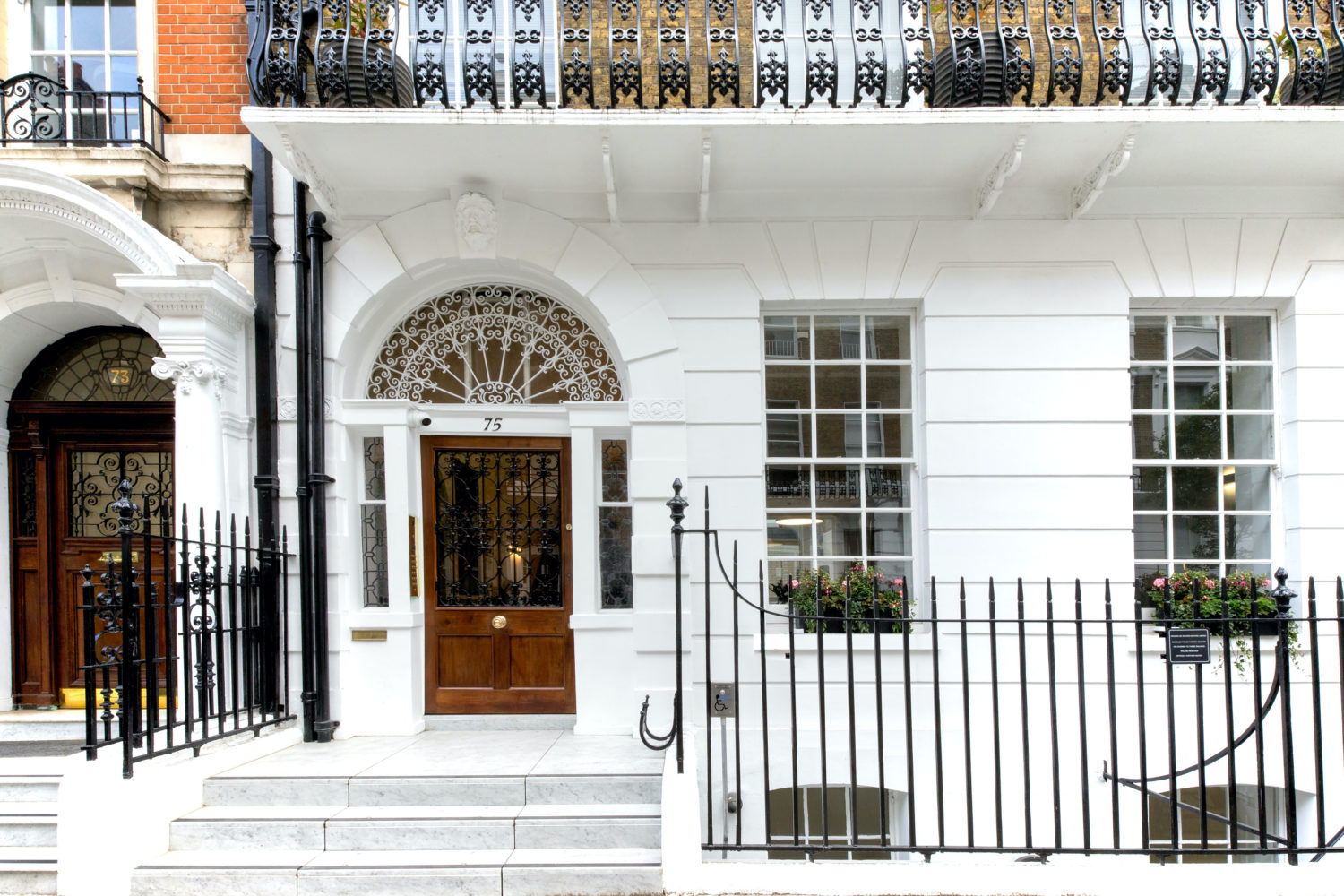 Non-surgical Body Contouring at Dr Haus
In the heart of Harley Street, you will find one of London's best dermatology clinics. The prestigious Dr Haus clinic offers a range of facial rejuvenation, medical dermatology, and a host of body treatments, accompanied by the latest technology in each room, with machines galore. Those looking to tone up and target stubborn fat pockets for an event or holiday coming up over the next few months should book in for a session with the EmSculpt Neo device, which is one of the most popular body services on offer here at Dr Haus and the very first clinic on London's Harley Street to offer Emsculpt.
This non-invasive body sculpting system delivers thousands of strong and deep muscle contractions using electromagnetic technology resulting in an increase in muscle creation, fat reduction and cellulite reduction – expect around 20,000 muscle contractions in just one 30-minute treatment. Whether you want to target your buttocks, arms, legs or abdomens, EmSculpt Neo uses the most powerful aesthetic technology to build muscle, strengthen skin and burn fat. Loved by sports professionals to burn off access fat and build muscle fast – think muscle ab definition, a perkier butt, sculpted arms and toned legs after approximately six sessions.
Another highlight at the clinic that our tester is booking on for next is the Dr Haus 7D Face Refresh laser facial treatment, an innovative treatment that uses different laser modules to treat skin on the surface, but also from within the lower layers – if you are concerned about acne scarring, wrinkles and lack of volume, then the 7D Face Refresh is another Dr Haus gem.
Book a complimentary EmSculpt Neo assessment by calling +44 20 7935 6358
Dr Haus Dermatology, 75 Harley St, London W1G 8QL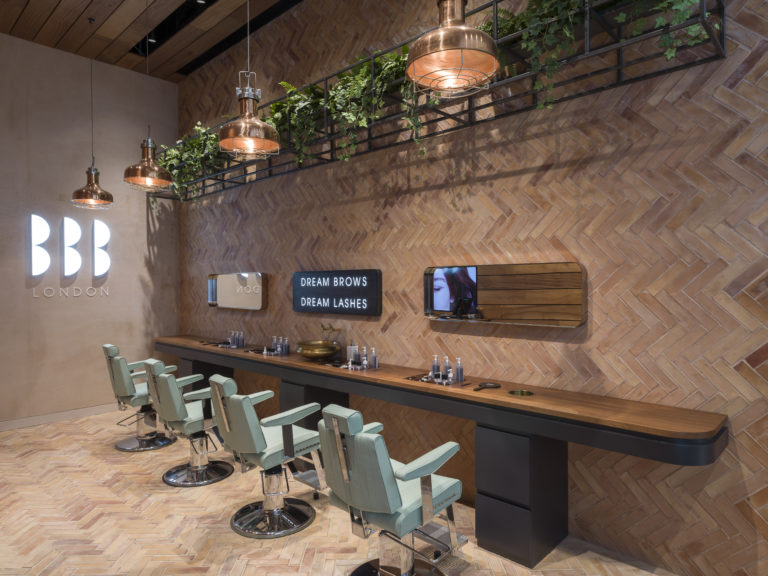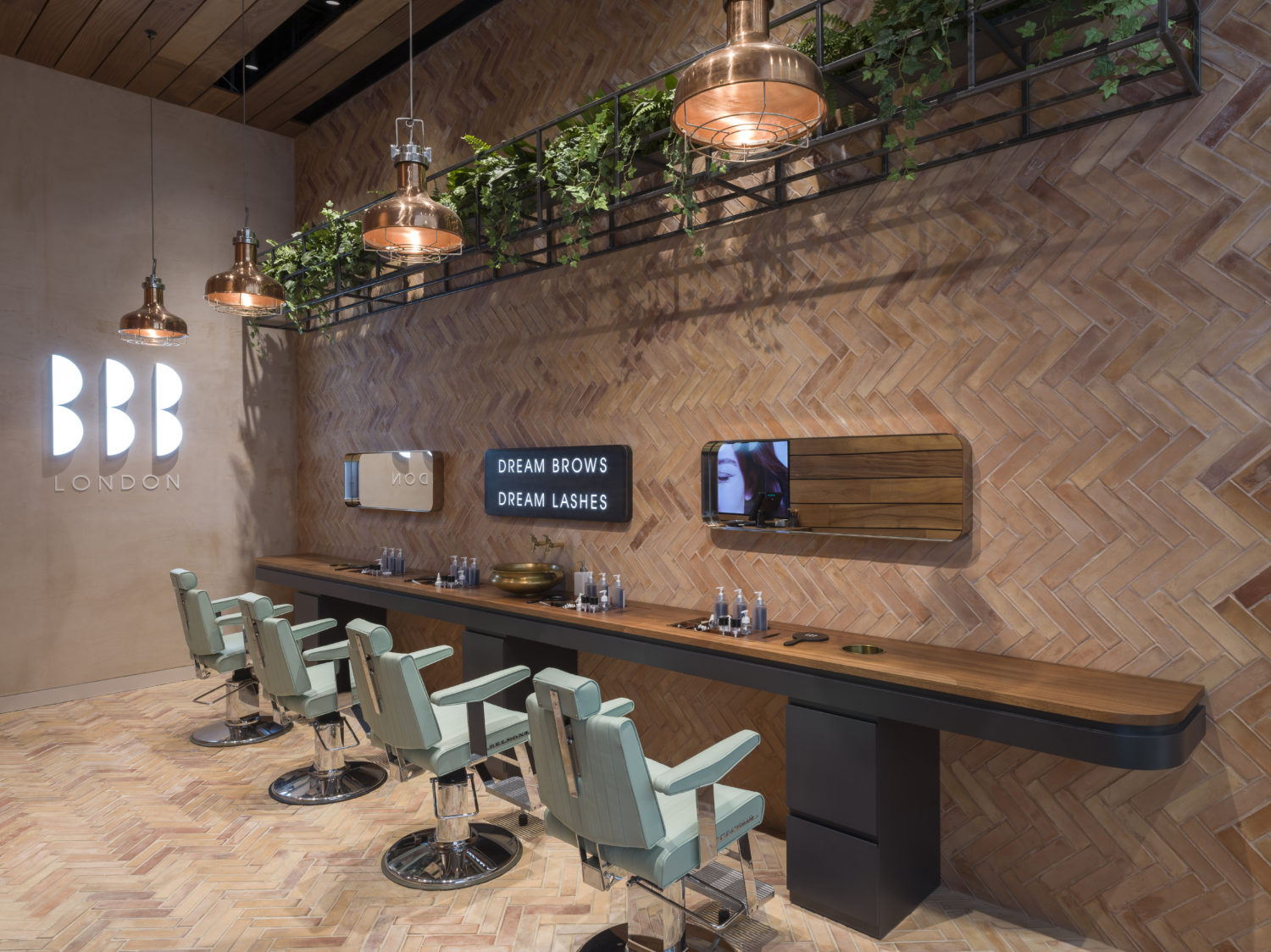 Brow and Lash Transformation at BBB London
Available at one of London's most celebrated department stores, Selfridges, award-winning brow brand BBB London's approach to eyebrows and lashes is simple; to enhance, transform and define your eyes and brows. With an array of locations across central London and a variety of treatments available, where you can choose from laminating, threading, microblading, lash extensions, a relaxing head, neck and shoulder massage, tinting and threading services galore.
We opted for the Signature Experience, a face framing treatment that combines a brow shape, lash lift and completed with an utterly relaxing brow pinching massage. After 60 minutes, brows are arched to perfection, lashes are lifted and curled without the need of eyelash curlers and mascara for an almighty six weeks…we appreciate anything that allows us that extra ten minutes in bed in the morning! Might we add, you also leave de-stressed too – that feeling you get after an intense deep tissue massage, thanks to the super calming and detoxifying brow pinching Ayurvedic-themed massage.
We were so impressed with the results of the The Signature Experience, that we have already booked in for our next one before our next autumn getaway.
BBB London The Signature Experience, £105
Selfridges, 400 Oxford St, London W1A 1AB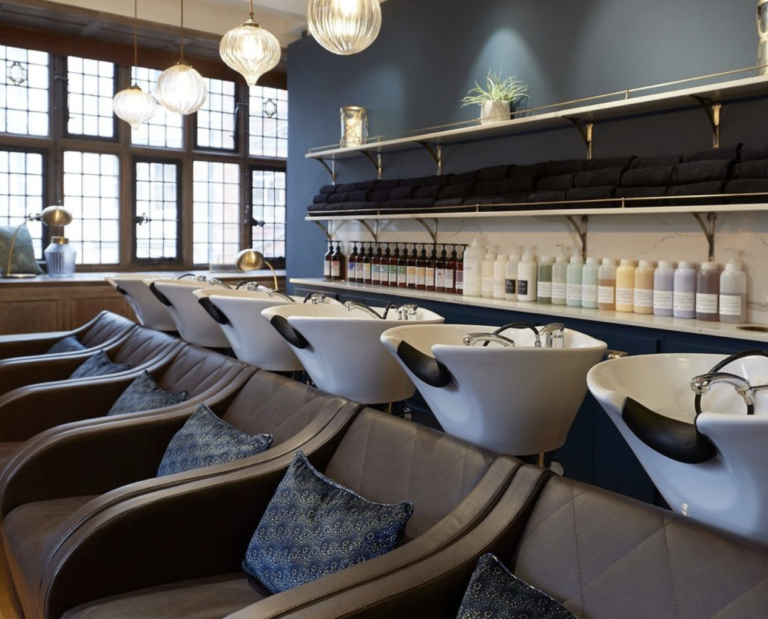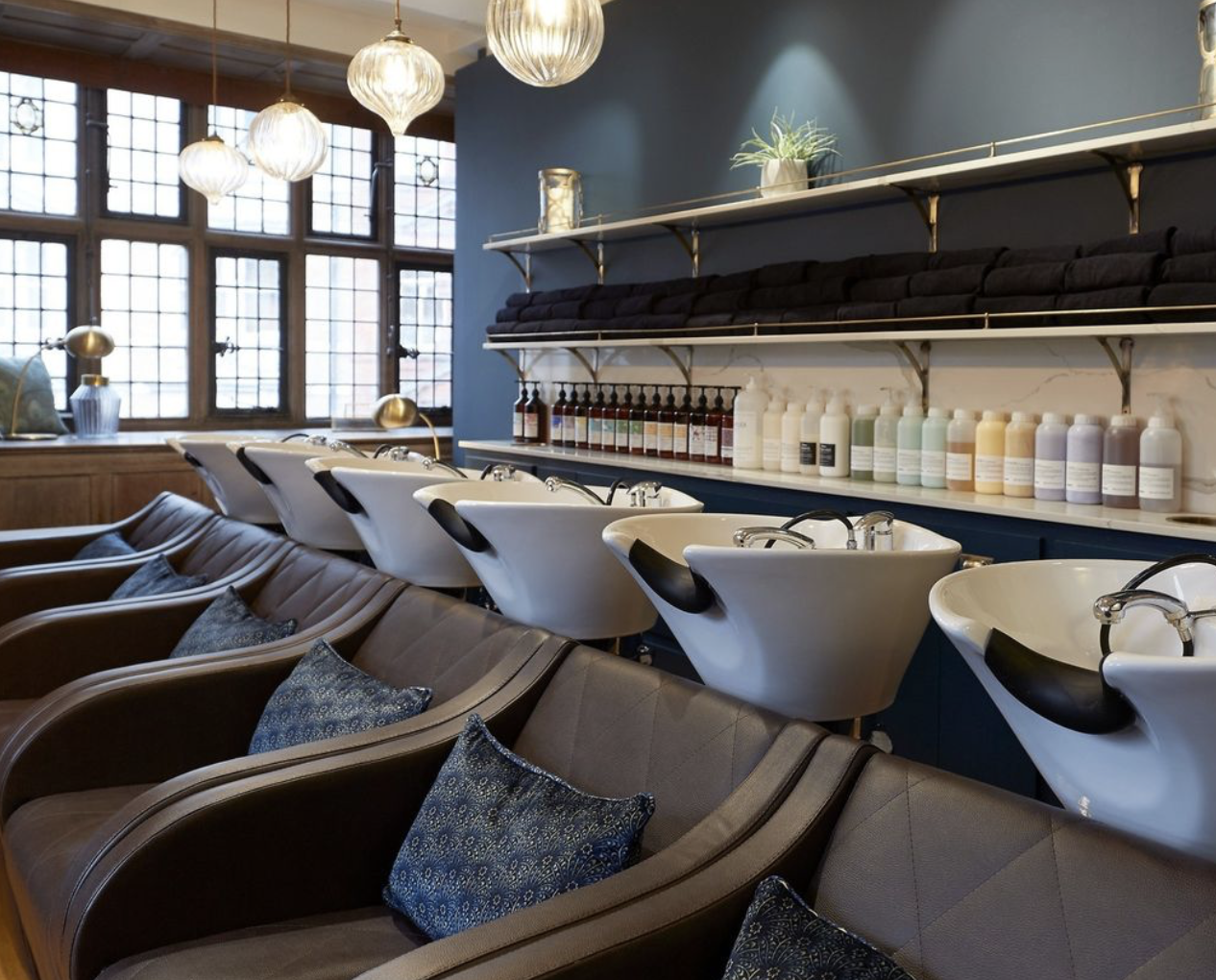 A Facial For Your Hair at Taylor Taylor London
Taylor Taylor London is the place to go to bring dry, damaged hair back to life post-summer holiday and the Liberty London location is one of our favourite spaces for popping in for a blow dry and cocktail.The Hair Facial treatment, designed especially for scalp health and repairing dry hair uses the using the same principles as a facial. The first step includes a detoxifying mud mask to deeply cleanse the scalp, remove impurities, product residue, pollution and dead skin cells, which is super tingly and invigorating on the scalp. This is then followed by the most sensational stress-busting head massage (trust us when we say 'sensational') this helps to stimulate the hair follicles, promoting hair growth and blood circulation to the hair follicles and the scalp and calms the mind. Next is the deep cleansing purifying scrub to gently removes the mud mask, and with it the impurities and build up. A nourishing personalised treatment bath follows to repair and restore the hair – the hair resurfacing solution was the chosen treatment here. Followed by a blow dry to your desired style.
Our tester revealed she was able to ditch electrical styling tools for a whole month post-treatment, so perfect if you have any autumn vacations planned and don't want to be carrying a bag ful of hair tools.
Taylor Taylor London Hair Facial, from £45
Available at all Taylor Taylor London salons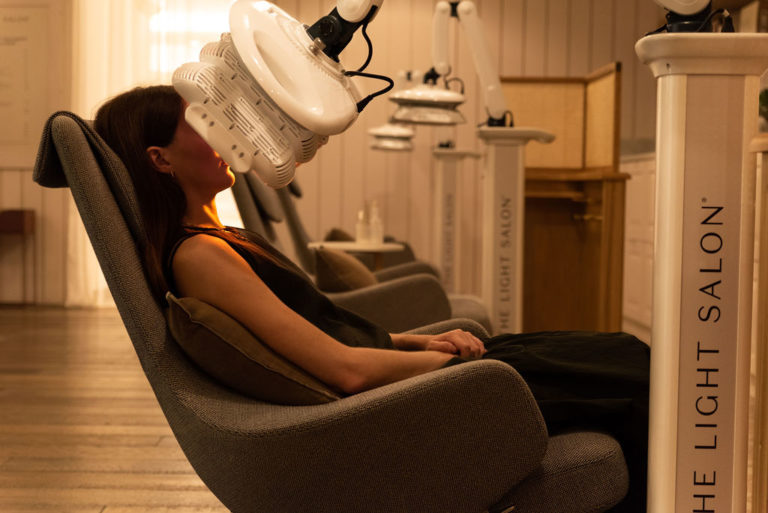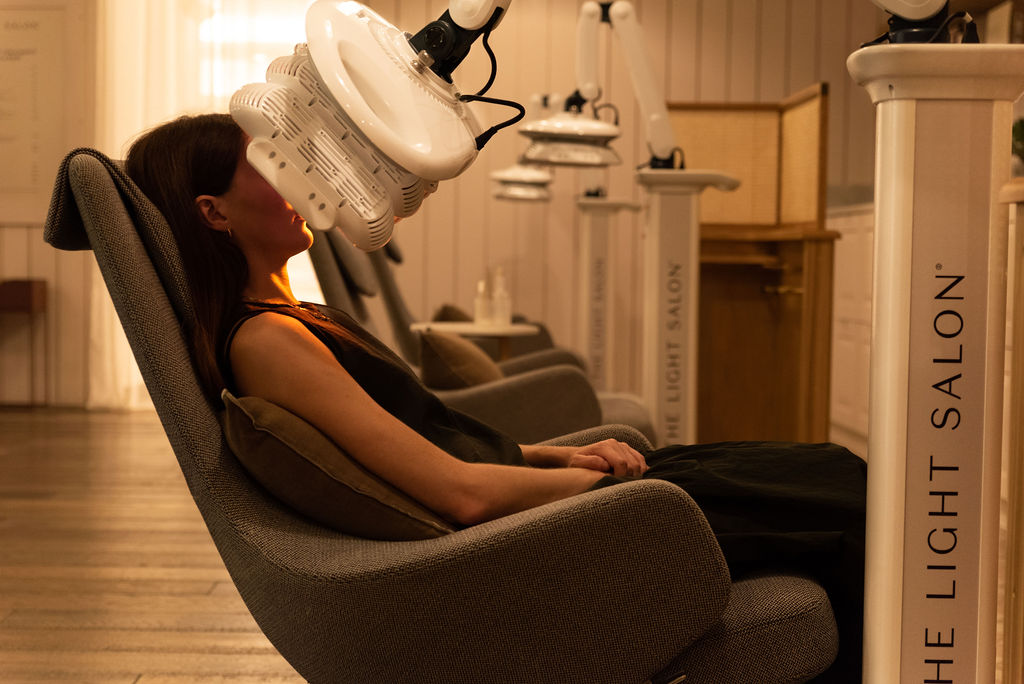 LED Facial Therapy at The Light Salon
As the days become shorter as autumn approaches, we could all do with a dose of LED light therapy sunshine at The Light Salon Selfridges. The Light Salon uses the very latest in LED technology, a non-invasive treatment which energises cell renewal, resulting in an increase in the production of collagen, elastin and hyaluronic acid. Highlights on the Light Salon menu include The Bespoke Light, The Full-Body Signature, Renewal Microneedling – all can be combined with a menu of add-ons.
Our tester opted for the lymphatic Pressotherapy treatment with double LED light therapy, which is ideal if you exercise a lot a want to combine a skin and body recovery treatment in one. This 50-minute treatment where you slip into a pair of Pressotherapy trousers, gives you the sensation of a light leg massage where waves of compression designed to reduce toxins, boost circulation, improve the appearance of cellulite and reduce water retention and puffiness. This is combined with a double dose of The Light Salon's iconic LED Light Therapy Treatment and a lymphatic massage, which was almost impossible to stay awake for. The result is the feeling of waking up from a good night's sleep and feeling completely zen. Glowing and smooth skin, which lasts for weeks, is another welcome side effect. The treatment promises to soothe muscle aches and de-stress…it certainly ticked all those boxes. It would be rude not to complement your salon treatment with one of The Light Salon's award-winning portable LED devices, giving you the salon benefits in the comfort of your home.
Pressotherapy + Signature 830nm Light, £85
Selfridges, 400 Oxford St, London W1A 1AB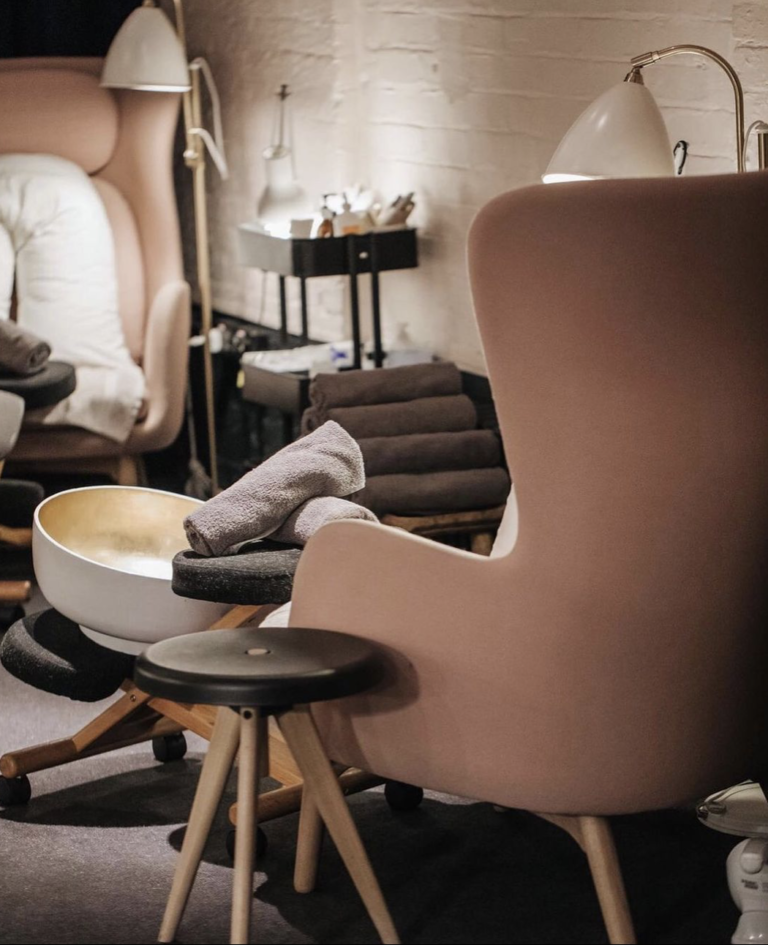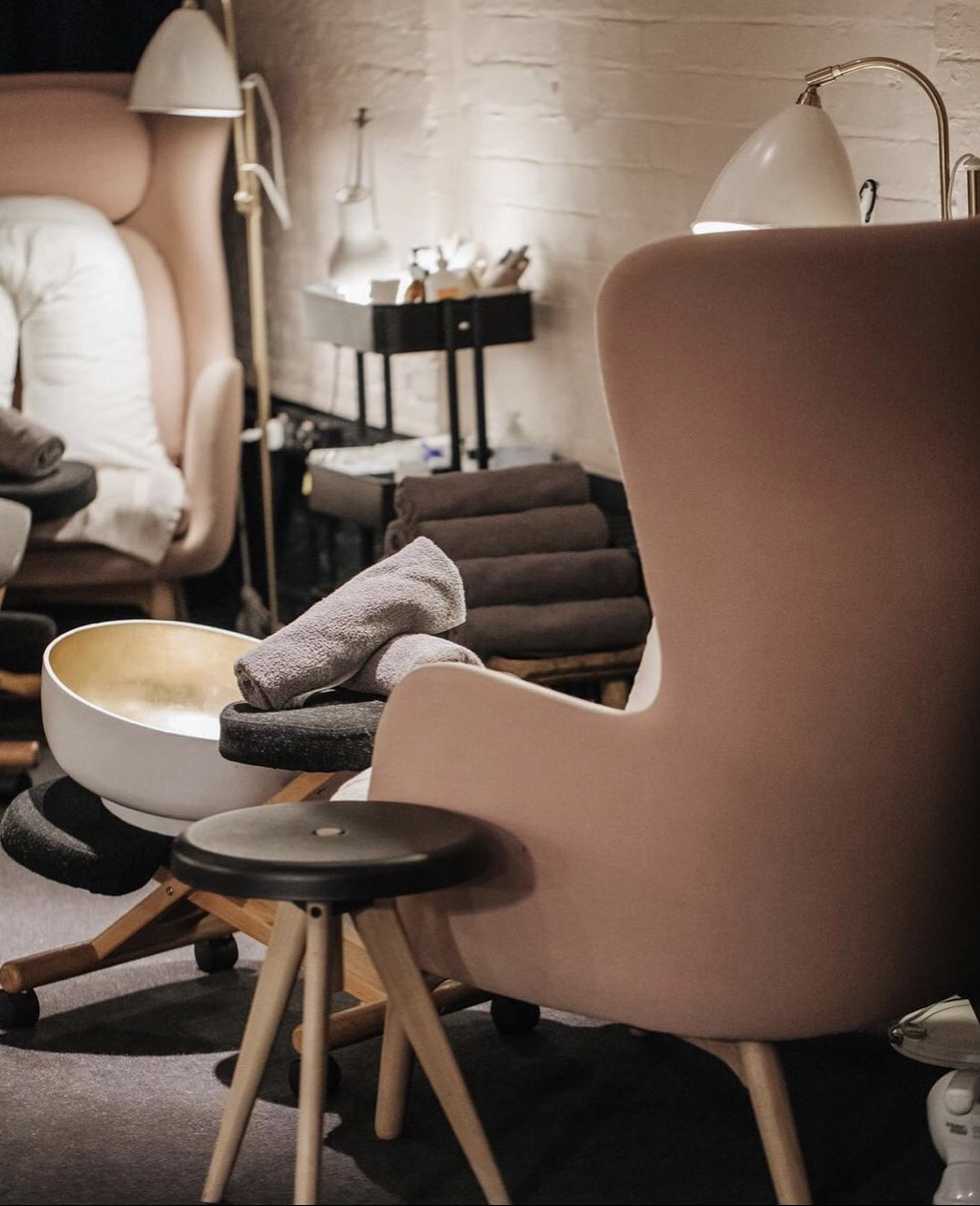 Autumn Nail Art at Dryby
If you're looking to get your nails autumnal ready, then look no further than the most Instagrammable nail bar in London, Dryby Mortimer Street. Offering a menu of high-standard finishes, from classic manicures and pedicures to minimal wedding nails, and Biosculpture nails, and Shellac nail art remains one of the most popular nail options. Whether you have found nail inspo on social and looking to recreate that design, or perhaps you're looking for a seasonal design or some subtle love hearts then the team at Dryby will help you achieve your desired mani look.
For the ultimate indulgence, book the full shellac manicure with nail art design to get your nails into peak condition, involving a complete cuticle tidy and nail shaping, followed by a nourishing massage, colour of your choice and hand painted nail design.
Shellac nail art manicure, from £70
74 Mortimer St, London W1W 7RZ