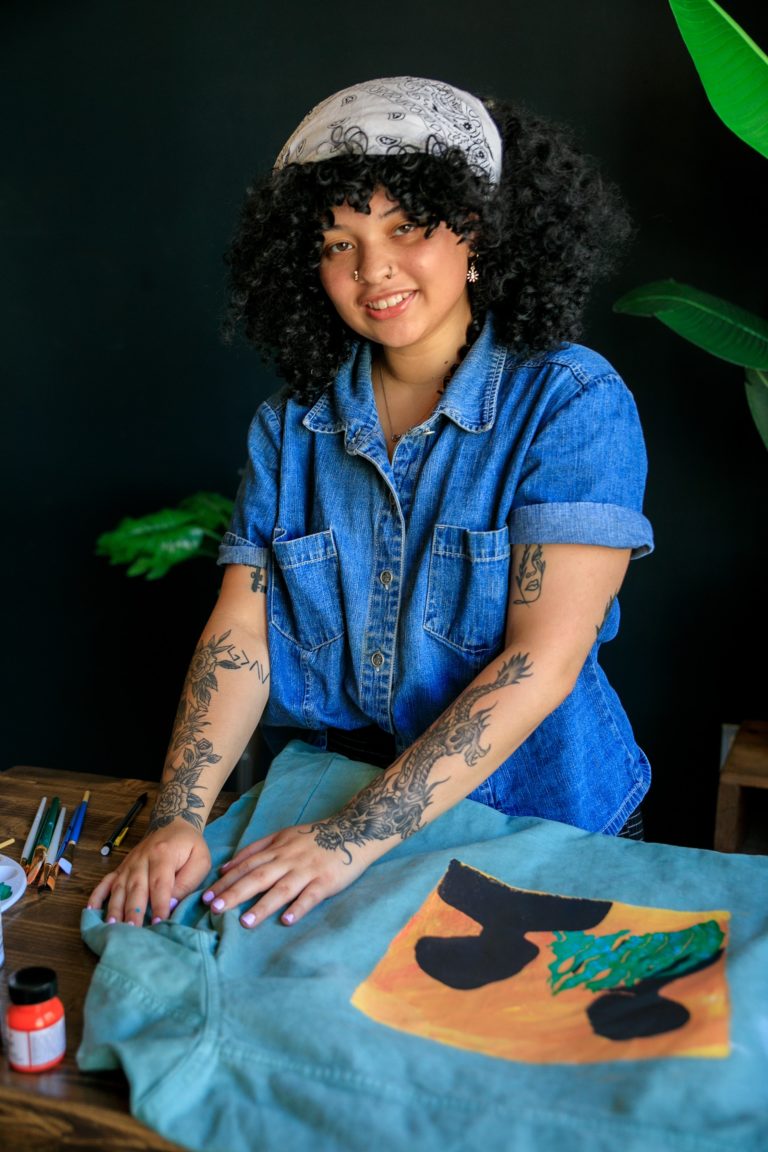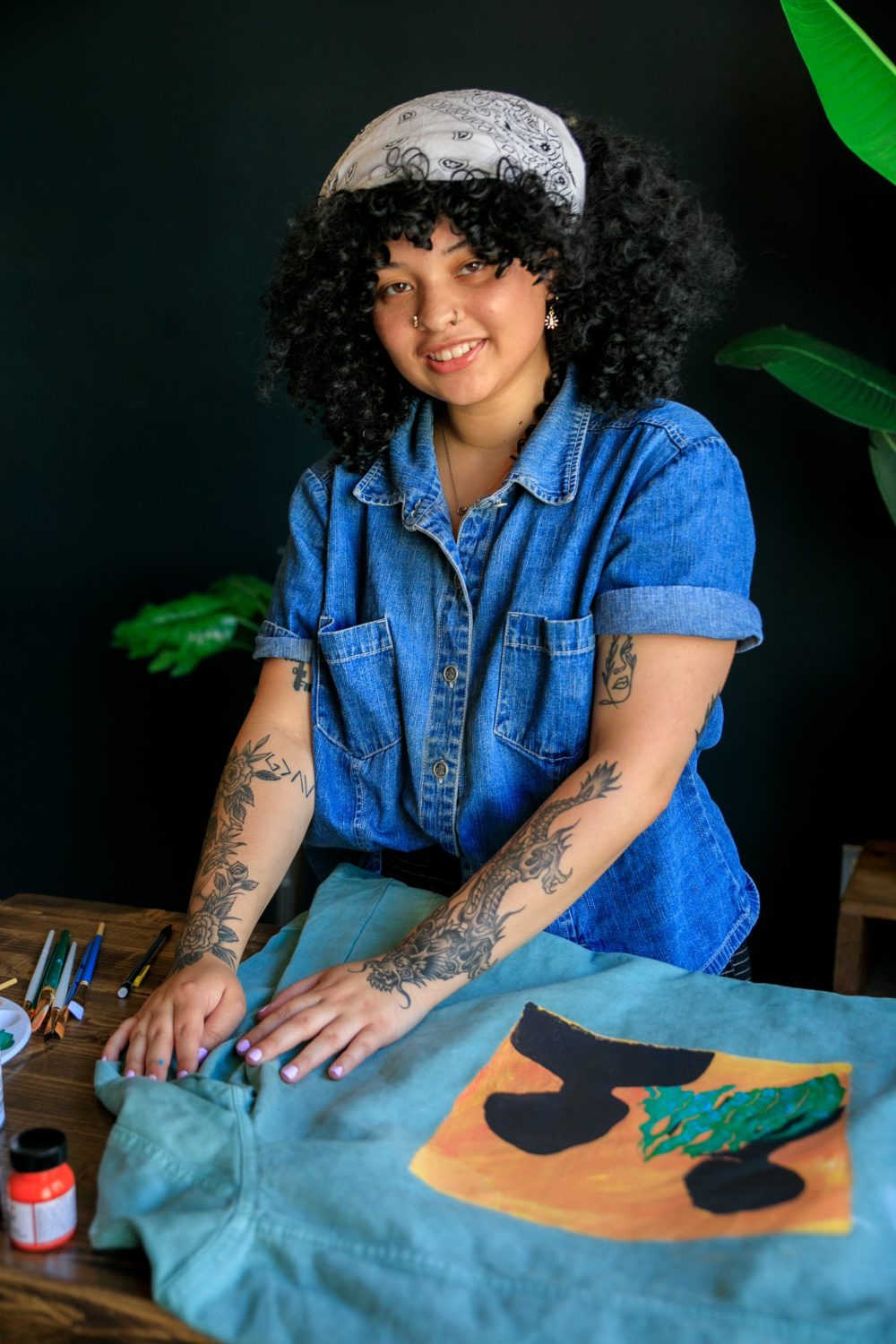 Art is everywhere. Whether you're walking down the street or browsing through a museum, you're bound to come across countless pieces of art that catch your eye. And what's one of the best ways to show off your love of art? Wear it. T-shirts are the perfect canvas for displaying your favorite artwork, and with a little bit of creativity, you can turn any artwork into an eye-catching T-shirt print. If you're interested in turning artworks into T-shirt prints, read on for a step-by-step guide on how to do it.
Get A Design
You can either come up with your own design or find one online. If you want to make something original, sketch out your idea or use a graphic design program to create a digital design. If you're using someone else's design, make sure you have the appropriate permissions before proceeding. The last thing you want is to get in trouble for copyright infringement. It's also a good idea to choose a design that's not too complex. Remember, you'll be dealing with a small space, so try to keep your design simple and easy to read.
Use A Design App
Designing a shirt with an app is usually pretty simple. First, you'll need to choose the product you want to design. For this example, we'll be designing a t-shirt. Next, select the color of the shirt and the size. Then, upload your artwork. Once you're happy with your design, save it and add it to your cart. You can get a custom t-shirt app online that makes it easy to upload your artwork and design a shirt. Some of these apps even allow you to order the shirt directly from their site. The shirt will then be printed and shipped to you.
Transfer The Design
Once you have your design ready, it's time to transfer it onto the t-shirt. If you're using a light-colored shirt, you can simply print out your design and use it as a template. Place the paper on the shirt and trace it around it with a sharpie or other permanent marker. If you're using a dark-colored shirt, you'll need to use a transfer method. One popular way to do this is to print your design onto a sheet of wax paper using an inkjet printer. Then, place the wax paper on the shirt and iron over it with a hot iron. The heat will transfer the ink from the paper to the shirt. Another method is to use heat transfer vinyl. This is a special type of vinyl that can be ironed onto fabric. Simply cut out your design from the vinyl, place it on the shirt, and iron it on.
Choose A Fabric And Shirt Type
The first step is to find the right shirt. You want a comfortable shirt that you'll actually want to wear. Keep in mind the different types of fabrics available as well. The most popular fabrics for t-shirts are cotton, polyester, and a blend of the two. Once you've decided on the fabric, you'll need to choose a shirt style. The most common choices are crewnecks and V-necks, but there are also tank tops and long-sleeves.
Get Your Shirts
You can either buy shirts or make them yourself. If you're buying shirts, make sure to get a variety of colors and styles. You'll also need some transfer paper, which you can purchase at most craft stores. The type of transfer paper you get will depend on the type of printer you have. If you're making your own shirts, you'll need to buy some fabric paint and a stencil. This can be found at most craft stores as well. This method is a bit more complicated, but it will allow you to be more creative with your designs. It's up to you which route you want to take. Alternatively, you can use print on demand services to put your own designs onto the t-shirt.
Use Vector Artwork As Much As Possible
If you want your t-shirt printing to look as clean and professional as possible, you need to use vector artwork. This is the kind of artwork that's created using software like Adobe Illustrator, and it's made up of mathematical equations rather than pixels. That means it can be scaled up or down without losing any quality, which is essential when you're printing an image onto a t-shirt.
In conclusion, there are a few key steps to take when turning artworks into t-shirt prints. First, it is important to find a high-quality image of the artwork that you want to use. Next, use editing software to adjust the image as needed for printing. Finally, print the image onto t-shirt transfer paper and iron it onto a shirt following the instructions on the paper. With these steps, you can create a great-looking t-shirt print of your favorite artwork.