From It's Bagels opening in Primrose Hill to London beauty pop-ups to the much-anticipated Gabrielle Chanel Fashion Manifesto at the V&A, we've rounded up the best places to visit this autumn.
Gabrielle Chanel. Fashion Manifesto at the V&A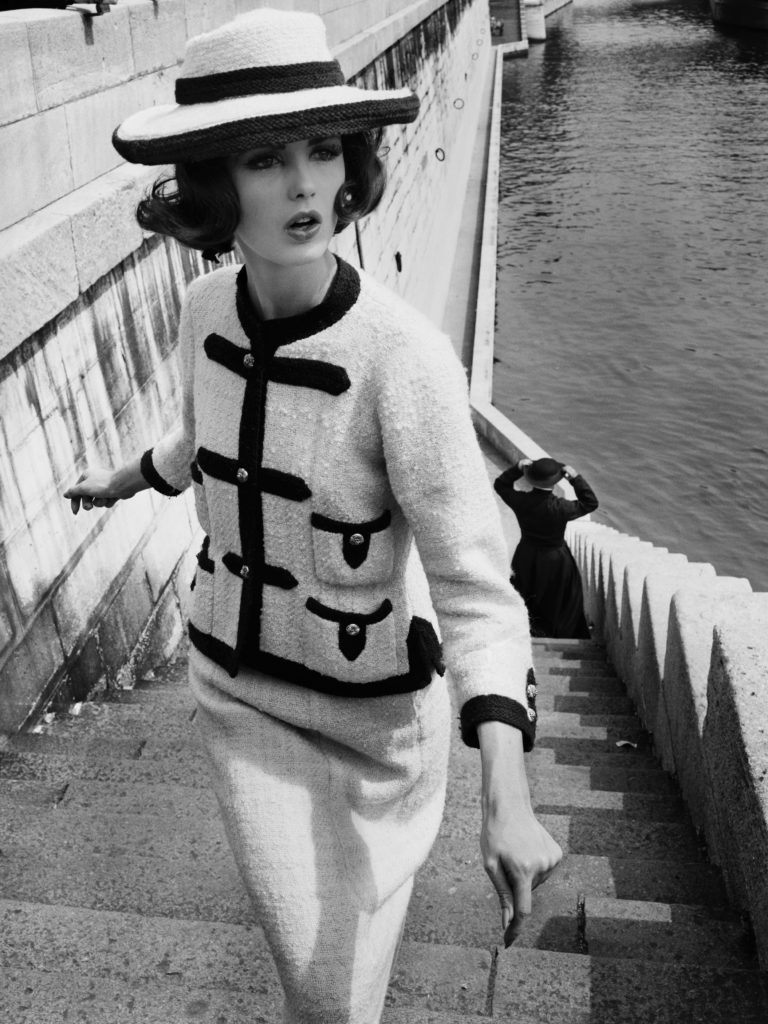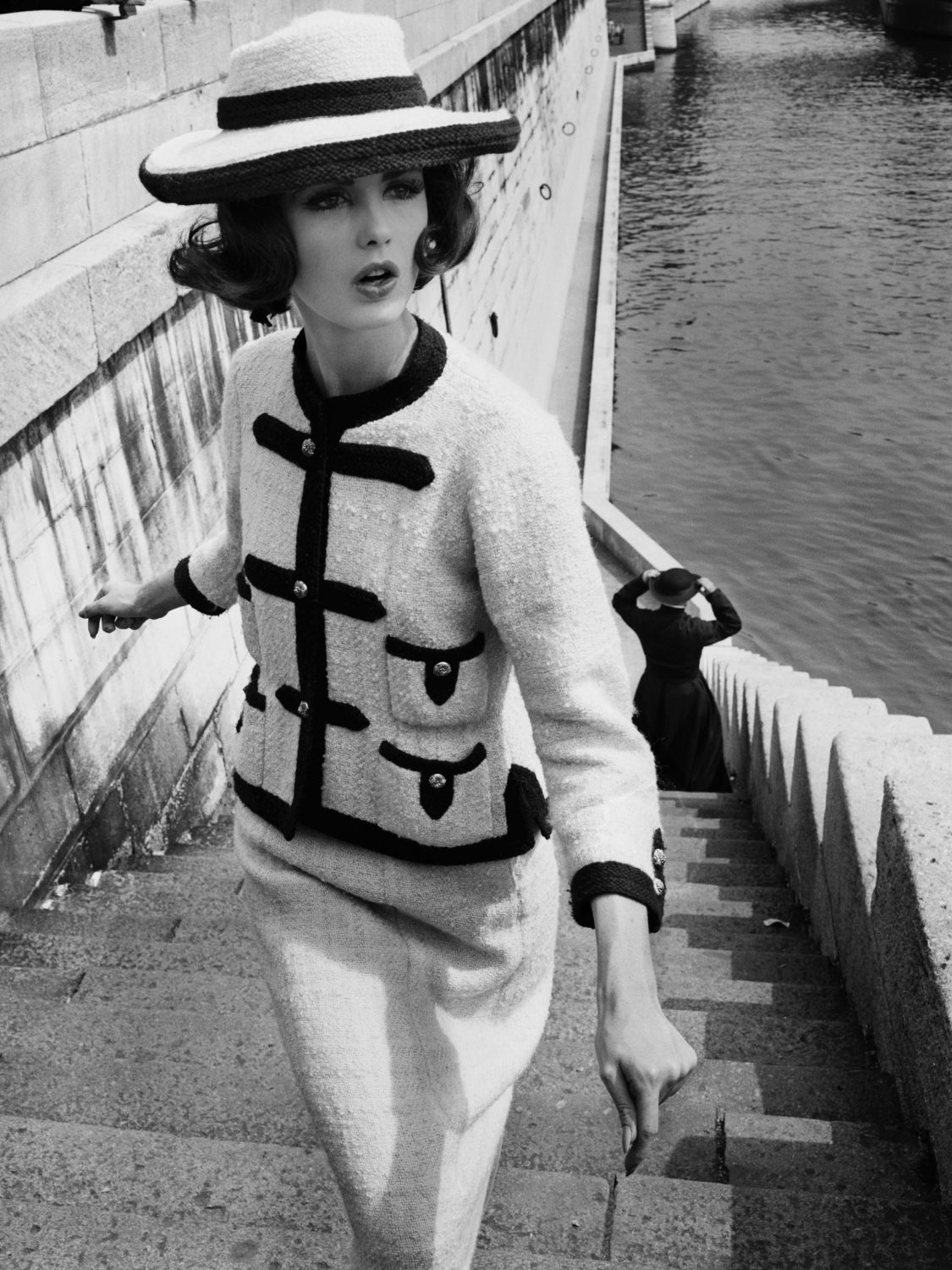 Chanel fans rejoice, this month sees the opening of the most anticipated exhibition of the year at the V&A, Gabrielle Chanel. Fashion Manifesto. The exhibition will be dedicated to the life and work of the revolutionary designer Gabrielle 'Coco' Chanel and the way in which her legacy continues to influence the way we dress today.
Inspired by the exhibition created by the Palais Galliera in 2020, the new London exhibition will feature 122 new looks (some of which will be pieces from the V&A's very own rarely-seen collection) and highlighting Gabrielle Chanel's love of Britain, which inspired the creation of her iconic tweed suit. The exhibition is split into segments that explore the evolution of Gabrielle Chanel's designs, the history of the House of Chanel, and her iconic creations. Booking is highly recommended, as previous Chanel exhibitions have always sold out.
Gabrielle Chanel. Fashion Manifesto, Victoria & Albert Museum, Cromwell Road, SW7 2RL. Nearest station is South Kensington.
Casa Pastor, Coal Drops Yard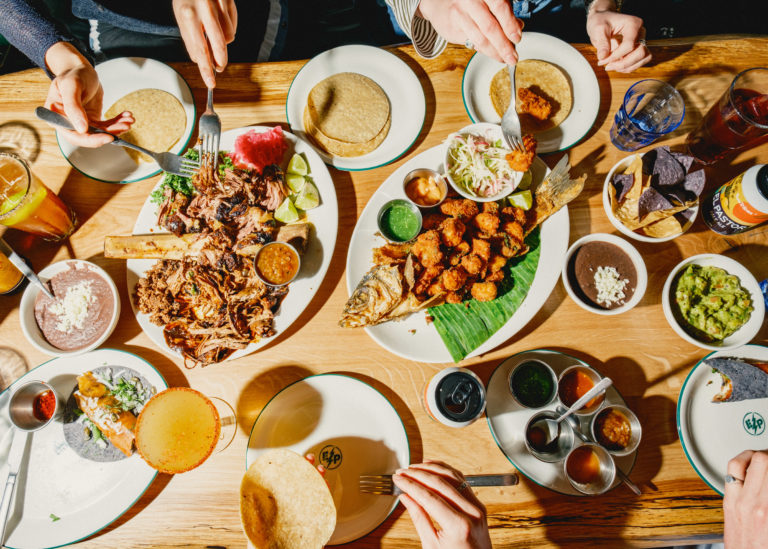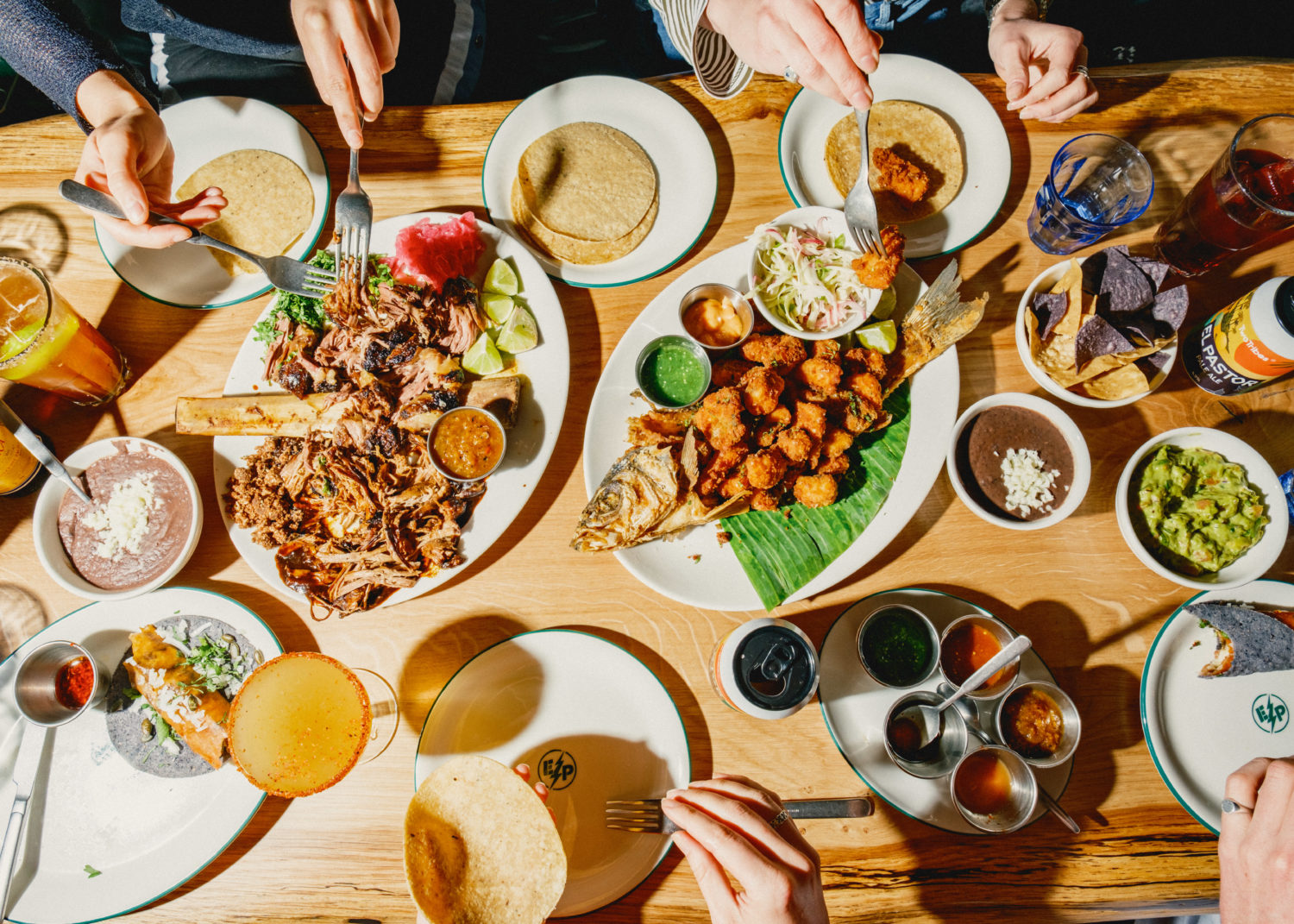 When it comes to Mexican dining in King's Cross, there really is no other place to consider than Casa Pastor, Coal Drops Yard. The moment you walk in the doors you feel like you are in the heart of vibrant Mexico City. The laid-back décor features exposed brick walls, mood lighting, tropical plants, Mexican murals and colour-pop prints, plus, It has a newly opened and covered terrace, which is perfect for the unpredictable British weather.
Casa Pastor offers a contemporary Mexican menu that revisits the classics, featuring sublime ingredients – the menu is divided into starters, tacos, sides and sharing platters. Featuring a range of specials every two weeks, which inspired by the team's research trips to Mexico! New dishes include Cordero Negro tacos – shredded lamb shoulder marinated in herb ash for 24 hours, topped with salsa Morita, avocado, pickled red onion and fresh coriander and the seriously moreish Quesadilla con Carne – seared aged British sirloin served on a flour tortilla with crisped Oaxaca-style cheese, salsa Morita, white onion, avocado, potato matches and crispy fried shallots – alongside classic El Pastor dishes like tuna tostada Baja tacos, short rib served, which we are still thinking about to this day.
The extensive drinks menu offers and array of margarita cocktails, including the popular frozen margaritas, a mezcal list, wine, Mexican beer and a dedicated tequila bar to enjoy post-dining.
Casa Pastor, Coal Drops Yard N1C 4DQ
Granado London Stores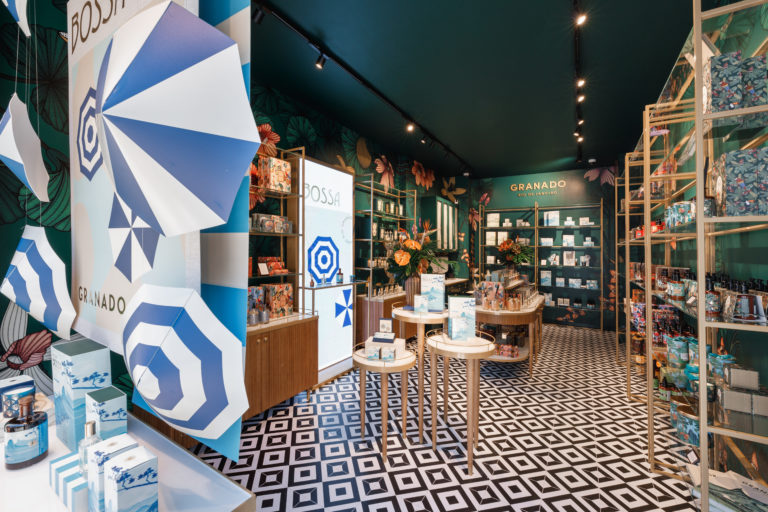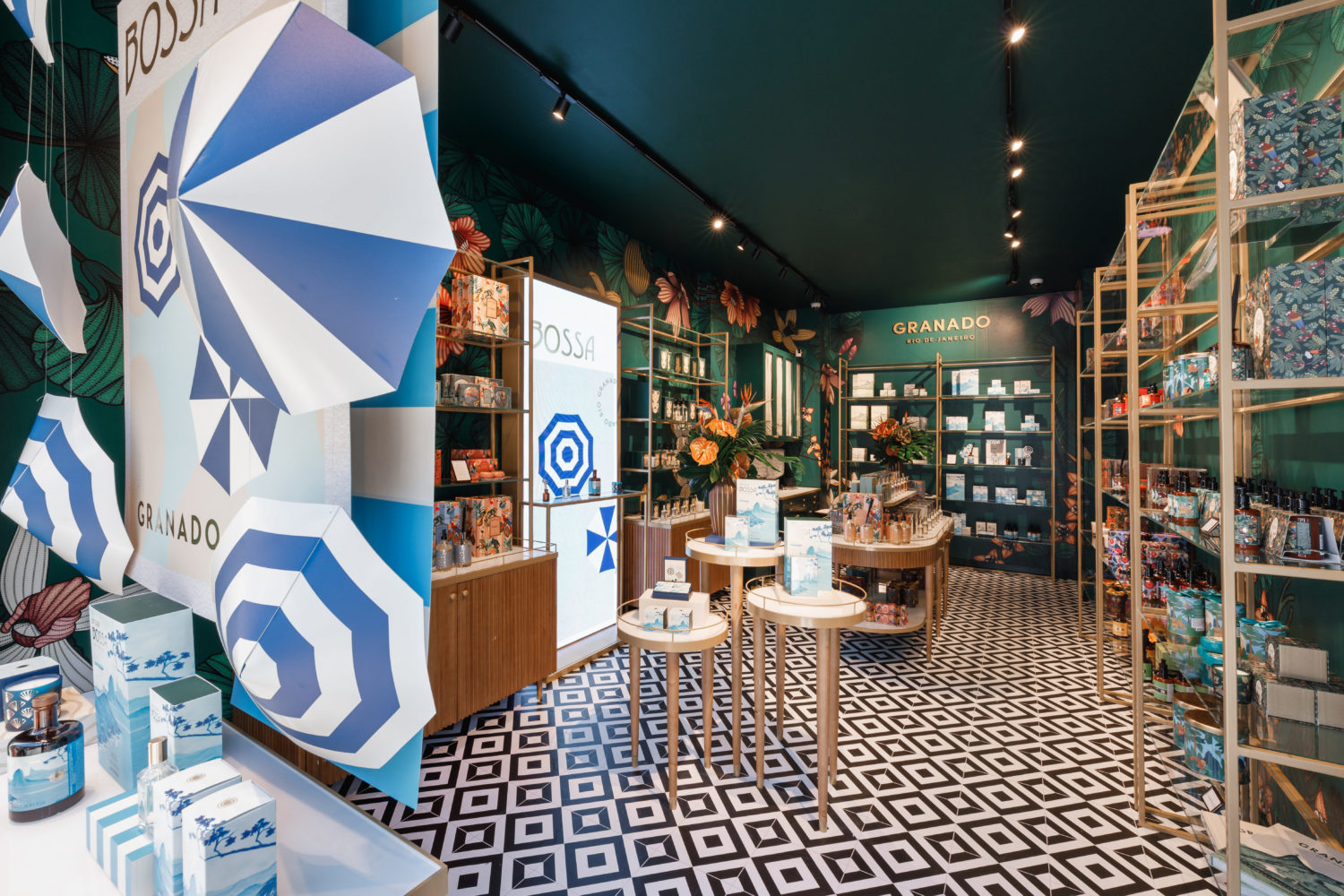 When you wish for a Granado store to open in the capital and two arrive at once #result. With the first situated in a prime spot on Regent Street and the other conveniently located in Ham Yard Village, you're never too far from one of the boutiques in central London. The overwhelming feeling when you step through the doors of these two elegant new pop-ups is that summer is certainly not over in London – think Rio de Janeiro vibes in the heart of the city.
Both stores feature sublime décor with tropical prints galore, a curated range of body care, home fragrances and fine fragrances. Be sure to seek out the freshness of Infusão Botânica, a bestseller in Brazil due to its balmy climate. You can also stock up on the new Bossa perfume and home fragrance collection that celebrates the soul of Rio de Janeiro with its relaxed beach lifestyle. The packaging alone gets our vote, we adore the beautiful printed boxes. Plus if you check out Granado's YouTube channel, you'll find a whole host of ways to reuse them.
Granado, 84 Regent Street, London, W1B 5HB
Granado, Ham Yard Village, 7 Denman Place, London, W1D 7LT
Ladurée X Burlington Arcade Summer Garden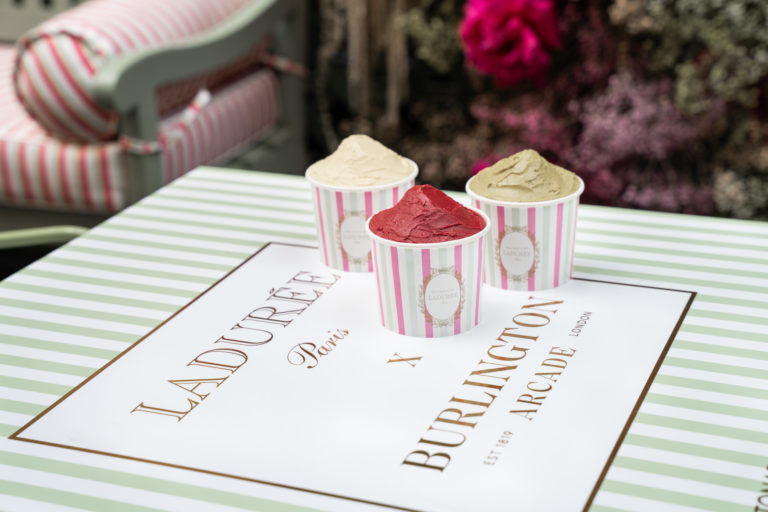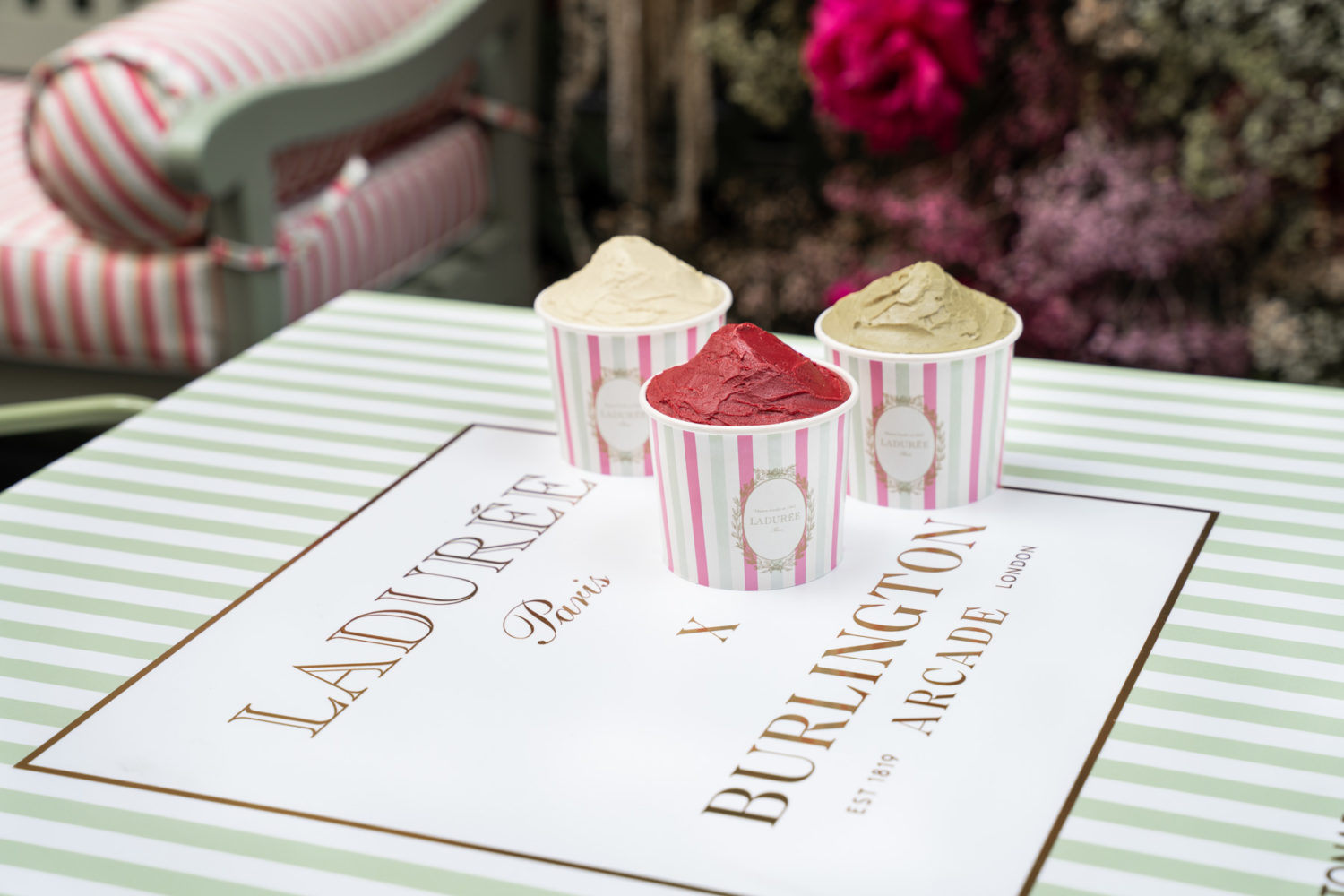 When it comes to the best sweet treats in London, locals and visitors alike adore the pastel-doned Parisian teahouse, Laduree. Whats better way to enjoy the late summer sun in in the capital, than a trip to the latest Burlington Arcade ice cream pop-up? Serving the softest iced desserts, a stone's throw away from the original store. Inspired by Le Jardin des Tuileries of Paris, with a beautiful floral wall, featuring a Ladurée's beautiful pastel- coloured, vintage ice cream cart. the attraction aims to create an immersive and inviting floral haven, designed to be an exclusive and elegant place to enjoy Ladurée's divine icy creations.
Sample a range of Ladurée Italian soft serve ice cream with seriously moreish toppings, sorbets and Ladurée's have reinvented the macaroon and created Les Plaisirs Glacé, that combines a frozen handcrafted macaron layered with signature ice cream, but be quick as you have until the 24th September to try it.
Ladurée X Burlington Arcade 51 Piccadilly, London W1J 0QJ
Noble Panacea Facials at John Bell & Croyden (24th – 30th October)
When royal warrant pharmacy John Bell & Croyden announce a new pop-up in store, you know this is not to be missed. This new collaboration with luxe skincare brand Noble Panacea is certainly one to get excited about come October the 24th. Customers can expect a complimentary 45-60 minute personlised treatment that combines technology and classic facial massage techniques.
Each appointment begins with an in-depth consultation on your skin concerns and the results you are looking to achieve, meaning that your treatment will be tailored to your needs. You'll walk out of the Wigmore Street pharmacy with seriously smooth and noticeably firmer skin that glows for days.
Availability limited – email [email protected] or visit John Bell & Croyden to book your place
It's Bagel Primrose Hill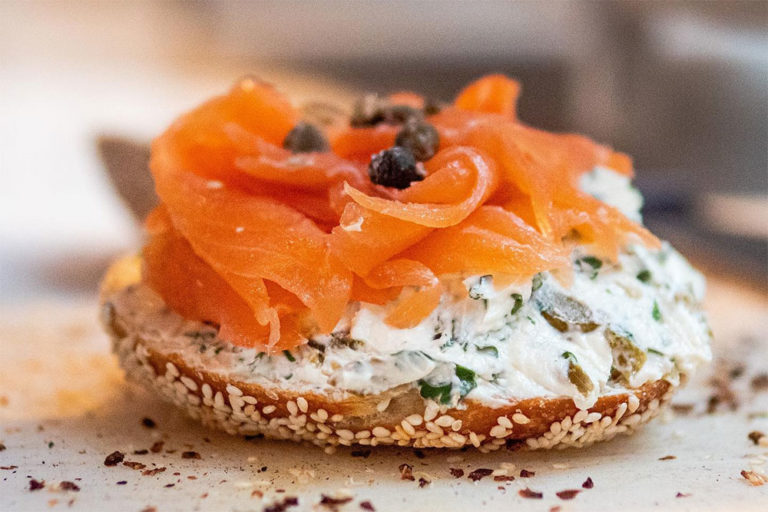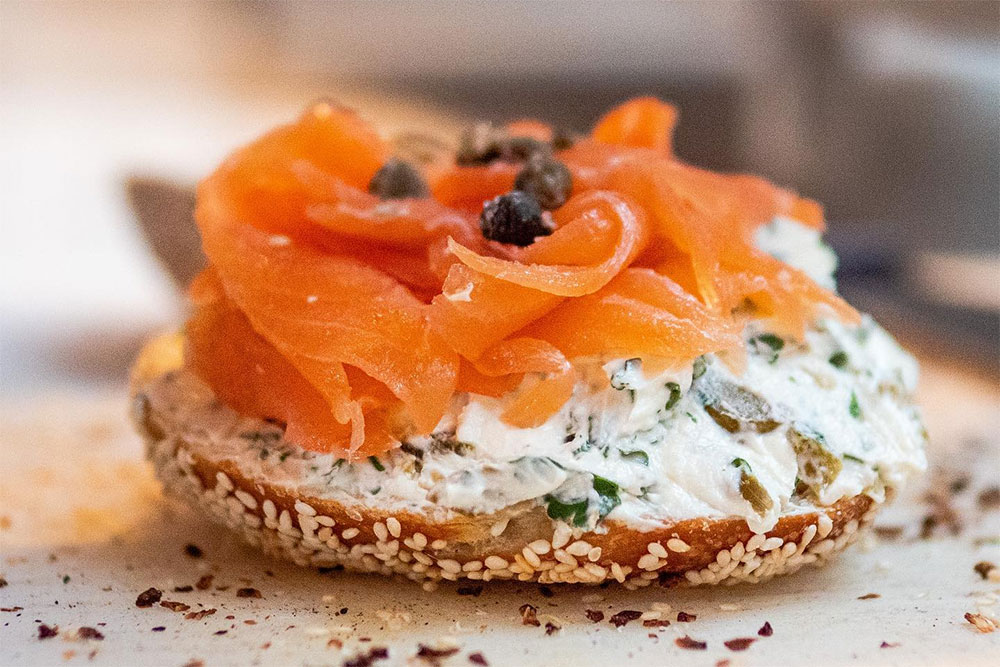 Calling all New York bagel fans! Its Bagels, has opened its first UK location at 65 Regent's Park Road in Primrose Hill. This much-anticipated bakery is your one-stop shop for the finest classic New York style schmears and bagels – think the perfect amount of chewiness and just the right amount of crispy crunch on the outside.
The store is also inspired by New York City, featuring a ceramic checkerboard floor and a very novel tin ceiling, with diner style tables and a back-lit menu box – popular in any American style bakery. You can expect classic freshly baked bagels; plain, poppy, sesame, garlic, onion, cinnamon and raisin bagels and a range of seasonal specials like pumpernickel and photogenic Rainbow-themed bagels. Customers can also choose from a wide selection of filled classics bagels from cream cheese to a BLT and it would be rude not to sample the American classic – PB & J (peanut butter and jelly).
It's Bagel Primrose Hill, 65 Regent's Park Rd, London NW1 8XD
Blink Brow Bar Avery Row, Mayfair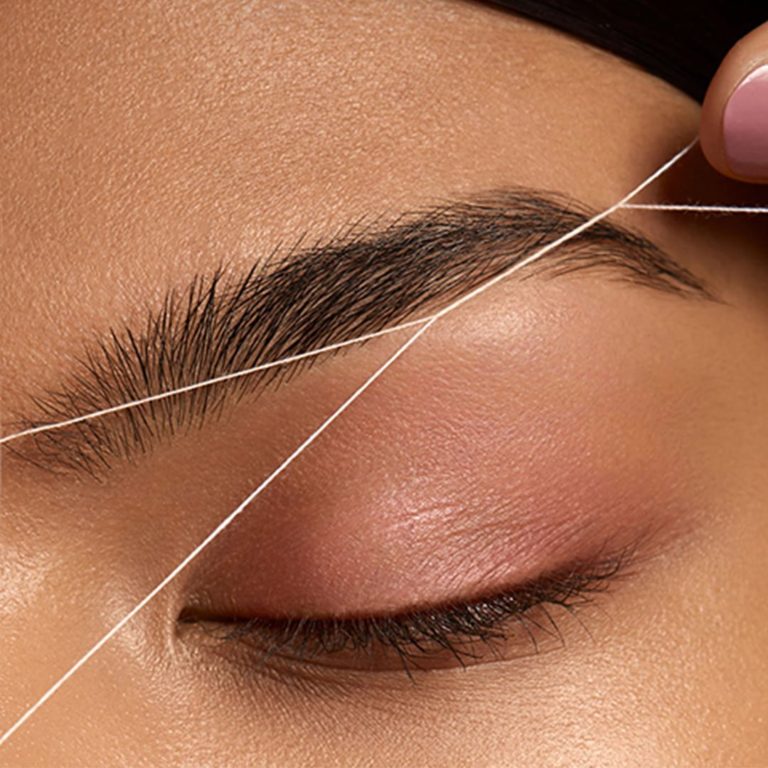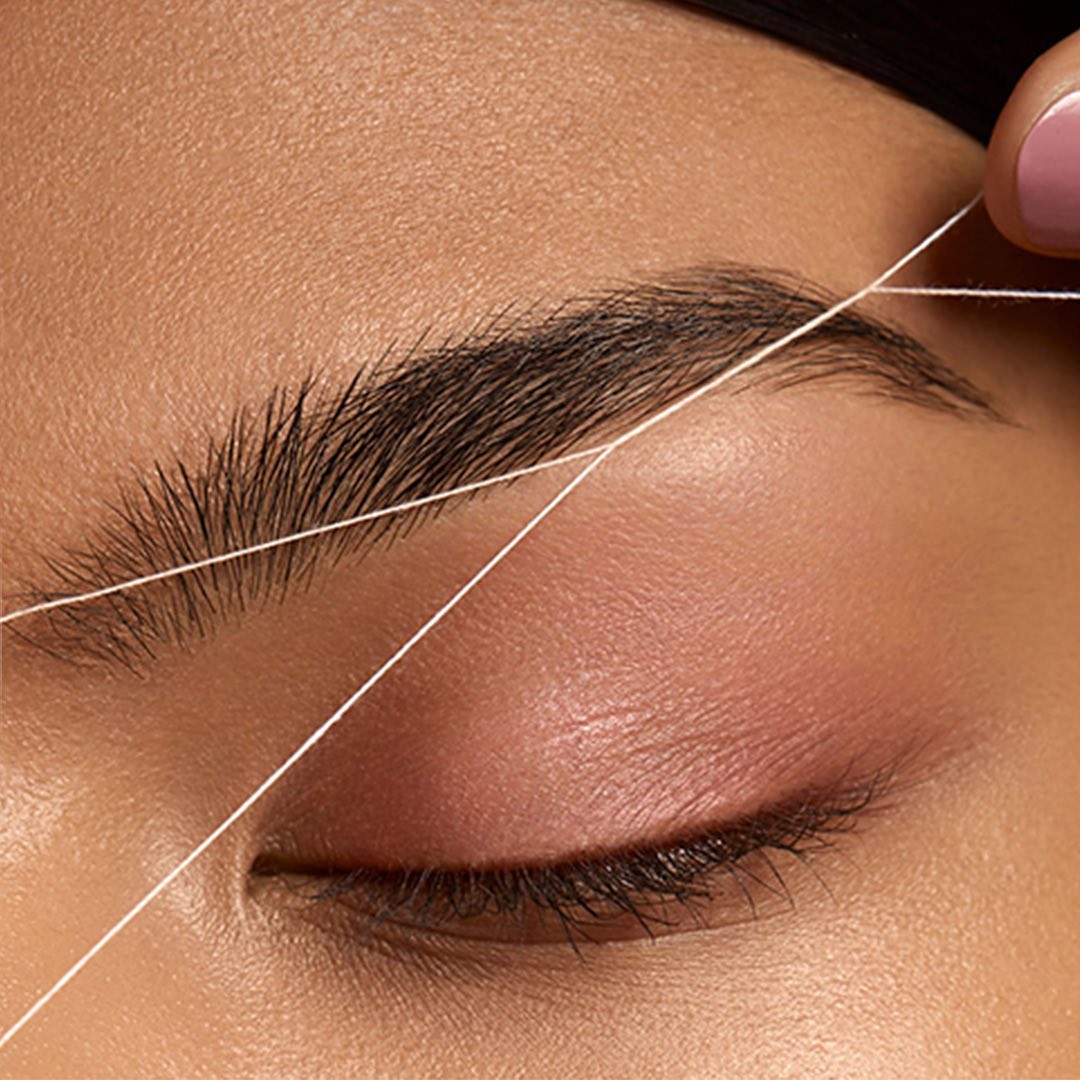 How did we ever survive without Blink Brow Bar in our lives? There's nowhere that transforms your eyebrows and makes you feel quite as fabulous than Blink Brow Bar. Now with a swanky new Mayfair boutique in the heart of Avery Row, which is conventionally located just around the corner from Anine Bing, so you can get your Bing shopping fix in post-treatment.
This marks the fifth Blink Brow Bar standalone boutique and features an array of classic Blink brow and lash treatments, as well as eyebrow lamination, lash lifts, brow pinching and an exclusive Mayfair only express Ayurvedic Rose Facial, which we highly recommend to repair and nourish sun parched skin.
Blink Brow Bar, 5 Avery Row London W1K 4AL
Duck & Dry Harvey Nichols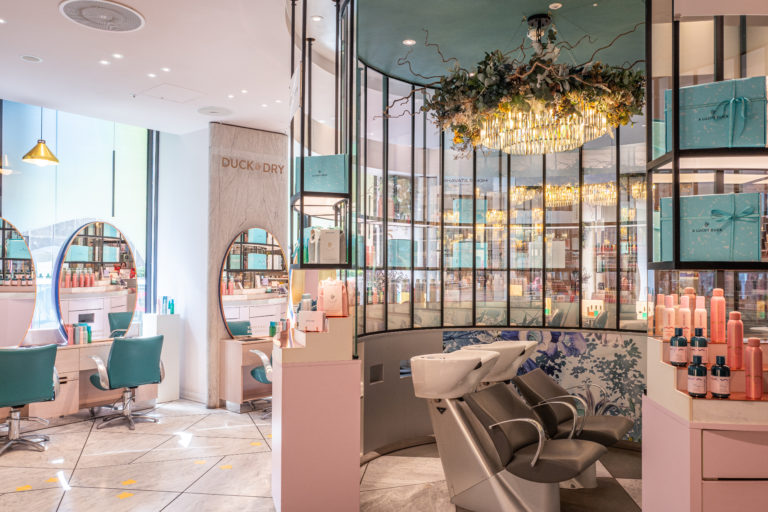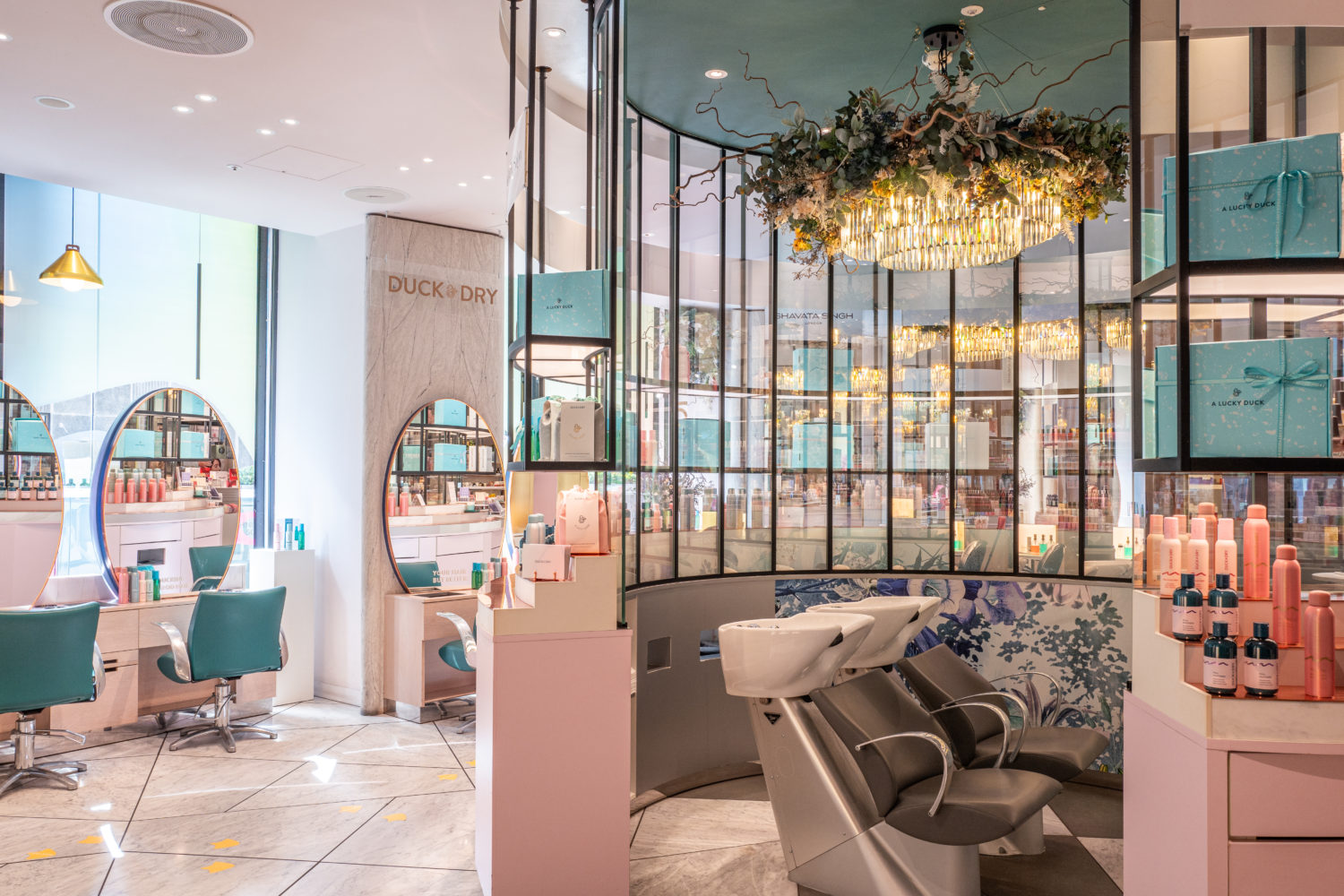 Duck & Dry is the place we go to really let our hair down…or up, if we fancy an updo! With a fancy new blow-dry bar situated inside Harvey Nichols buzzing beauty hall, now there is even more of a reason to visit. The salon is as famous for its boudoir-chic décor and golden styling egg-pods as for its award-winning styling products.
Pop in for a sleek party up-do from one of the expert stylists or why not combine your blow dry with a rejuvenating treatment or why not opt for some hair extensions? Seeing as party season is upon us. The menu offers a wide range of looks, from smooth, beach-ready waves to braids and sleek up-dos.
Duck & Dry Harvey Nichols, 109-125 Knightsbridge, London SW1X 7RJ