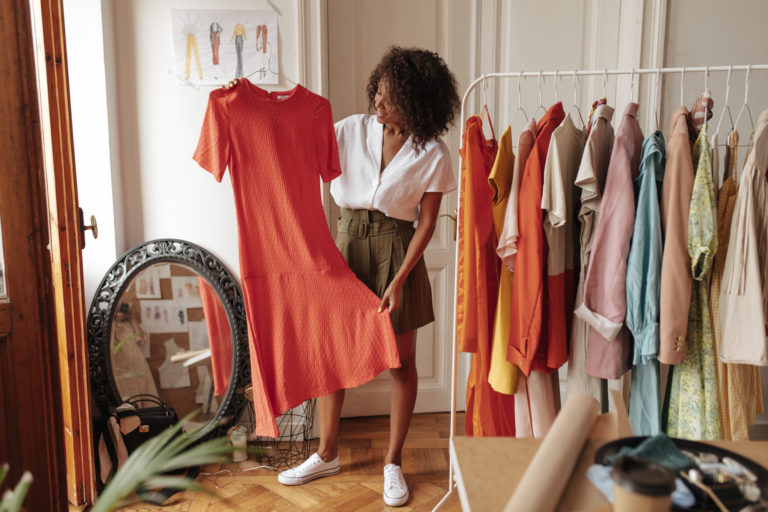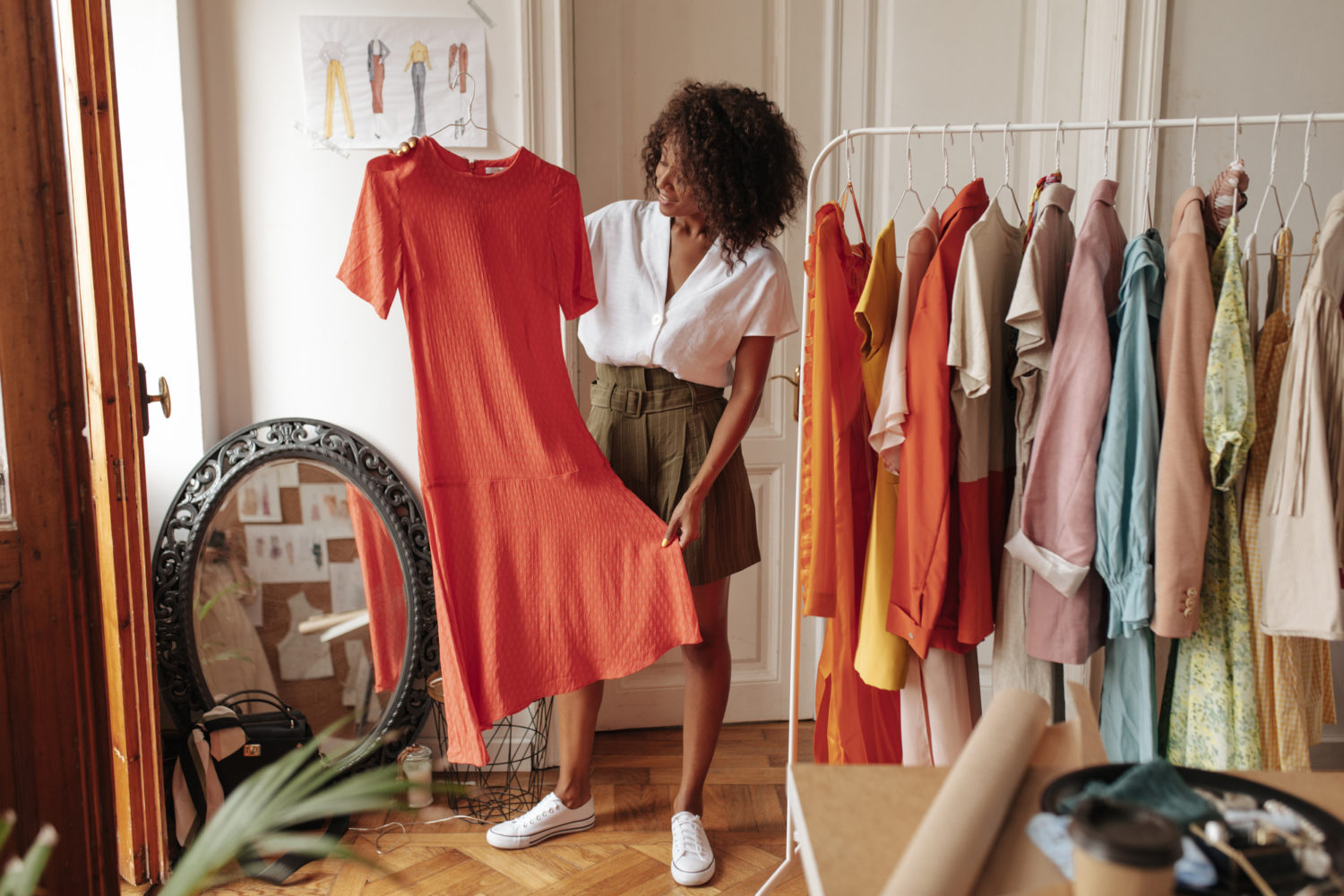 Fashion is not just about clothes, it's a way of expressing yourself. It's a visual language that speaks volumes about your personality, mood, and individuality.
And when it comes to fashion pieces that always stay in style, the long dress takes the cake. This versatile and elegant garment is essential in every stylish woman's wardrobe. From casual outings to formal events, a maxi dress can be styled in countless ways to suit any occasion.
Get ready to add some flair to your wardrobe with these 11 chic ways to wear a long dress.
Pair It With A Denim Jacket
This casual yet chic look is perfect for breezy summer days or spring afternoons. A lightweight, long dress from the Modist Mi and other stylish brands, combined with a denim jacket, adds a layer of edgy casualness. 
Opt for a fitted jacket to maintain your silhouette and avoid looking bulky. If your dress is patterned or colorful, a classic blue denim jacket will tone it down. For solid-colored dresses, try a jacket with distressed detailing.
2. Layer It Over A Turtleneck 
Pairing a long dress with a turtleneck is a perfect combination during cooler seasons. It's a modern twist on layering that ensures warmth while maintaining style. Choose a thin, fitted turtleneck to wear under your outfit to avoid excess volume. This look works best with sleeveless or spaghetti strap dresses, providing a contrast of shapes and styles.
3. Elevate With A Belt 
Wearing a belt with a floor-length dress can define your waist and structure your outfit. A broad, statement belt can provide a stark contrast and break up a monochromatic look, while a skinny belt adds a subtle touch of elegance. Try a braided or tassel belt with your long dress for a boho-chic look.
4. Accessorize With Statement Jewelry 
Another way to enhance your long dress look is with statement jewelry. An oversized necklace or chandelier earrings can draw attention and add a spark of glamour. For a minimalist dress, go bold with your jewelry. But if your dress has intricate designs or embellishments, it's better to stick with subtle pieces. Remember, the key is balance – you want your accessories to complement your dress.
5. Go Monochromatic
Embrace a monochromatic aesthetic by pairing your lengthy garb with accessories in the same color family. This look exudes sophistication and can make your outfit appear more cohesive.
Play with textures and tones to add depth to your outfit when going monochromatic. For instance, pair a silky blue long dress with a navy leather clutch and turquoise jewelry. This approach can streamline your look and add an aura of effortless style.
6. Dress It Down With Sneakers 
The contrast of a long formal dress with casual sneakers is trending. This comfortable pairing adds a youthful, playful vibe to your outfit. Keep your sneakers low-key and classic – white or black sneakers work best with almost any dress.
7. Combine It With Ankle Boots 
The beauty of fashion lies in its ability to blend the unexpected, like combining the femininity of a maxi dress with the ruggedness of a pair of boots. Matching a long dress with ankle boots results in an effortless blend of bohemian and urban chic. Leather or suede boots add a touch of edginess to a floral or floaty dress.
For a softer look, pair your outfit with lighter-colored boots. The key to nailing this style is to ensure your dress's hem doesn't hide your boots completely.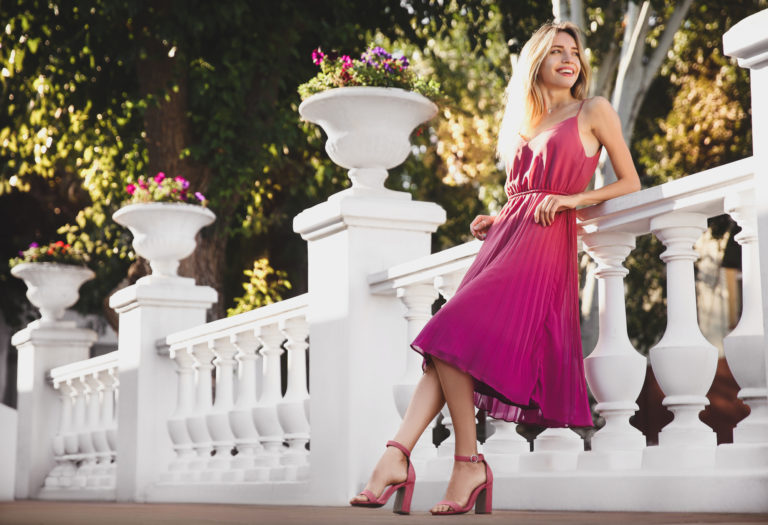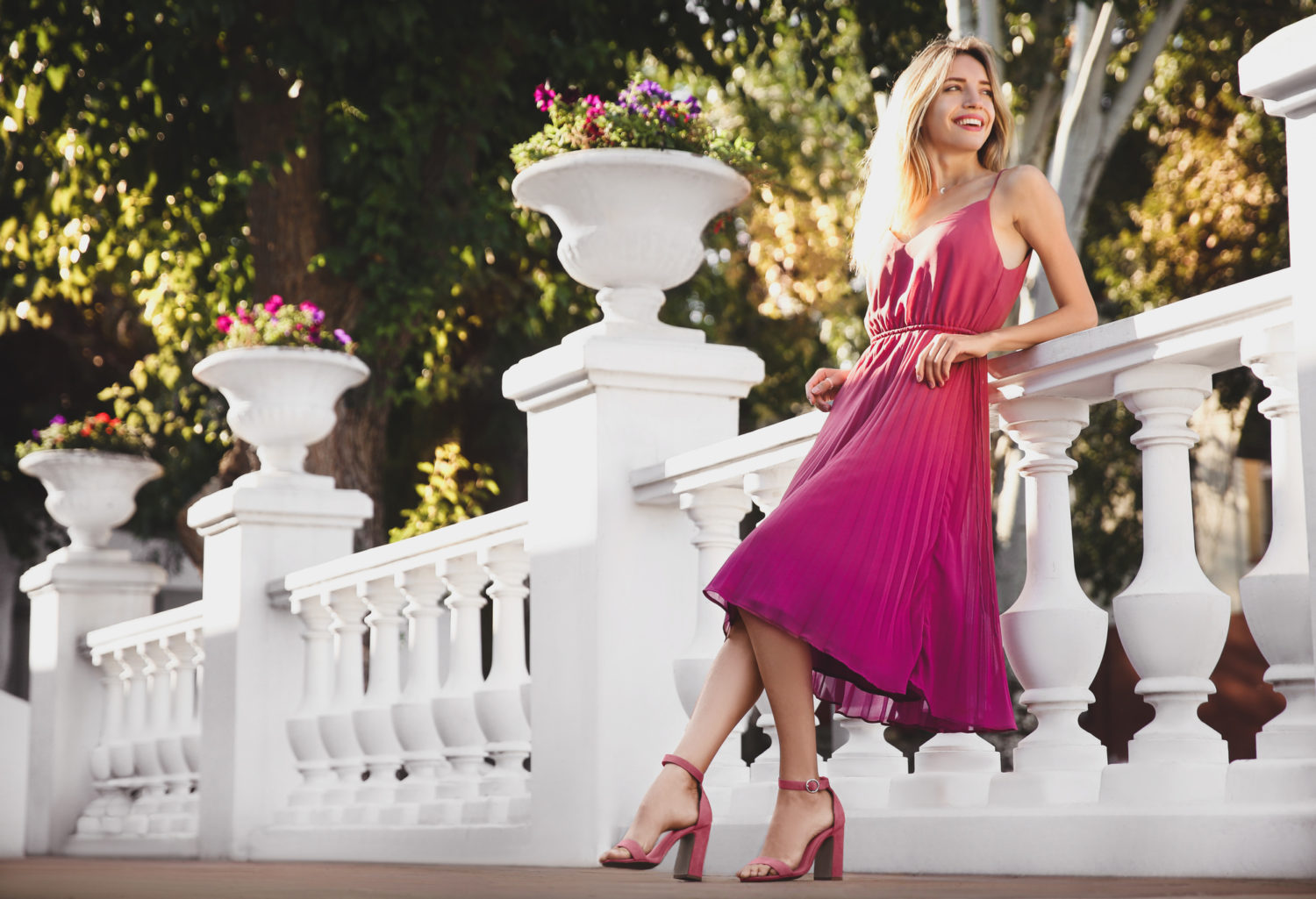 8. Style It With A Leather Jacket 
Try pairing your long dress with a leather jacket for a bolder look. It gives a sense of power and rebellion while maintaining femininity. The jacket adds a cool, biker-chic vibe to the elegance of the ensemble. Black is a classic choice, but you can experiment with other colors to make a statement.
9. Glam It Up With High Heels 
The traditional way of rocking a long dress is with a pair of high heels. Whether stilettos, pumps, or wedges, heels can elevate your look from casual to glamorous. Choose a heel color that complements your dress. One pro tip is to wear nude heels to elongate your legs, adding to the flow of the lengthy dress.
10. Add A Chic Crossbody Bag 
A chic crossbody bag paired with your long frock adds a functional yet stylish element to your look. This bag style lets you keep your hands free while ensuring your essentials are within reach. For daytime, a boho-inspired bag can add a laid-back, casual vibe. For evening events, opt for a sleek leather or embellished crossbody bag.
11. Top It Off With A Hat 
Hats and long dresses make for a timeless, classic pairing. Whether it's a wide-brimmed hat for a day at the beach or a chic beret for a winter look, it can add an extra layer of interest to your outfit. It's stylish and practical, providing shade on sunny days and warmth in colder weather.
Conclusion
A long dress is an incredibly versatile piece of clothing you can style in numerous chic ways to fit any occasion, mood, or season. You can transform a simple long dress into a statement look by incorporating various accessories, layers, and footwear.
The key is balancing your elements, ensuring each piece complements the other. With these 11 chic ways to style a long dress, you can put your unique spin on this timeless fashion staple.