Guerlain calls for action and invites friends of the house to join forces in raising awareness on bee protection for future generations.
For the occasion, Guerlain gave carte blanche to French visual artist Céline Cléron to reimagine the bottle and packaging of its star product, Abeille Royale Advanced Youth Watery Oil, and create watercolor drawings to illustrate what we can do to help save bees at home.
20% of sales* will be donated to the Guerlain for Bees Conservation Programme, including sales of the limited-edition Abeille Royale Advanced Youth Watery Oil, which has been redesigned for the occasion by the French artist Céline Cléron.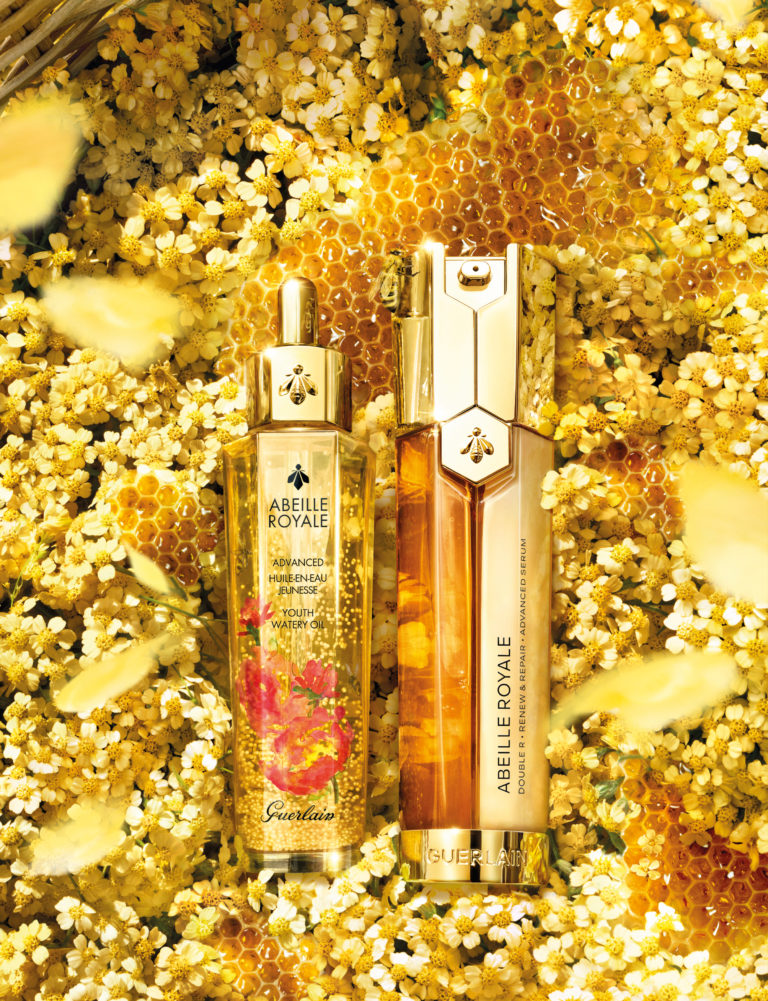 A painter, sculptor and visual artist, Céline Cléron regularly places animals at the heart of her artistic world and work.
To create the motif for the limited-edition Abeille Royale Advanced Youth Watery Oil, she was inspired by her own passion for nature. She created a large, luxuriant, and colourful watercolour drawing that represents a large field of flowers and evokes a buzzing garden. In drawing the bees, the artist depicts nature's ballet led by the bees attraction to the flower.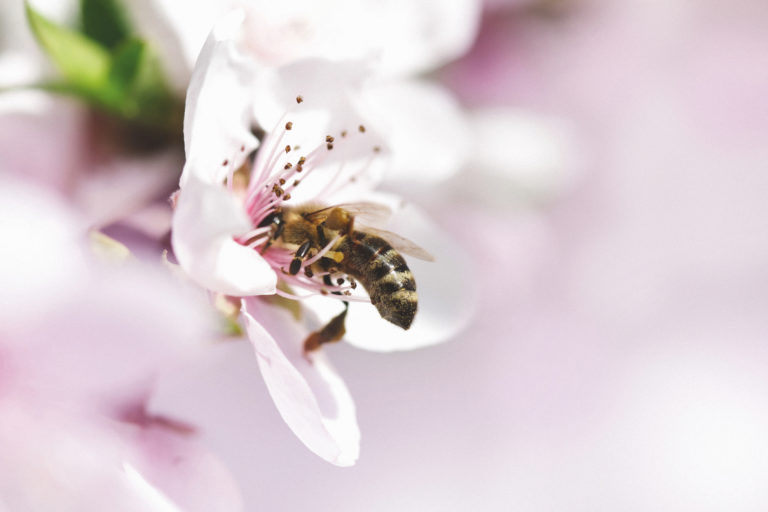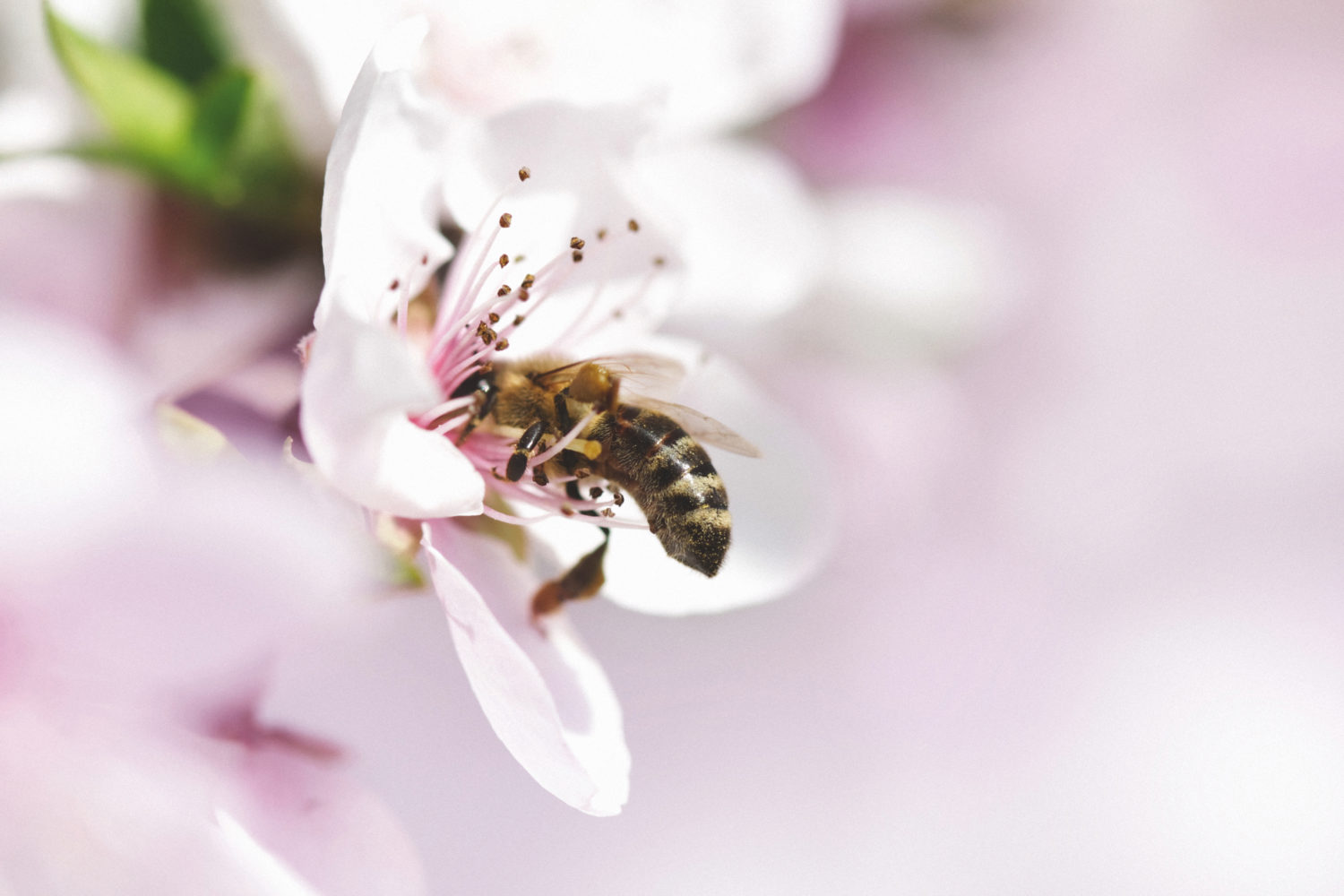 Guerlain is also inviting Friends of the House to lead Bee School sessions to raise awareness around bee protection for the youth of today – each of whom is crucial for the future.
What role do bees play in connecting all living things? Could we live without them? The answer is clear: bees play a vital role in ensuring food security and balancing natural ecosystems by providing food, habitat, and other resources for countless other species. In fact, almost 90% of wild flowering plants in the world depend on pollinators, specifically bees*.
Across the world, unsustainable agricultural practices and excessive pesticide use, climate change and extreme temperatures, habitat destruction and biodiversity erosion are radically impacting the health of bees, both wild and domestic.
Protecting the bees is only part of the way forward. It is imperative to continuously raise awareness around the importance of bee conservation in the world of both today and tomorrow. To do so, for World Bee Day, Guerlain invites friends of the House from around the world, including Angelina Jolie, Gina Alice, Karen Wazen, Blanca Suarez, Antonela Roccuzzo, and Mirei Kiritani, to get involved by leading Bee School sessions.
These Bee Schools, hosted globally in primary schools, explain the role of bees to children and teach them how to protect these precious pollinators. The initiative also seeks to raise awareness among children about the role of education and the value of transferring knowledge from one generation to the next.
After a successful pilot phase in France, Bee School went global in 2021. Nearly 6,000 children in over ten countries have been able to learn about the various issues facing bees and biodiversity conservation. After discussions, question-and-answer sessions, workshops, and games to test their knowledge, each child receives a Bee School certificate at the end of the session.
The ambitions for the programme are strong in the years ahead: by 2025, 100% of Guerlain employees will have led at least one Bee School session in the world, and 100,000 children will have participated in a Bee School session, whether at primary schools, recreational centres, or hospitals.
Limited Edition Abeille Royale Advanced Youth Water Oil
£115 50ml