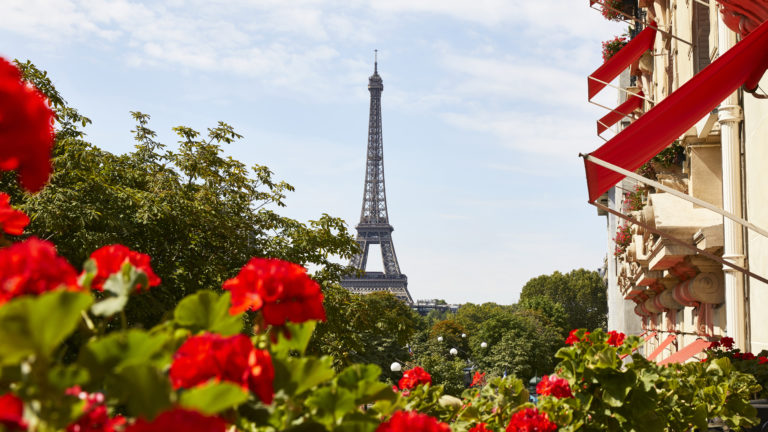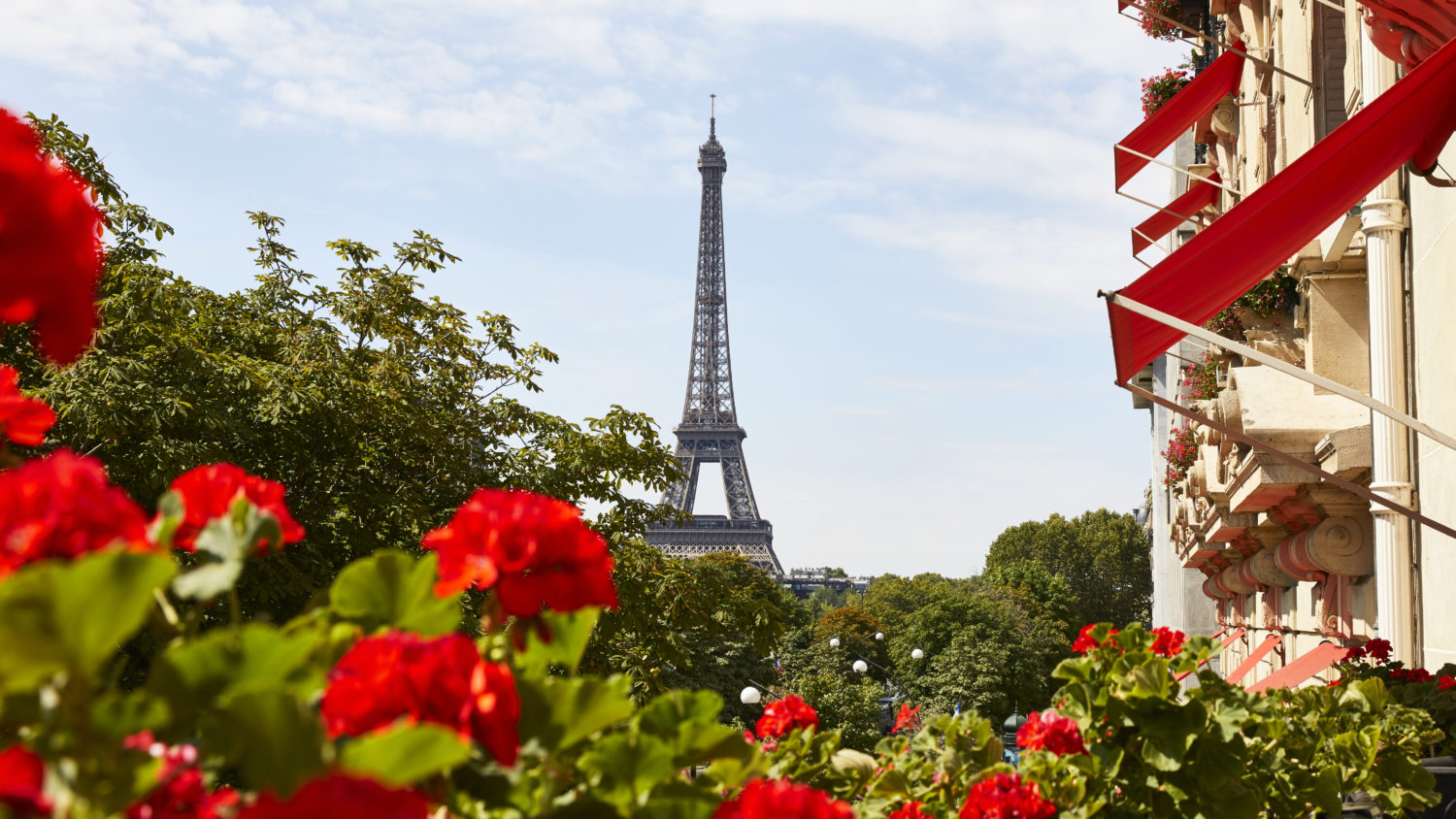 I woke up to a drizzly and dreary London with excitement flowing through me as I knew I was about to head off on an exciting 36 hour trip to the City of Lights. Paris holds a very special place in my heart as it was the first 'fashion trip' I had ever gone on after I moved to New York City to pursue my dream of working at a fashion magazine.
Every time I travel, I have the buzzing feeling of a child on Christmas Eve and even though Paris is only a two hour trip on the Eurostar this was no different. After a French-inspired, pastry-filled, breakfast and a glass of bubbles (obviously Champagne), we had arrived in Paris. Our first stop, Le Meurice.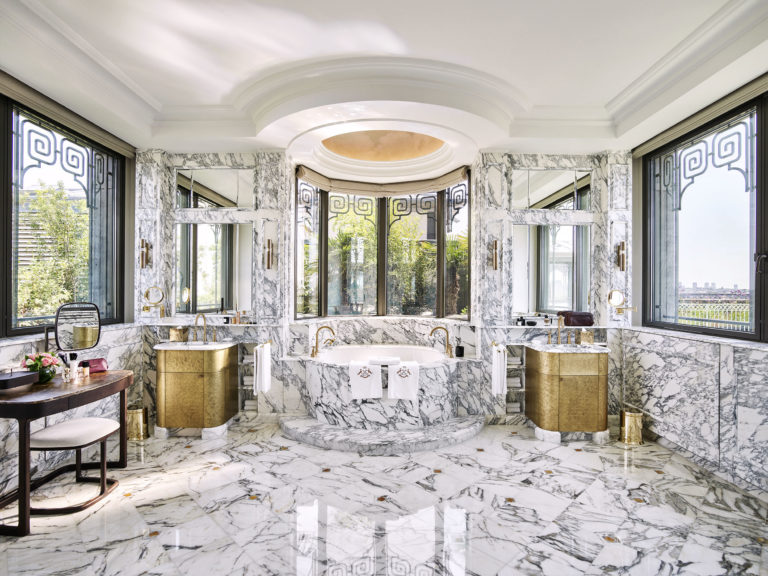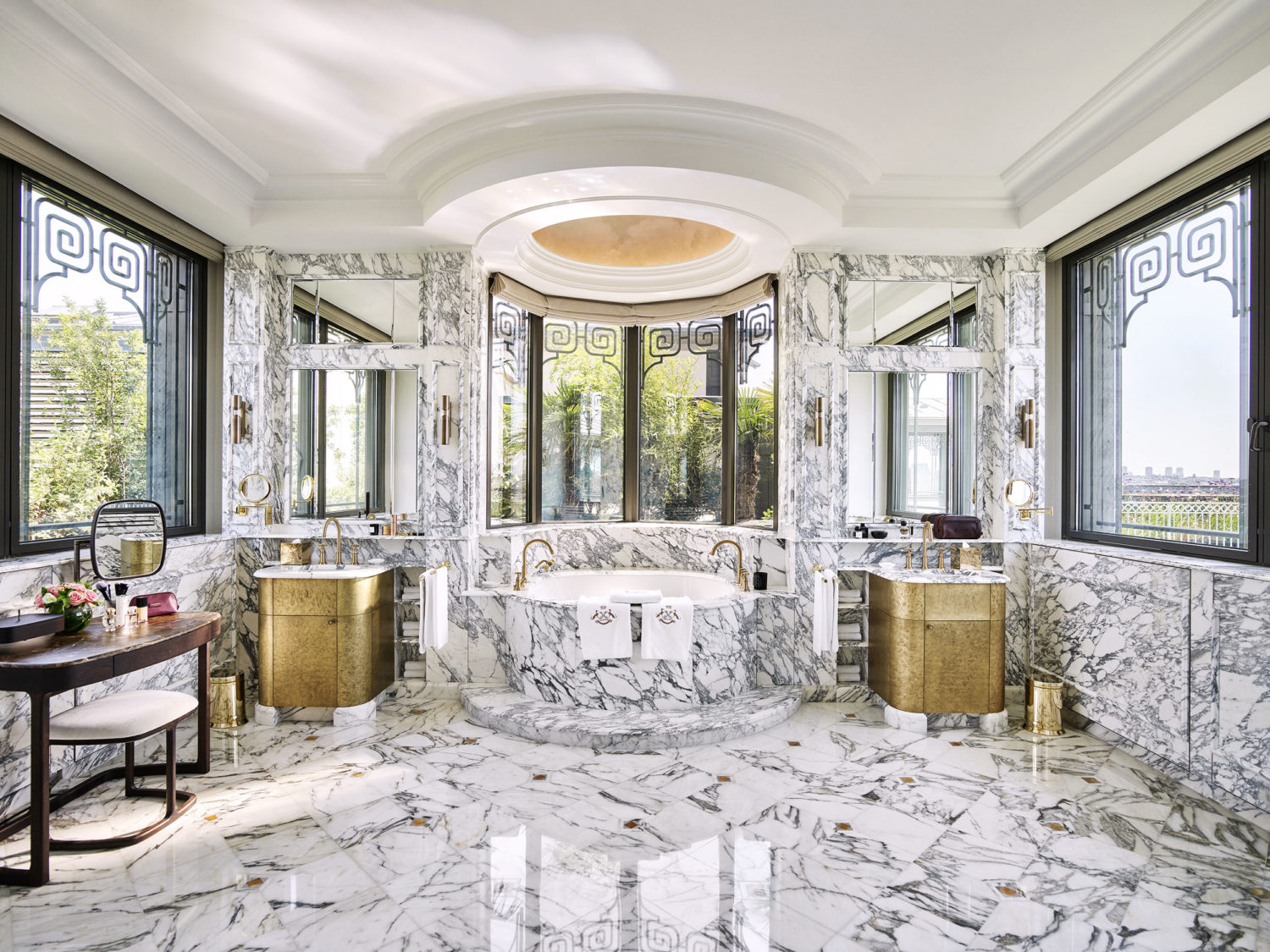 Perfectly located on the doorstep of the Tuileries Gardens stands Le Meurice, the hotel considered itself one of the first luxury hotels in the world when it opened its doors in 1815. Over the years Le Meurice has welcomed royalty, artists and A-listers alike, and even hosted Picasso's wedding dinner.
Historic grandeur oozes from the moment you step into this opulent establishment, even the air smells of luxury. Art is effortlessly infused throughout Le Meurice giving this palace hotel an elegantly eccentric feel.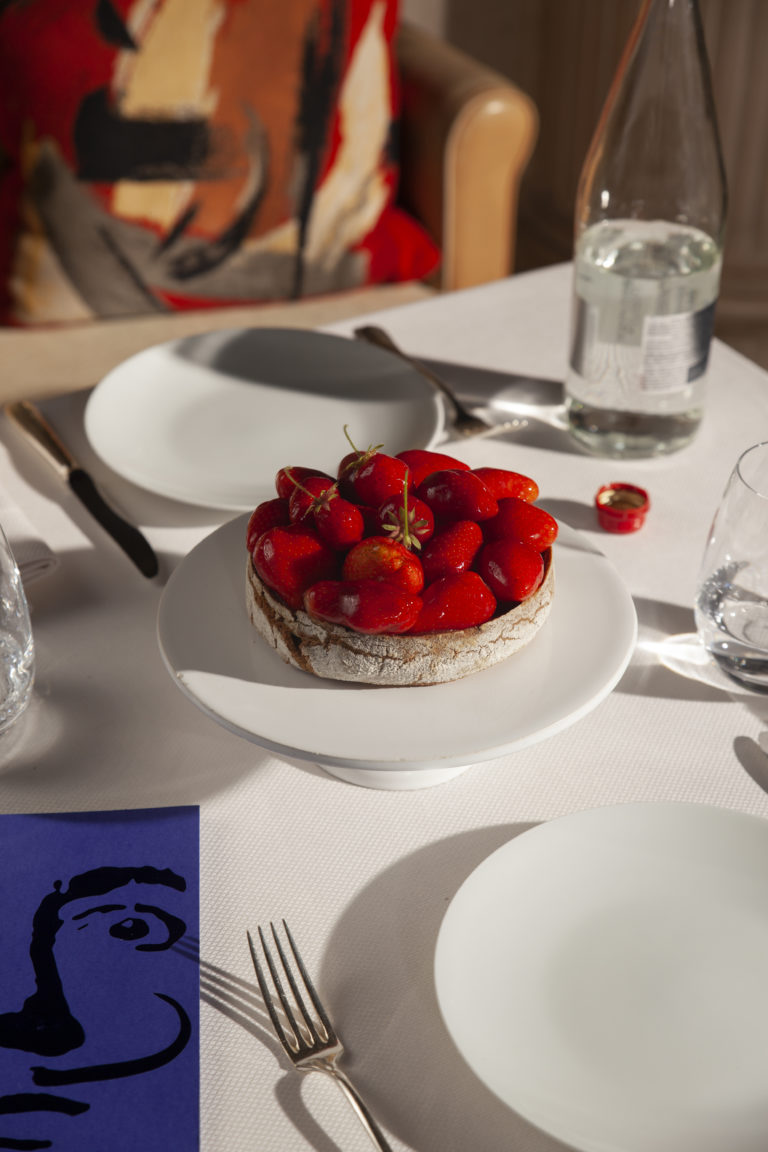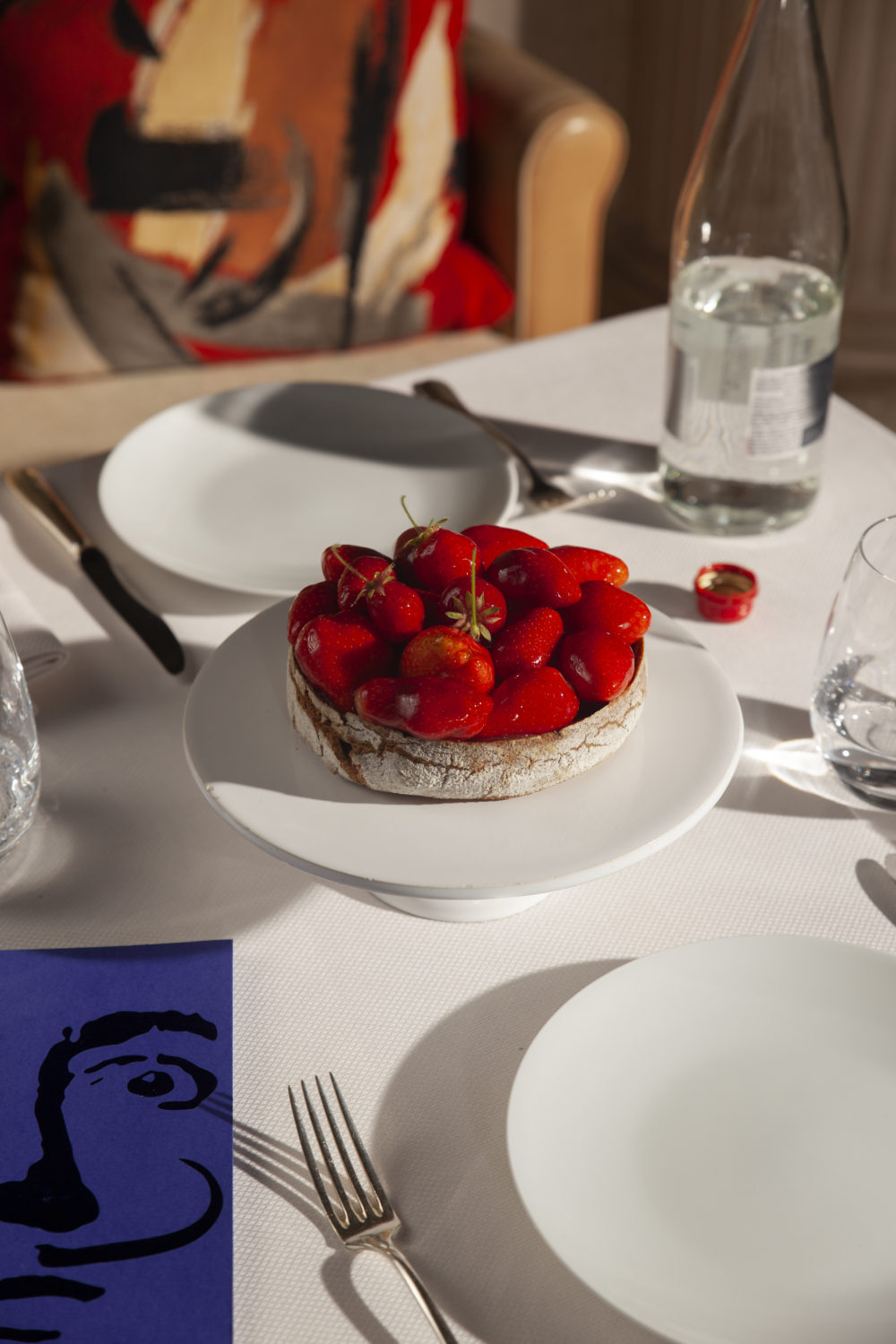 One of the hotel's claims to fame is that Salvador Dalí called Le Meurice his Parisian home for a month every year for over 30 years. The hotel decided to pay homage to the artist with the ornately decorated Restaurant Le Dalí, which is as quirky as it is opulent with no detail left unturned.
My first stop for the trip was lunch located on the ground floor at the two-Michelin starred restaurant, le Meurice Alain Ducasse, the lavish decor was inspired by the Salon de la Paix at the Château de Versailles. The dining room exudes classic elegance with chandeliers and gilded antique mirrors mixed with contemporary furniture and furnishings.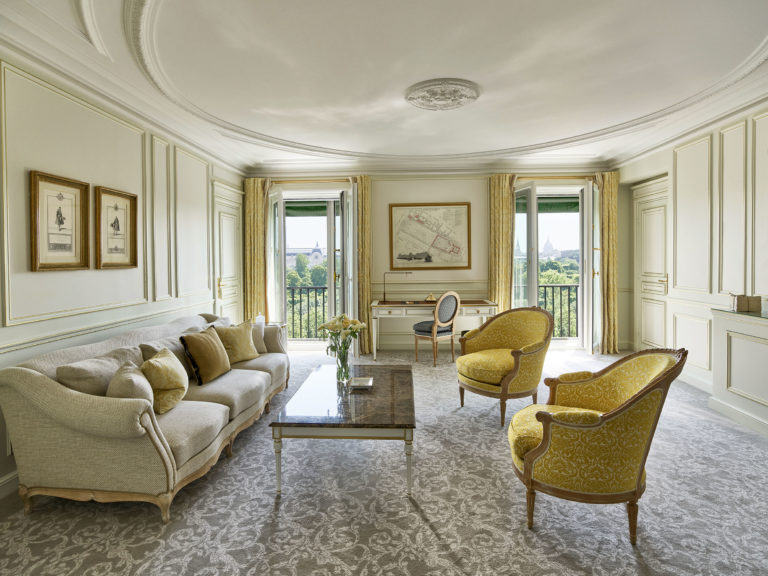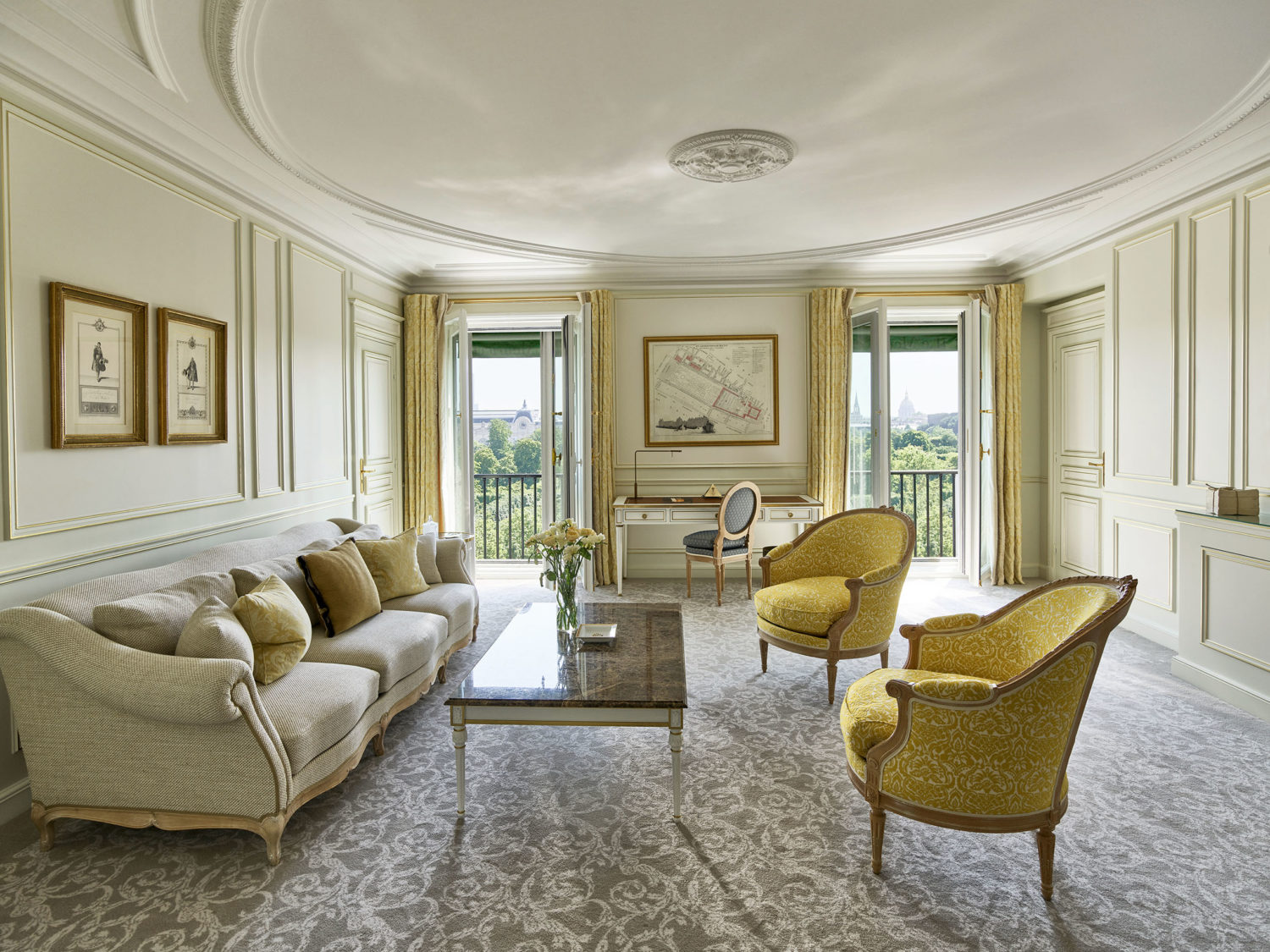 The food itself was a true work of art, Alain Ducasse and head chef, Amaury Bouhours created a menu that is constantly evolving based on seasonal availability focusing on respecting our planet and maintaining the flavour of the ingredients from farm to plate. The food itself did not disappoint, as a vegetarian, I am always dubious, especially when I travel to a country that has a diet heavily based on meat, but I left with a flavour experience that exceeded my expectations.
The fairytale magic of Le Meurice really set in once I was taken up to my spacious room where I was greeted with a bottle of Moët, fresh cut flowers and a fruit sculpture pastry from world renowned pastry chef, Cédric Grolet's patisserie at the hotel.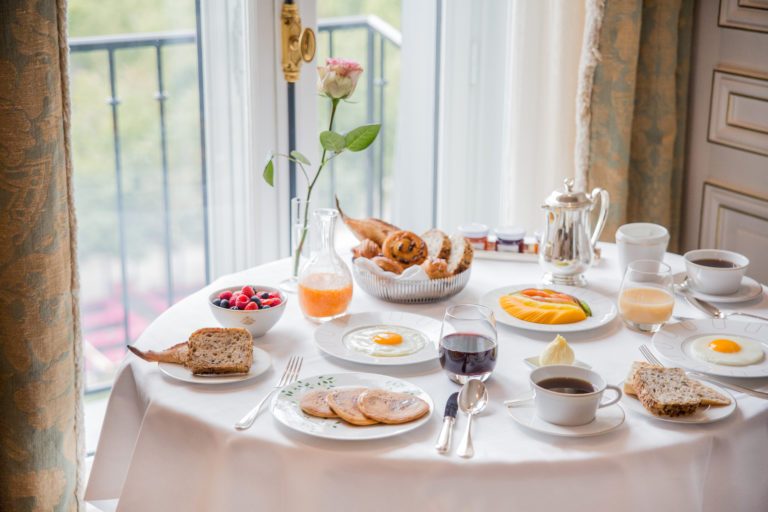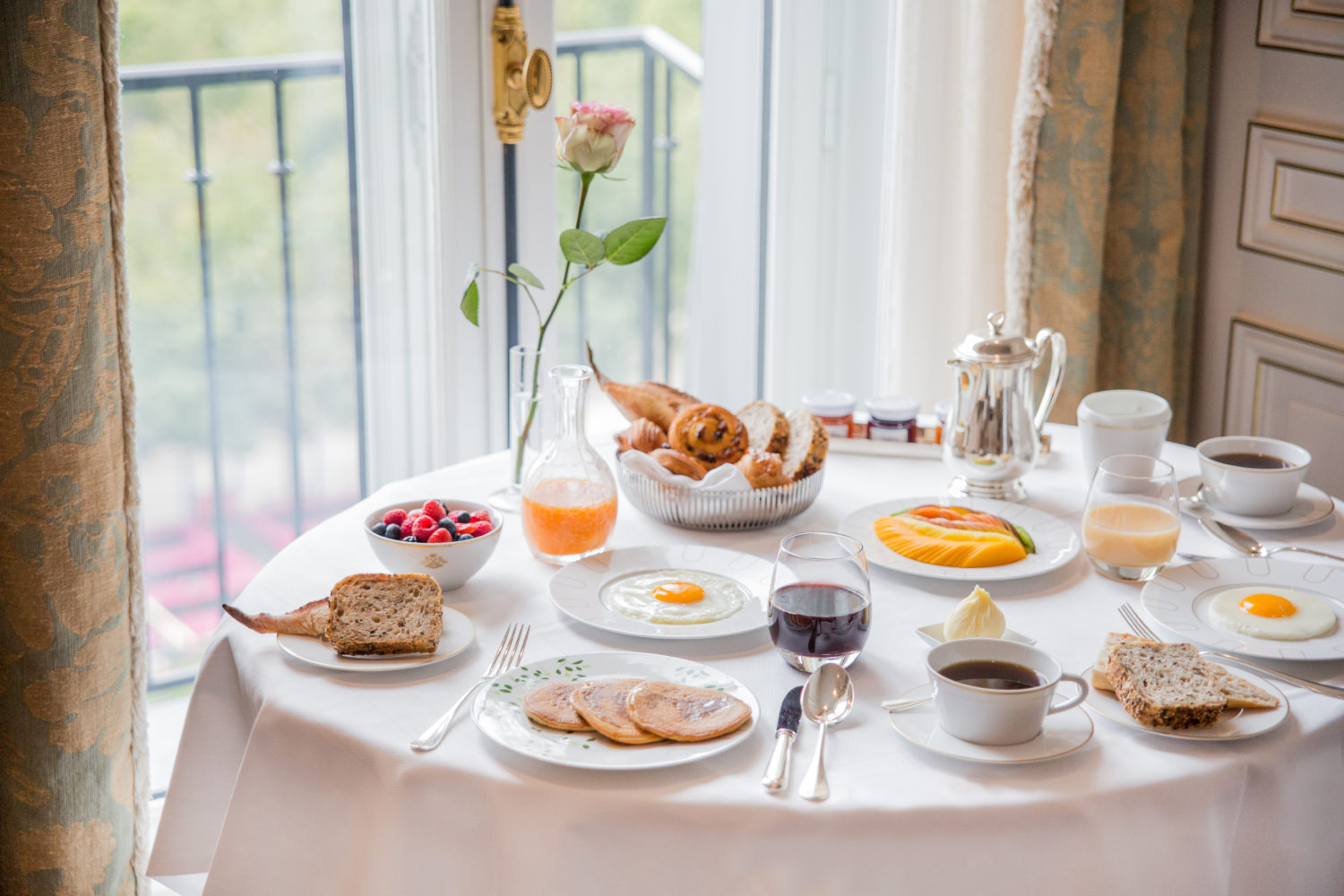 Upon entering the suite there's a long hallway leading either towards an expansive living room or to an immense amount of closet space along with a separate bedroom and office area. The room itself was adorned with grand period decor, designer fabrics and modern amenities all in shades of pastel blue, cream and gold which proved to be über relaxing and just French enough to not feel overkill.
The bathroom rivalled the square footage of my first New York City apartment, it was covered in marble and featured an extra deep bathtub with a separate wet room shower and toiletries provided by Maison Francis Kurkdjian. The most breathtaking part of the room was the panoramic city view, with floor to ceiling windows and 3 private juliet balconies, not only did my room overlook the Tuileries Gardens, but the Eiffel Tower was in full view from both the lounge and bedroom.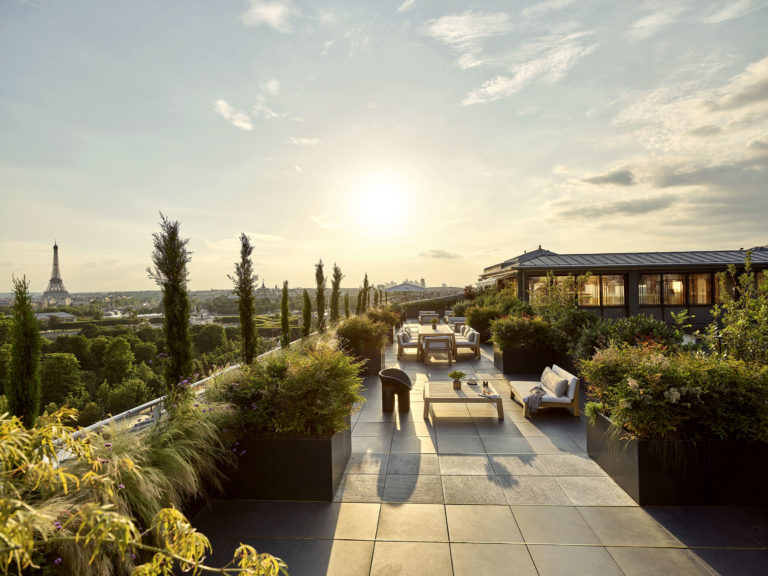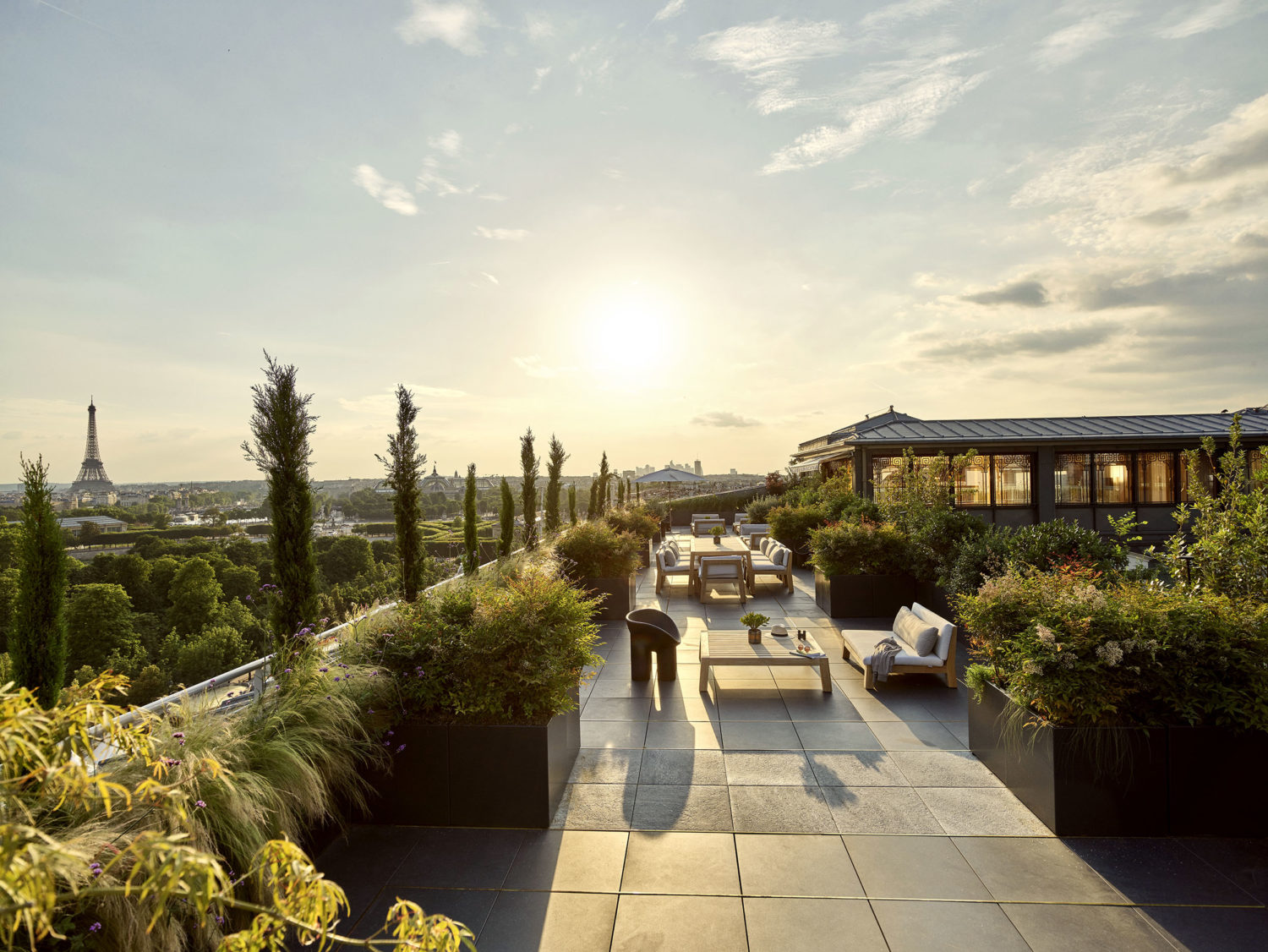 After a delicious dinner back at Restaurant le Meurice Alain Ducasse, the hand painted ceiling of an evening sky and the live jazz persuaded me to stop at Le Bar 228 for a quick nightcap before heading back to the room to catch the Eiffel Tower's dazzling light display. Like any other American tourist, I set my alarm to ensure I wouldn't miss the glittering monument and made my way back. (Could I be more Emily in Paris?!) The turndown service left bottles of water, 'sleepy' pillow spray and luxurious slippers on an embroidered mat beside the incredibly comfy, Garnier-Thiebaut linen-clad bed with pillows that were as soft as clouds, perfect for drifting into dreamland.
Breakfast is offered at the restaurants, but I opted to have in-room dining so I could enjoy the view from the suite while watching Paris slowly begin to bustle. It arrived promptly, the service at Le Meurice is unmatched as was the overall experience of the stay.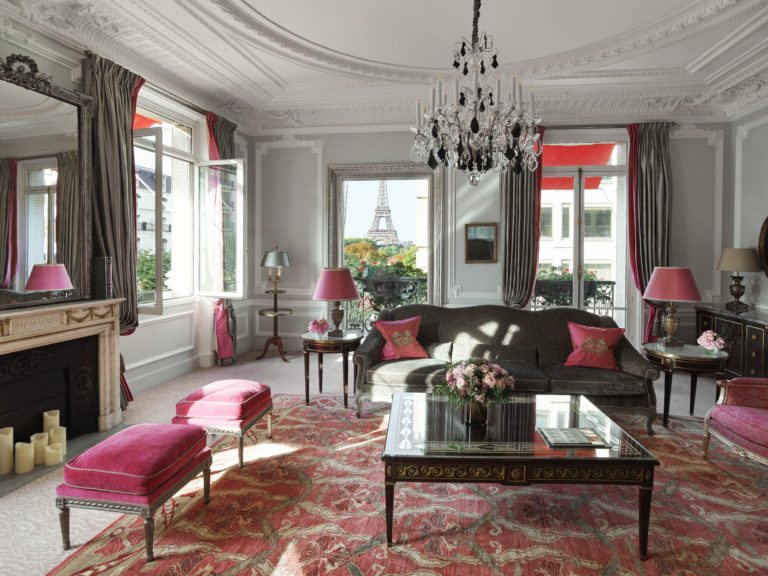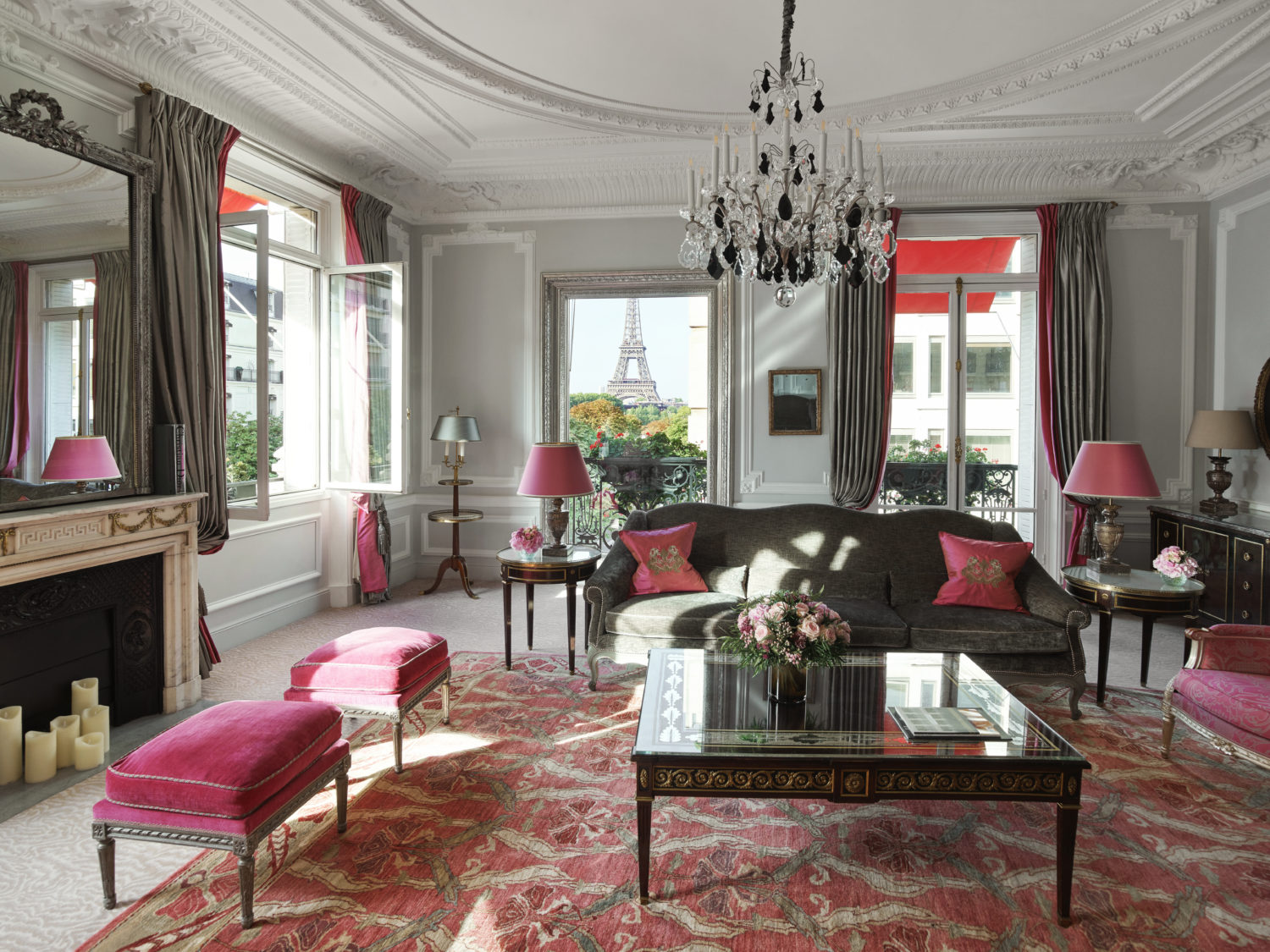 Le Meurice is a city lover's spin on Versailles which boasts a glamorous roster of royalty, the fashion crowd (yours truly now included), jet-setters and celebrities from Queen Victoria to Jay Z there is something for everyone and I feel privileged to have stayed the night where so many legends once have laid their heads.
The last stop of the trip was to Le Relais Plaza at the Hotel Plaza Athénée for lunch. Walking into Plaza Athénée feels like you're the star of your own Hollywood movie and Le Relais was no different. With an art deco design aesthetic, it oozes glamour and charm. The restaurant is a favourite of the Parisian 'it' crowd, the fashion houses nearby and since it's opening there has been a consistent flow of celebrity clientele. The newly appointed head chef, Jean Imbert, (winner of French Top Chef) rubs elbows with some of the best of them.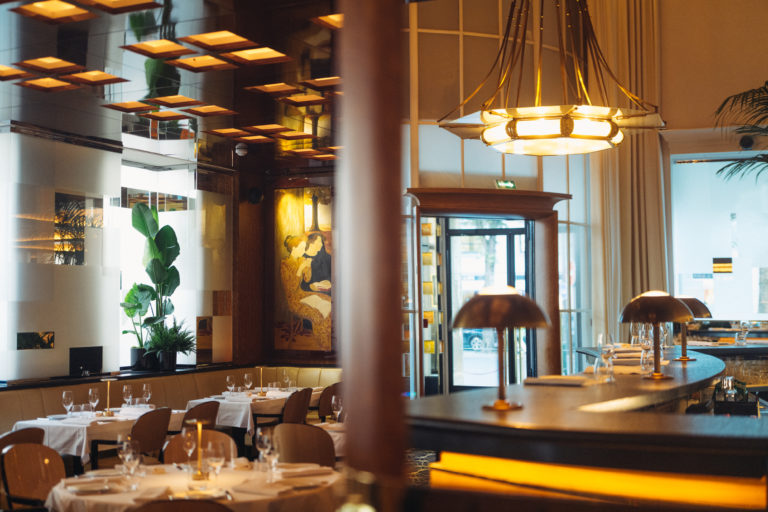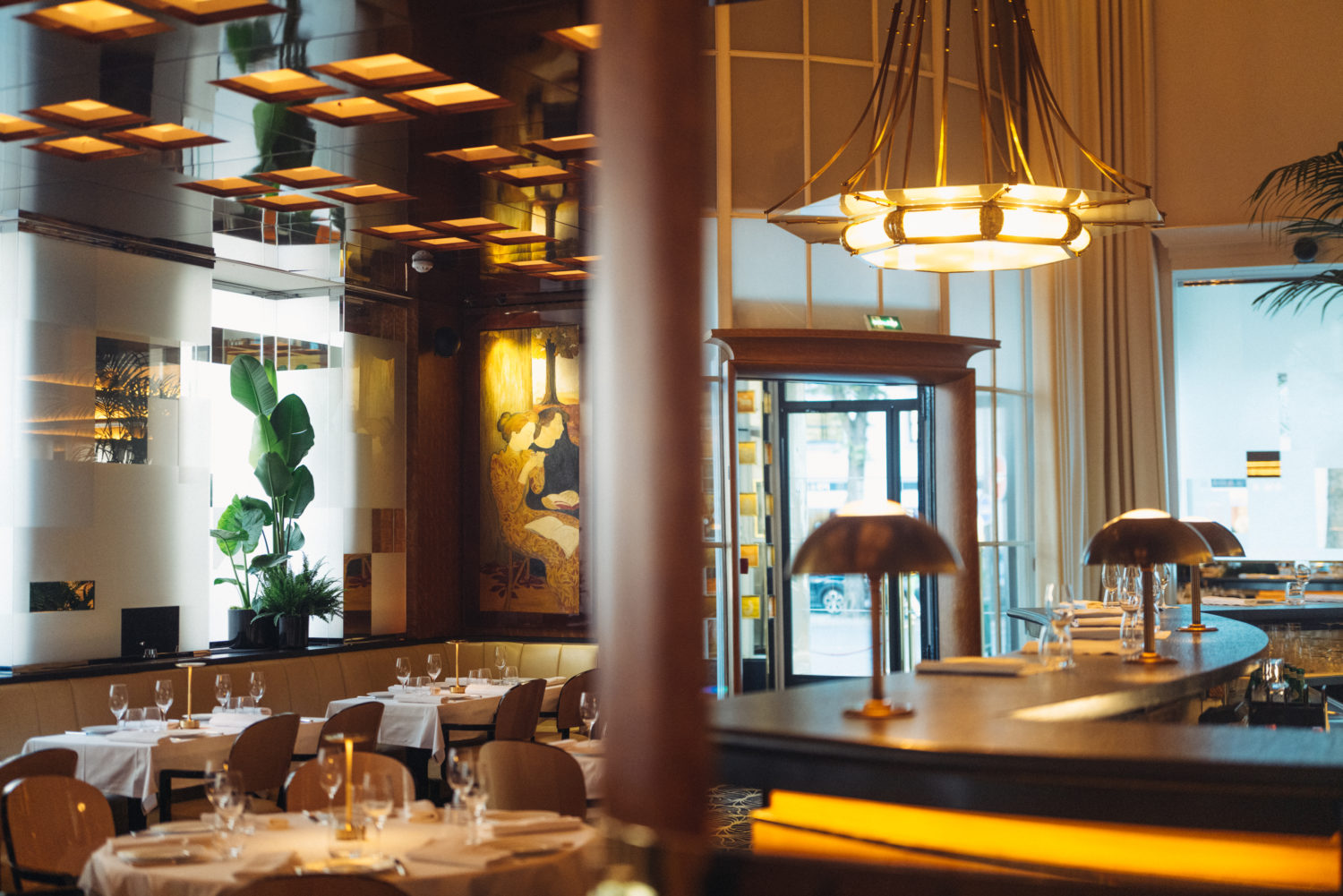 Imbert has crafted a short and confident menu which pays tribute to his grandmother's cooking, which is French country, comfort food with a modern twist. From the starter through to the dessert, I was thoroughly impressed. The next time I'm in Paris, I'll be visiting La Relais Plaza for dinner to experience the evening ambience, if the fully booked mid-week lunch was anything to go by, I'll have to make sure to secure a reservation far in advance.
As the saying goes, 'Paris is always a good idea' and if you're calling Le Meurice or Plaza Athénée home during your stay this couldn't ring more true. Until next time Paris…
Le Meurice
228 Rue de Rivoli, 75001 Paris, France
Plaza Athénée
25 Av. Montaigne, 75008 Paris, France