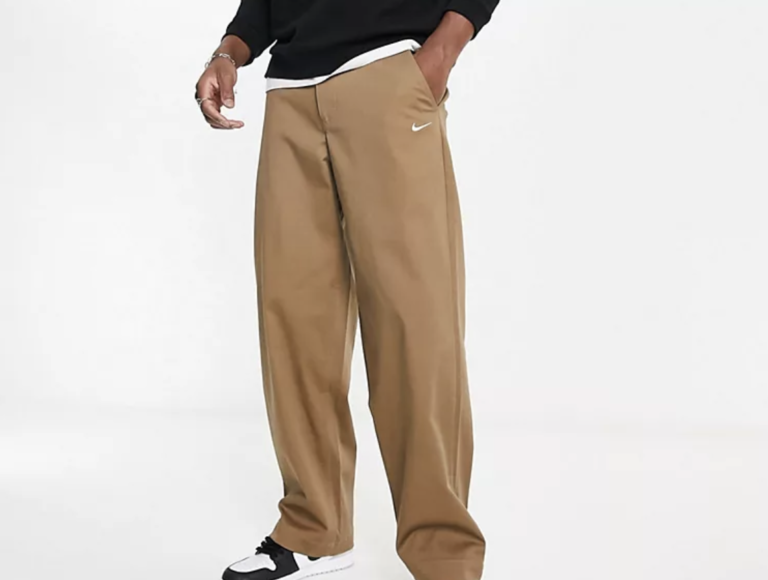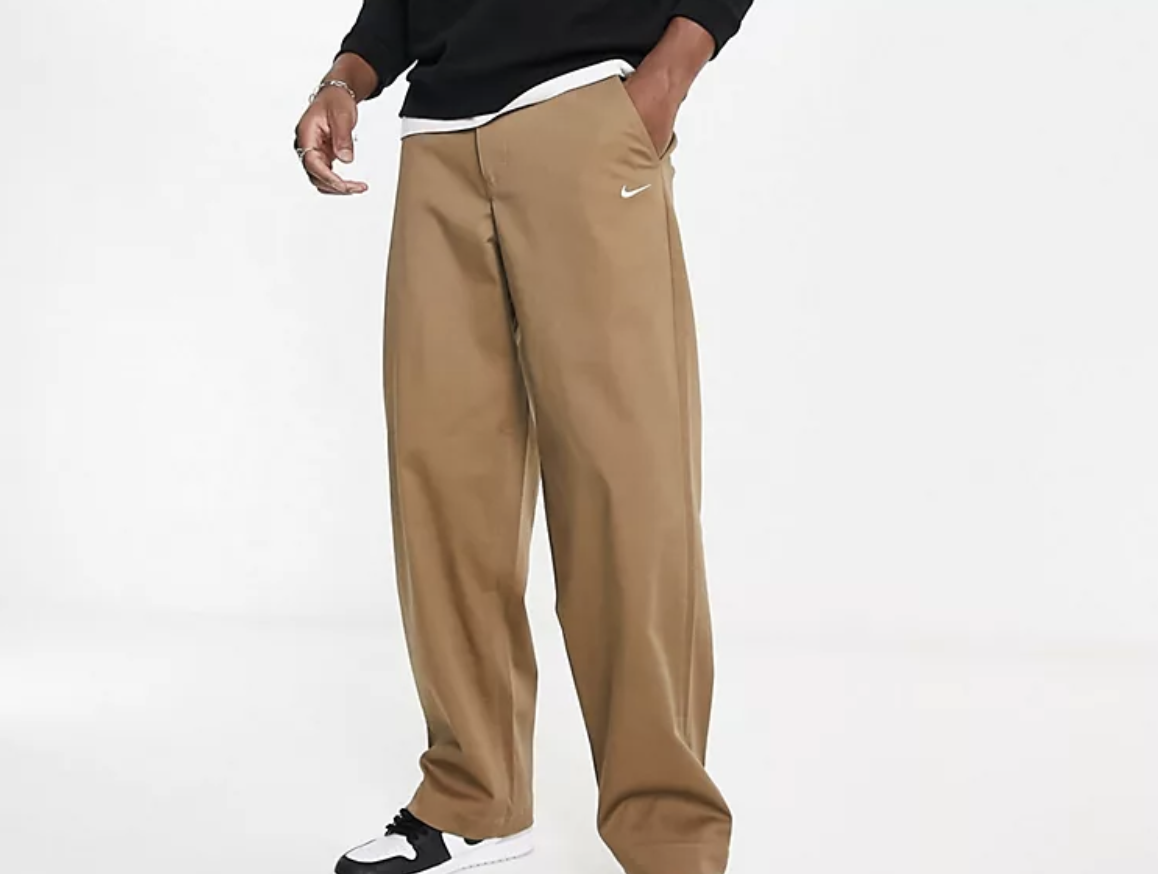 Nike, one of the most loved and worn sports brands, has recently expanded its range to include the stylish and versatile Nike chino trousers. These pants combine comfort and fashion, making them a must-have addition to any stylish man's wardrobe. If you've got your eye on these trousers and you're wondering how to style them, we're here to help you out. In this article, we'll explore four ways to rock the new Nike chino trousers and elevate your casual wardrobe. Smart, casual, summery or cozy, there's a look for any occasion and style so read along and go get your pair.
Athletic Chic
The first option is for the ones who want to keep it sporty. You'll get your trousers and combine them with a crewneck sweatshirt. We suggest a neutral-colored sweatshirt, such as black or gray, to create a sleek and sporty look that goes with the trousers. Complete the look with a pair of fresh white sneakers for a cool and effortless vibe. This outfit is perfect for running errands, grabbing coffee with friends, or simply lounging in style.
Smart Casual Vibes
Want to dress up your Nike chino trousers for a smart casual occasion? Pair them with a plain button-up shirt in a complementary color, or choose a pattern for a more bold look. Customize this look to any season by adding an Aran sweater as the ones offered by Shamrockgift on top, a jacket or any other layer. Accessorize with a leather belt to pull the outfit together and choose a pair of oxford shoes to complete the sophisticated look. Whether it's a dinner date or a semi-formal event, this look gives you the right balance between style and comfort.
Street Style
Now for the super popular street style men out there, all you have to do is combine your Nike chino trousers with a graphic tee or a statement hoodie. The key element is to go for bold prints, vibrant colors, or unique designs for that fashion statement. Layer the tee or hoodie with a denim jacket or a bomber jacket to make it a winter outfit. Finish off the look with your favorite sneakers or chunky boots for a more edgy outfit.
Summer Ready
The last look we're suggesting is a simple and breathable one, perfect for summer. Embrace the warm weather by pairing your Nike chino trousers with a lightweight and breathable shirt. We suggest a shirt in a light pastel shade or a relaxed pattern to complement the chinos. A short sleeve shirt with a more loose fit works best and if you want to make it more stylish, keep the first 2 or 3 buttons unbuttoned. This outfit is ideal for beachside walks, picnics, or any summer adventure that calls for style and comfort.