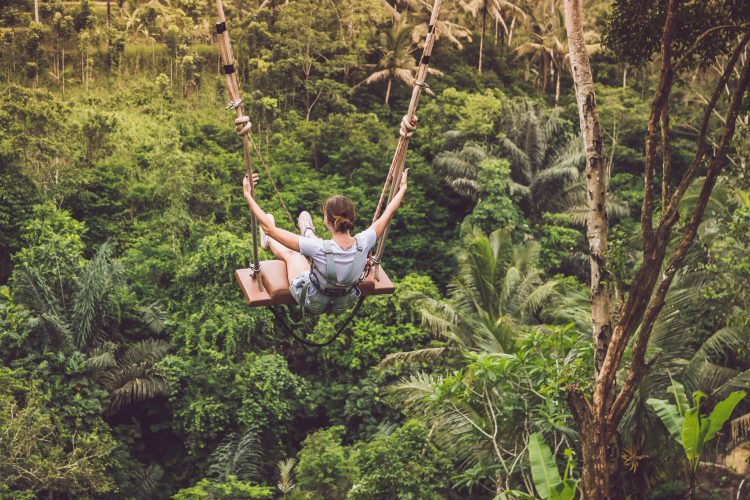 If you're a thrillseeking traveler or an adrenaline junkie, you might not be satisfied with a regular beach destination or resort holiday.
You need somewhere that's going to give you a proper buzz; satisfy those thrill-seeking urges and give you a real adventure.
Thankfully, there are some incredible destinations out there that will give you the ultimate adrenaline rush: read on for five of the best destinations for thrillseeker travelers.
1. Las Vegas, USA
Las Vegas is the ultimate destination for thrillseekers looking for something a bit different from your usual adrenaline-inducing extreme sports. Instead, Vegas offers all sorts of in the form of unique thrills that'll get your heart racing.
Of course, Vegas is famous most of all for its glitz, glamor, and games. This city is the mecca of gambling — full of the best casinos in the world. Whether you want to try your hand at blackjack or poker, spend time celebrity-spotting in lavish hotel casinos, or just want a go on the slots, Vegas is the place for you. Check out this casino lover's guide to Las Vegas for the full lowdown of gambling hotspots.
If you want a break from the seductive lights of The Strip and the sounds of the slot machines, then there's plenty of other extra-curricular activities to choose from. For the adrenaline junkie, there are plenty of thrill-rides and rollercoasters to keep you entertained. Want a real buzz? Head to the Stratosphere tower for the SkyJump — where you can leap 855 feet from the 108th floor.
Venture further afield for mountain-biking or off-road racing around the canyons in the hot desert sun, skydive or even learn to fly a plane. The perfect destination for thrill-seekers.
2. Machu Picchu, Peru
There's a reason that Machu Picchu is on many a traveler's bucket list. This ancient Incan site is perched mysteriously on top of a luscious green mountain, shrouded in mist and surrounded by steep, dramatic peaks.
If tottering around mountain tops, sheer drops, and cliff edges on precarious pathways with no safety barriers isn't enough of a thrill for you, then there is plenty else to get involved with on your way to the sacred site.
Follow the Inca Trail on an intense but exhilarating four-day trek through the mountains to follow the original steps of the Incas and catch the sunrise over Machu Picchu.
For the adrenaline junkies among you wanting even more, then the Jungle Trek is for you. This four-day journey to Machu Picchu features plenty to get your heart pumping— from mountain biking, white water rafting, zip-lining to a trek through the high-altitude jungle.
3. Cape Town, South Africa
South Africa is an amazing destination for thrillseeker travelers, and the vibrant city of Cape Town is positioned perfectly to take full advantage of the adventures to be had both on land and sea.
You've probably already heard of cage-diving with sharks, right? Well, Cape Town is the original home of this adrenaline-inducing activity — with waters that are home to the highest population of great white sharks in the world. Clamber into a steel cage and descend into the water with these beautiful beasts. Alternatively, you can snorkel with seals or surf the waves.
On land, things get even wilder; safari tours will get you up close and personal to some of the world's most dangerous and magnificent wildlife.
Extreme sports are a-plenty too, with paragliding, quad-biking, and mountaineering available — not to mention abseiling down Table Mountain.
If you're after a more chilled trip, or have a less adrenaline-seeking traveling companion, check out this Cape Town itinerary.
4. Queenstown, New Zealand
Heralded by some as the adventure capital of the world, Queenstown in New Zealand is definitely a pitstop you will want to make if you're seeking thrills and adventure.
Whether you want to throw yourself out of a plane over the mountains and lakes around Queenstown, Bungy jump from all sorts of ridiculously high places, hang-glide through the majestic mountains, or take the world's steepest zipwire, the Kiwis have got you covered.
And if heights aren't your bag, then challenge yourself to some white-water rafting, mountain-biking or take a Lord of the Rings Jeep tour.
5. Kathmandu, Nepal
If dizzying heights are the kind of thrill you seek, then there should be one destination at the top of your list: Kathmandu.
Hidden in the Himalayan mountains, this small ancient city provides access to millions of different treks and outdoor adventures in a mountain range of jagged giants — snowcapped and stunning.
Of course, most people arrive interested in only one thing: the majestic Mount Everest. If you haven't already planned a climb to the top of Earth's highest point (or you're not fit enough), then it's still doable to get to Base Camp — a stunning trek in its own right.
These are five of the best destinations for thrill-seeker travelers— and some of the awesome activities you can take part in. The only question now is which one will you go to first?!