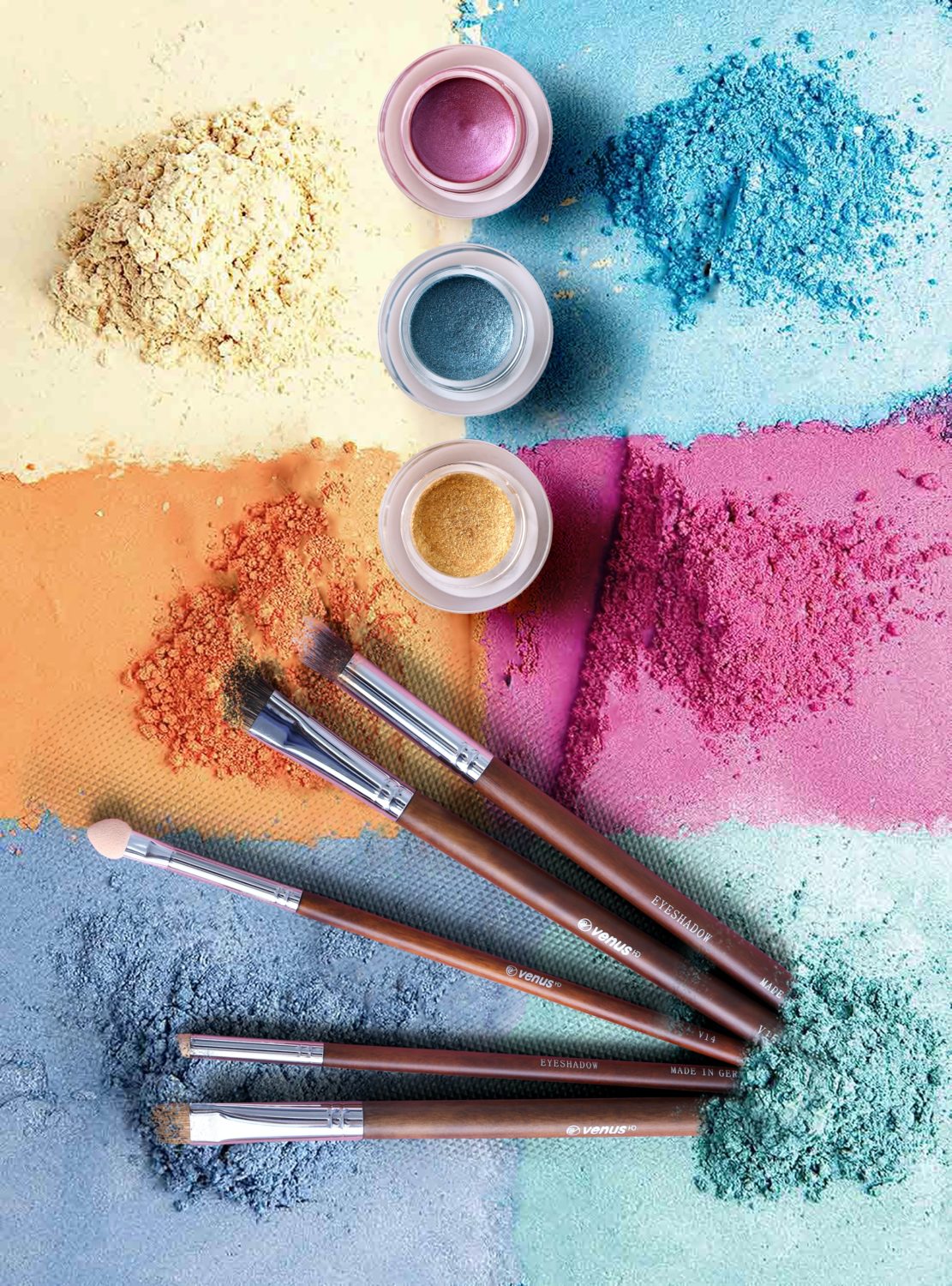 Makeup is a complex craft that takes real skill to master as it takes a lot of practice. But like everything else, practicing it makes you better, and eventually you'll achieve your perfect makeup look.
Celebrities and their beauty artists have long been the inspiration for makeup styles. They have access to all the newest cosmetic products and can create a multitude of different looks in a snap.
However, finding the right style for you when you're not working with the experts can be difficult. Luckily, we have compiled our favorite tips from celebrity beauty artists that are sure to help you transform your look, look flawless, and give you the feel of your favorite star every single day.
Tip #1: Moisturize and Stay Hydrated!
"Keeping your skin hydrated allows you to apply your foundation evenly and helps it last all day long." – Laura Geller, Celebrity Makeup Artist.
One of the best ways to make your makeup last all day is to have clean, hydrated skin. The secret to having great skin is to drink plenty of water. In addition, let your skin breathe by taking off all makeup and cleansing your face every night before bed.
Skip heavy serums or creams and instead opt for a lightweight lotion or oil that won't block your pores during sleep. "Moisturize! Moisturize! Moisturize!" says celebrity makeup artist Fiona Stiles. "I like hydrating moisturizers because it preps the skin for maximum coverage and long wear."
Tip #2: Prep Your Face Before Putting on Foundation.
Prepping your skin helps your makeup last the whole day. Get Hollywood-ready with a tinted moisturizer. Start by applying a sunscreen that is at least SPF 15. Then use an oil-free tinted moisturizer (make sure it's creamy, not matte) that matches your skin tone exactly how you would like. Go in with a concealer slightly lighter than your natural skin tone and apply using short strokes for maximum coverage. Finish off with some radiance or highlighting cream on top, then set everything with a translucent powder.
Tip #3: When in Doubt, Less is More.
"Don't overdo it on the eyeshadow!" says celebrity makeup artist Gina Brooke. "The most common mistake people make when doing their own makeup is applying too much eye shadow color." If you're prone to smudging your eyeliner, draw the liner only from the lash line to the crease. Use a clean angled brush, begin at the lash line and pull up along the entire upper lid – including under the lashes. Doing so will give you the beautiful lift to your eyes that you deserve.
Tip #4: Keep it Fresh.
Avoid wearing makeup for longer than four hours. You know when you get off a plane after traveling, and you're kind of sweaty? That's what happens when your makeup stays on too long. When your skin has moisturizer on it, especially in hot temperatures, natural oils and bacteria can build up on your face over time. This will cause you to break out or have an oily T-zone (forehead, nose, chin) at the end of the day.
If you do find yourself with a bit of residual shine after four hours or so, don't use an oil-based makeup remover (oils will clog your pores). Instead, try a gentle cleanser with witch hazel in it. Simply wipe away the excess dirt and bacteria that are causing your problem areas to become shiny and reapply your makeup for fresher results.
Tip #5: Invest in High-quality Makeup Brushes.
Everyone has heard about how the best makeup brushes can make a huge difference to your look, but very few people actually take the time to buy them. If you do not want to purchase the very expensive brushes, opt for brushes made of synthetic fibers. Synthetic brushes are just as good at blending and applying color as those made with animal hair. Though these brushes are costly upfront, they last much longer than their "cheaper" counterparts, and that adds up to some serious savings over time!
Conclusion
The idea behind these makeup tips is to make a woman glamorous and beautiful, while also feeling like herself. Whether you're attending a red carpet event or just want to look your best every day, these tips can help you get there. Remember that practice makes perfect. There is no magic recipe when it comes to makeup. These tips are a good starting point and if you'd like to learn more about fashion brands and connect with celebrity beauty artists, check out Moda Database.