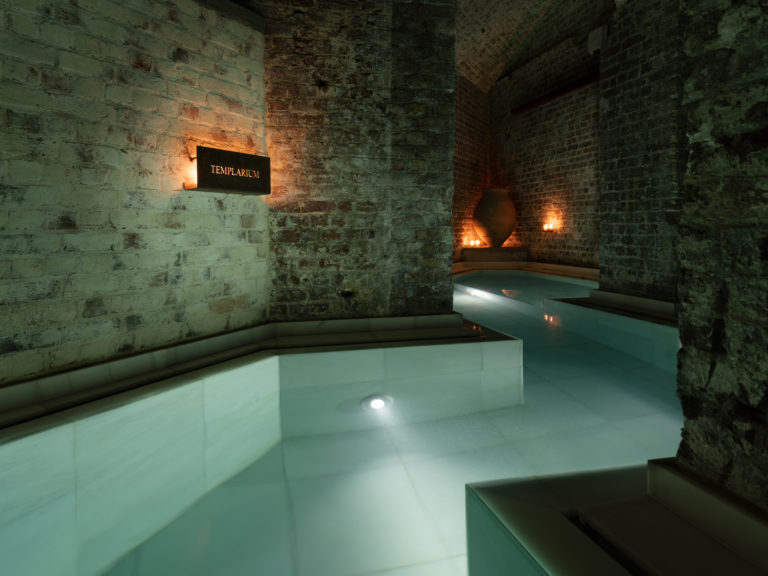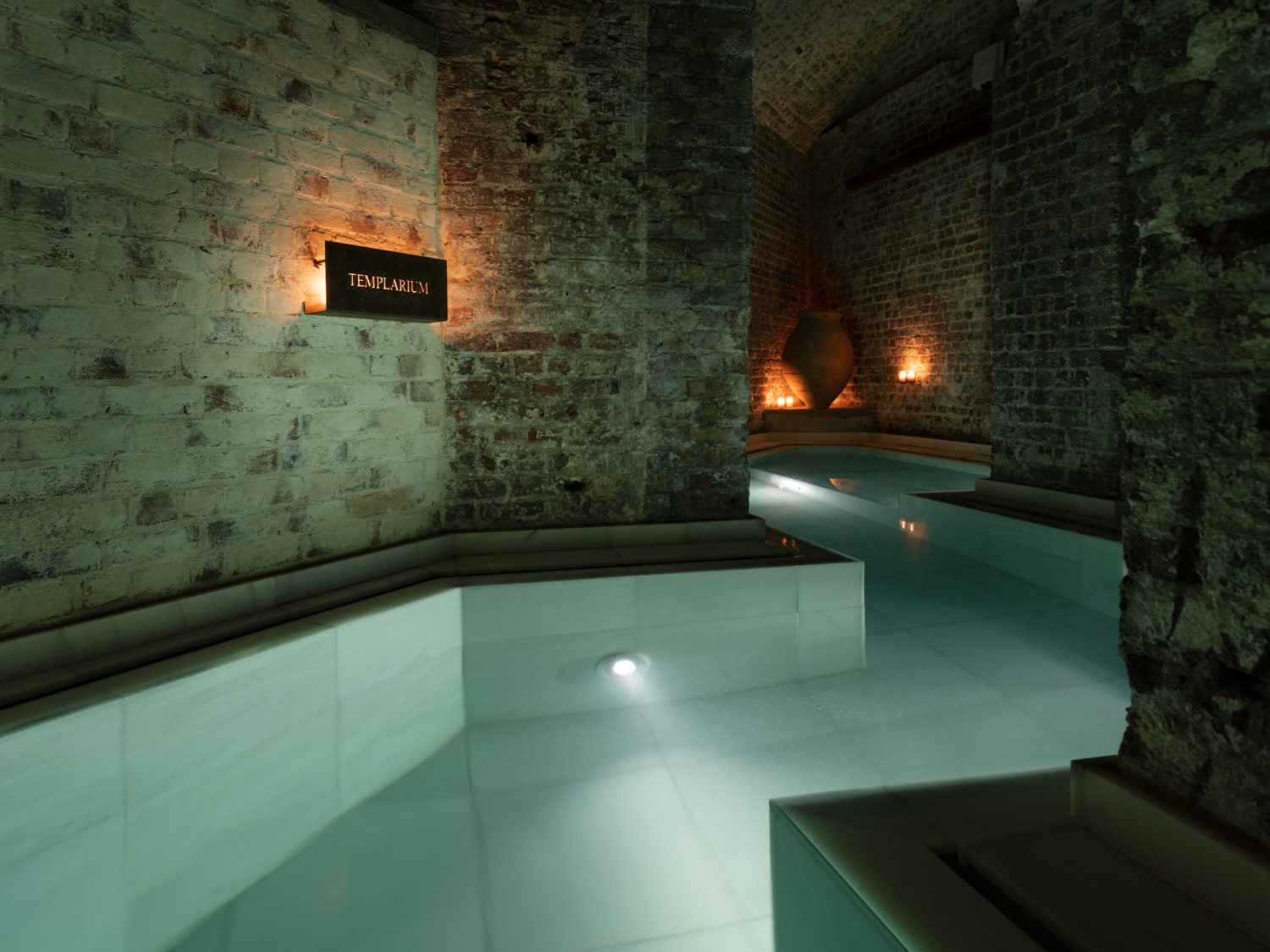 With baths all over the world, from New York and Chicago to Copenhagen and Barcelona, AIRE is bringing the art of the ancient bath to a new generation. London is the latest city to welcome AIRE and it certainly won't be the last with rumours of Toronto and various other cities opening soon. AIRE London is situated on historic Robert Street, in a beautiful 18th century townhouse where author J.M.Barrie called home and subsequently wrote the iconic story of Peter Pan.
AIRE offers an experience like no other, where you are transported to a candle-lit temple where the scent of orange blossom fills the air. AIRE seduces all of your senses and is dedicated to complete relaxation of your mind, body and soul. It is a place where the outside world melts away and time ceases to exist. AIRE is all soul, a place with flawless service where you immerse yourself entirely into a journey of sensations.
Inspired by ancient civilizations' bathing traditions, AIRE offers an array of experiences. The signature Ancient Bath Experience includes a tour of various thermal baths, Caladarium (Hot Bath 40ºC), Frigidarium (Cold Bath 14ºC and Ice Bath 10ºC), Tepidarium (Warm Bath 36ºC), Balneum (Bath of Thousand Jets), Vaporium (Steam Room with Aromatherapy) and our personal favourite the hypnotic Flotarium (Salt water Bath).
@aireancientbaths_uk
beaire.com
2-3 Robert St, London WC2N 6BH