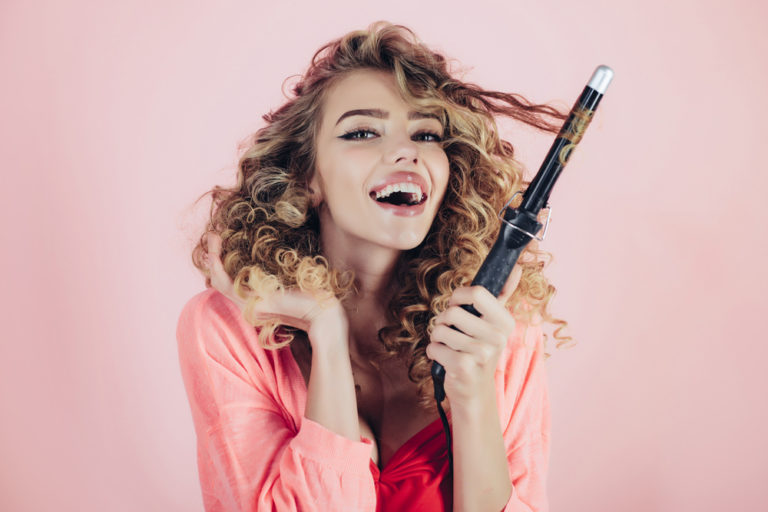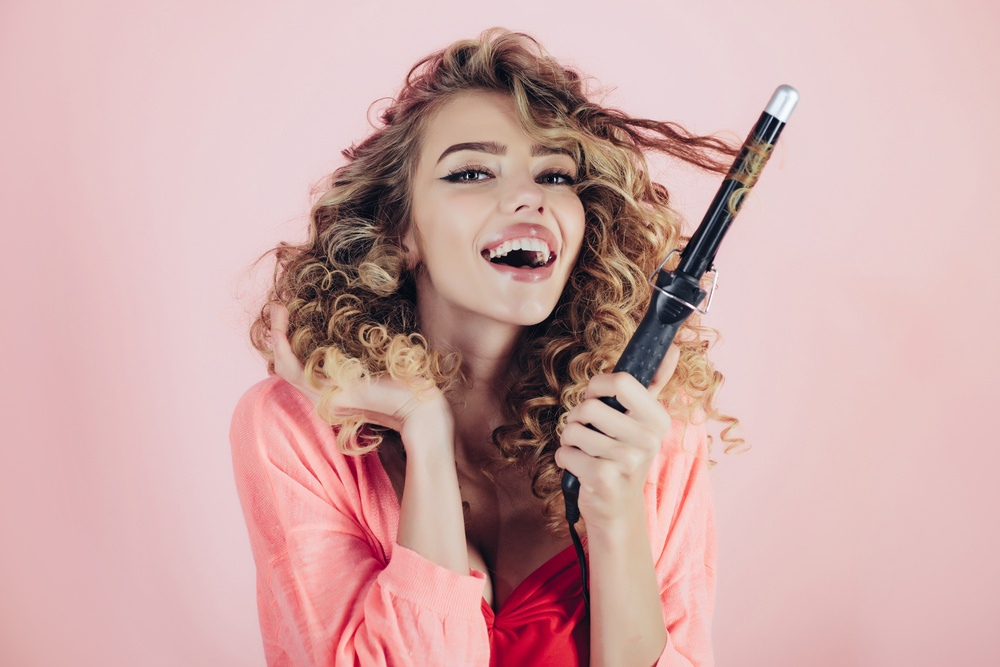 Many people consider their hair to be their crowning glory. Some will go to great lengths to ensure their hair is in excellent condition, no matter the place or weather. Hence, they stock up on the latest styling tools and accessories that'll turn their manes into a statement wherever they go.
Whether you're a budding hairstylist or someone who wants to start styling their hair at home, you need some tools for perfect tresses every time. Check out these items you need in your hair styling arsenal:
Hair Foil
If you plan to have highlights in your hair, you can't forget about hair foil. Putting on foil while dyeing helps protect the other parts of your hair from getting affected by the lightener. As a result, you get evenly dyed hair in the sections you want to have color.
It's alright to use regular aluminum foil as a beginner. Many salons still use the type of foil you can buy at the grocery store. But if you want to improve your hair dyeing game, you may need to purchase high-quality hair foil pr other related products from a reputable beauty supply store. Choosing foil that's intended for hair dyeing ensures even coloring every session. Thus, you might feel the desire to change your hair color frequently if you have it in your kit.
2. Blow Dryer
Not all blow dryers are made equally. Some are lightweight, while others feel like mini barbells. If your current blow dryer is the latter, you should consider getting a new, lighter one. Fortunately, you don't need to worry about air power. Many modern blow dryers are easy to handle yet deliver adequate airflow so that you may not feel arm fatigue long after your hair has dried.
When looking for blow dryers, look for those with ionic technology. The ions generated from its inner tourmaline and ceramic structure help dry your hair without causing frizz and static. You'll love how it leaves your hair sleek and shiny after every use.
3. Flat And Curling Iron
Aside from a regular blow dryer, you need irons to style your hair in various looks. Flat irons that can go on higher heat settings are perfect for any hair type. So, even if you have naturally curly or wavy hair, you can easily turn your tresses pin straight. In addition, flat irons with ceramic copper panels can straighten hair without causing breakage, which is one reason why some people veer away from flat irons.
As for curling irons, you can choose between ones with or without a clamp. Look for an iron with an ergonomic design and a decently-sized barrel so you can switch from tight ringlets to loose beach waves whenever you please. As an example, some pros may recommend Marcel-type curlers. These curling irons aren't spring-loaded, unlike regular ones. They act like a pair of scissors with a rotating handle. Hence, you're not likely to get wrist cramps while using them.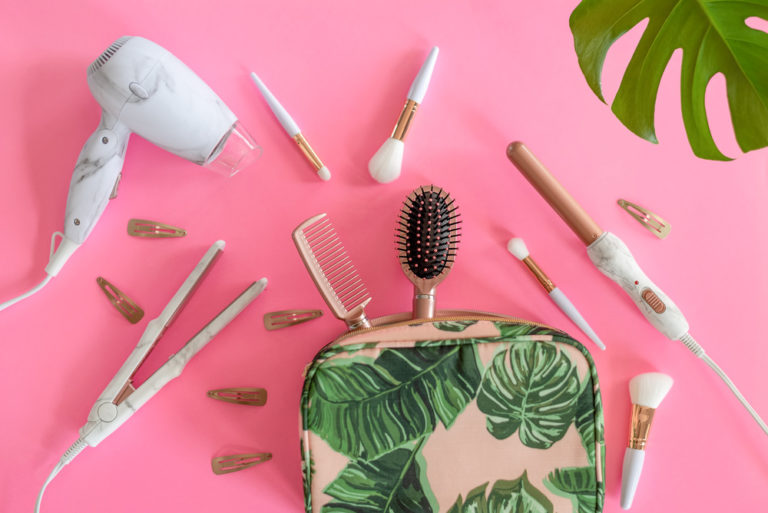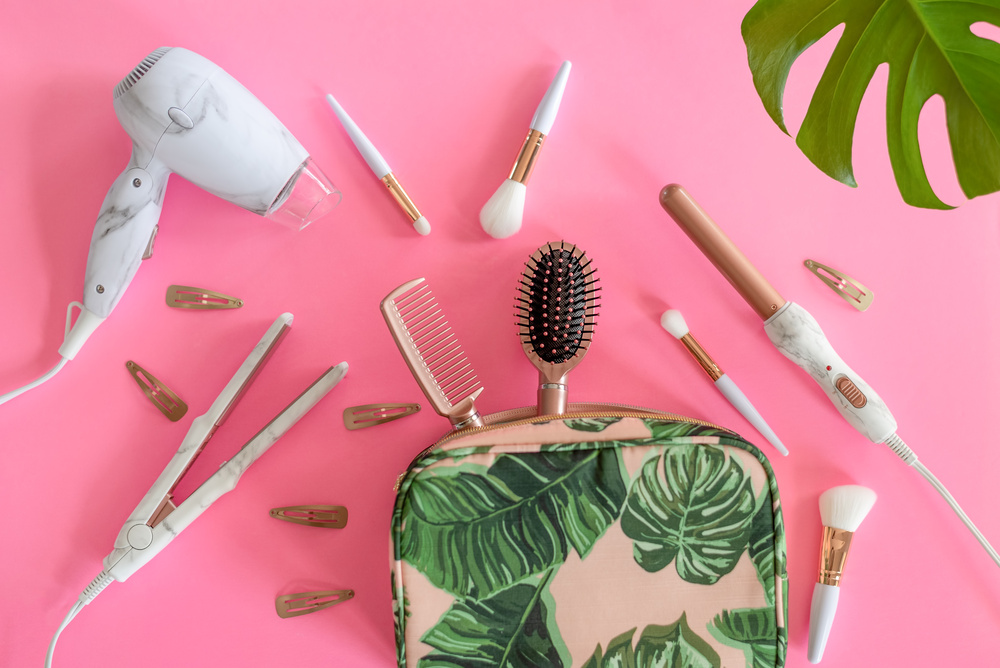 4. Shears
You can't truly call yourself a hairstylist if you don't have at least one pair of shears. Good shears can spell the difference between a decent haircut and disaster. Most professional hairstylists use two kinds of shears: one for all purposes and another for blending.
The size of all-purpose shears ranges between 5.5 inches to 7 inches. The former is perfect for precision cutting, while the latter is ideal for chopping off large sections of hair, texturizing, and scissors-over-comb work. You're expected to use both to create different styles, like layered haircuts. But having two varying pairs of shears can be confusing sometimes, so you might want to opt for a 6.25-inch pair that can do the jobs of two.
Apart from that, blending shears are indispensable in any hairstylist's kit. These shears have one smooth, blunt blade and teeth on the other. They're also called thinning shears and are used to reduce hair weight, add texture, and soften lines. If you're looking for a pair, find one with convex blades and an opposing grip to use with either hand.  
5. Sectioning Clips
You won't be able to properly style your hair if you don't have some clips lying around. However, not every type of clip is recommended. That's why you'll see most salons use sectioning clips that are intended to hold sections of hair in place.
These clips are often long, so they can clamp onto large chunks of hair while the stylist is cutting or coloring another section. Finding ones that work on dry or wet hair is best to save money and time. Better yet, look for clips that don't leave marks on the hair when used. That way, your hairstyles will look fantastic, minus the unsightly creases.
6. Combs And Brushes
If you want to become a hairstylist, you'll need more than one comb and brush. Many professional hairstylists have at least two kinds of brushes: a paddle and a round one. Paddle brushes are perfect for detangling, while round brushes are for making majestic blowouts and voluminous waves. Opt for nylon or boar bristles to add shine and avoid frizz with every brush stroke for that fresh-from-the-salon-like effect.
Don't forget about combs, too. You'll need ones in different shapes and sizes to make your job much easier. If you can't decide on a few pieces, try finding a complete professional comb set. Additionally, consider combs in either black or white, so you can easily see the contrast between light and dark hair.
A Good Hair Day Everyday
Every pro and aspiring hairstylist needs a kit with the proper tools. Even if you're someone who loves styling their hair, it's best if you have specific items that'll make your hobby much more manageable and fun. With the tools and accessories on this list, you'll enjoy trying out new hairstyles whenever you wish.