With summer plans heating up like never before, social calendars are filling up rapidly. After a year of having nowhere to go, the influx of places to be and people to see has made life feel like a whirlwind.
Going out bags are being fished out from the bottom of the wardrobe amongst an array of other social and summer essentials. Life feels like a cacophony of plans, dates to remember and commitments to keep. Weddings, dates, nights out; the list goes on, life after lockdown does not stop!
If you're feeling blindsided by the chaotic busyness of post lockdown life, here are 6 simple summer essentials designed to make that transition from having a daily walk to living your best summer life, a little easier.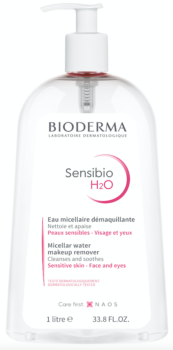 Cleansing
Beginning with the basics, micellar water is an essential all year round, but especially this summer. As faces are once again being plastered day and night with make up, it's as important as ever to adequately clean the skin.
A reliable water for this job is Bioderma Sensibio Micellar Water. This product has been hailed as a 'holy grail' by Gwyneth Paltrow and Drew Barrymore. Bioderma is currently launching a limited edition 1 Litre bottle, a great purchase for a busy life.
Bioderma Micellar water's ability to remove make up is absolutely flawless. It wipes across the face smoothly, leaving clean skin in its tracks – cleansing properly without feeling drying. A fabulous property of the water is that it doesn't make the cotton pad feel as if it is being dragged across the skin. In one single swipe it removes far more make up than regular micellar water seems to and is therefore a perfect way to keep your skin fresh and clean during this busy time.
Bioderma Sensibio 1L Micellar Water can be purchased here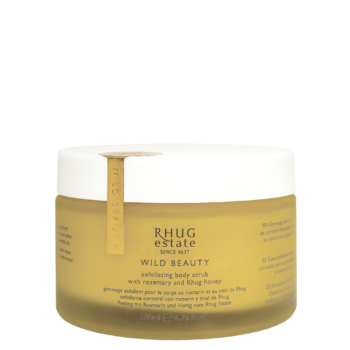 Exfoliating
For soft smooth skin before going out, an exfoliator is an absolute summer essential. A particularly luxurious exfoliator perfect for this summer is the Wild Beauty Exfoliating Body scrub with rosemary and Rhug honey. This is a gentle body scrub with organic sugar to gently smooth away the outer layer of skin cells and to soften rough, uneven skin.
This exfoliator has a base of Rhug honey and organic safflower oil which is known for it's deeply moisturising properties. This ensures the skin is both exfoliated and moisturised.
The scrub contains organic sugar which draws moisture from the environment into the skin and it is also a source of glycolic acid, which works to remove dead skin cells, brightening the skin and leaving it fresh.
The moisturising element of this exfoliator really makes it stand out in the market. It doesn't just remove dead skin, it nourishes the skin underneath and leaves skin feeling soft, silky and luxurious.
The Rhug estate is known for seasonal, environmentally conscious products. A large effort has gone into ensuring many of the ingredients are organically grown. The products are made from foraged ingredients from the estate and the product comes in a recyclable glass container. This makes it an environmentally conscious summertime product.
The Rhug estate Wild Beauty can be purchased here.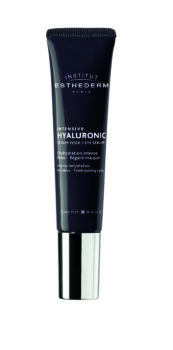 Eyes
Now that late nights and post work drinks are happening again, sleep is something that has sadly been pushed to the back burner. A refreshing eye serum is a great way to treat tired eyes in the morning. The Intensive Hyaluronic eye serum,from Institut Esthederm moisturises and smooths fine lines. It is silky and cooling and has anti fatigue technology which helps to illuminate dark shadows around the eyes.
Hyaluronic Eye Serum can be purchased here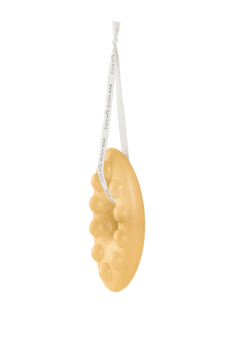 Shower Essentials
A summer essential, especially if going on a staycation is a cleansing bar. A wonderful option for a shower bar is FOAMIE body bars. FOAMIE is not just a name when it comes to these bars, the products are so creamy and foamy when used in the shower they give the feeling of being thoroughly, thoroughly clean.
The fruity shower bar with mango and orange leaves skin soft and tropical smelling and is shaped especially for massaging the skin whilst it cleanses.
For an exfoliating experience, the apricot seeds & shea butter exfoliating shower bar leaves skin feeling invigorated, whilst if after a more moisturising shower experience the cherry blossom & rice milk shower body bar offers hydration to the skin.
The body bars are pH optimised and therefore cleanse in a balanced way, allowing you to start your day off feeling fruity and fresh! They all smell delicious, including the bright fresh apple smelling anti dandruff shampoo bar which contains apple cider vinegar to remove dandruff and sooth the scalp.
The body bar is soap and sulphate free, meaning extra gentle properties for the skin. It is also plastic, silicone and lilial free and is not tested on animals, making it an environmentally conscious choice for a cleansing bar. FOAMIE is available here.

Hand Sanitiser
Moving onto the next essential for this summer, it goes without saying: Hand hygiene. With hand sanitiser now a handbag essential, a great option for ensuring hand cleanliness when out for long periods of time is Biphase Lipo Alcoolique from Bioderma. This handy spray eliminates viruses in 30 seconds, whilst compensating for the drying effects alcohol has on the hands with hand cream that restores the skins natural layer of lipids. The spray bottle is small, perfect for on-the-go.
Biphase Lipo Alcoolique is available for purchase here.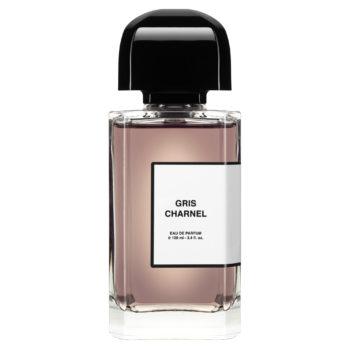 Fragrance
With a new season, comes a new smell. Wether starting a new job, meeting new friends or just wanting a new signature scent, a strong option to consider this summer is from BDK Parfum Paris.
BDK is one of the newest independent perfumeries on the scene after being founded in 2016 by David Benedek, who has roots firmly planted in the Parisian perfume industry. After the success of the sandalwood, Iris and fig blend of Gris Charnel (seen pictured) BDK are launching a new fragrance you don't want to miss this month.
Launching this July, Velvet Tonka is a summer scent guaranteed to take off. This deep and opulent parfum is built around the tonka bean, a material that is familiar in the world of perfumery but is oft underrepresented. The Tonka bean is described as, "A deep material, full of contrasts, sometimes reminiscent of vanilla leather, sometimes the sweetness of almonds".
Alongside the tonka bean, the almond and orange blossom award the parfum a rich, luxurious blend that is set on a background of Amber Wood. Velvet Tonka gives the skin a balmy cloak with almonds and rose petals bringing the velvet texture to this splendid liquid. Launching this July, Velvet Tonka will be available at Selfridges here.