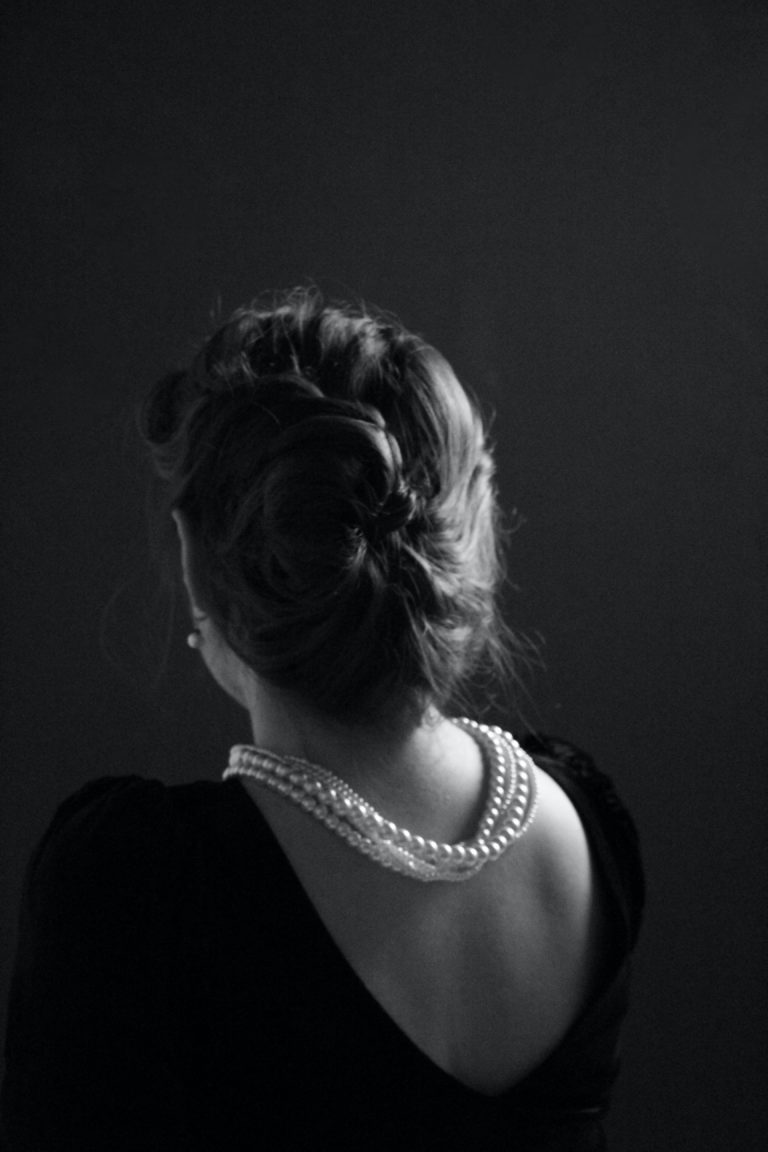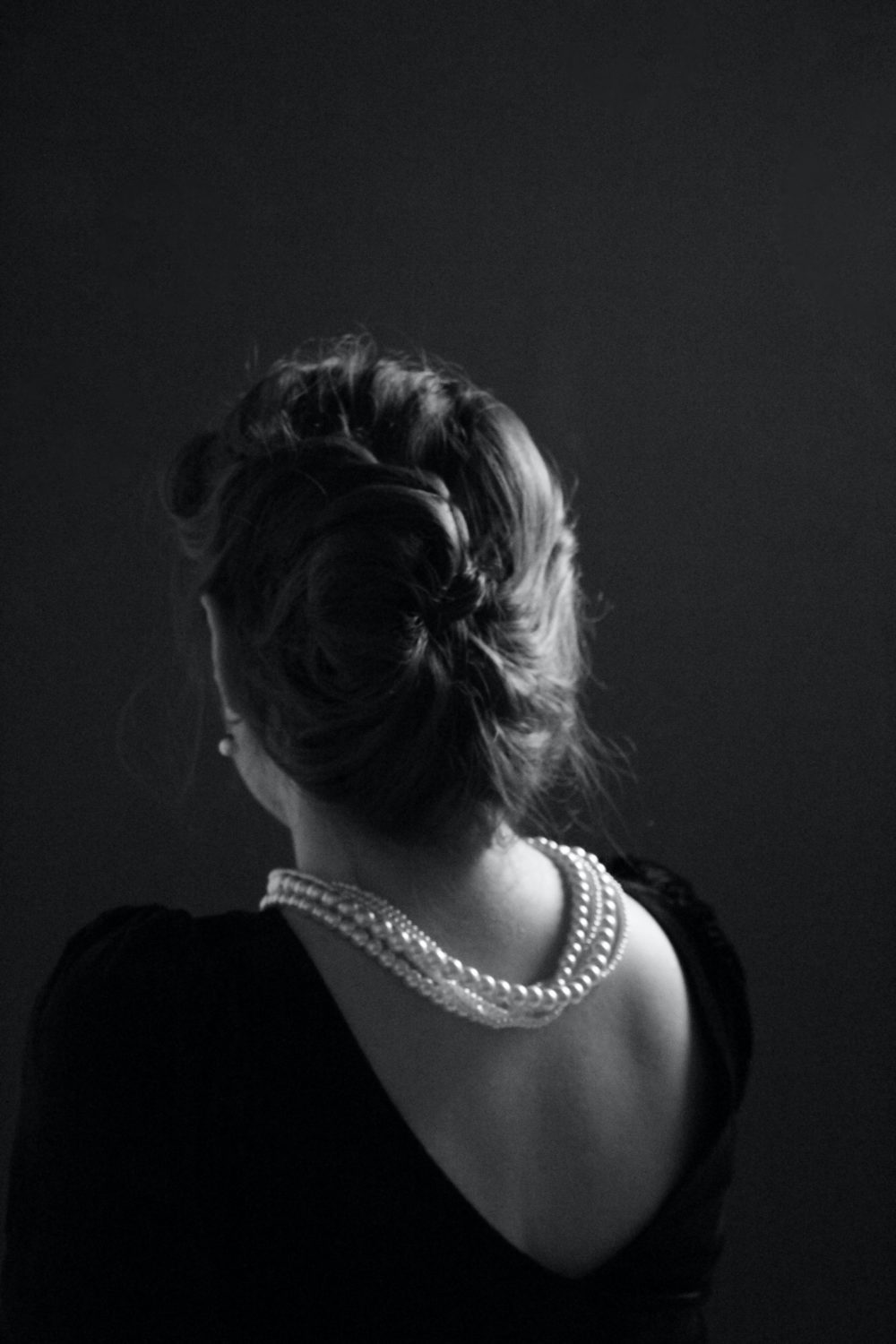 When it comes to timeless fashion accessories, few items can rival the classic elegance of a pearl necklace. Pearls have always been popular, and in 2022, the global pearl jewelry market boasted a substantial worth of $10.5 billion.
These gems have long been worn by fashion icons, attesting to their timeless allure. Pearls make the perfect accessory, and whether you're attending a formal event or looking to elevate your everyday style, a pearl necklace is a must-have in your jewelry collection.
In this blog post, we'll explore eight evergreen fashion ideas to wear with a pearl necklace, showcasing how this timeless accessory can effortlessly enhance your look.
The Little Black Dress and Pearls
We begin with a combination that epitomizes timeless style—the little black dress paired with pearls. The LBD is a fashion staple, renowned for its simplicity and versatility. When you add a fine pearl necklace to the equation, you take your look to a whole new level of sophistication. 
Whether it's a single strand of pearls for a touch of understated elegance or a more elaborate multi-layered necklace to make a statement, this pairing is perfect for formal events, cocktail parties, or a romantic dinner date. Complement the ensemble with black heels and a matching clutch to achieve a chic and classic look.
Effortless Elegance: White Button-Down Shirt and Denim
For a blend of casual and refined, consider pairing your pearl necklace with a white button-down shirt and a pair of well-fitted jeans. This combination is a testament to the versatility of pearls, showing that they can elevate even the most casual of outfits. A single-strand or multi-layered pearl necklace can lend an air of sophistication without feeling out of place. Complete the look with ballet flats or heels, depending on your mood, and you're ready for a relaxed brunch with friends or a casual evening out.
Pearls at the Office
Pearls have long been associated with professionalism and poise, making them a natural choice for the workplace. To make a strong and polished impression at the office, pair your pearl necklace with business attire.
Combine it with a tailored blazer, a pencil skirt, and a crisp white blouse to create a look that exudes confidence and competence. Opt for simple pearl studs or a delicate strand to keep the focus on your professional capabilities, all while subtly showcasing your style.
Vintage Glamour: Pearls and Evening Gowns
Channel your inner vintage Hollywood starlet by embracing the timeless allure of pearls and evening gowns. Whether you're attending a formal gala or a special event, a long pearl necklace can infuse your look with a touch of old-world charm.
Consider a pearl choker, an opera-length necklace, or even a combination of various pearl strands for added drama. Paired with classic waves and bold red lipstick, you'll evoke the glamour of a bygone era and make a memorable entrance.
Bohemian Chic with Pearls
If you lean toward a more bohemian and relaxed style, don't shy away from incorporating pearls into your wardrobe. Pearls can be surprisingly versatile and can add a hint of refinement to your boho-inspired outfits. Layer your pearl necklace with other necklaces or pair it with a flowing maxi dress and a floppy hat to achieve a bohemian chic look. The contrast between the pearls and the laid-back style creates a captivating and unique fashion statement.
Monochromatic Magic
Creating a monochromatic outfit can be a powerful style statement, and pearls can enhance this minimalist approach. Choose an outfit in a single color, whether it's all-black, all-white, or a soft pastel hue, and let your pearl necklace take center stage. The pearls will introduce a subtle contrast and an element of sophistication to your ensemble, resulting in an effortlessly stylish look.
Off-the-Shoulder Outfit and Pearls
Off-the-shoulder tops and dresses are known for their romantic and flirty style. Pairing a pearl necklace with an off-the-shoulder outfit creates a stunning and harmonious look. The pearls draw attention to your neckline, perfectly complementing the bare shoulders. This combination is ideal for a summer evening out or a beachside wedding, adding a touch of timeless elegance to your outfit.
Pearls with Cozy Sweaters and Cardigans
Pearl necklaces need not be reserved for special occasions alone. They can also enhance your casual and cozy winter attire. A chunky or layered pearl necklace can add a touch of sophistication to your sweaters and cardigans.
Opt for neutral-colored pearls that seamlessly blend with your winter wardrobe, creating a warm and harmonious look. It's a subtle way to infuse your everyday style with a touch of elegance.
Final Thoughts
A pearl necklace is a versatile and evergreen accessory that can effortlessly elevate your fashion game, regardless of the occasion or your style. From the classic little black dress to bohemian chic and everything in between, pearls adapt beautifully to various looks and settings. Experiment with different lengths and styles to discover how pearls can become your signature statement in the world of fashion. So, embrace the enduring charm of pearls and let them be your go-to accessory for timeless elegance.